More than a year after the release of part one of Avengers: Endgame in 16-bit, YouTube channel Mr Sunday Movies is back with part two the final epic fight between the Avengers and Thanos' army in glorious 16-bit format.
It includes several iconic moments such as when Captain America calls for the Avengers to assemble for one final time.
When the female Avengers we've come to know and love help Spider-Man get the Infinity Gauntlet away from the clutches of Thanos and his henchman.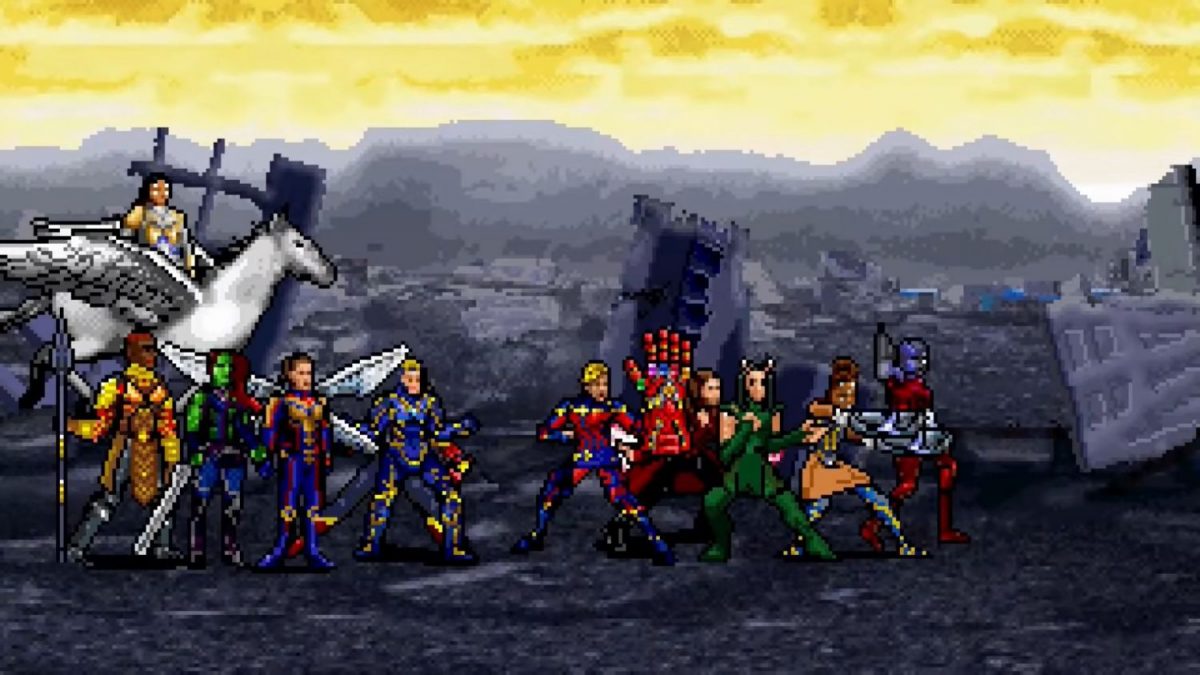 As well as the spine chilling and hair raising moment when Tony Stark goes "And I am Iron Man." before snapping his fingers and ending the war once and for all.
It is a truly remarkable effort by Mr Sunday Movies having demonstrated their prowess by animating 16-bit videos not only for Avengers: Endgame but also for Avengers: Infinity War. At the end of the video, Mr Sunday Movies also talked about the making of the 16-bit Endgame video project.
"Overall, it's crazy to look at this project, something that I once thought was impossible and now it's done! It's finally complete. It's like a crowning achievement on top of another crowning achievement," said John Stratman, the animator behind Mr Sunday Movies.
Kudos to you, Mr. Stratman.
---

Drop a Facebook comment below!