NBC Peacock's Battlestar Galactica reboot has finally found its lead writer and executive producer in Michael Lesslie, who is best known for having penned the script to Macbeth and Assassin's Creed, as well as being the lead writer and showrunner for AMC's spy drama The Little Drummer Girl.
"I am beyond excited to be taking on this iconic and inspirational show," said Lesslie in a press statement. "As a lifelong devotee, I know that the possibilities of Battlestar Galactica world are infinite and that each iteration has raised the bar for epic and intelligent sci-fi storytelling."
He adds, "The teams at Esmail Corp, UCP and Peacock are second to none, and I already know that we are going to honour Glen A. Larson and Ronald D. Moore's landmark series and break new boundaries with our own vision. It's a dream come true – one I just can't wait to share with fans, new and old alike. So say we all!"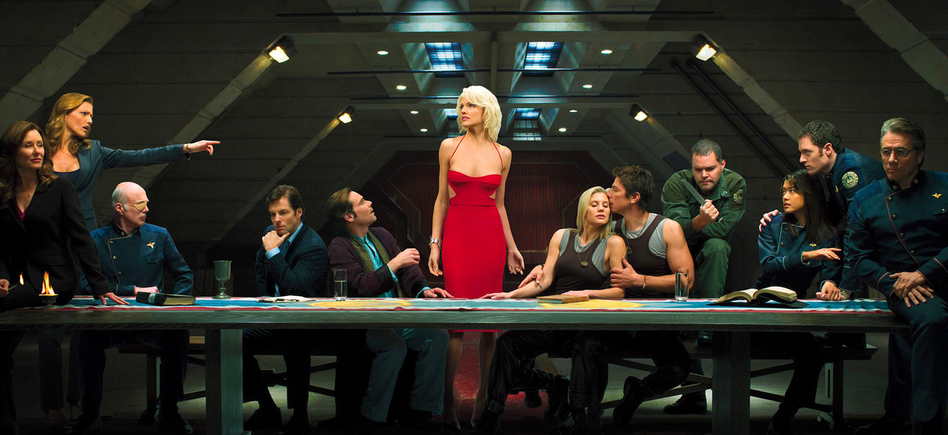 First announced in September 2019, Peacock's Battlestar Galactica reboot will be based on the 2003 series from SyFy, which was in turn itself a reboot of the ABC original from 1978. The original series was centred around the last group of humans on the search for the fabled Thirteenth Colony known as Earth, after a series of wars against a robot race known as the Cylons left them on the verge of extinction.
Sam Esmail (Mr Robot) will be the executive producer for the upcoming reboot.
While we're still awaiting the release of this show, maybe catch all four seasons of the original 2004 reboot for free on Syfy.