Aside from a live-action Mortal Kombat movie, the word is out that Warner Bros. Animation has been working on a new animated Mortal Kombat movie and it is expected to release in the first half of 2020. Joel McHale (Community) will be the voice behind Johnny Cage while Jennifer Carpenter (Dexter) will be voicing Sonya Blade.
According to The Hollywood Reporter, the animated movie Mortal Kombat Legends: Scorpion's Revenge will be directed by Ethan Spaulding (Batman: Assault on Arkham) with a script written by Jeremy Adams (Supernatural). Rick Morales (Batman: Return of the Caped Crusaders) will be producing the show alongside co-producer Jim Krieg (Batman: Gotham by Gaslight).
President of Warner Bros. Animation Sam Register will be the executive producer for the film with NetherRealms' Ed Boon as creative consultant.
Joining McHale and Carpenter will be Jordan Rodrigues as Liu Kang, Patrick Seitz as Scorpion and Hanzo Hasashi, Steve Blum as Sub-Zero, Artt Butler as Shang Tsung, Darin De Paul as Quan Chi, Robin Atkin Downes as Kano, David B. Mitchell as Raiden, Ike Amadi as Jax Briggs, Kevin Michael Richardson as Goro, Grey Griffin as Kitana and Satoshi Hasashi, and Fred Tatasciore as Demon Torturer.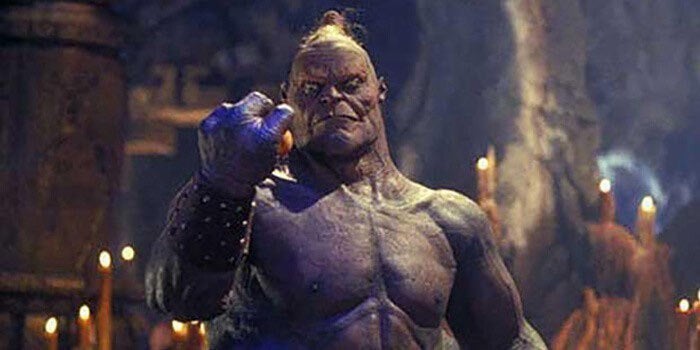 Interestingly, Kevin Michael Richardson also voiced Goro in the 1995 live-action film adaption Mortal Kombat so it is nice to see him making a return.
For those not in the know, Scorpion is the resurrected form of Hanzo Hasashi, ex-member of the Shirai Ryu ninja clan. The clan was one day attacked by a rival clan, leaving Hasashi and his family dead. In the Netherrealm (the series' afterlife),
Hasashi's spirit was summoned by the sorcerer Quan Chi who offered him a chance to be resurrected to take revenge for his murdered wife and child by killing the assassin he believed responsible for the attack, Sub-Zero. It was only after he was resurrected as the undead Scorpion serving Quan Chi that he realised the sorcerer was the person behind the attack, all in a ploy to gain Hasashi as a pawn in his hands.
Though some might be bemoaning the fact that the animated movie will be focusing on Scorpion, arguably one of the most popular characters in the whole series, his film will still serve as a good lead-up to movies featuring other characters. If it performs well that is.
It is still not sure if the animated movie will have a theatrical release or be direct-to-video.