Looks like Star Trek will live long and prosper after all. Co-creator and showrunner of TV series Star Trek: Discovery, Alex Kurtzman has signed a $25 million five-year extension to his deal with CBS TV Studios, keeping him with the studio all the way until 2023.
You could say that Kurtzman is an aficionado of Star Trek – considering he also wrote and produced the 2009 feature film reboot Star Trek and its 2013 sequel Star Trek: Into Darkness. Other projects under his belt include co-writing and producing Now You See Me, The Amazing Spider-Man 2, and Tom Cruise's 2017 version of The Mummy.
Star Trek: Discovery is currently in the midst of season two production, and under this new deal, Kurtzman will serve as lone showrunner, taking over from the recently fired Aaron Harberts and Gretchen Berg. According to CBS, he is set to expand the franchise even further on TV, through the development of new series, mini-series, and animated content "across the full spectrum of broadcast, cable and streaming platforms."
News of this deal is certainly timely, as rumours have been swirling around the possibility of Patrick Stewart reprising his role as Captain Jean-Luc Picard with word that Kurtzman and Akiva Goldsman are attached to the reboot with Stewart.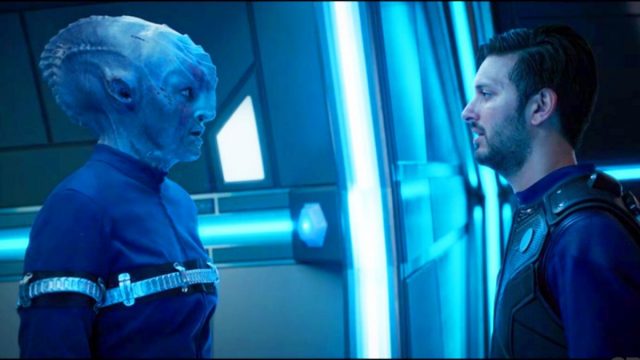 Kurtzman and Secret Hideout, the productions company he founded, also produced the Hawaii Five-O reboot, the recently renewed Instinct, and will continue to produce Star Trek content exclusively for CBS under this deal.
"Heather, Aaron and I are thrilled to continue Secret Hideout's amazing partnership with CBS Television Studios," said Kurtzman. "Since our first collaboration with Hawaii Five-0 almost a decade ago, Les [Moonves], David and the full team at CBS Studios have been our foremost collaborators and champions, treating each project with integrity, supporting the creative visions and working breathlessly to make each episode of every show the best it can be."

"CBS has also allowed us the great pleasure of reintroducing the world of Star Trek audiences new and old, and we are very excited to keep working alongside them to expand that world."