Female power is all the rage lately, and the Scott Ridley-led big-screen adaptation of Greg Rucka's comic series Queen & Country seeks to keep up the trend.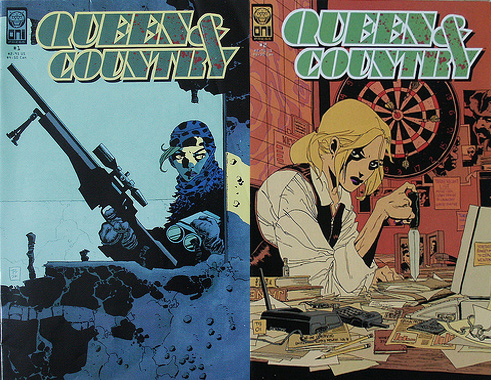 Featuring British spy Tara Chace as the protagonist, the film version is set to follow the events of its comic counterpart, in which the female infiltrator is described to be "a brilliant and emotionally-detached woman who was raised by father in the Scottish wilderness", only to be recruited into the Mi6 as a "Minder" – a trio of super-elite, very low-expectancy assassins  – and betrayed by her superiors, leaving her alone to take down a terrorist cell in Saudi Arabia after the death of her closest associates.
With the sheer amount of badassery, it's definitely more than apt that the team is eyeing Blade Runner 2049 actress Sylvia Hoek to take up the mantle, especially after her fine performance as villainous character Luv. As the right-hand man, or woman, to be more exact, of the movie's main mastermind, she dished out vicious punches, kicks, and dirty fighting maneuvers, which means her prior experience would certainly be of help should the deal falls through.
Prior to this, Ellen Page was reported to be in negotiations to play Chace back in 2013, but the arrangement unfortunately didn't come to fruition. Now that Hoek is the frontrunner to pick up the role, it could give her a much-welcomed boost to her reputation, and possibly turn her into a household name.
Meanwhile, details regarding the film adaptation are still in discussion.
---

Drop a Facebook comment below!