When it comes to powerful hardware, bigger doesn't always mean better. It is still a common dilemma between picking the versatility of a laptop, or having the most powerful rig to meet any hardcore gamers needs.
High-end gaming computers tend to be huge and can take up an enormous portion of desk space, and the explosive cost of owning a high-end branded PC deters those who have a smaller budget.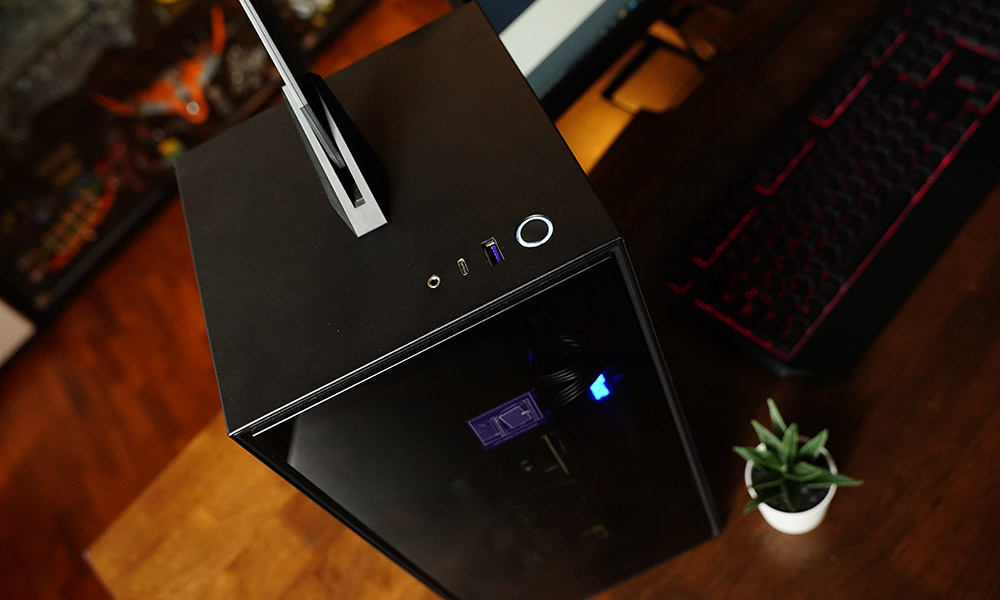 Conversely, gaming laptops, while having the added benefit of being portable, lack the flexibility of customisation that PCs have, which limits their longevity as compared to the desktop. While one can definitely snag a lower-end gaming laptop for a little under S$1,500, it will ultimately buckle under the weight of the increasingly high RAM, CPU and GPU demands of AAA games, as well as content creation software.
With a combination of convenience, preference, and style, the Aftershock Vault Mini-ITX PC is all prepped to bring the best of both worlds. The Singapore start-up, which has made its name and machines, has come up with something that seems to straddle the in-between rather well. For all you folks doing content creation at home or on the side, or are perhaps simply in need of an upgrade from your 5-year-old PC, there's no real need to spend an exorbitant amount of money on machines supposedly catered "for content creators", as here's a great, more affordable alternative.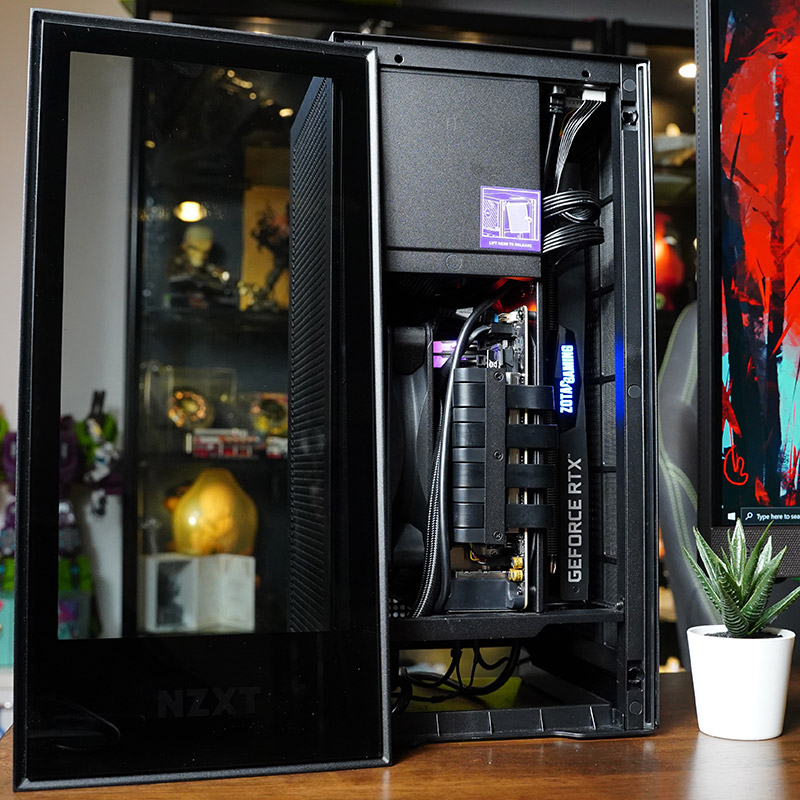 As Geek Culture's video producer, it's often hard juggling multiple projects, with numerous deadlines to meet in a week and tough to hit deadlines. With so many projects to work on, it is important for the programmes I work on to be able to keep up with my intense workload, be it for video editing or visual effects.
Measuring just 187mm x 387.7mm x 187.6mm, the Vault uses a beautifully petite NZXT H1 Mini-ITX case that houses everything a PC needs, while maintaining a full-sized GPU. It saves a lot of space and is a dramatic difference from our old PC that had to be put under the desk. Another wonderful feature about the chassis is its almost tool-less design. All three panels at the front, back and sides are a simple snap-on-and-off or slide-on-and-off. SSD trays and riser cards are incredibly simple to install and despite the desktop's compact build, everything seems to fit just nice and snug. Courtesy of Aftershock's cable management proficiency, wires can all be neatly tucked and masked easily.
In terms of hardware specs, we got a Gigabyte B550I Auros Pro AX motherboard with an AMD Ryzen 9 3900X 12-Core CPU; a 32GB Klevv Bolt RAM and a Zotac RTX 2070 SUPER AMP OC 8GB; a Samsung 860 QVO 1TB SSD, and the Verbatim Vi3000 512Gb SSD. Along with that comes a slew of hardware accessories to optimise workflow, such as the Loupedeck+ and the Logitech MX Vertical Mouse.
Here at Geek Culture, we selected a custom-built Aftershock Vault to better optimise workflow for faster editing and exporting 4K videos, while also providing the necessary tools for a smooth gameplay experience.
The Aftershock Vault is not your typical extreme PC build with water cooling, nor is it the most state-of-the-art gaming rig. Rather, it's a compact small form factor PC that puts larger machines to shame. That said, this powerful rig also looks good, with just a tinge of lighting coming from the RAM and GPU, and the rest being stealth. It runs very quiet with only the fan going into its initial turbo upon booting.
While the Vault isn't the most powerful rig out there, it stores more than enough horsepower in its compact body to beat out the performance of our old rig. From boot times and preview rendering in the background, to multitasking between photo editing and running multiple tabs on Google Chrome, this competent desktop is able handle demanding tasks without so much as breaking a sweat.
All work and no play makes Jack a dull boy, however, so some gaming is certainly in order. With the mighty combination of RTX 2080, Ryzen 9 CPU, and 32GB RAM, the Vault packs powerful gaming performance as well. Gaming has never looked so buttery smooth with hardly any frame drops or stutters. The graphic prowess has also made it powerful enough to run games while rendering exports on premiere pro and after effects, which is mind-blowing to say the least.
The PC's compact form factor makes it more than ideal for any situation, especially when desk space is at a minimum. Heck, you could bring the whole PC back to Granny's, just in time to join your buddies on a raid in Destiny 2.
Here are some hardware benchmarks: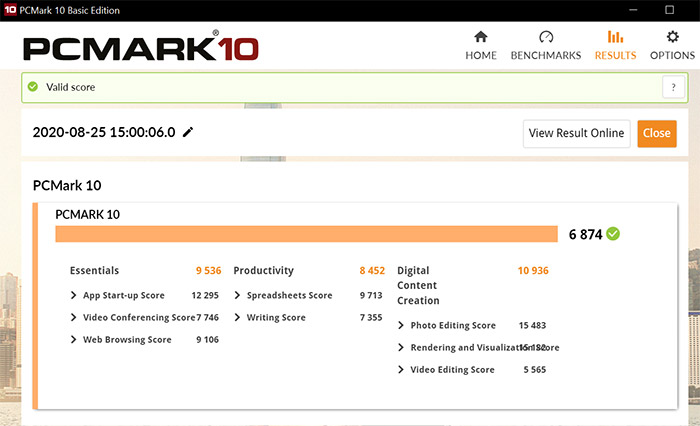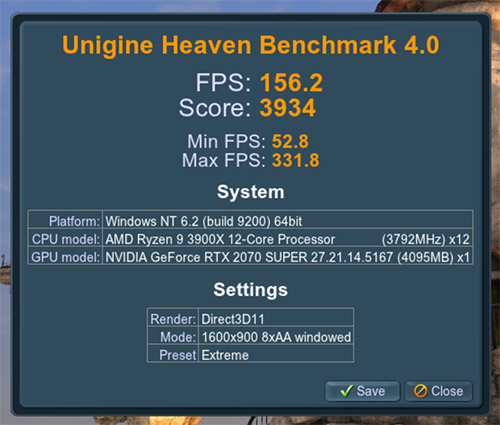 Ordering the Vault was a simple task from Aftershock's website. The Vault comes in 2 variants, the base spec and the recommended spec, with customers having the ability to customise their very own Vault with the slew of hardware options available, including the motherboard, CPU, RAM, and storage. Additionally, you can also snag some cool accessories and peripherals, such as an accompanying monitor, mouse, keyboard, or even a sound system. It's just as good as buying an actual PC, and perhaps a lot cheaper than its branded counterparts.
If you're considering a small gaming PC, with the flexibility of catering to your needs and budget, the Aftershock Vault would be something right up your alley. Bonus points if you're a gamer, streamer or a content creator like myself.
GEEK REVIEW SCORE
Summary
If you're considering a small gaming PC, with the flexibility of catering to your needs and budget, the Aftershock Vault would be something right up your alley. Bonus points if you're a gamer, streamer or a content creator like myself.
Aesthetics -

8/10

Build Quality -

8/10

Performance -

8/10

Value -

8.5/10

Geek Satisfaction -

9/10
---

Drop a Facebook comment below!