Is he staying or leaving? Following the surprising January news that Microsoft was acquiring Activision Blizzard, speculation was rife on whether Activision Blizzard's CEO Bobby Kotick would stay on after the process is finalised. It now seems that this discussion hasn't taken place yet.
In a line added to Activision Blizzard's K-8 filing about the acquisition, the company states that:
"No discussions or negotiations regarding post-closing employment arrangements with Microsoft occurred between Microsoft and Mr. Kotick prior to the approval and execution of the merger agreement and the transactions contemplated thereby, or have occurred subsequent to such approval and execution, through the date hereof."
In short, the two parties haven't discussed the question at all up till 15 April 2022.
Insiders have hinted previously at Kotick's departure after the acquisition is completed, likely with a large 'golden parachute' severance paycheck. With this news, it seems the discussion on what happens next hasn't taken place yet. It doesn't discount that the rumoured outcome will still happen, just that the two parties will need to get done with the talking before the acquisition is finalised, which is expected sometime before June 2023.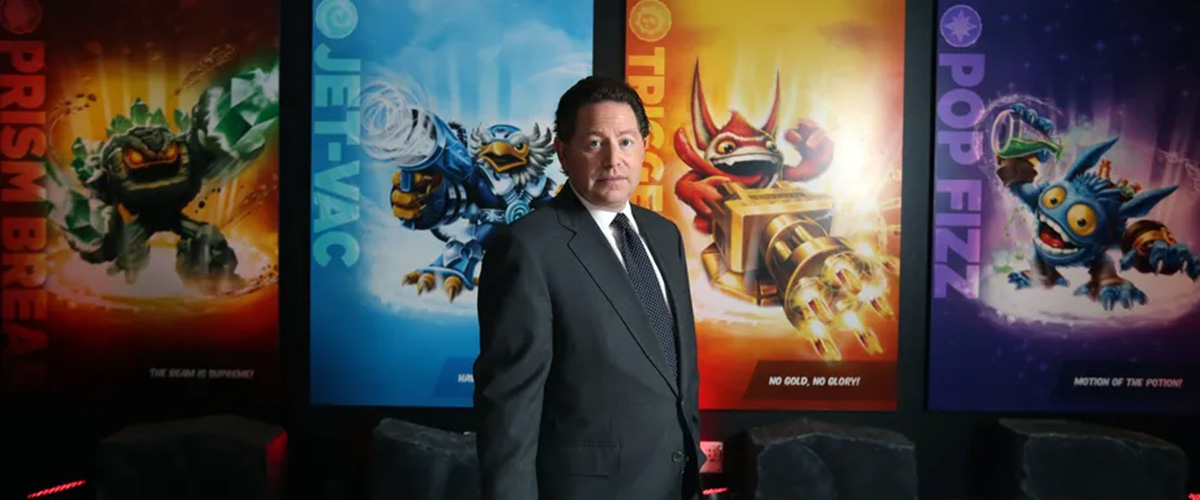 Microsoft's US$68.7 billion acquisition of Activision Blizzard is so far the biggest takeover in video game history, though it is still subject to approval by the US government. The consolidation of even more video game titles under Microsoft (including its US$7.5 billion purchase of Bethesda, of The Elder Scrolls fame, in 2021) will certainly bring changes to the industry, with console rival Sony also making moves of its own.
So far, Sony has invested US$1.45 billion into Epic Games and is in the process of taking over Bungie, famous for games like Halo and Destiny, as well as having acquired Haven Studios and many smaller-scale studios in the past couple of months.
There will certainly be more to come. Rumours of another acquisition started flying on 15 April when Hideo Kojima tweeted an image adapted from the PlayStation Studios website. He later quashed the rumour that Sony is acquiring Kojima Productions, stating that it remains an independent studio.
Still, Sony is looking to buy more studios, and industry observers have been hinting that Sony is ready to announce another big-name acquisition. It could be EA, Ubisoft, Square Enix or a hundred others but at this point, we don't know much more. What we can say is that the Sony PlayStation-Microsoft Xbox war has long moved past its console platform battleground, and will certainly heat up even more in the coming weeks.
Meanwhile, it is likely that Bobby Kotick will still get his 'golden parachute' in one way or another. Sadly.