LEGO in Singapore has been making a concerted push in the region. With big expansion plans that calls for a brand new office close to the heart of the city.
While tech companies are the ones that usually have splashy offices, LEGO's is certainly no slouch. After all, it's perfectly apt for a company built for play to have their office seeded with plenty of bricks all round!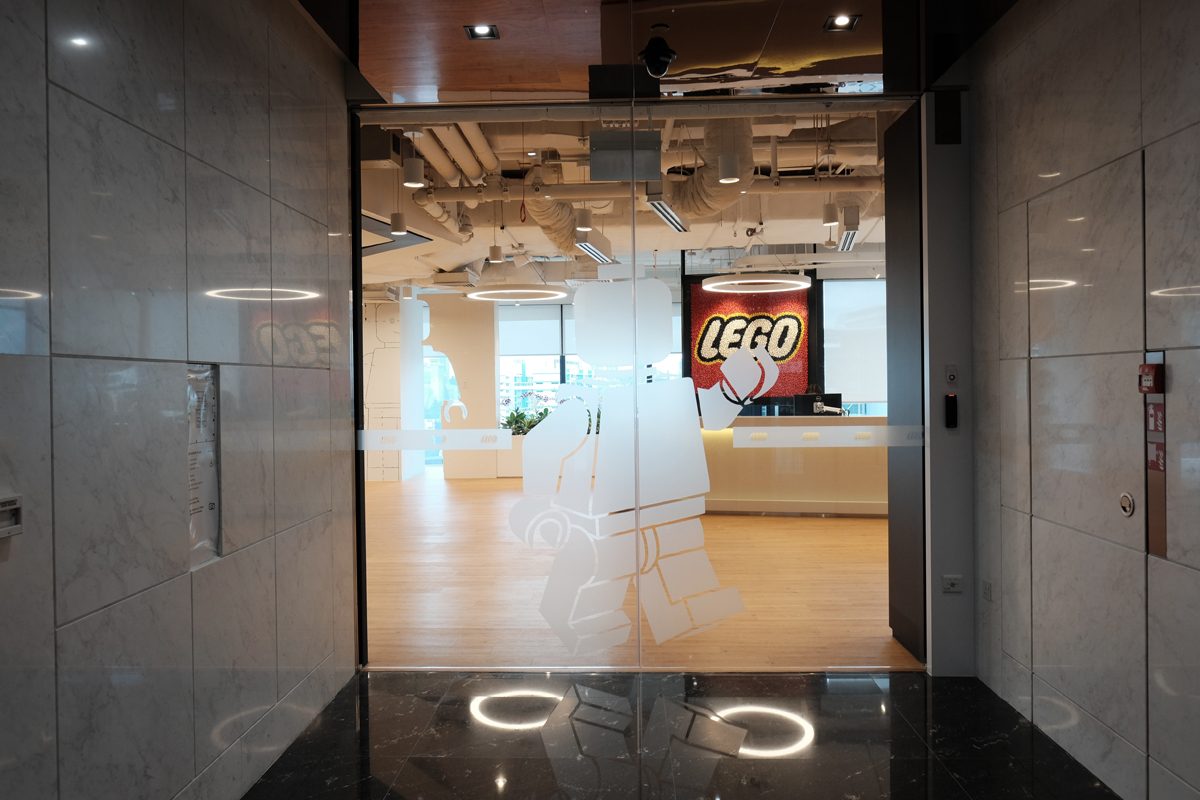 Stepping out of the elevator we're flanked by dual glass door each of a minifig in a different pose.
One side leads to the main reception area, the other to the offices proper.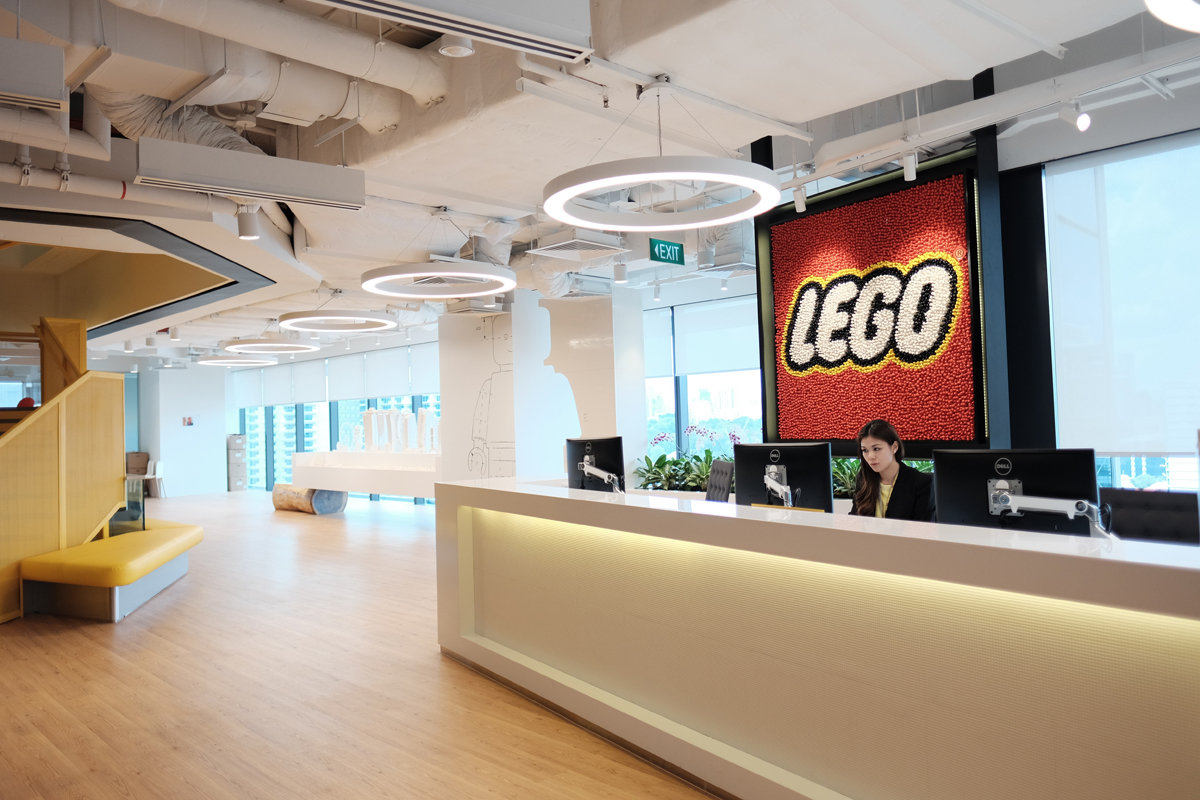 The reception area is huge and that's where most of the action happens!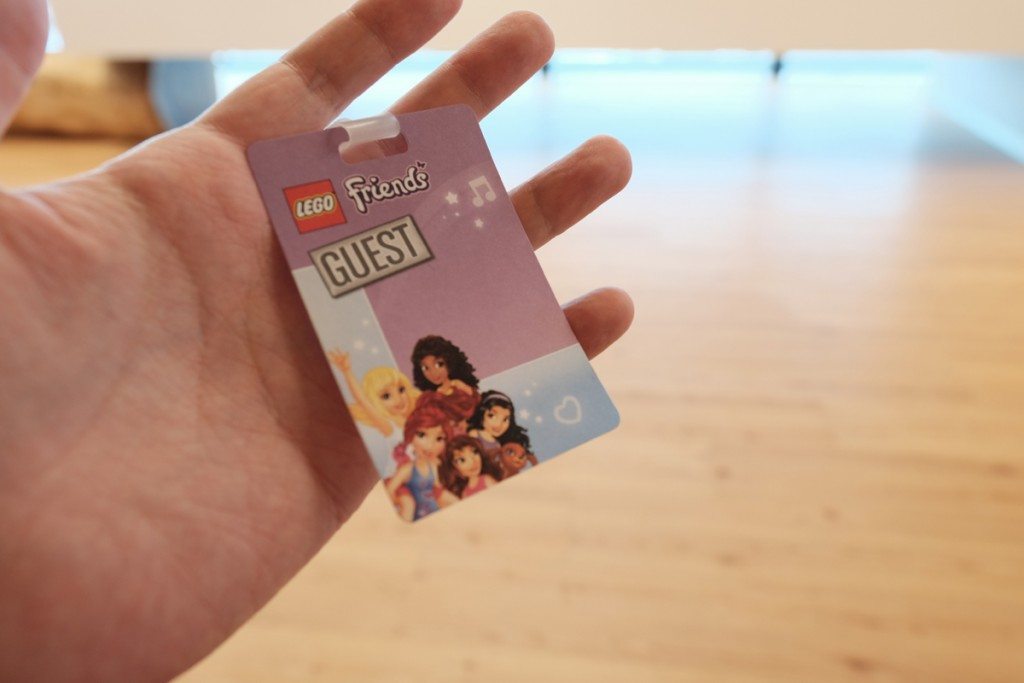 After picking up a visitor pass (which you can keep), I'm told firmly the areas that I'm allowed to take photos of. LEGO means business when it comes to their security.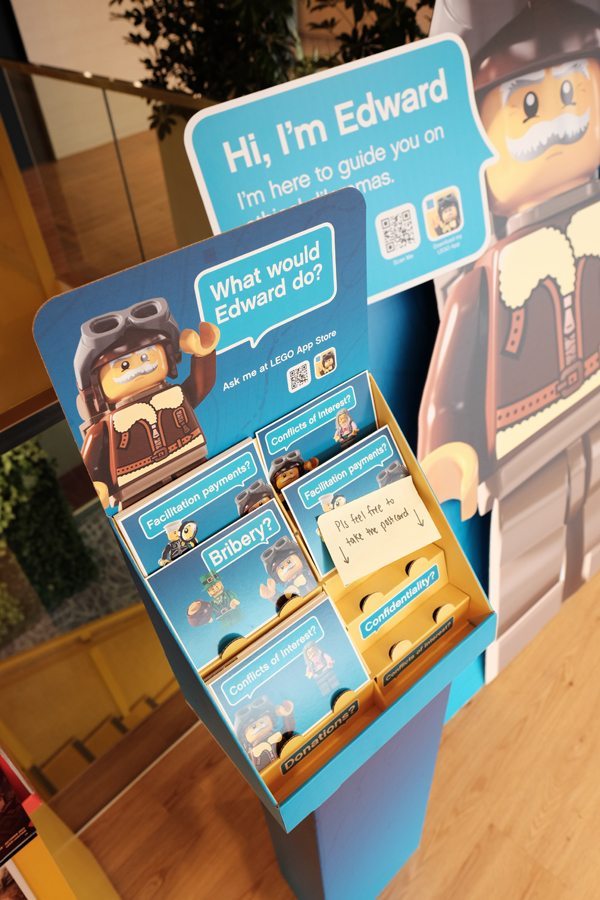 Like any other big corporation, compliance is a big thing and I could not help but notice that internal communication has the same polish that we are used to seeing on the outside.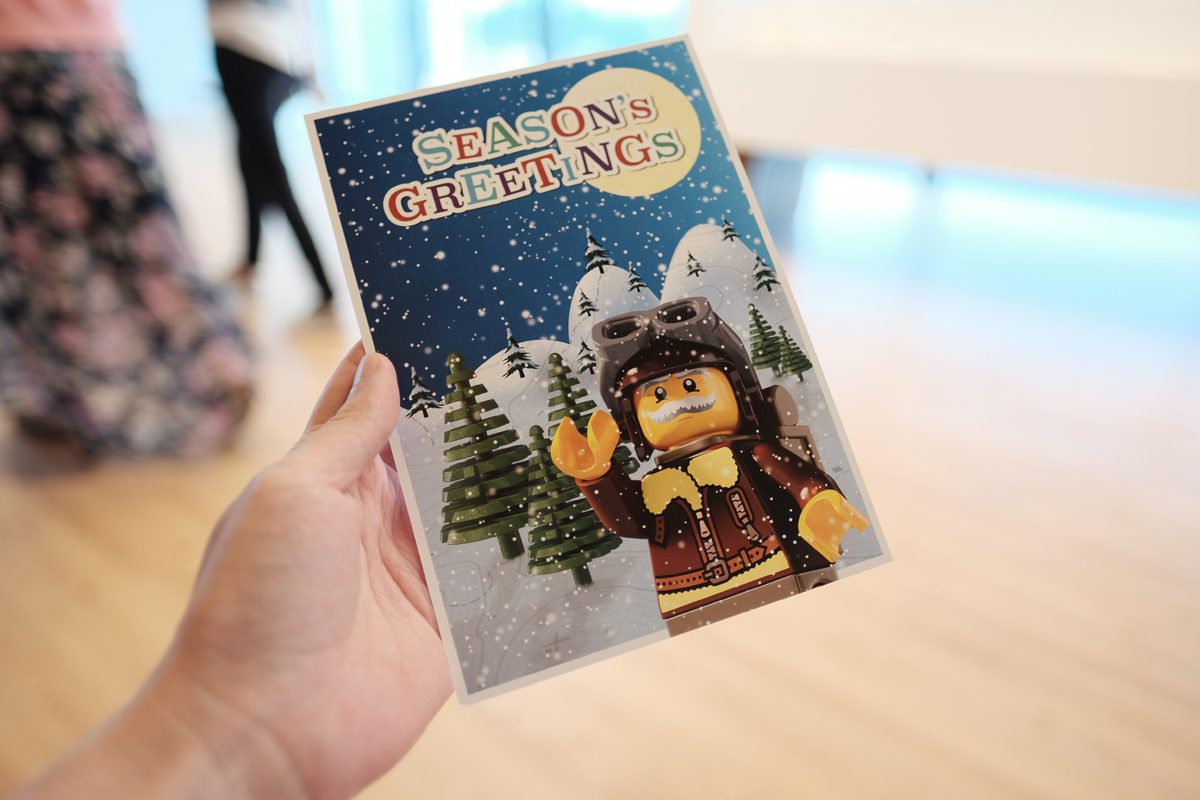 Season's greetings from Edward from compliance! Christmas does not mean time to fill your own coffers!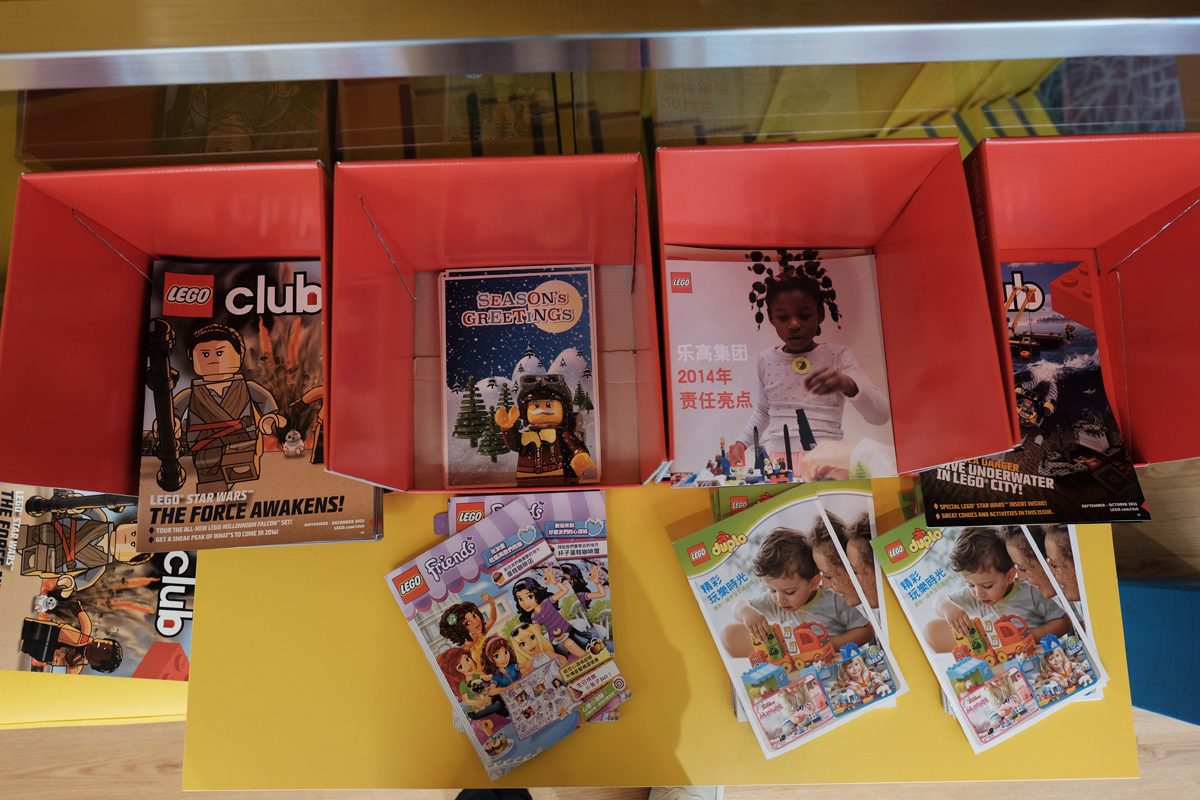 LEGO Club magazine! Now that's a publication we've not seen in a long time.
The mag is filled with plenty of fan service and has a strong focus catering towards kids filled with build suggestions all written in plain language.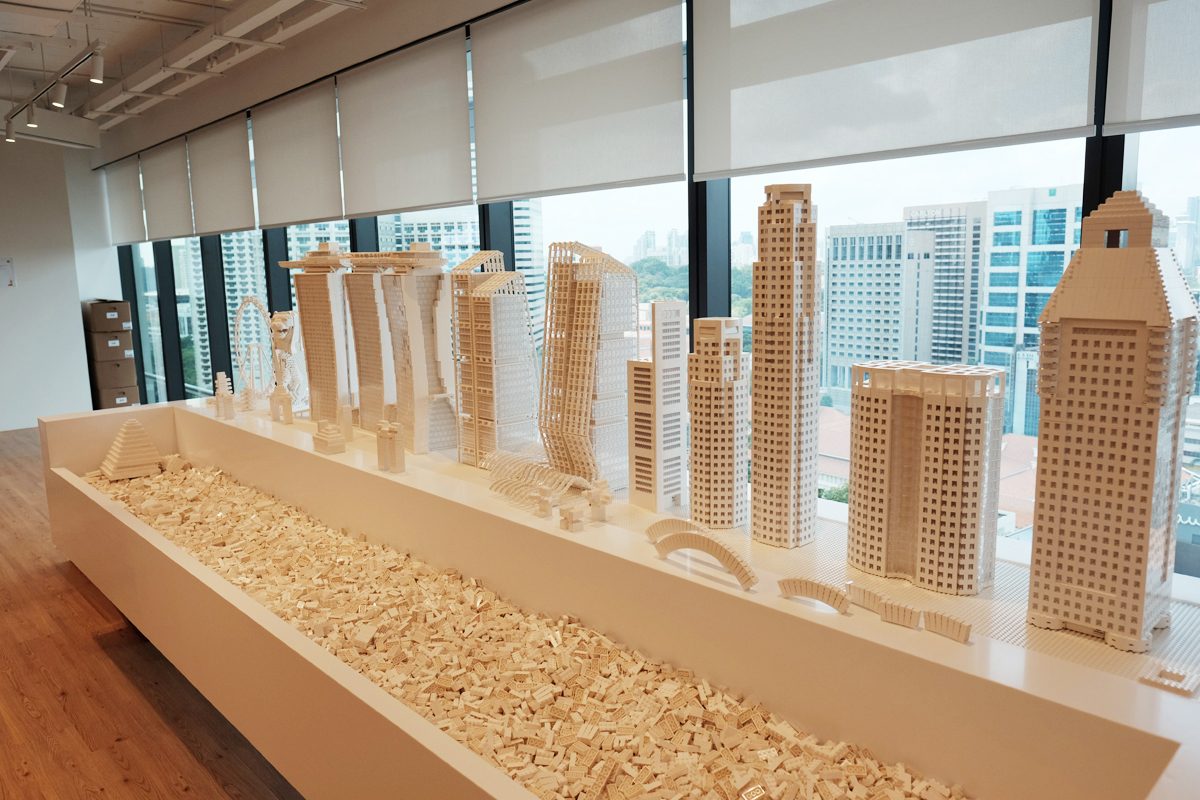 You can't help but have your eyes wander towards a different Singapore skyline, one that is rarely featured. This build here features the buildings that surround LEGO's office.
But, it's always hard to escape the Merlion and Marina Bay Sands.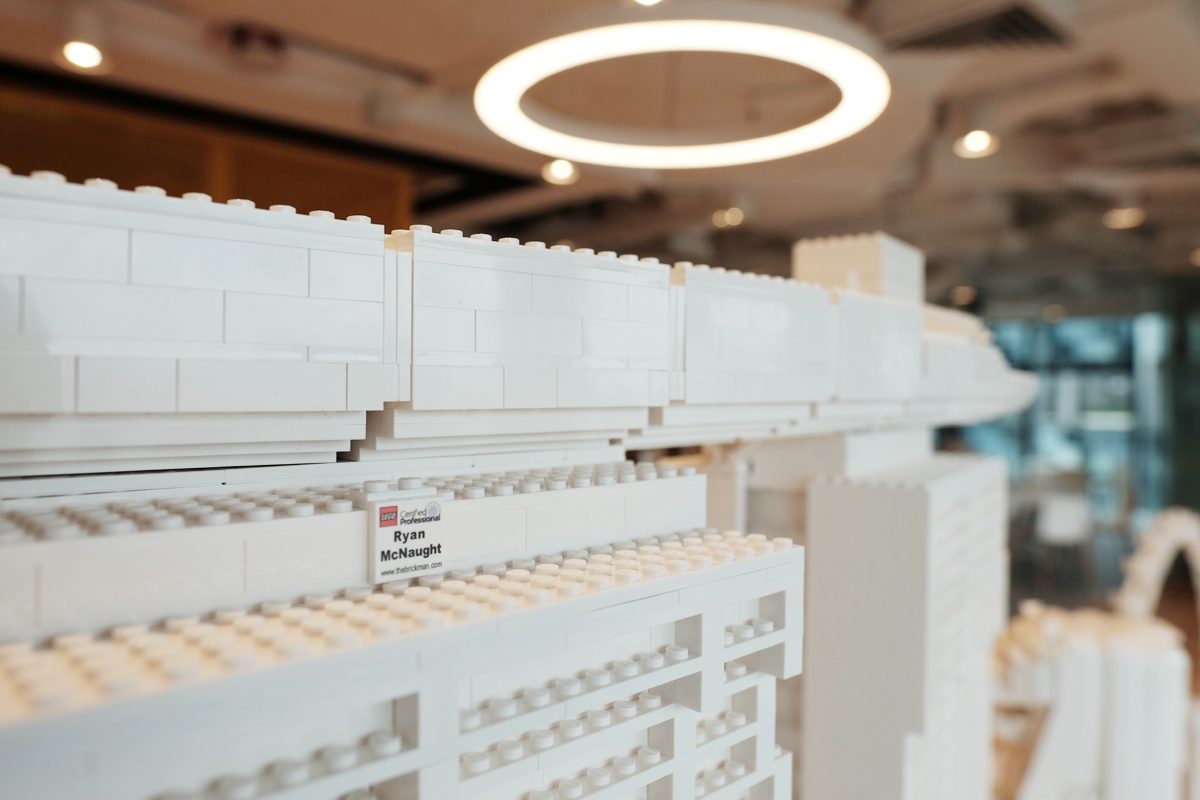 All this could not have been achieved without the help of LEGO Certified Professional Ryan McNaught. And it appears that his might not be done just as yet considering the huge trough of bricks left behind.
Separating the main lobby into two distinct sections would be this minifig blueprint.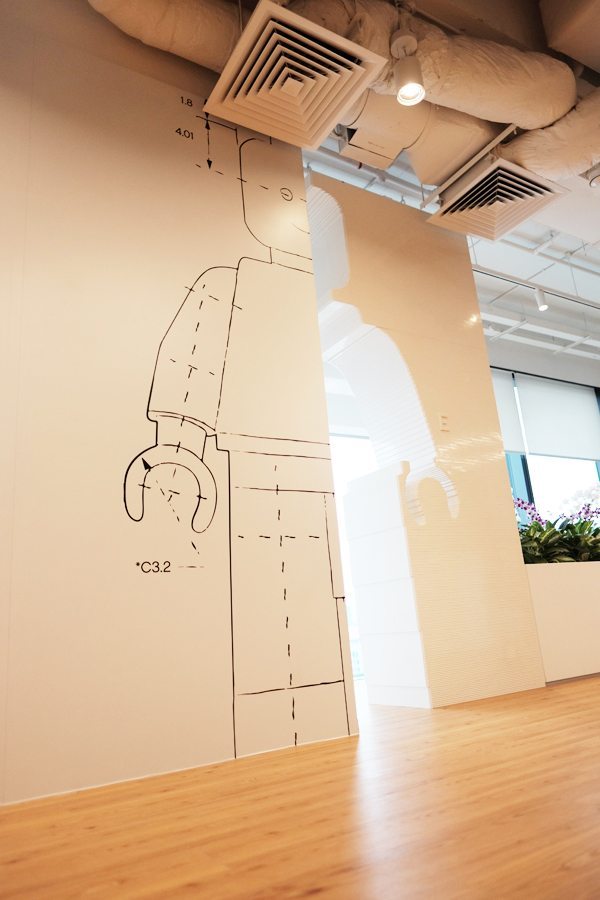 You can walk though him if you feel like it and the magic is getting up close.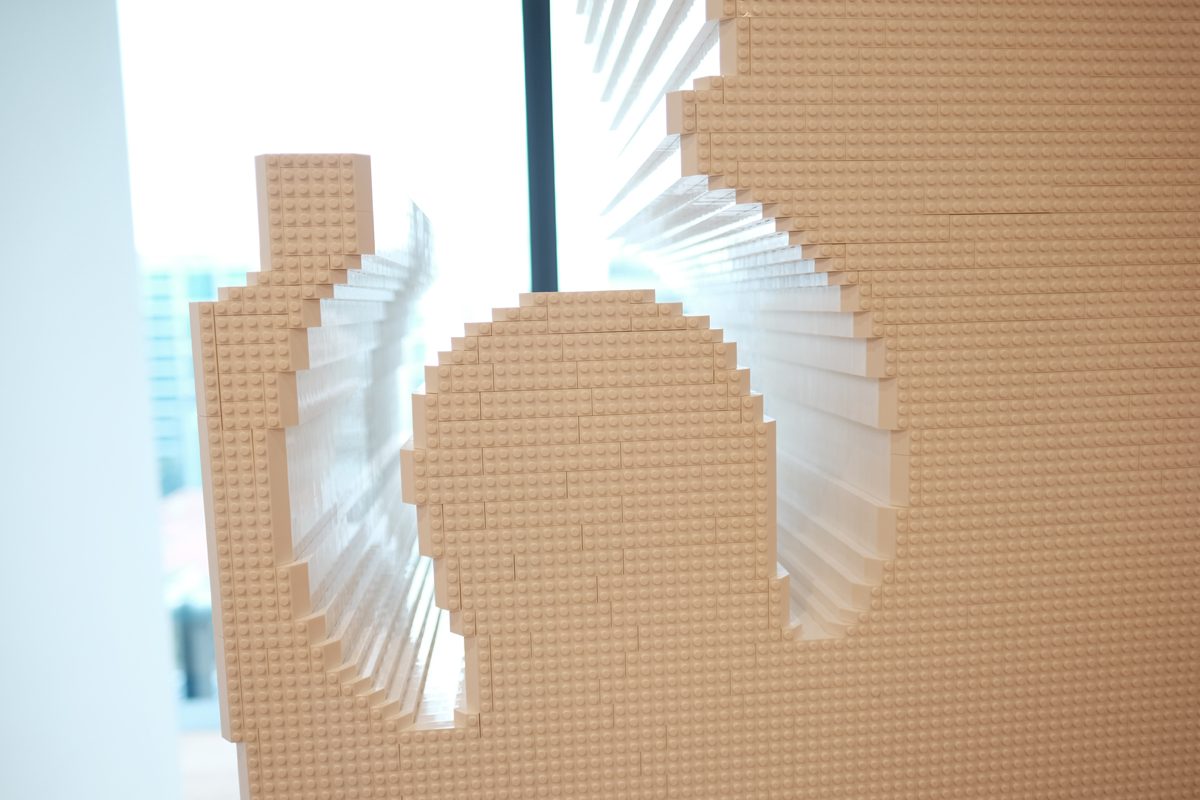 One half is made out entirely of LEGO bricks!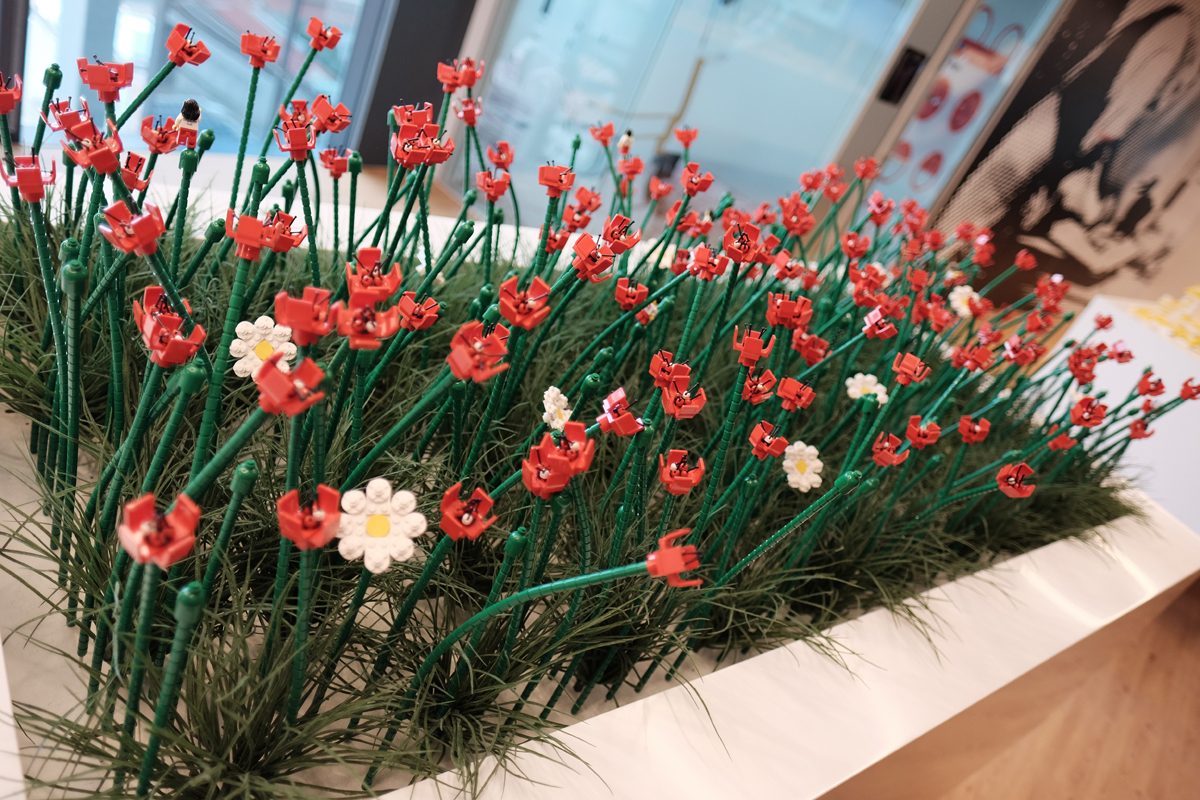 Adding some much needed colour to the reception area is a planter of flowers.
It's not Gardens by the Bay but these will suffice nicely. Simplicity at its best. I fought the urge to pluck a stalk up and smuggle it out of the office.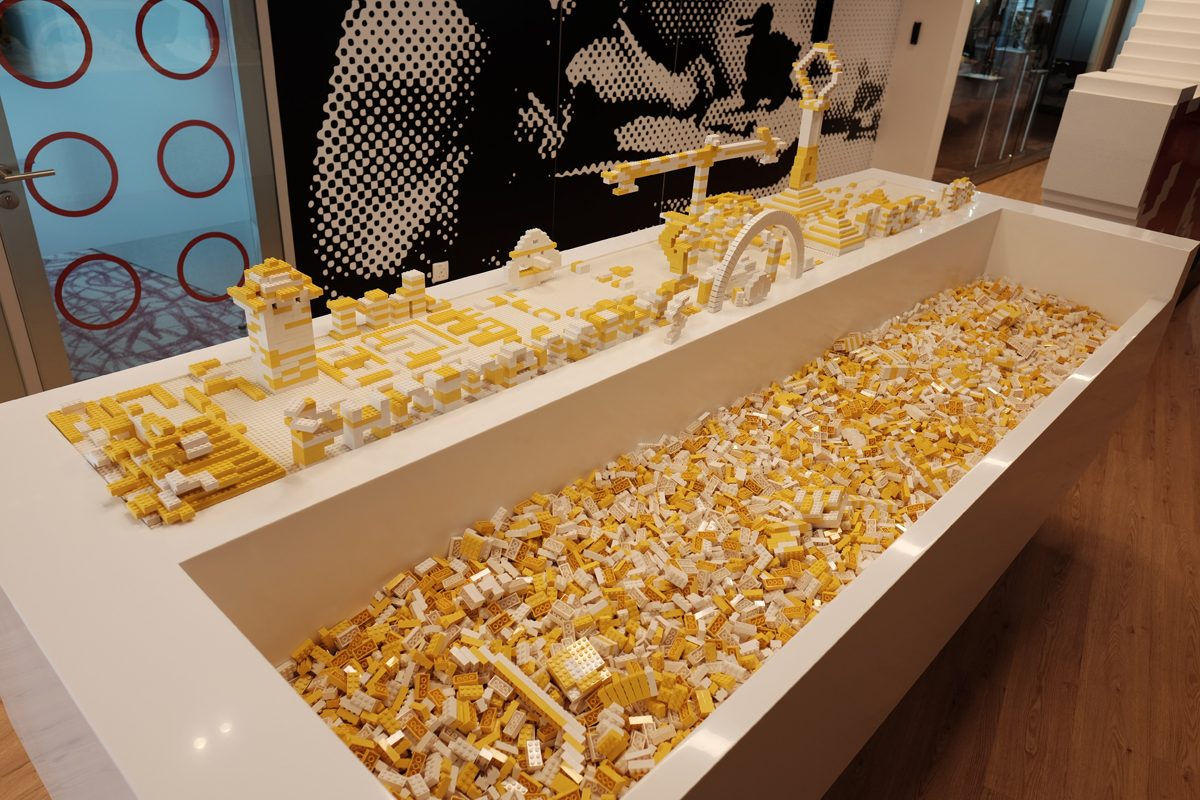 This looks like the LEGO employees getting their own pool of bricks to build at their own leisure.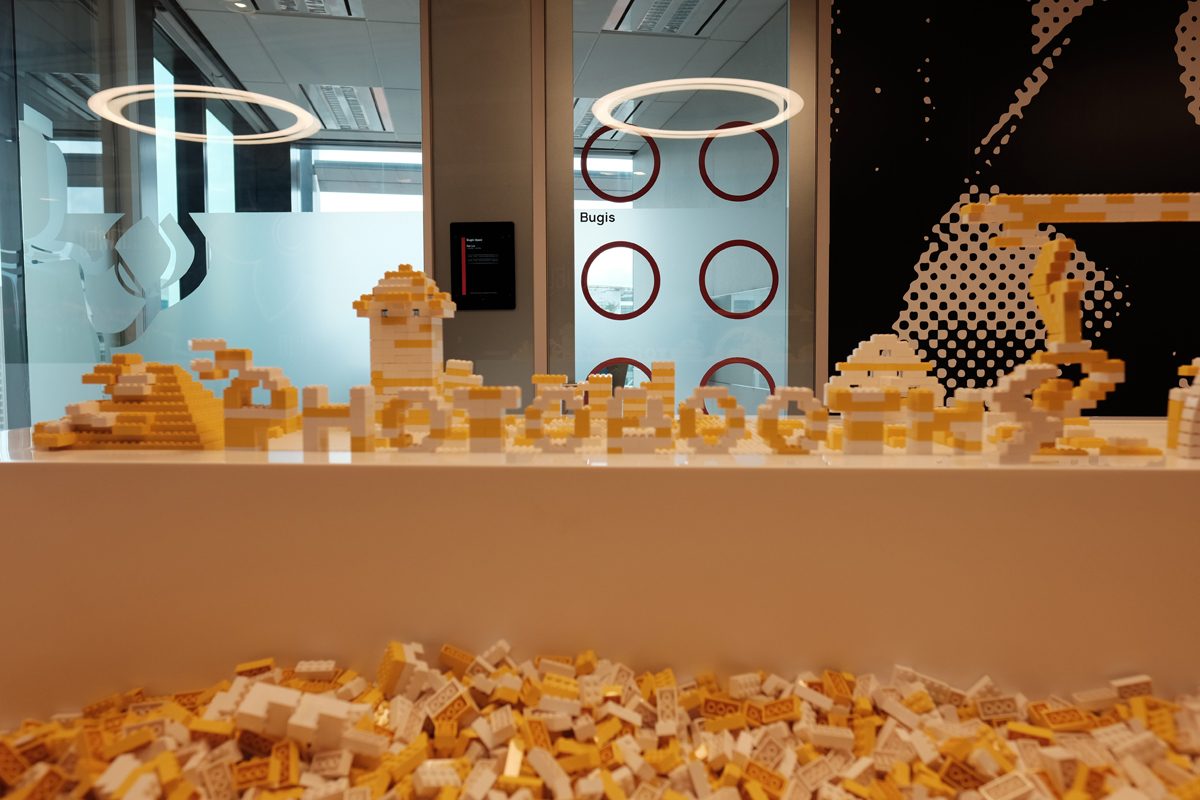 "Photobooth(s)"? This looks to be a MOC in progress. If you noticed in the background, all their meeting rooms are named after a location in Singapore.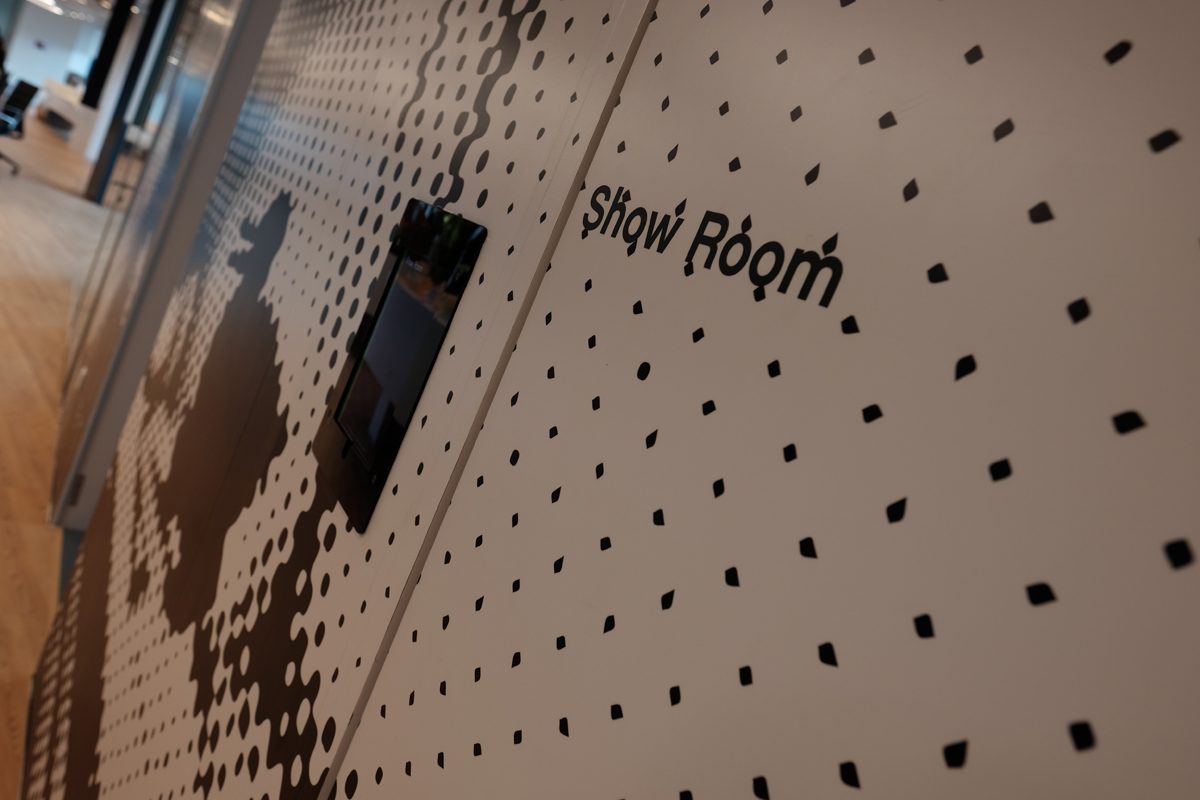 And there's this room that I was not privy to. What lies behind might be something so awesome that it defies imagination!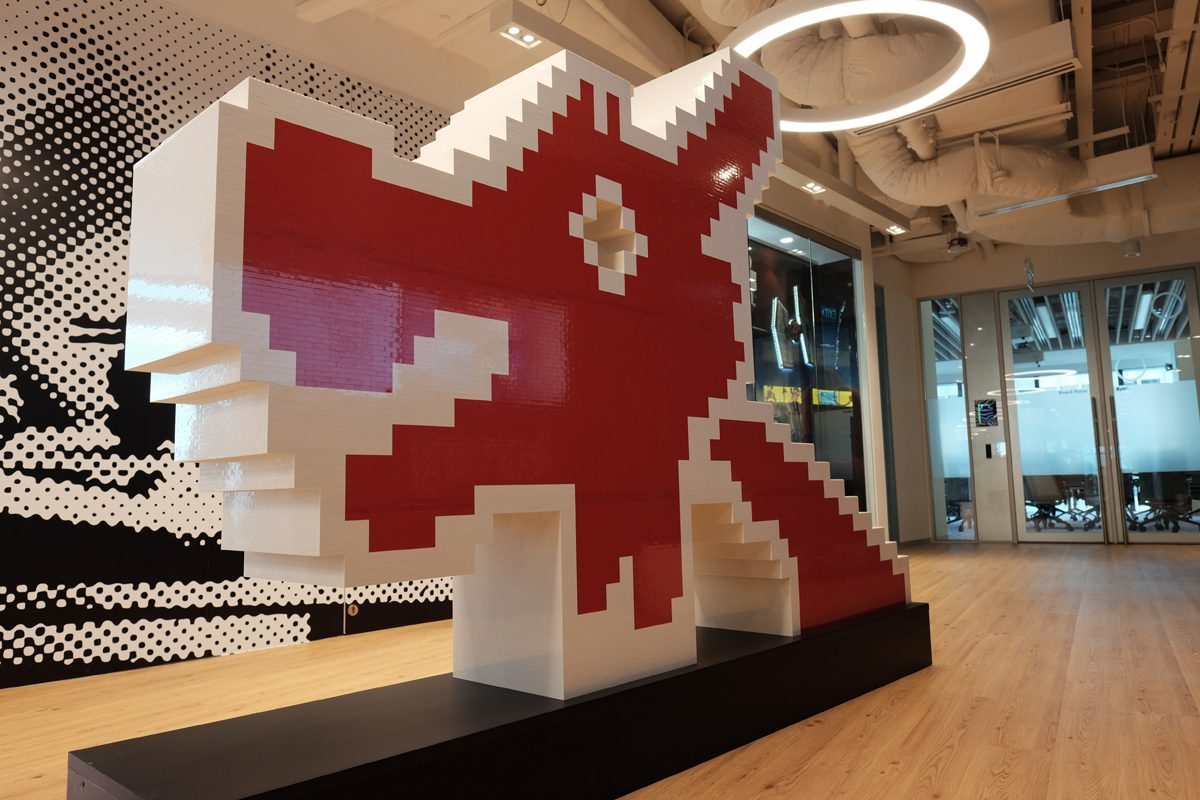 Right in front of that room is our old friend. You might have remembered him as part of the big SG50 celebrations that LEGO held in 2015. It's nice to see that he's found a permanent home in Singapore.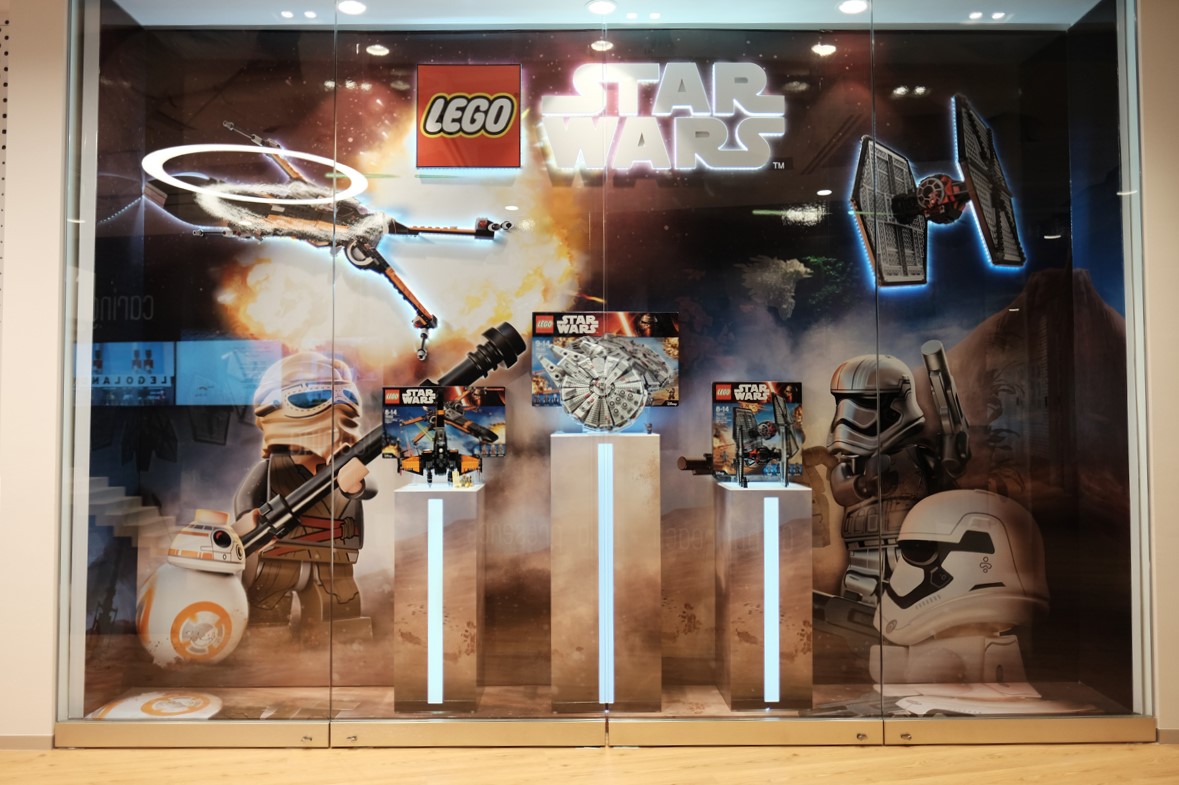 One of the biggest money spinners for LEGO in this generation and the next. One cannot underestimate how much LEGO and Star Wars have been good to each other in the past decade. Hopefully, there will be no changes to that relationship.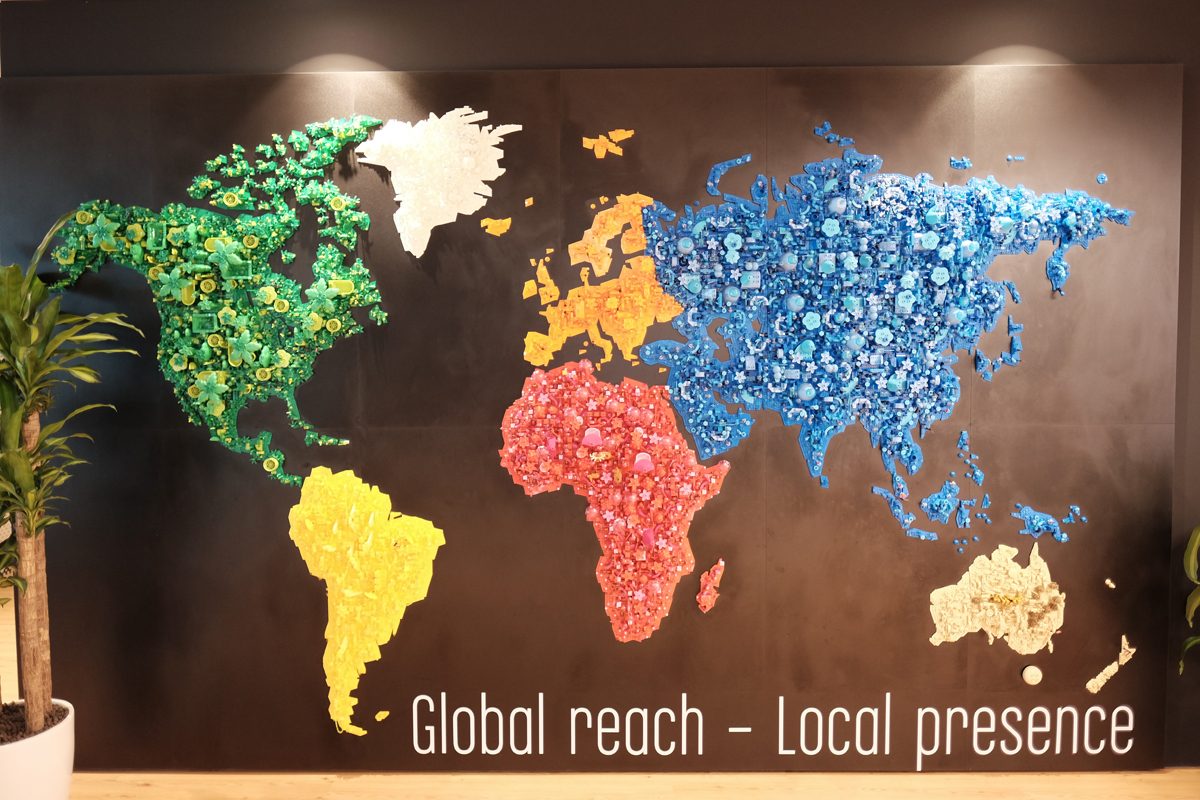 Here's LEGO's plan for global domination with each region given it's own unique colour code.
The tip of the Malaysian peninsula is marked with a flag that probably signifies the Singapore office and Sebastian from the Little Mermaid stands guard.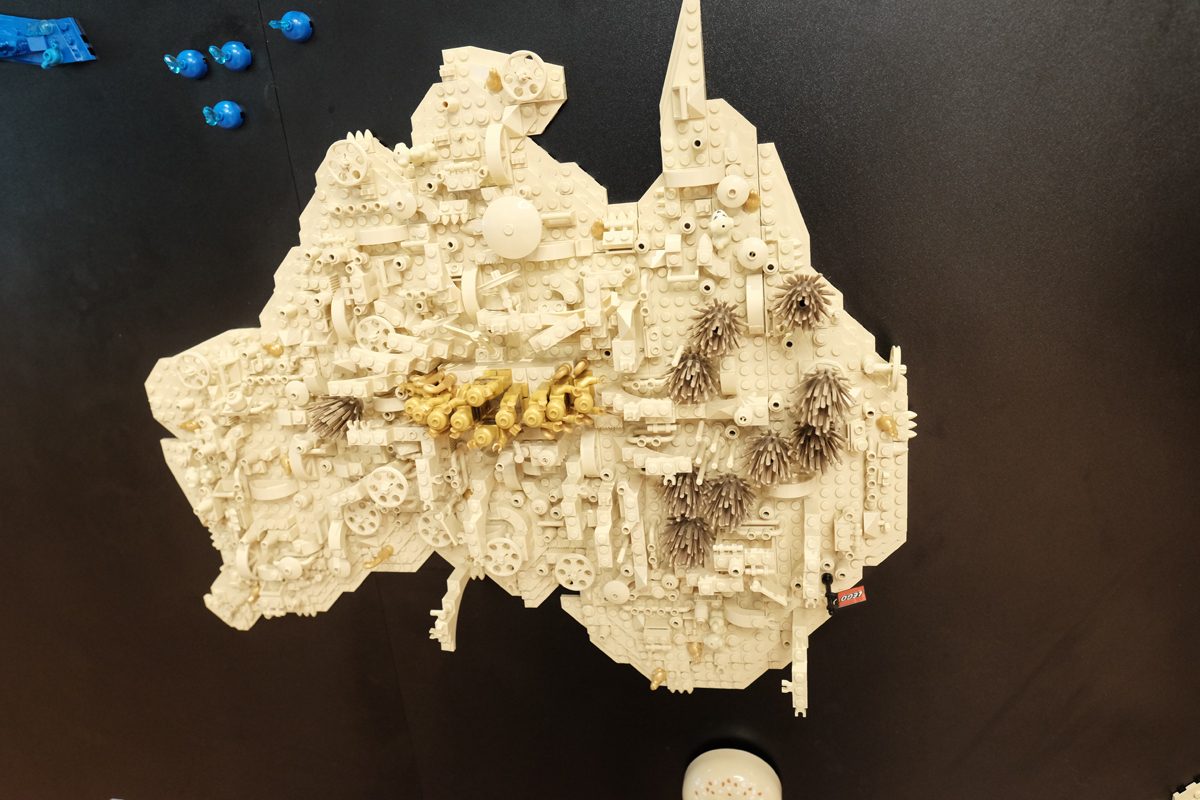 Going down under, we see a familiar sight of minifigs marking out Ayers Rock.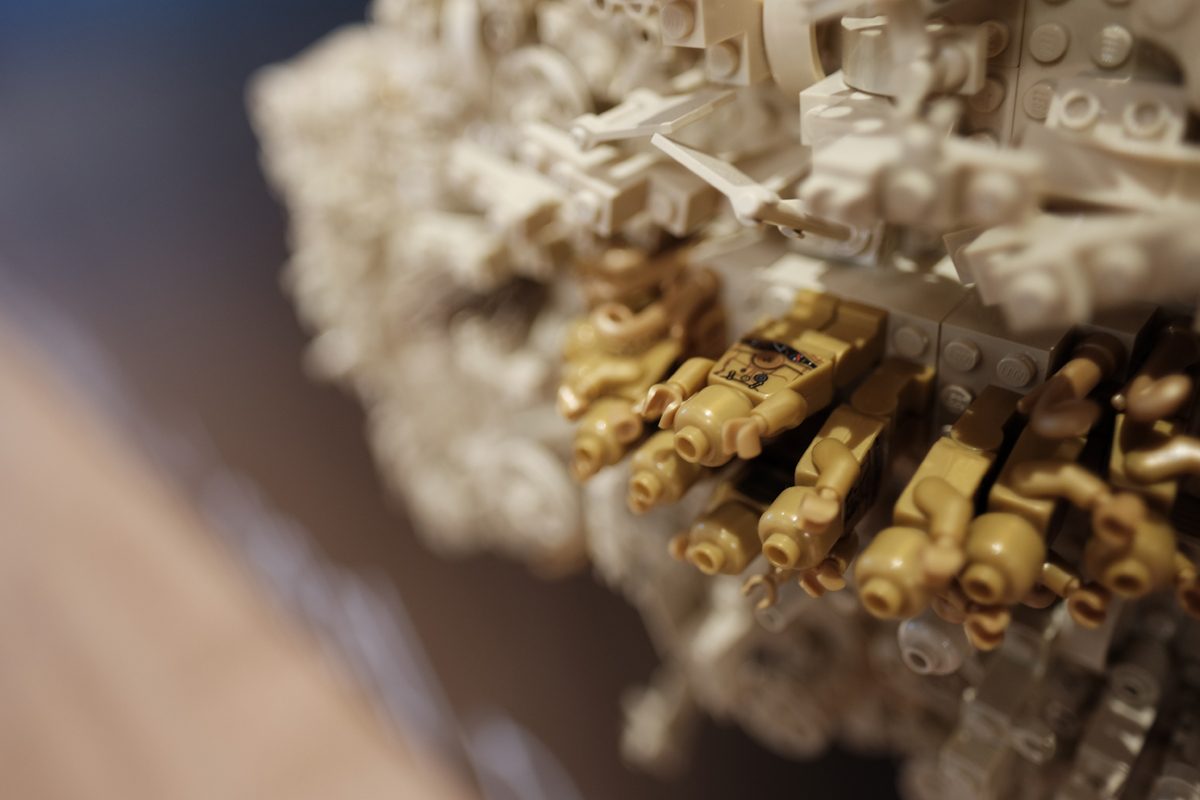 Now, where have we seen that body…its C3PO!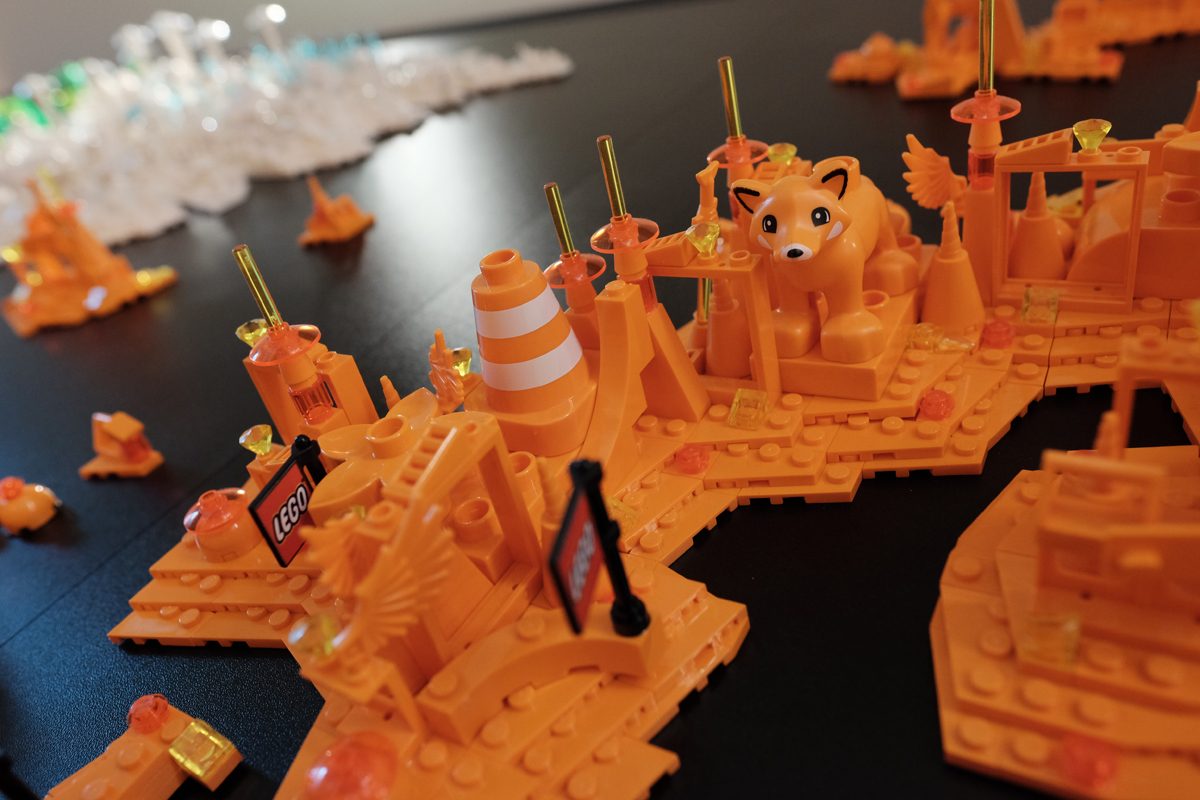 Moving over to Europe the landscape shifts a little. Cross referencing with the world map and with the one that LEGO built, I quite like to think that the Fox might be Denmark itself.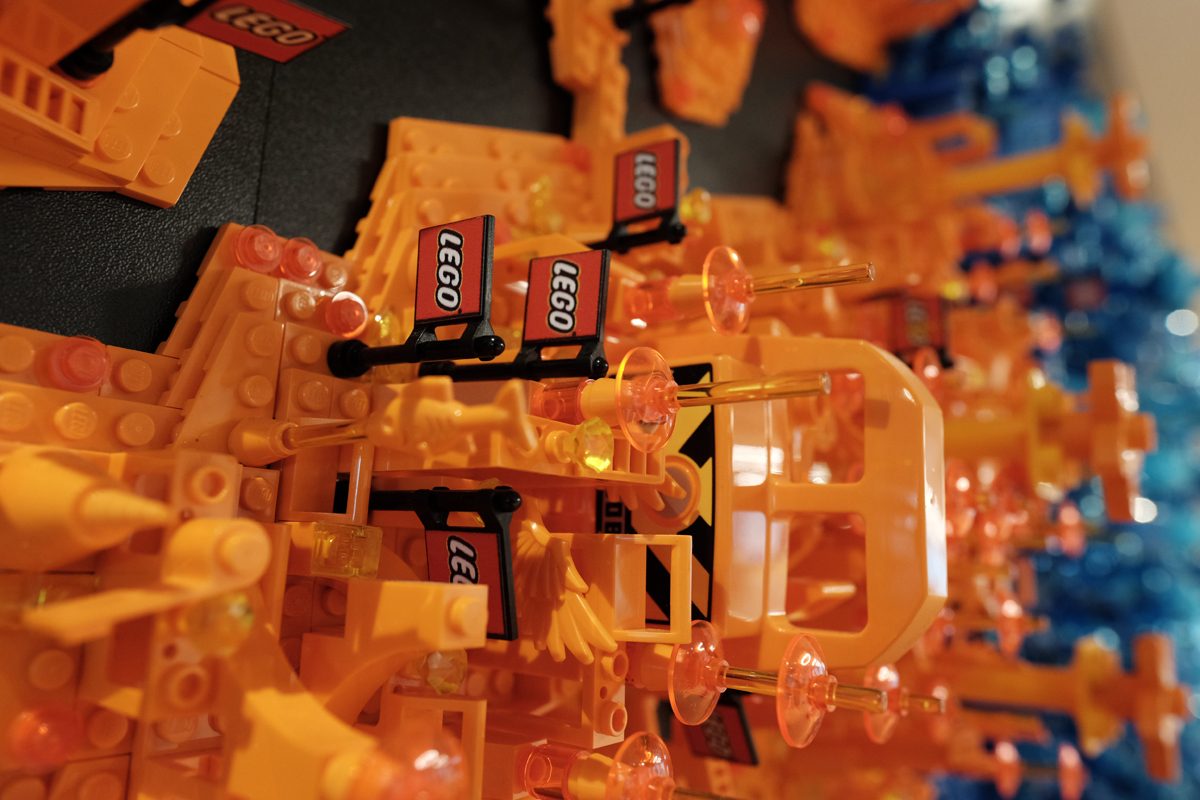 Or probably this might be the better bet given the number of flags planted down.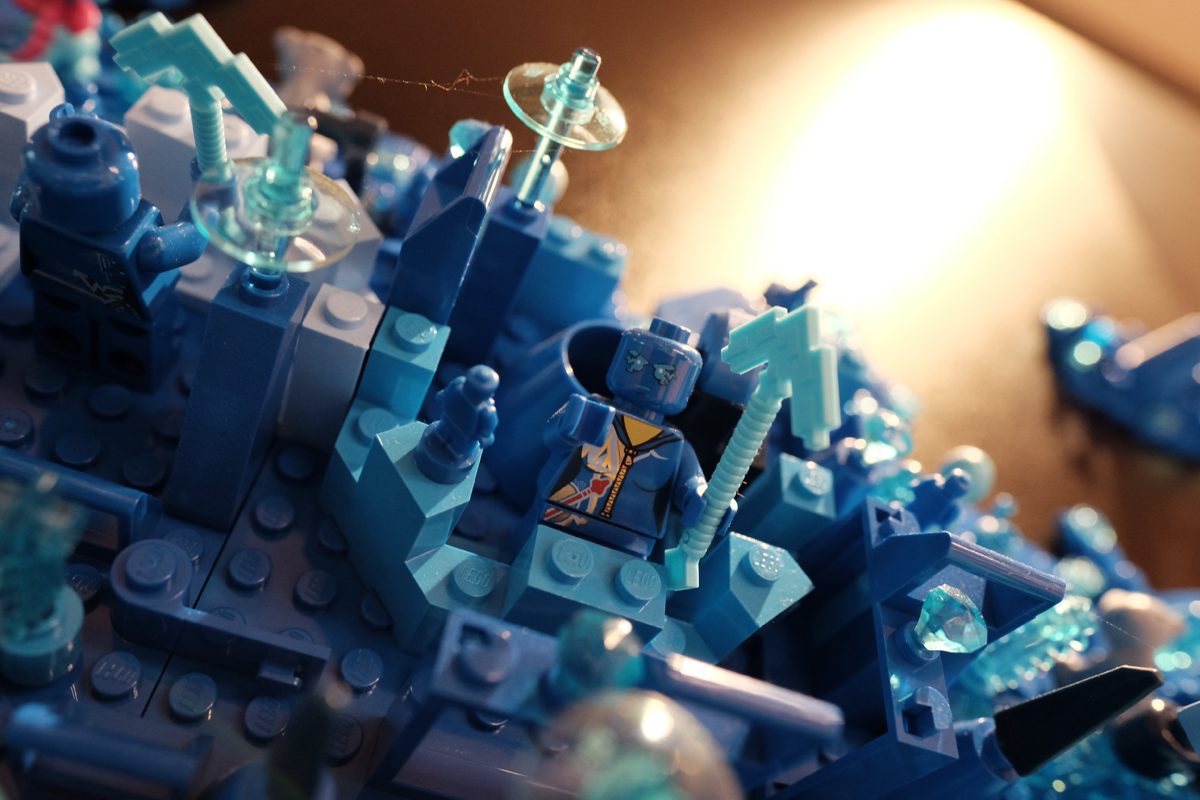 I would have loved to take even more pictures of the office but I've reached the limit of what is allowed. Within the halls of LEGO itself, there are breakout areas and even miniature amphitheatres positioned at each corner of the floor for large scale presentations.
With one more floor still yet to be opened for LEGO Singapore, can't wait to see if it gets bigger and better for the company in the region.
Gerald currently straddles between his love of video games and board gaming. There's nothing that interests him more than trying out the newest and fanciest gadget in town as well. He dreams of publishing a board game sometime in the future!
---

Drop a Facebook comment below!

---