When I first saw the official photos of the new Ninjago line, I knew that I just had to get my hands on this set and review it. I'm a huge fan of 'steampunk' airships and it is just a joy to know that the Spring wave of Ninjago sets have a few that were somewhat "steampunk-ish"!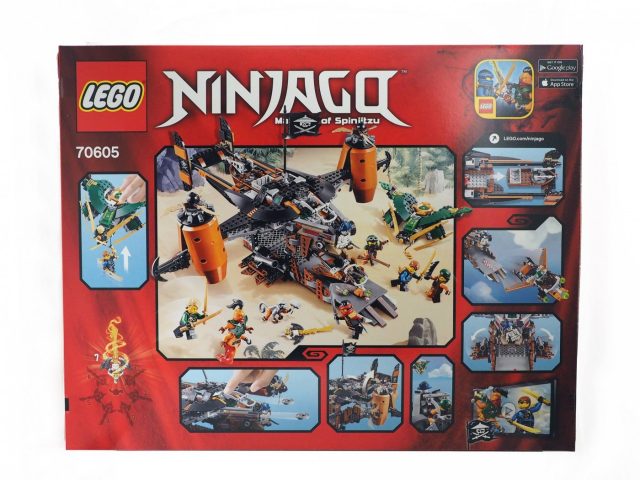 Build Experience
This is the largest set for Ninjago this Spring with 754 pcs and there is a lot to build. Apart from Misfortune's Keep, there are two smaller airships in the form of Lloyd's booster jet and a pirate jet.
The entire set took me a couple of hours to leisurely build. A thoroughly enjoyable build but there is one step to note. When attaching the two propeller engines, make sure that the lever is in the correct position. The lever mechanism controls the vertical and horizontal positions of those propeller engines, and if you attach the engines in the wrong position, they will end up pointing up when they are supposed to be facing forward. Plus, separating them from the axel can be a task.
Playability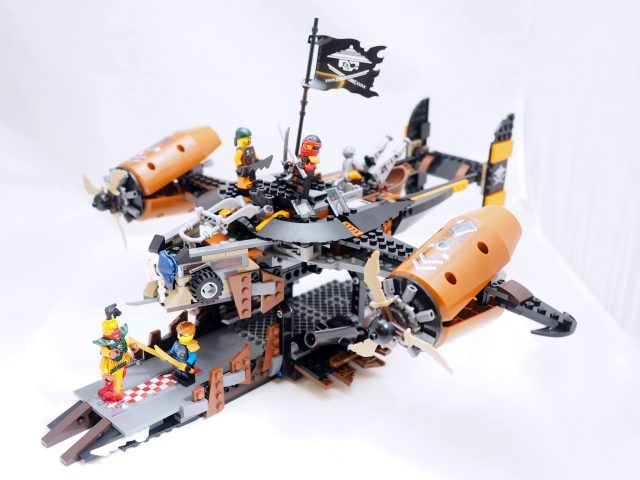 Needless to say, this set is infinitely playable. The Misfortune's Keep has everything from foldout side panels revealing brick cannons to a detachable dingy with gatling guns. The ship comes with a lever that allows you to angle the positions of the propeller engines for vertical takeoff to horizontal cruising mode. Lloyd's Booster jet also comes with a retractable hook to boot. Kids will definitely have a ball of a time with this set.
Value
Now here is one of the real highlights of this set. The retail price for this set in Singapore is S$149.90, and after applying the 10% Lego Certified Store discount, brings it to S$134.90. That would translate to $0.18 cents per piece. But the interesting thing is that the USA price for this set is US$79.90. With an average 10% sales tax slapped on would bring the actual US price to be US$87.89 and after currency conversion, would bring it to S$126.20. That is just a difference of S$8.70 which is a really small gap between the US and Singapore prices. On top of that you get 6 minifigures, one of which is exclusive to this set to boot!
Design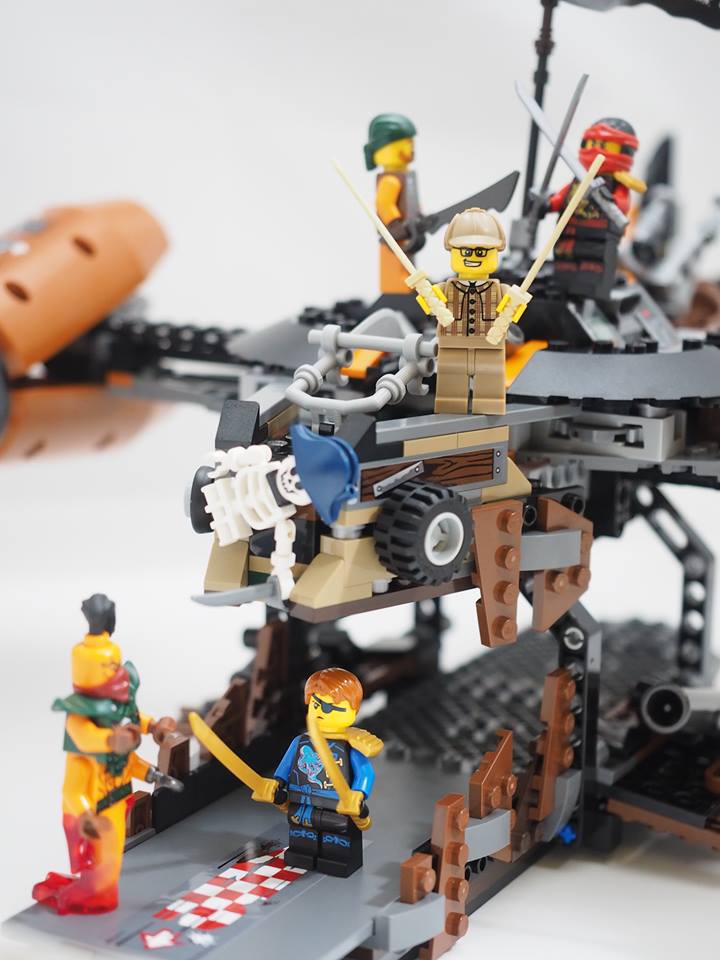 As I mentioned that I'm a huge fan of Steampunk and I love the way this set is designed. I love the cobbled nature of the design with the uneven wheels and the jagged reddish brown plates to give the illusion of wood. There is a very make-shift feel about the whole ship which I simply adore. There are some heavy reliance on stickers but I can give it a pass as most of them are quite easy to apply. My only gripe for this set would be the inclusion of stud/discs shooters as you lose the ammunition so easily.
Overall, I would recommend this set for anyone who is a ninjago fan or is just looking for a set to start your kids off with LEGO!
This review was adapted from the Brickfinder Facebook page.
---

Drop a Facebook comment below!