The Huawei P40 Pro+ is finally here, and we've no doubt that smartphone enthusiasts are excited for the Chinese tech giant's new flagship model. As if the Huawei P40 Pro wasn't enough, the company just had to do one better and make the P40 Pro+ (not that we're complaining, of course).
Armed with a shiny new Ultra Vision Leica Penta Camera system, a slightly larger chassis (which, naturally, equates to a larger display), AppGallery and Huawei's latest Kirin 990 processor, the P40 Pro+ looks set to take the smartphone world by storm, even if it doesn't have the full range of Google services. It is also 5G-ready for those who are looking to be amongst the first few to experience the speed of 5G when the networks are up and ready.
But in any case, you need some convincing (or just need to know a little bit more), here are some of the incentives for you to get a Huawei P40 Pro+.
---
#1. It's Ultra Vision Leica Penta Camera system is Huawei's most versatile one yet
It is without a doubt that Huawei's smartphones, especially the photography-centric flagship "P" series, has set the already high bar for pushing the limits on just how powerful a smartphone camera is. Given its ongoing partnership with German camera brand Leica, the horizon looks bright for the Huawei P40 Pro+ and its successors, when both companies work on how best to fit the best image-capturing hardware onto a mobile device.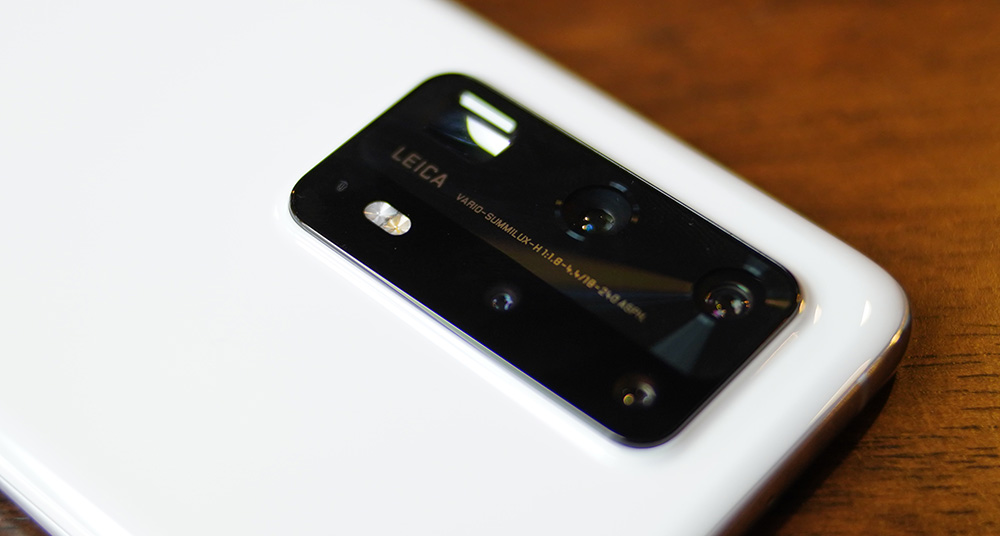 On the Huawei P40 Pro+, photographers can actually consider it as a solid alternative to their main camera, thanks to the new rear Penta Camera setup. Boasting four lenses and a time of flight sensor, the P40 Pro+'s image-capturing capabilities don't just produce high-fidelity shots, but it's actually quite the versatile beast, and can suit a plethora of situations and still do a stellar job.
Just to jog your memory a little bit, here are the sensors in the Huawei P40 Pro+'s rear camera system:
50MP Ultra Vision Wide (f/1.9)
40MP Ultra Wide Cine (f/1.8)
8MP Telephoto with up to 3x optical zoom (f/2.4)
8MP Telephoto with up to 10x optical zoom (f/4.4)
Time of Flight sensor
Typical smartphone cameras consist of just one telephoto lens. However, Huawei has gone above and beyond to include two telephoto lenses in the P40 Pro+. This is significant because, traditionally, zoom in smartphones tend to be a little muddled, even with optical zoom. The two telephoto lenses here share a periscope system that refracts light better, making zoomed shots look much more crisp and minimises grain in images of up to 10x zoom. And when coupled with the time of flight lens, users are more than assured of a really smooth depth of field in their shots, regardless of whether the subject is up close or at a distance.
But that's not all. The 50-megapixel main Ultra Vision camera just screams quality pictures. Thanks to the massive sensor size, more light is allowed into the P40 Pro+'s camera, which usually equates to more detailed images and a natural depth of field. Couple that with the P40 Pro+'s super flexible Pro mode, which allows users to fully utilise the camera's high dynamic range, and owners end up with some of the most professional looking shots one can hope to snap on a mobile device.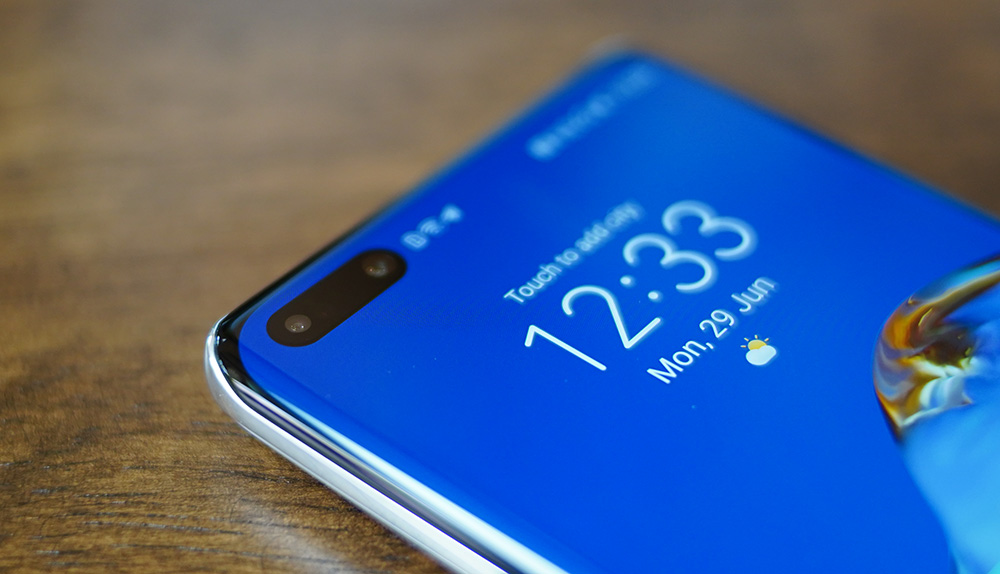 And while Huawei has been improving its photography game by leaps and bounds with every product, it is also slowly getting to the same level of consistency with its video. The P40 Pro+ is capable of achieving a maximum of 4K resolution at 60fps for both rear and front cameras, which make for incredible clips. Folks with shaky hands can rest assured that their shots will remain consistent, thanks to an improved optical image stabilisation.
---
#2. AppGallery is Huawei's very own App Store running on Android OS
A year on from its separation from Google, Huawei is steadily, but surely, recovering from it. Despite still lacking full Google support, it has taken the initiative to develop its own AppGallery store to bring a wide selection of Android apps to users at no additional cost.
Through AppGallery, users can download a range of apps from the store. Huawei is continuously working to increase its selection of local and global apps. Recent additions to the AppGallery include DBS, POSB, UOB Mighty, ComfortDelGro, TADA, RYDE, FoodPanda, LINE and more to come.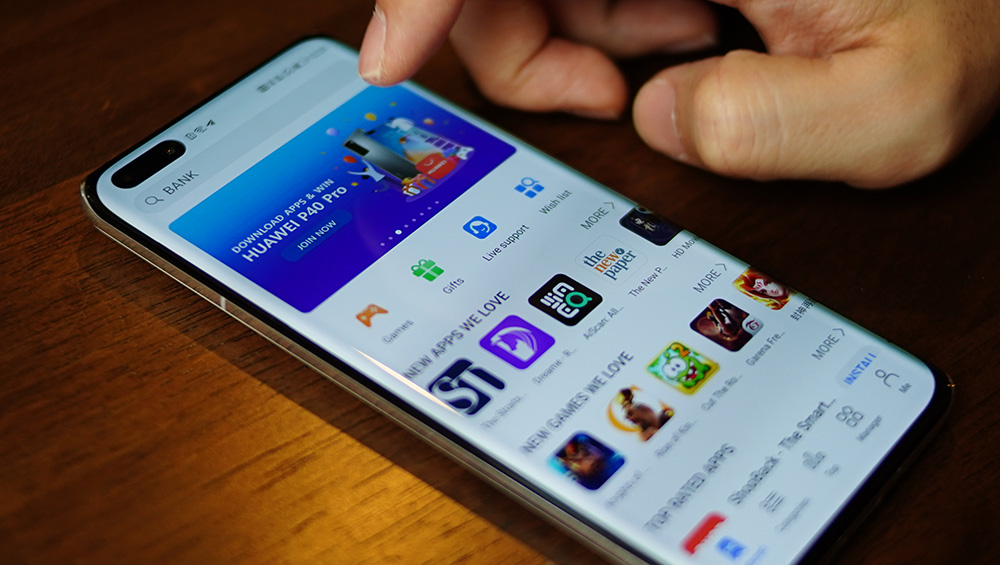 For apps that are not readily available in the AppGallery just yet, you can also use the Phone Clone method to transfer your Android apps from your old phone over.
Alternatively, Huawei has recently launched its Petal Search engine that can be installed on AppGallery. Petal Search connects you to a wider range of apps that are available across the Android community including AppGallery. These include social media apps such as Facebook, Instagram and Twitter, as well as games such Mobile Legends Bang Bang and more.
---
#3. It's really great for gaming and binging your shows
While the P40 Pro+'s camera is making headlines across the globe, one can't simply rule out its capability to deliver powerful performances all around either. Equipped with Huawei's latest Kirin 990 chipset, the P40 Pro+ runs extremely smoothly, regardless of what app it's running. It can even run multiple apps in the background and still not deplete its massive 8GB RAM.
This makes it a great gaming device. With mobile esports titles rising to prominence in recent years, it falls on mobile device manufacturers to produce cutting-edge components for their devices to be able to keep up with the increasing demands of gamers and the Kirin 990 chipset allows the Huawei P40 Pro+ to do just that.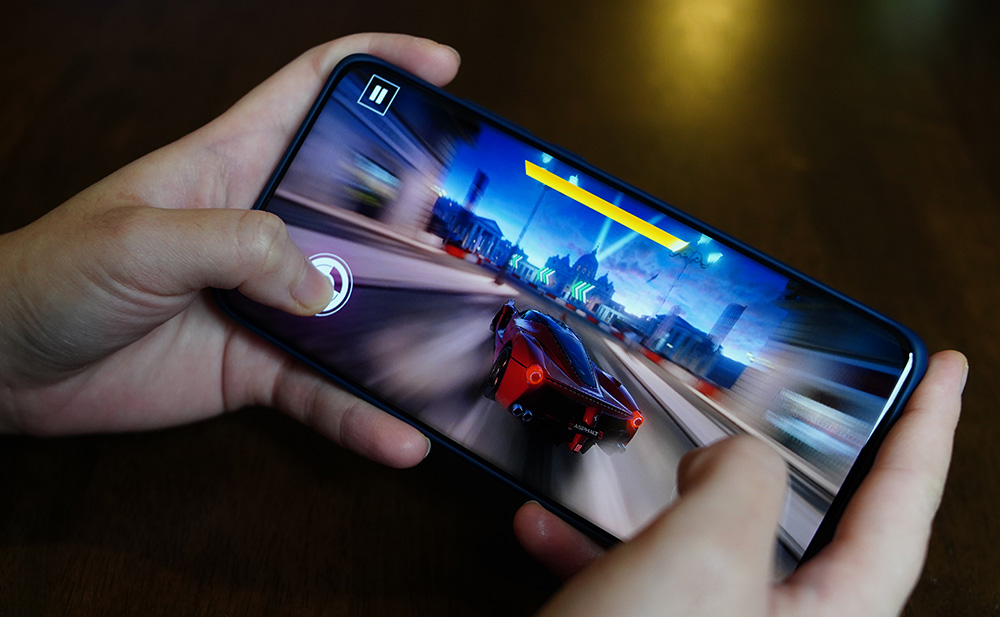 Combined with the device's 6.58-inch OLED display that offers a resolution of 2640×1200, and a buttery-smooth 90Hz refresh rate, gamers will be treated to gorgeous visuals that are more accommodating to the naked eye, and owners no longer have to squint to read text, and be able to make split-second decisions in a game that can potentially make or break a competitive match.
Of course, the display isn't just limited to gamers, as users can also enjoy a more pleasurable viewing experience on YouTube (via Web Browser), or just simply surfing through the net or social media with it. The 90Hz display makes using apps feel like an absolute breeze, and the 19.8:9 display makes for easy viewing for video content.
---
#4. Despite its premium look, it's actually quite durable
While most folks will protect the Huawei P40 Pro+ with all manner of covers, it's good to note that the device itself is actually pretty sturdy. Its rear cover is made out of nano-tech ceramic (basically baked ground ceramic powder), which not only gives it a really premium look and feel, but actually is quite tough, and can withstand a bit of scratching and shock. Furthermore, it comes with an IP68 dust, water and splash resistance, which ensures it can accompany users who like to brave the elements to take some gnarly photos or video footage.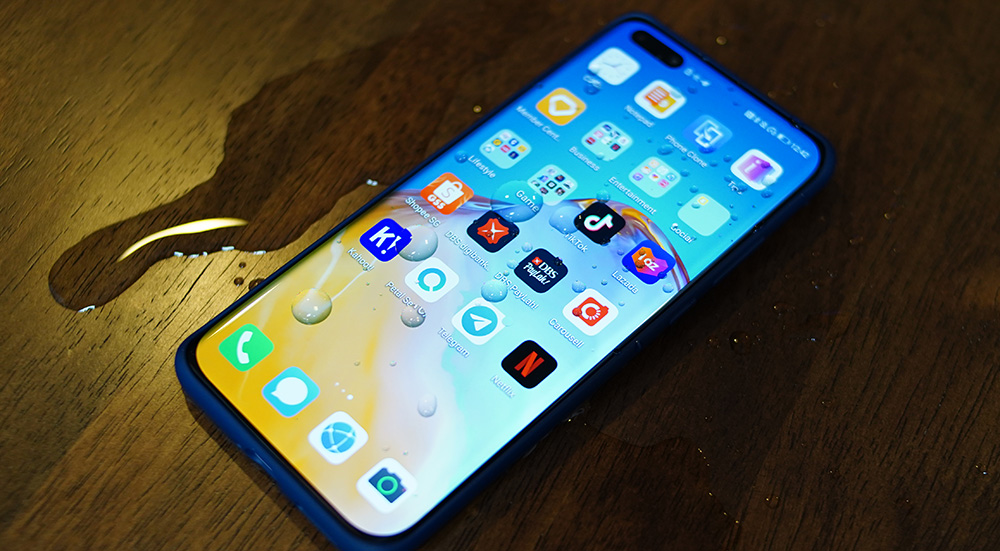 That said, of course, we're not saying that it should be used and abused, as we still highly recommend to use a cover to protect the P40 Pro+'s internals, but it's good to know just in case one is a little too paranoid about it dropping.
---
#5. Multi-Screen Collaboration streamlines your work significantly
Huawei may not have Google services compatibility, but it makes up for it with its own ecosystem of sorts. When paired with other current Huawei devices, such as the MateBook 13 or MatePad Pro, the Huawei P40 Pro+ truly shines as a productivity device, thanks to Multi-Screen Collaboration.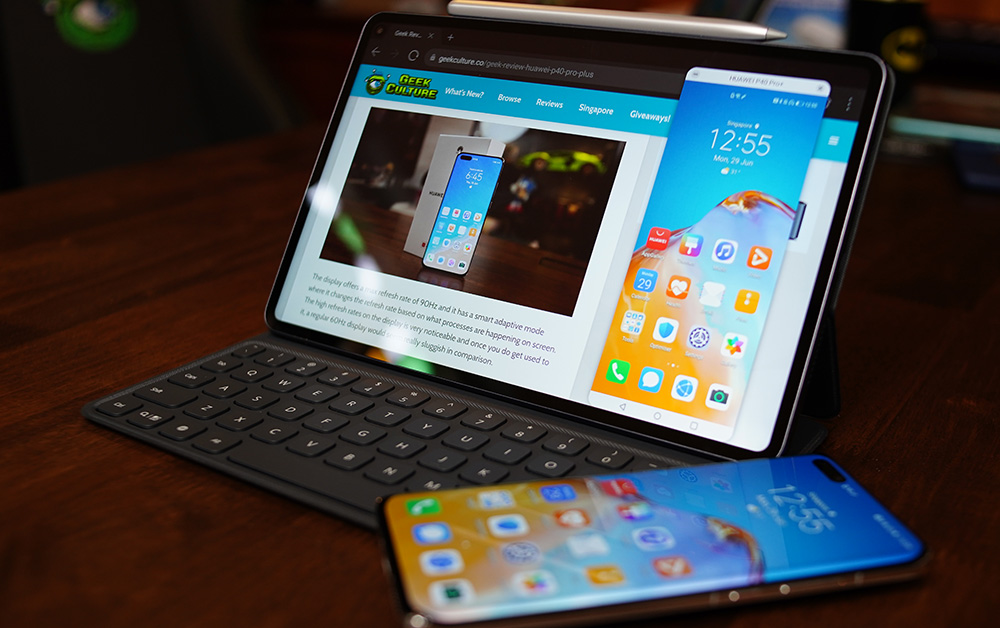 This setting allows users to use the P40 Pro+ on the screens of their MateBook or MatePad Pro. This can be handy when trying to multitask on both your phone and tablet/laptop at the same time, or want to squeeze in a video call into your screen without having to open an additional window. The possibilities are nigh endless with this function, and will certainly appeal to power users who constantly do work on the go.
---
In any case, the Huawei P40 Pro+ isn't simply a camera phone (and a very good one, at that); it is also capable of performing amicably in various other aspects, and will no doubt pique the interest of those who want a little more flexibility with their mobile devices. The Huawei P40 Pro+ is retailing for S$1,898 at all local telecommunications operators at M1, Singtel and Starhub; Huawei Concept Stores, Huawei online official stores on Lazada and Shopee as well as authorised retailers including Best Denki, Challenger, COURTS and Harvey Norman.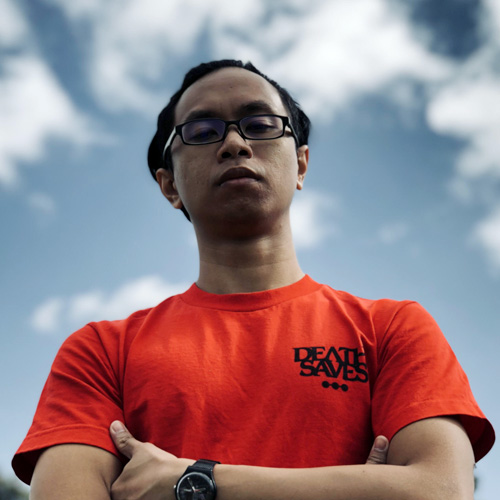 Marion has a serious RPG addiction. Sometimes it bleeds into real life; he forgets to sleep because he thinks he has a Witcher's body clock. Forgive him in advance if he suddenly blurts out terms such as "Mind Flayer" and "Magic Missile", because never once does he stop thinking about his next Dungeons & Dragons game.