Portability, speed and durability, these are the three key ingredients to success for any storage device, and with the fast-pace and high demands on the job, anything that can weather the rise and grind lifestyle of camera junkies will be more than welcomed.
The SanDisk Extreme PRO Portable SSD is a rugged weather-resistant device which offers all of these features and more. Built to resonate with photographers or videographers alike, the gadget is sure to quickly become an indispensable part of their equipment kit.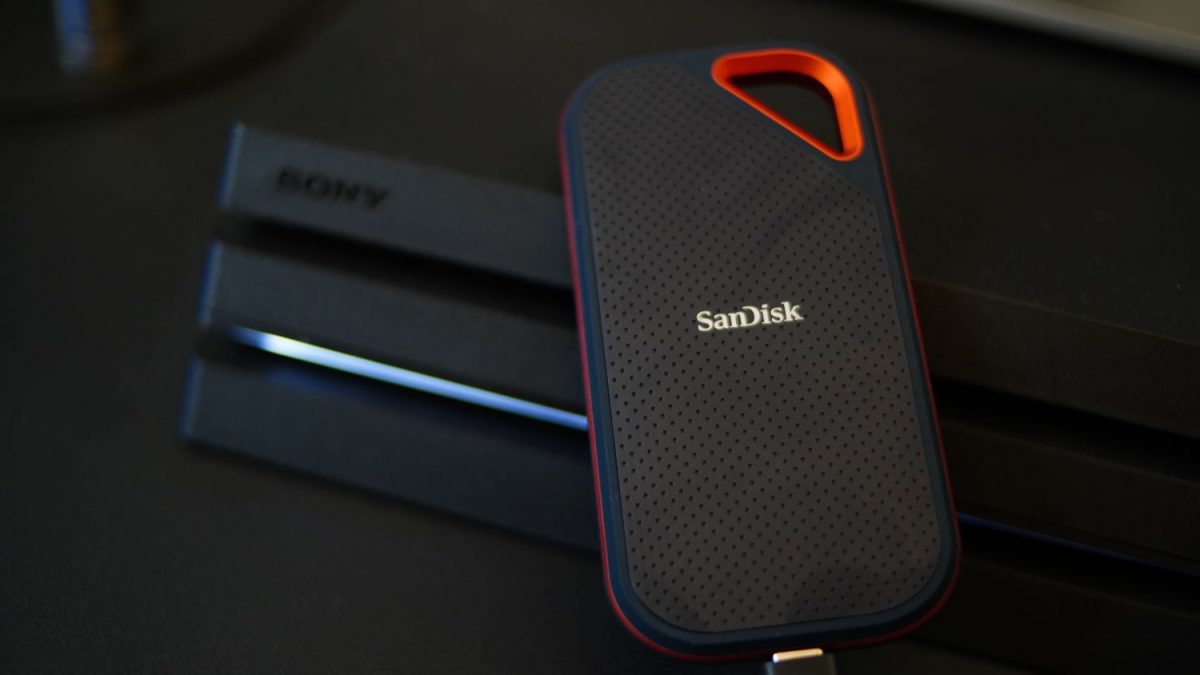 Rounded edges create the illusion of a streamlined body and the rubberised exterior makes for a better grip (a true life-saver for camera crew struggling with sweaty palms). The Extreme PRO SSD even comes with a 2-meter drop protection. Yet, despite the rugged properties, the Extreme PRO SSD itself maintains a pristine and minimalist design.
As Murphy's law dictates, "Anything that can go wrong will go wrong", and there is no truer saying for those who have been on a film or photography set. Even if you have not been on one, anyone would understand the true vexation of misplaced devices right when you need them.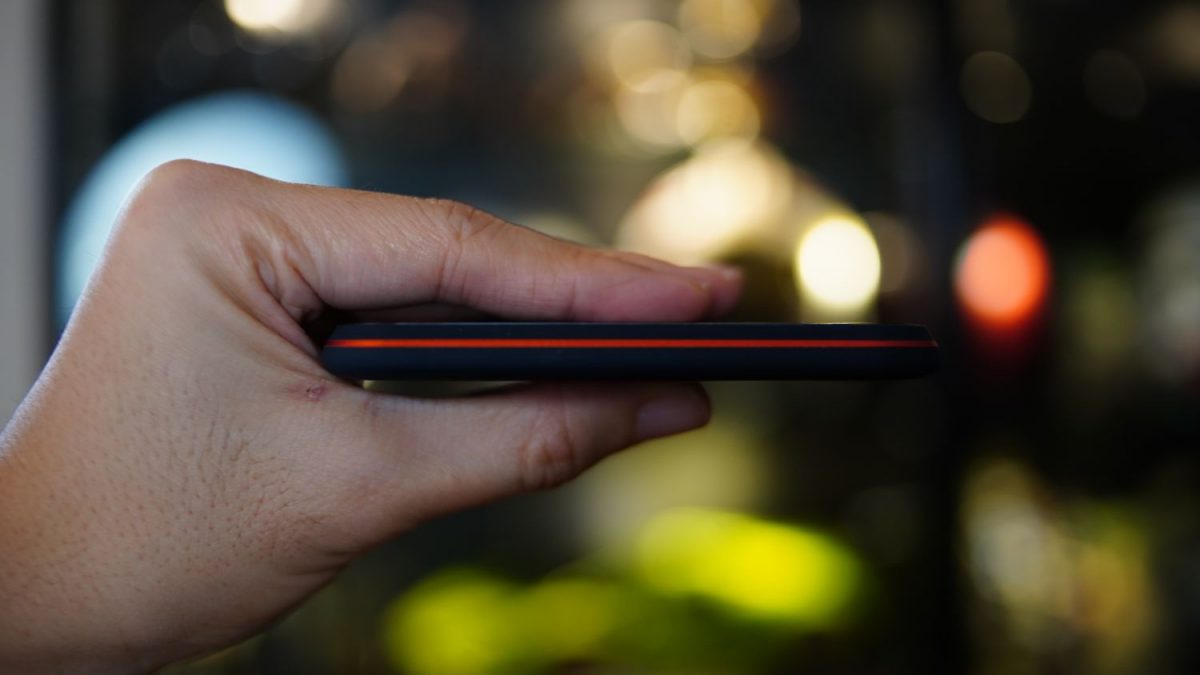 Luckily, the Extreme PRO SSD is cleverly built with a triangular loop for you to attach a hook to and easily snap onto your bag or grip belt to prevent such accidents. With dimensions of 110.260mm (4.341in) by 57.340mm (2.257in) by 10.220mm (0.402in), the disk is just the right size to slip into your pocket for easy transportation.
Performance wise, the Extreme PRO SSD runs on a USB 3.1 Gen 2 10Gb/s interface and is backwardly compatible with USB 3.0 and USB 2.0. As claimed by SanDisk, this allows the for transfer speeds of up to 1050MB/s.
The drive is also installed with NVMe-technology to optimize the creators' workflow as creators can now easily work with massive files due to the higher megapixel count, extended colour gamut and faster imaging processors.
And with most cameras being able to film up to 4K now, it is unsurprising that hundreds of gigabytes worth of data can be easily raked up from hours of shooting. Hence, the Extreme PRO SSD comes with 3 different capacities, 500 GB, 1TB and 2TB in order to meet your various storage needs.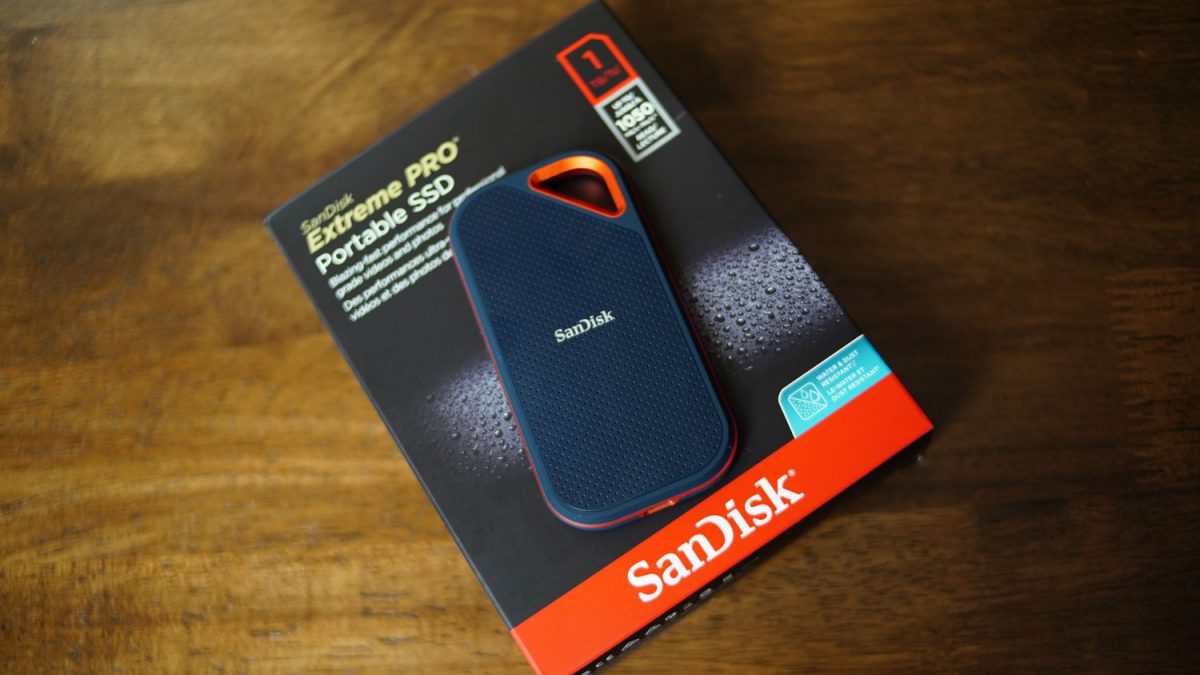 What's more, similar to the previously tested WD_Black P50 Game Drive SSD, the SanDisk Extreme PRO SSD is ready for use right out of the box. The SSD has been pre-formatted to ExFAT for PC and Mac compatibility. However, it can be easily reformatted and re-partioned if the user wishes to do so. The drive is also generously supplied with a USB Type-C to Type-C cable and a Type-C to Type-A cable.
The SSD is even preloaded with SanDisk SecureAccess® encryption software for Windows or Mac. What this means is that the information in your drive is encrypted and backed up onto a password-protected folder on the drive; so, even if your device gets lost or stolen, access to your files remains safe.
We decided to run the SSD through some tests to see if it lived up to its claims.
First, we popped into our MacBook Pro and ran it through the Blackmagic Disk Speed Test app. We got a read speed of 917.3 MB/s and a write speed of 915.4 MB/s. We also tried transferring a 4GB movie file into it and the entire process took less than 10secs.
Next we tried editing files directly from the drive. Using Adobe Premiere Pro CC, we tested out the time it took to render the files and playback speeds. While there was not much difference with the render speed, the playback speed was significantly faster. This is a great time saver for editors who usually struggle with reviewing their edited footage due to the slow playback speeds.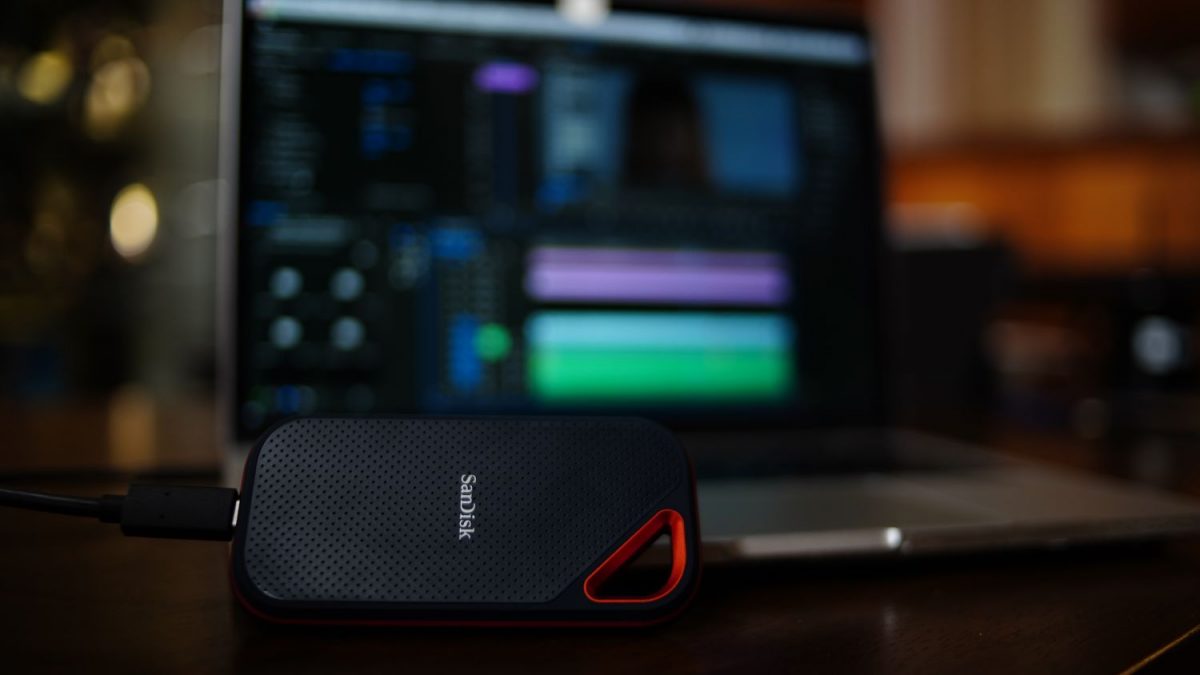 Another notable aspect of the drive was that even though we edited directly from the drive for hours, it did not overheat. This was likely due to the aluminium body which helps to dissipate heat and protect the SSD core.
Below are some compiled specs for SanDisk Extreme PRO Portable SSD:
Capacity
500GB
1TB
2TB
Product number
SDSSDE80-500G-A25
SDSSDE80-1T00-A25
SDSSDE80-2T00-G25
Interface
USB 3.1 Gen 2
Connector
USB-C
Compatibility
Windows 7, 8.1, 10
macOS High Sierra
Dimensions
(L x W x H)
110.2 x 57.34 x 10.22 mm
Max Speed
1050 MB/s
Build
IP55 for water and dust resistance
Software
SanDisk SecureAccess
Warranty
5-Years Limited Warranty
With such a convenient and hardy device, even Simon Raey would be grateful to own one.
GEEK REVIEW SCORE
Summary
Beyond meeting the demands for the increased need of data storage space, there is also the need for smart design. The SanDisk Extreme PRO Portable SSD is the perfect solution for camera junkies as it combines both extra storage while remaining durable and lightweight. 
Aesthetics -

8/10

Build Quality -

9/10

Performance -

8/10

Value -

7.5/10

Geek Satisfaction -

8/10