Chinese New Year is around the corner and what better way to celebrate the festive period with the family than to watch classic Chinese movies, from a time where Asian Cinema meant something.  And no greater actor embodies that more than action superstar Jackie Chan. No wires, no special effects and all action. Here is a list of 5 Jackie Chan films that are currently available on Netflix.
So sit back, grab a tub of popcorn — or pineapple tarts — and get ready to be entertained by Hong Kong's legendary martial arts superstar. (And no, the movies are not in order of how great they were – they are all amazing.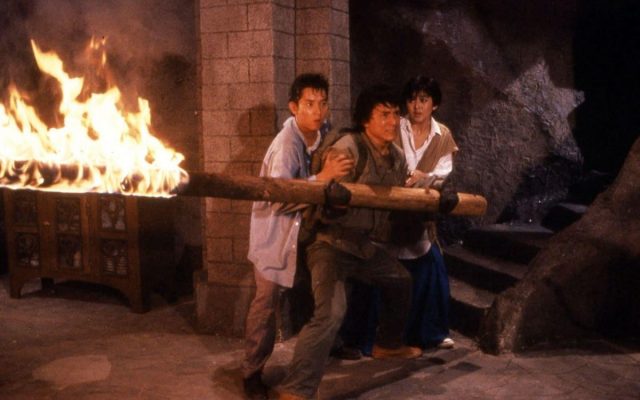 In 1987, Jackie Chan took a break from his usual police thrillers to direct, and star, in this Indiana Jones-style adventure movie. In Armour of God, Chan plays a treasure hunter named Jackie (What an original name, we know), who sets out on a journey to rescue his girlfriend Lorelei (Rosamund Kwan) after she gets kidnapped by a group of Satanic worshippers. Despite having a somewhat silly plot, the film is still filled with the comedy, stunts, and well-choreographed fight scenes that we have come to associate with any Jackie Chan film.

You know what will make a Jackie Chan film even better? Adding in veteran stars Sammo Hung and Yuen Biao. Considered by many to be Chan's best film, Project A has Chan playing a coast guard officer who has to defend Hong Kong's borders from a series of smugglers and pirates. Expect to see lots of amazing fight scenes from not just Chan, but Hung and Yuen as well.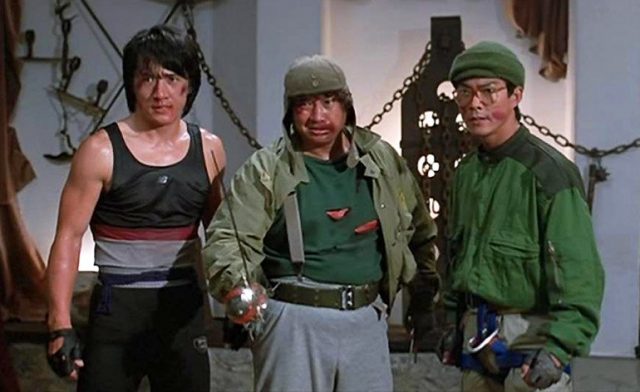 Hot off their success from Project A, the martial arts-comedy trio comprised of Chan, Hung, and Yuen are back for another adventure, this time in Spain. Thomas (Chan) and David (Yuen) run a Chinese lunch wagon in the streets of Barcelona, while Hung stars as the bumbling private detective Moby. The three of them end up banding together to protect the beautiful pickpocket Slyvia (Lola Forner), who turns out to be the heir to a sizeable inheritance. Watch out for the small cameos.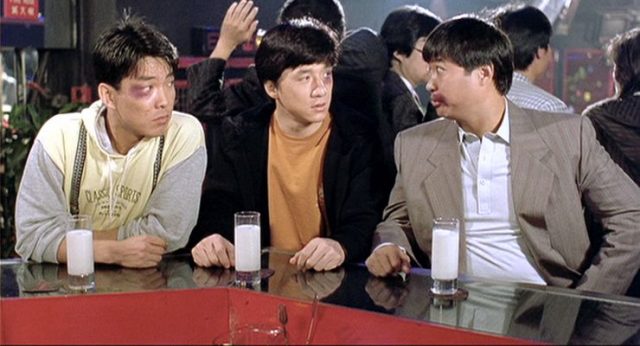 This is the last film that the Three Brothers (Chan, Hung, and Yuen) starred in together. In the film, Chan stars as Jackie Lung, a lawyer for a chemical factory who enlists the help of Wong (Hung) and Tung (Yuen) in order to help the chemical factory settle a case lodged against them by a fishery out of court. Dragons Forever also starred Yuen Wah as the villain, and was nominated for Best Action Choreography in the 1989 Hong Kong Film Awards.
This was the film that helped Chan break through to an international audience after scoring a screening at the New York Film Festival in 1986. It also won Best Film and Best Action Choreography at the 1986 Hong Kong Film Awards. Police Story stars Chan as Kevin, a good and honest cop, who gets framed by a drug lord for the murder of a fellow cop. Cue Kevin having to run and fight his way out of this mess.
---

Drop a Facebook comment below!