Processing capabilities improve every year and those improvements have slowly made their way with portable devices, offering power alongside smaller CPUs, and now, it's possible to have a slim and portable laptop that's also a powerful machine, without compromising on either portability or processing power. In fact, the 12th Gen Intel Core mobile processors are much faster and more responsive than their predecessors.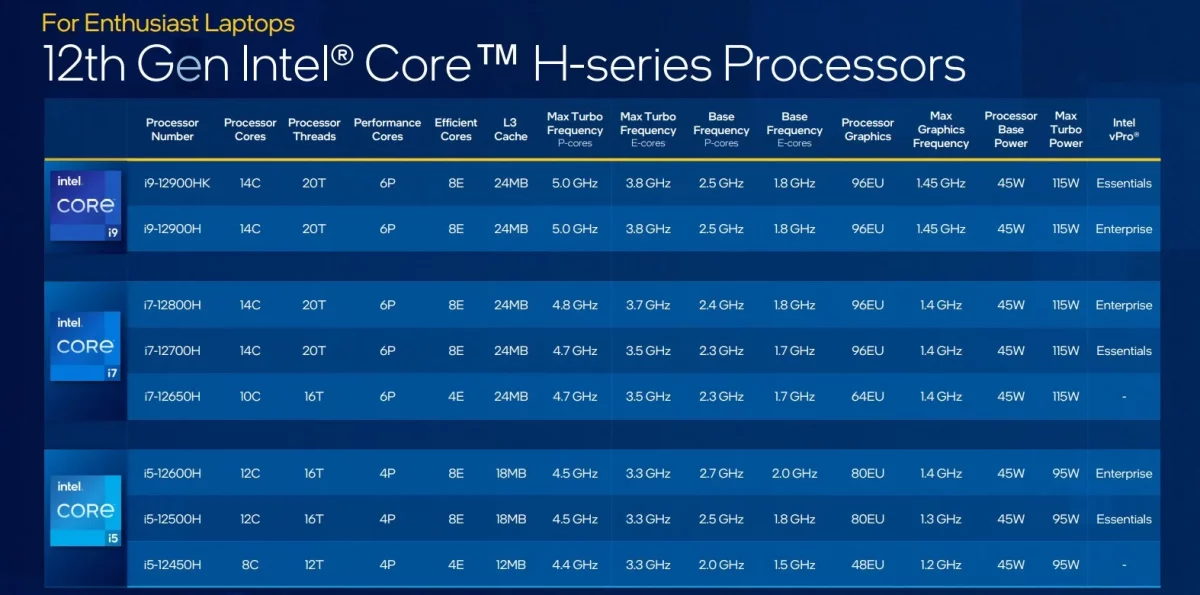 These new processors include the 45W H-series, 28W P-series, and 15W U-series. The H-series is designed for gaming laptops and creator workstations that use demanding software. The P-series is meant for thin and lightweight laptops that boast portability while offering more power than the U-series processors. Finally, the U-series is designed for forward-thinking designs like the nascent foldable laptops.
The new generation of processors comes with the latest platform technologies – DDR5 memory support, Thunderbolt 4 connectivity, and Intel WiFi 6E. This is enabled by the new performance hybrid architecture, which uses a blend of performance cores and efficient cores to get the best of both worlds.
While the mobile processors can't be purchased on their own, the 12th Gen Intel Core processors will be appearing in laptops such as the ASUS Zenbook 17 Fold OLED, AORUS Series gaming laptops, MSI gaming laptops, and more.