Looking to get something nice for your special someone this Valentine's day, but short on ideas? Instead of the usual chocolate or flowers, why not get them something delightfully geeky to express your affection. Whether they are into tv shows and movies, video games, technology, or books, we have gifts here for tons of interests (and budgets!).
---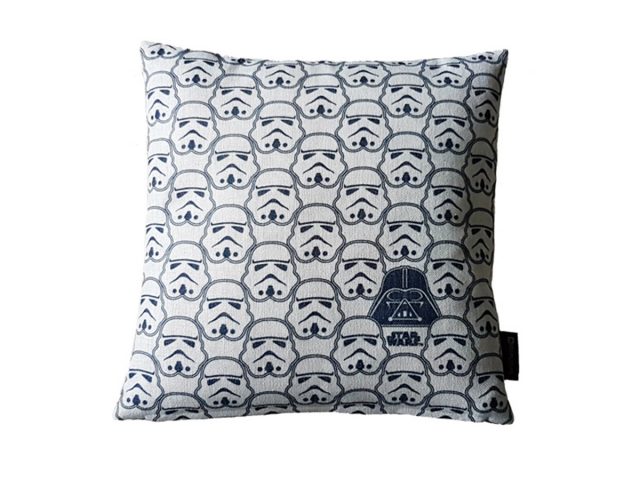 Spruce up the couch and declare your loyalty to the First Order with this eye-catching Stormtrooper cushion cover. Your valentine can hug their new comfy cushion as the two of you binge-watch all the Star Wars movies. Again.
Retails at SG$29.90.
---
Hair curling can be such a pain. It takes so long, you gotta be careful not to burn your fingers, and sometimes, nothing works out and your hair gets just frizzy. This Auto Curler would be a dream come true for your girlfriend, enabling her to achieve picture-perfect curls in no time, and drastically cutting down the time needed to get ready for a date.
Retails at SG$199.00.
---
As for him, spoil him this Valentine's day with a smooth, close shave. The Aquatec seal gives you the option of shaving both wet and dry, and it comes with a SmartClean function that helps you keep your shaver clean. This power-efficient device equipped with contour detect technology will help your boyfriend start his morning right with a refreshing shave.
Retails at SG$449.00.
---
Ever wanted to try Mrs. Weasley's signature Molly's meat pies, or pumpkin pasties from the Hogwarts Express trolley? Unfortunately, they won't appear with a quick swish and flick of your wand. Get cooking together using these recipes inspired by food and drinks featured in Harry Potter, and enjoy a magical and whimsical dinner.
Retails at US$15.29.
---
The Nintendo Switch has become the ultimate multiplayer gaming console that can be played both at home and on-the-go. With games such as Super Mario Odyssey, Mario Kart 8 Deluxe, and Legend of Zelda: Breath of the Wild, you and your valentine will never get bored and are guaranteed to have hours of fun.
Retails at US$299.00.
---
She's your Khaleesi, he's your Khal. And the two of you will cross the Narrow sea to lay claim to your great kingdom. Well, maybe not, but these gorgeous couple hand-etched wine glasses are perfect for that glass of wine (or two) after dinner.
Retails at US$39.99.
---
It's time to jump up in the air! Jump without a care! Is the Mario Odyssey theme stuck in your head too? Fill your partner's room with a cheery glow through this Mario lamp, and they will surely think of you every time they turn off the lights to go to sleep.
Retails at US$39.99.
---
Lift the roof with you date by these powerful speakers by Sony. It contains Extra Bass resulting in enhanced low-end tones, a sleek, waterproof design that comes in three colours, and a long-lasting 16 hour battery life.
Retails at SG$329.00.
---
Nothing says romance quite like… catching them all? Help your valentine show off their Pokemon prowess and relive their childhood with these vibrant gym badges, which would look great on any backpack, lapel, or even as a display item.
Retails at US$18.88.
---
No, it is not bigger on the inside. But it does hold a lot of liquid though! Keep your aspiring time-traveller topped off with a massive mug of coffee or tea as you wait out the time before you can whirl through time and space again in the next season of Doctor Who. It can even be your container for the classic combo, fish fingers and custard.
Retails at US$19.99.
---
Hopefully this helps you find the perfect gift in time for the big day to shower your Valentine with love. Happy Valentine's Day!
---

Drop a Facebook comment below!