If you are like us and stuck at home, then you will definitely be looking for ways to spend the time and not be bored out of your minds. There are a number of ways one can do so, from binging TV shows to playing games, but if you prefer to step away from the numerous digital entertainment available, there are a large number of books you can sink your teeth into.
With how many books there are on the Web (legal ones mind you), it can be difficult to find a book that you might actually like. Which is where we come in with our handy list of geeky books to read. From Harry Potter to Star Wars, there is a little something here from readers from all walks of geekdom life.
Also, if you're looking for a manga to read instead, we do have a guide for that as well. 
---
Get to know more about the light and dark side with this Star Wars Deluxe Box Set which comes with The Jedi Path, a manual which teaches you all you need to know about Jedi Order – from lightsaber combat to master of the Force. You will also get the Book of Sith which is a collection of five stories from legendary Sith lords to give you a better glimpse into the madness of the dark side.
---
A direct tie-in to Disney's Galaxy Edge theme park, the comic is set in the planet of Batuu. Which happens to be where the real-life Galaxy's Edge is set. From the cover, it is clear that many references to the theme park will be made, such as Han Solo's Millennium Falcon. The comic centres around a new character recently introduced with the opening of Galaxy's Edge, Dok-Ondar, and his adventures within Black Spire Outpost on Batuu.
---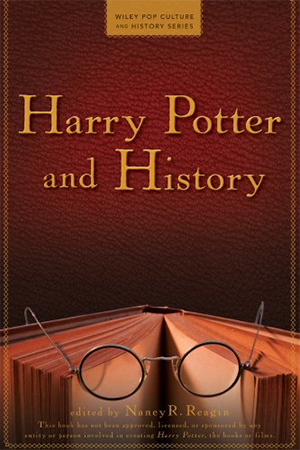 Delving away from the land of fiction, we fly over to the wondrous world of Harry Potter with Harry Potter and History to learn more about well… the history behind the on-goings in the Harry Potter universe. From familiar magical ingredients such as bezoars and mandrakes to the history of British boarding schools, this will be a fun book for anyone looking to learn more about the real-world inspiration behind one of the most beloved books on wizardry.
---
Massively popular ever since its release, spawning multiple memes and amazing pixel fashion, you can now help enhance your Animal Crossing: New Horizons experience with its official companion guide which will guide you through every step you will need to build your perfect island.
---
This one is for every Trekkie out there. Now you can learn more about the Galaxy-class U.S.S Enterprise NCC-1701-D with this handbook which features key illustrations of iconic locations on the ship. Including the bridge, main engineering and sickbay, equipment and auxiliary vehicles. It also includes an explanation of the science and technology behind each location.
---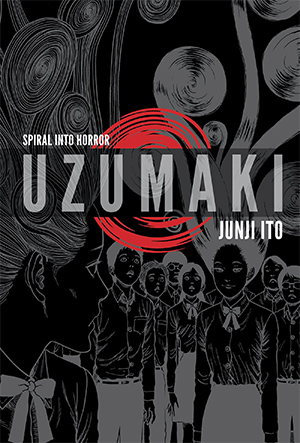 From the pen of horror manga expert Junji Ito (Tomie, The Enigma of Amigara Falls) comes Uzumaki, a tale all about spirals. We follow Shuichi Saito as he watches his small fogbound town of Kurozu-cho slowly spiral (cough) into madness as the hypnotic shape takes over the town. From seashells to whirlpools in water, no one can escape from the spirals.
---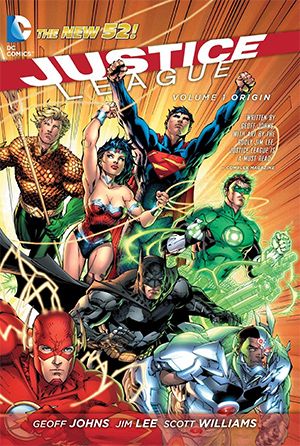 Everyone who is into comics, cartoons and superheroes will be more than familiar with the Justice League, also known as the most powerful team of heroes ever formed (sorry Avengers) and now fans can read Justice League Vol. 1 Origin (The New 52) which reimagines the iconic superhero team in the 21st century. Get to see familiar faces such as Batman, Aquaman, Super Man, Wonder Woman, Cyborg, and The Flash in an all-new origin story by author Geoff Johns and artist Jim Lee.
---
Before Stephen King's Doctor Sleep, there was The Shining. Which introduced readers to the tragic Torrance family and the sinister Overlook Hotel. Family patriarch Jack Torrance is looking for a perfect chance to start fresh and what better way is there than to work on his writing in an idyllic hotel far from city life. Only things aren't as they seem in the Overlook Hotel and the only one to notice is young Danny Torrance, a five-year-old gifted with what's called "the Shining".
Dune was recently announced to be receiving a live-action film adaptation and if you wish to dive into the world of Dune before the film releases then this novel is for you. Dune tells the story of Paul Atreides, the heir to a noble family in charge of ruling an inhospitable world where the only thing of value is a drug widely coveted by many. Following the betrayal and destruction of his family, Paul finds himself embarking on a journey towards a destiny greater than he ever imagined.
---
The Sandman, often lauded as one of Neil Gaiman's finest pieces of work, tells the story of Morpheus, Lord of the Dreaming – a landscape housing the dreams of any and everyone that has ever existed. After escaping from an embarrassing captivity at the hands of a mere mortal, Morpheus finds himself at a crossroad and forced to go through changes to both himself and his realm. The omnibus might be pricey but it comes with over 1,000 pages, as you will be receiving the first 37 issues from this series.
---
There you have it, a quick list of 10 geeky books to get you started. There are certainly more that we didn't list but we hope this list will be enough of a springboard for you to navigate around Amazon's extensive collection of books to read.
---

Drop a Facebook comment below!