Zenless Zone Zero is an upcoming urban fantasy action role-playing game by Genshin Impact developers, miHoYo (or HoYoverse as they are now known outside China). It revealed a new combat trailer at this year's Summer Game Fest.
Zenless Zone Zero takes place in the futuristic metropolis of New Eridu. Hollows have appeared across the world, spherical dimensions that swallow everything they touch. From within, mutant creatures known as Ethereals enter the human world and have destroyed most of the world. New Eridu has survived by learning how to extract Ethereal's technology and resources.
In Zenless, you play as one of the Proxies, guides for hire who help others explore the Hollows. You will recruit new members into your squad as you discover new factions and uncover a conspiracy brewing in the shadows of the last metropolis on earth.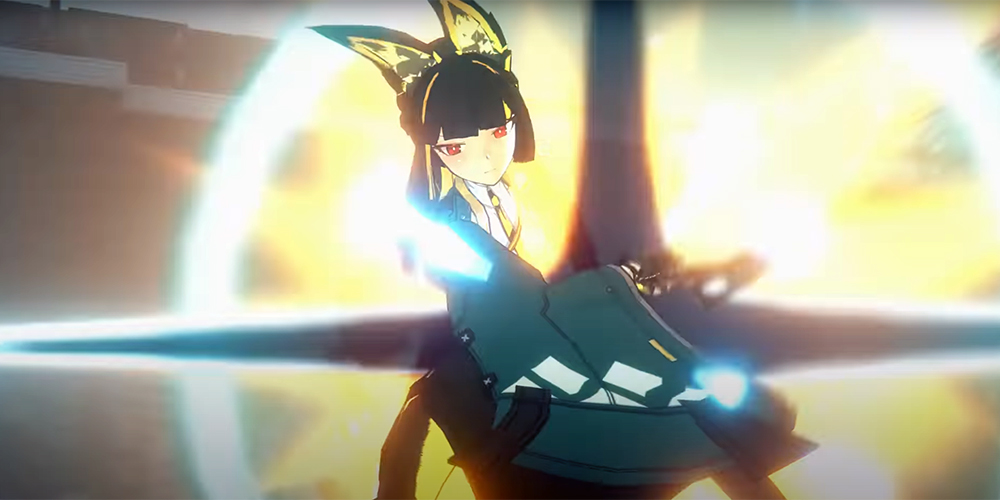 Like Genshin Impact, the eventual game is expected to feature many collectible playable characters. The first revealed faction is Gentle House, also known as Cunning Hares. This group seems to conform to the usual anime character tropes — the quiet and serious Anby Demara, the ditsy but gregarious Nicole Demara, the happy-go-lucky Billy Kid, and a yet-to-be-named spunky chibi.
Other unnamed characters and factions are also shown in the trailer, including a katana-wielding animal-eared lady and a fox-man with jet packs on his legs.
There's also a longer, and better, reveal trailer (below) that you should check out that provides a better sense of New Eridu and Zenless Zone Zero.
The release date for Zenless Zone Zero has not been announced yet, but you can sign up for its Tuning Test, for a chance to be part of an upcoming beta test. Based on the sign-up survey questions, the game is likely currently being developed for the PC and iOS. But if it follows the Genshin Impact success formula, the game may also eventually release on consoles and Android phones as well.