With all the theories surrounding Dark Rey, it was only a matter of time before she got her very own merch and indeed, the grim-looking hooded Rey pretty quickly got her own Funko Pop figurine and we expect there will be more to come. Of course, one of the coolest part about Dark Rey's reveal, aside from all the theories that followed, was undeniably her dual-bladed red lightsaber which she swung open with all too much swagger, and the internet was all for that.
After watching The Rise of Skywalker's D23 trailer featuring Dark Rey, we're sure many would have wanted their own dual-bladed lightsaber to swing around. Thanks to the folks at EFX, now you can!
EFX will be release a Limited Edition prop replica of Dark Rey's lightsaber, complete with a hinge mechanism so that you can swing it just like how Dark Rey did in the trailer.
According to EFX, the replica is made based on a detailed study of the actual prop, as well as reference materials supplied by Lucasfilm themselves, so this is probably as close as to the actual lightsaber that we are going to get.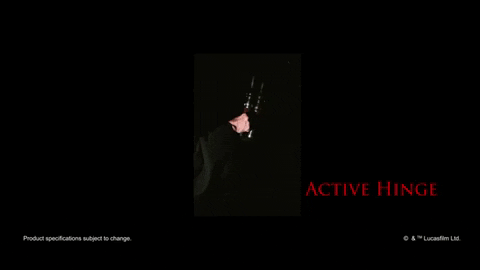 Of course, there will not be any red lasers coming out of the prop replica and EFX has mentioned that their lightsaber is meant as a collectible for display and not a toy for children. Though with a US$1,599 price tag, we don't think you'll be swinging this around too much lest it accidentally breaks.
Those who wish to pre-order the lightsaber can do so on EFX's website.
---

Drop a Facebook comment below!