https://youtu.be/t5U2xyHScNA
Ric Flair. WWE Hall of Famer, global pop culture icon, and 16-time WWE World Champion. An impressive track record as such is undoubtedly worth honouring, and 2K Games' upcoming installment to the WWE video game franchise is doing just that.
Announced as part of WWE 2K19, the Wooooo! Edition pays homage to the famed individual by packing in a rich bundle of extra content, including exclusive in-game characters, and physical bonuses.
With a limited number of 30,000 copies available worldwide, owners of the title will be entitled to the following:
Copy of WWE 2K19 Deluxe Edition, which includes:

Access to WWE 2K19 Season Pass digital content
Exclusive playable, '80s-inspired WWE Hall of Famers – "Rowdy" Roddy Piper, Dusty Rhodes, and Ricky "The Dragon" Steamboat
Exclusive playable characters: "Macho Man" Randy Savage (WrestleMania VIII) and Undertaker (2002)
Exclusive Starrcade 1983 playable arena
Exclusive in-game attire: Ric Flair (WrestleMania 24 robe) and Charlotte Flair (WrestleMania 32 robe)
Access to WWE 2K19 pre-order bonus digital content – playable Rey Mysterio "Royal Rumble 2018" character + playable Ronda Rousey "WrestleMania 34/'Rowdy' Roddy Piper-inspired character
WWE SuperCard limited-edition cards featuring WWE 2K19 cover Superstar AJ Styles and an AJ-themed WWE 2K19 cardback

Exclusive premium packaging
Exclusive and individually-numbered WWE Hall of Fame replica ring
Exclusive "Nature Boy"-inspired Funko Pop! figurine
A limited-edition commemorative plaque featuring a fabric piece from Ric's iconic pink or purple robe
WWE SuperCard limited-edition cards featuring Ric and Charlotte Flair, as well as a Ric-themed WWE 2K19 cardback
The "Nature Boy", naturally (hah), is pumped for his addition to the existing character roster, enthusing:
For all of my fans around the world, it's exciting and humbling to see my career immortalised through the power of video games. This is going to be one stylin', profilin', limousine riding, jet flying, kiss-stealing, wheelin' 'n' dealin' son of a collector's edition, and you don't want to miss out. Wooooo!
Tagged with a price tag of S$179 for the PS4 and Xbox One family of devices, it's indeed a…uh, "stylin', profilin', limousine riding' – yeah, you get it – son of a collector's edition. WWE 2K19 is slated for release on October 9, 2018, but enthusiasts who purchase either the Woooo! Edition or Deluxe Edition – also available on PC – will receive early access on October 5, and get their hands on the game four days before everyone else.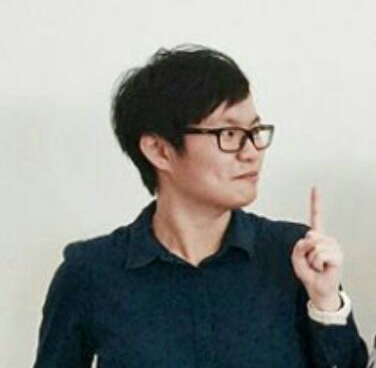 Si Jia is a casual geek at heart – or as casual as someone with Sephiroth's theme on her Spotify playlist can get. A fan of movies, games, and Japanese culture, Si Jia's greatest weakness is the Steam Summer Sale. Or any Steam sale, really.
---

Drop a Facebook comment below!