Following up from 2021's Magic: The Gathering promotional card drop, 2022's Chaos Wrap card is a slight departure from the previous years.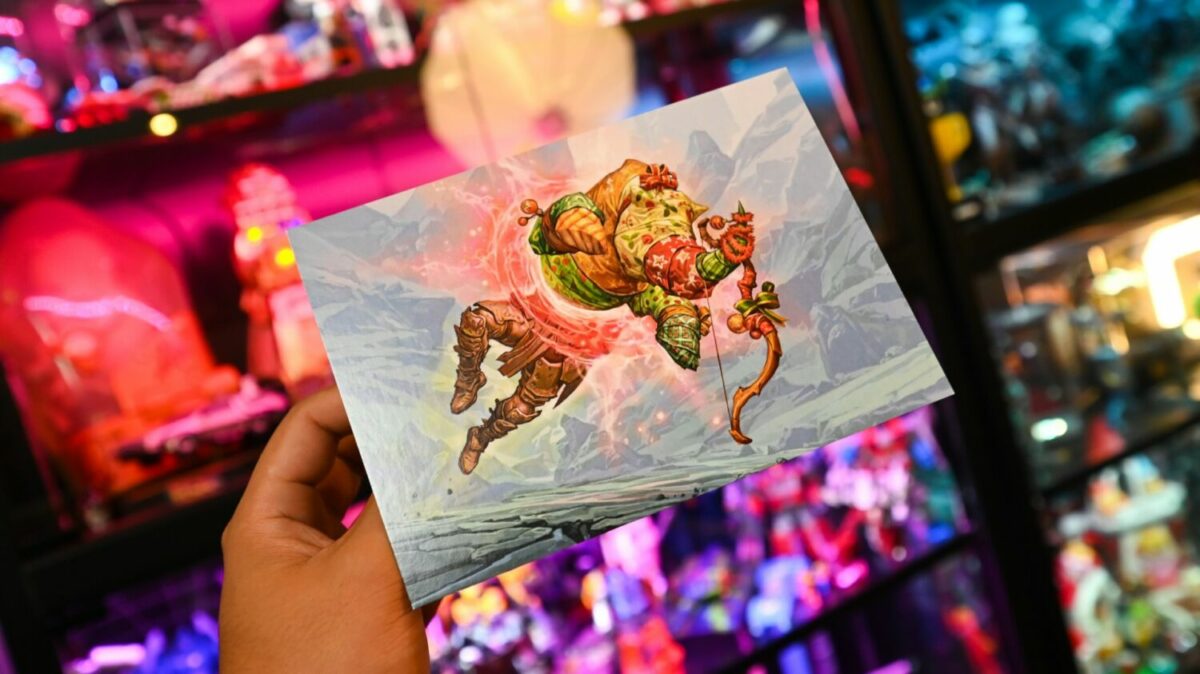 A play on the existing Chaos Warp card, Chaos Wrap depicts a humanoid figure entering a portal and exiting as a wrapped rhinoceros.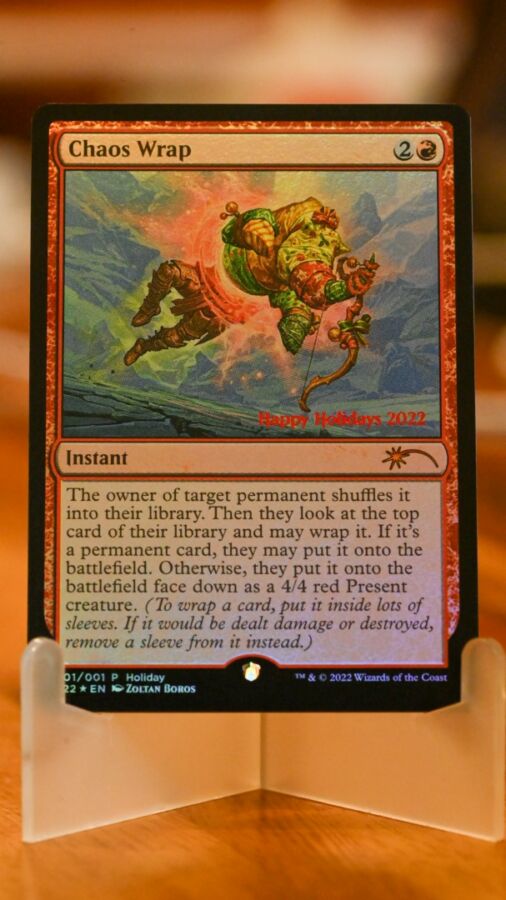 But unlike other previous years, the card is no longer silver-bordered but instead looks like a regular Magic: The Gathering card with one exception.
While the previous Magic: The Gathering Christmas cards came with a holographic oval sticker, Chaos Wrap now features an acorn sticker which was last seen in 2022's Unfinity set release.
Thanks, Wizards for sending this over, check out more of the drop below –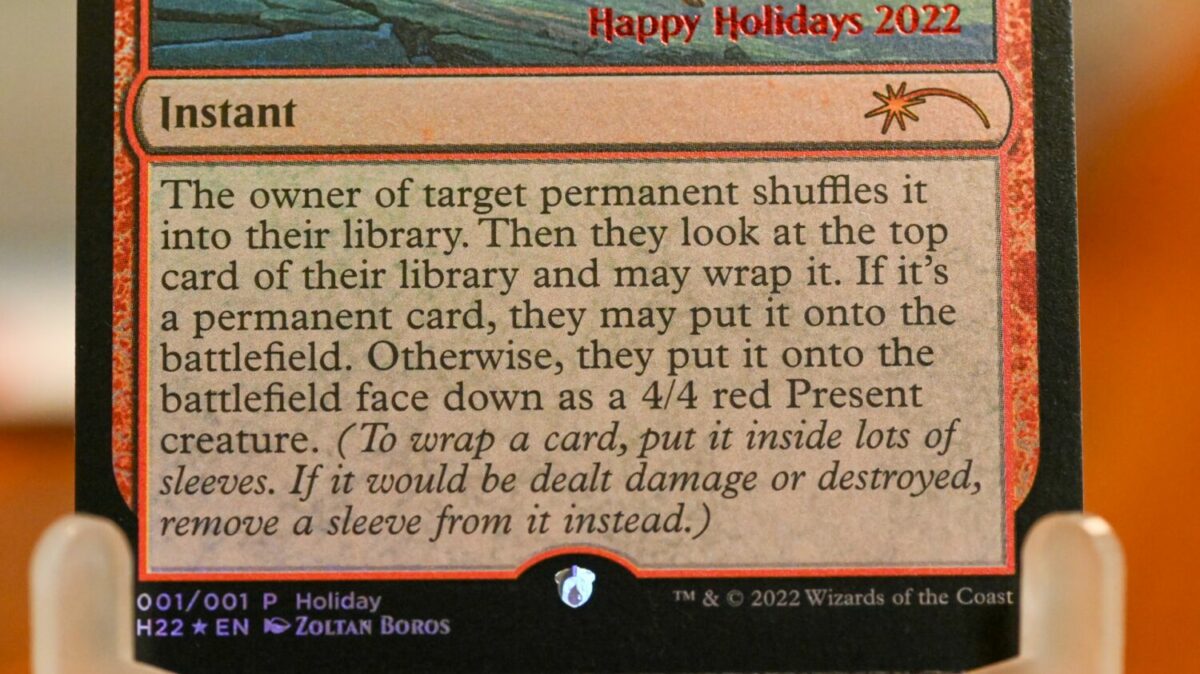 As we head into 2023, prepare yourself for the next Magic The Gathering expansion – Phyrexia — All Will Be One featuring Junji Ito via Amazon.
Gerald currently straddles between his love of video games and board gaming. There's nothing that interests him more than trying out the newest and fanciest gadget in town as well. He dreams of publishing a board game sometime in the future!