---
It was supposed to be a new smartphone that the world had never seen, but 11 years after Apple's iPhone made its mark in the tech world, few can dispute the fact that it also revolutionised the photography world like no other.
Even when Nokia ruled the mobile space, the Finnish company didn't take too much care in emphasizing the prowess of its phones. But that all changed with the 2MP camera on the iPhone 2007. While the phone was a revelation in its own right, the camera was a stand out performer that became a key feature that other smartphone makers were held up against. Heck, it even birthed the phrase iPhoneography, which is the art of photography using an iPhone.
In the last decade, no other smartphone has had as many apps and accessories produced just for it. Even if you're familiar with the award-winning, Google-owned Snapseed photo-editing application, you might not know that it started in 2011 as an iPad and iPhone app, granting the every user access to powerful photo editing tools that used to cost hundreds, and needed a manual to get the basics down.
Accessory maker Olloclip now has about a dozen clip-on lenses for the iPhone, granting the phone and user greater capabilities, and while there are clip-lenses for some other smartphone models, the range by Olloclip, which includes super wide,ultra wide, macro and telephoto, is still the most comprehensive.
Professional videographers can even consider getting an iPhone rig for their device, which can add microphones, lights, spare batteries, motion tracking and stabalisation features to their phone. The fact that the iPhone is the only series of device that has a secondary market dedicated to it speaks volumes of its impact in the community.
Here are some photos taken by professional photographers on their iPhone.
---
Aik Beng is a seasoned street photographer who began shooting photos in 2008, after getting an iPhone 3G. His vivid and gritty images of moments and people in Singapore and various cities across the world have garnered him attention both at home and abroad, and his photos have been exhibited and published internationally.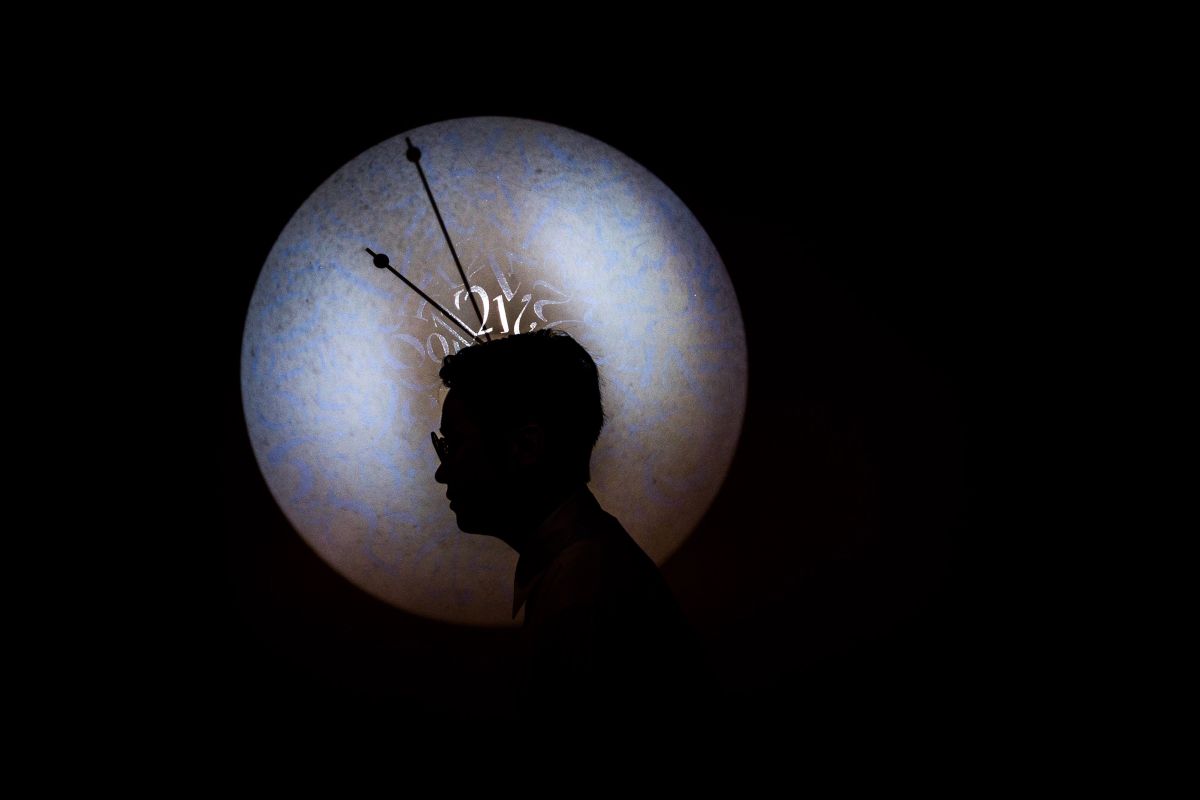 What are some of your favorite places to shoot around the world and why?
Come nightfall, and the city lights sparkle, Bangkok is one of my favorite cities to photograph. What I love about the city is the gritty feel of life, where high rise skyscrapers shining in the sunlight contrast with a vibrant, at times shadowy, the atmosphere in the back alleys, or Sois. Using iPhone X's dual OIS and HDR in low light produces clean, crisp images with minimal noise, and it doesn't resort to overexposing light sources. I prefer to use the Lightroom CC app to further post-process the images.
What are some of your favorite iPhone photography gear and apps you can't live without, and why?

At the moment I'm just really enjoying shooting on iPhone with no accessories however I have been eyeing the Moment's lenses. I do love to edit my photos on iPad Pro using Lightroom, especially since Apple Pencil makes it so easy to make precise edits.
---
Ashish Parmar, Bangalore, India
Ashish is an Indian photographer who typically shoots in a variety of settings including: weddings, music festivals and wildlife.
Share a Portrait mode portrait that you've taken of someone this year, along with what that person means to you?
I made this image of my best friend's wife, Pashmeena. She is like a sister to me. We were at a friend's wedding and during the send off (biadayi), I captured Pashmeena with a faraway look in her eyes. She later confessed that its reminded her of her wedding and her bidaayi. This was shot on Portrait mode using the stage light option.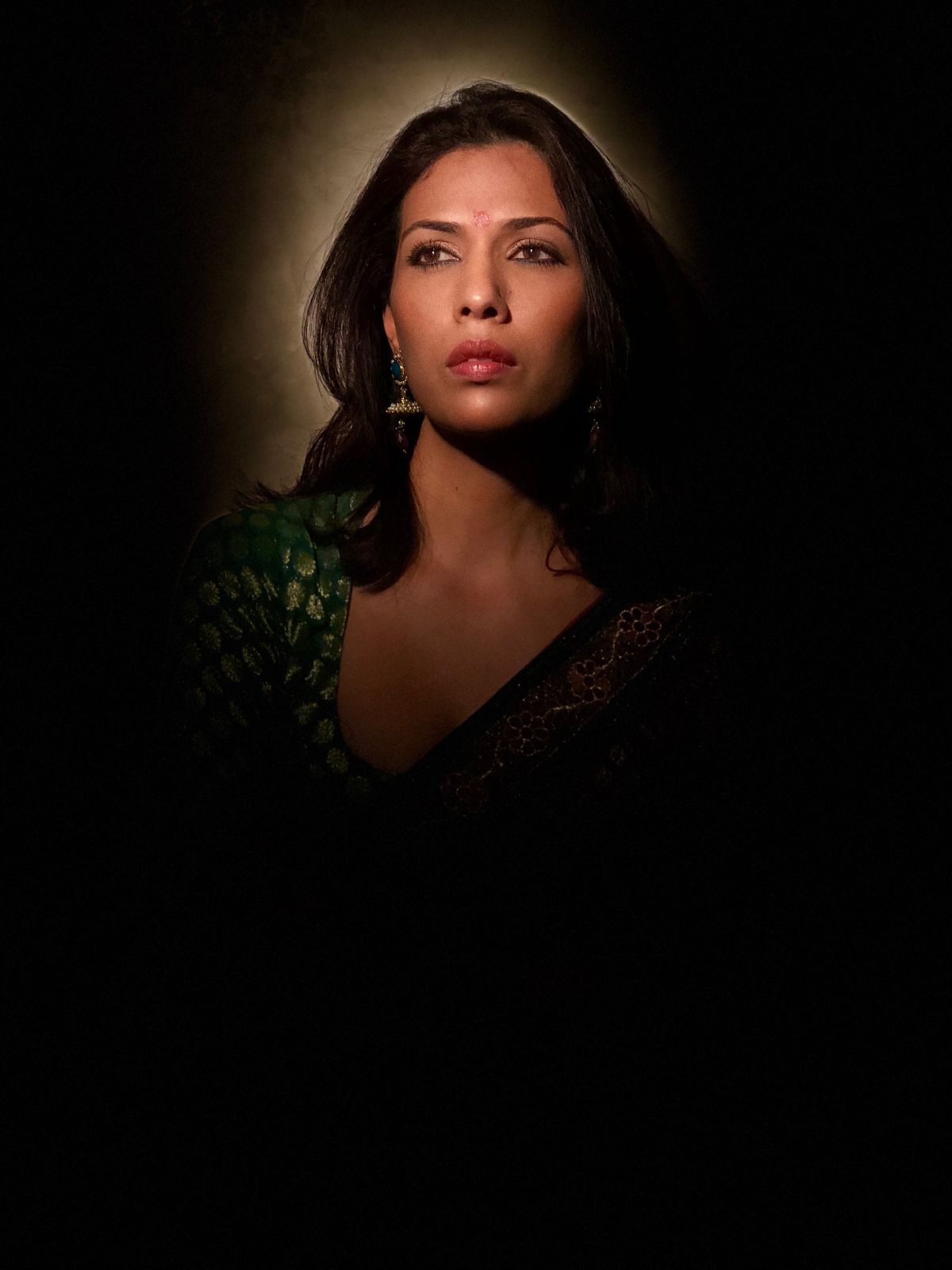 What is the most inspiring photo you've taken on iPhone this year, and why?
This image was made at SEA Aquarium, Sentosa. I was inspired to take this picture because of the low light capabilities on my iPhone X. The result I got was on par with what I had expected. I really love the detailing, colors and dynamic range that the phone brings out.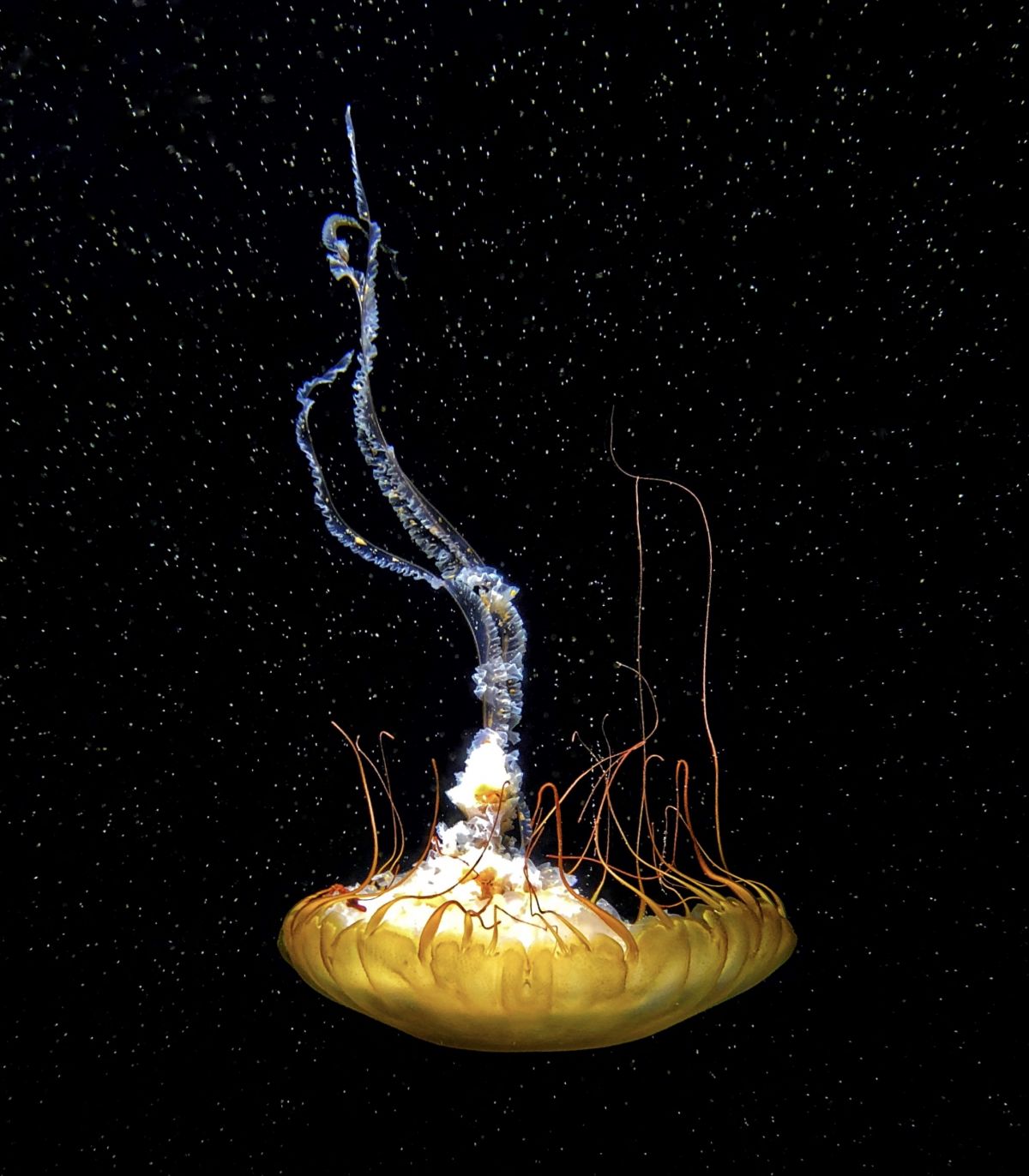 What are some of your favorite places to shoot around the world and why?
My favorite place to shoot is Masai Mara, Kenya. This is because I get to shoot and experiment with my phone a lot. From subjects that vary from expansive landscapes and animal habitats to the Masai tribe portraits. The gorgeous sunrises and sunsets make for excellent landscape pictures. It is also one of the best places in the world to sight and photograph wildlife and I love to capture some spectacular moments like The Great Migration and the super photogenic Masai tribes for human portraits.
What are some of your favorite iPhone photography gear and apps you can't live without, and why?
I shoot pictures on my iPhone X and edit on my an iPad Pro so I can get a closer look on a bigger screen and use the pencil, Affinity Pro and Photoshop. That gives me total freedom to edit images. The pencil gives me the tactile control that a mouse does not. I also carry a small kit that includes a couple of wide angle and macro lenses, chamois leather piece to wipe my phone lens and attachments, LED light strips, a torch, gorilla pod, a remote control and of course, my Apple Watch that allows for shooting from a remote location.
---
Ryan Pernofski, NSW South Coast, Australia
Ryan typically uses the iPhone to capture ocean waves and believes the best part about shooting photos on iPhone is that it's accessible and portable.
What is the most inspiring photo you've taken on iPhone this year, and why?
I have a bit of a saying, that 'the ocean is art.' I love taking photos that you can just stare at for a long time. A photo that from corner to corner —like a meticulously composed painting or sculpture— you can study and pause and wonder. Sometimes it seems like the ocean is posing and every droplet is in the right place. Not perfect, but beautiful.

I feel like two of my favorites this year (which I think do the above) are these.
What are some of your favorite places to shoot around the world and why?
Anywhere with beaches/sure though I'm still loving around home (NSW, Australia).
What are some of your favorite iPhone photography gear and apps you can't live without, and why?
I use the iPhone Housing 'AxisGo' by Aquatech which keeps my phone safe and easy to hold in the ocean. I use VSCO to edit my photos. I edit photos the same way I've heard one should use make up. Not to mask your flaws, but to highlight the beauty that's already there.
---
John Bozinov, Wellington, New Zealand & Antartica
John specializes in lifestyle, portrait, adventure and polar expedition photography and has worked with international brands and magazines.
What is the most inspiring photo you've taken on iPhone this year, and why?
This photo was taken in early 2018 when the gentoo penguin chicks were around 2 months old. This is the period when these chicks are left on their own for the very first time while their parents are out feeding at sea. I love this shot because you can feel how timid and shy the chick feels as it's learning to become independent of its parents.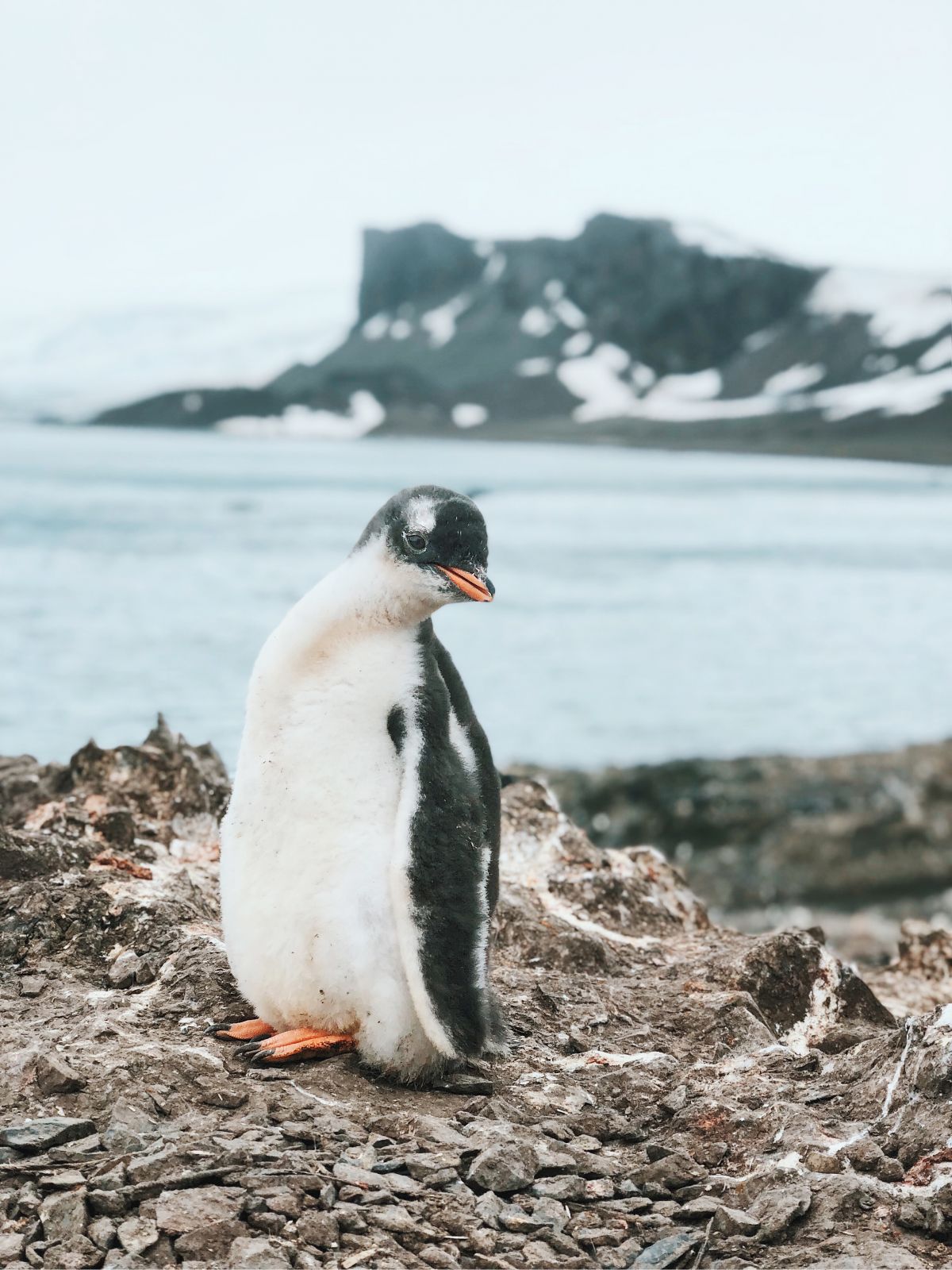 Chinstrap penguins mate with their partner for life and they're often very affection too. This photo captures a moment of courtship between two chinstrap penguins as they strengthen their bond by synchronizing their movements together.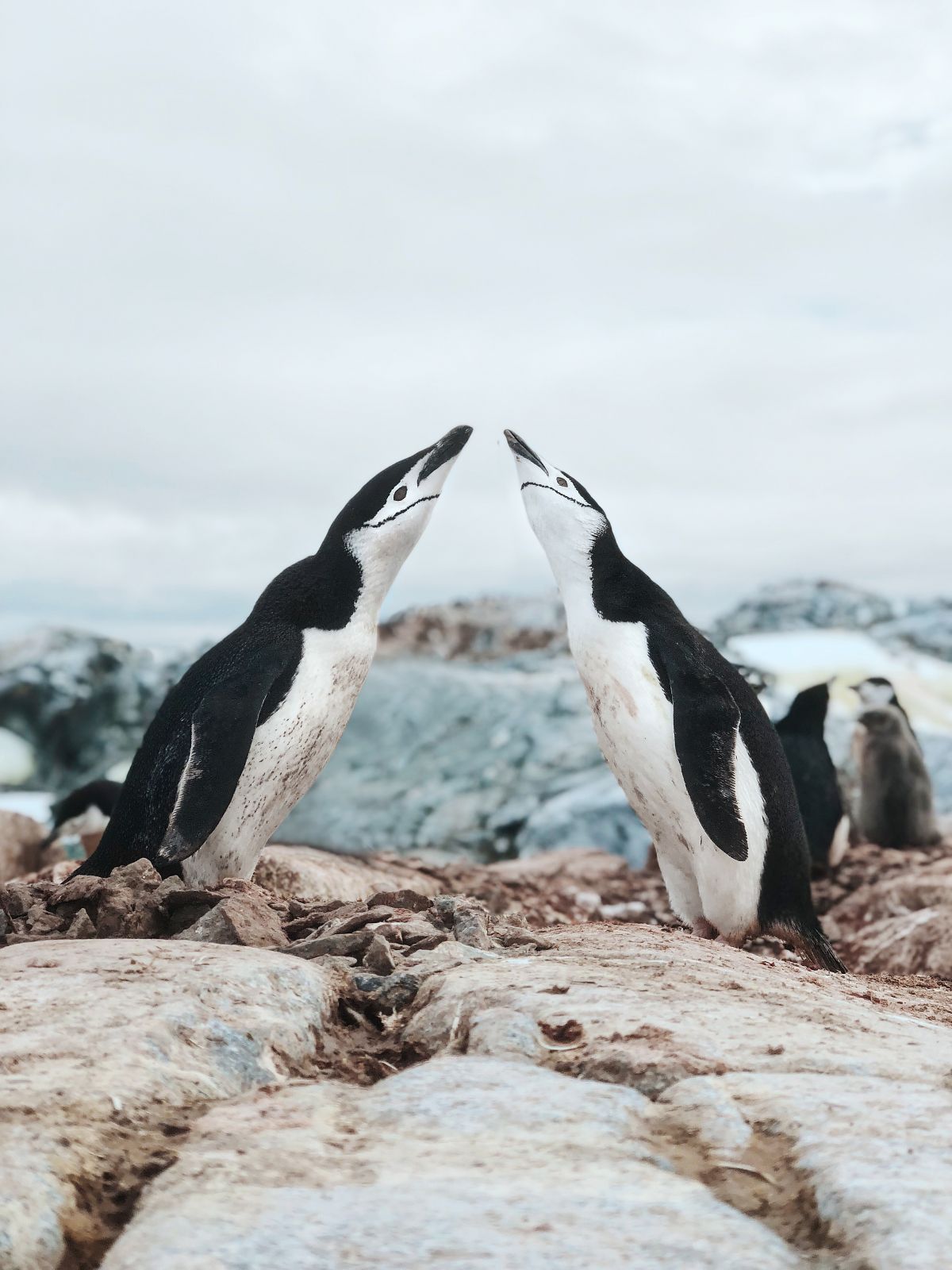 Antarctic fur seal bulls are very proud and territorial animals. This photo was taken in Portal Point on the edge of the Antarctic continent as a fur seal stands defiantly protecting his territory.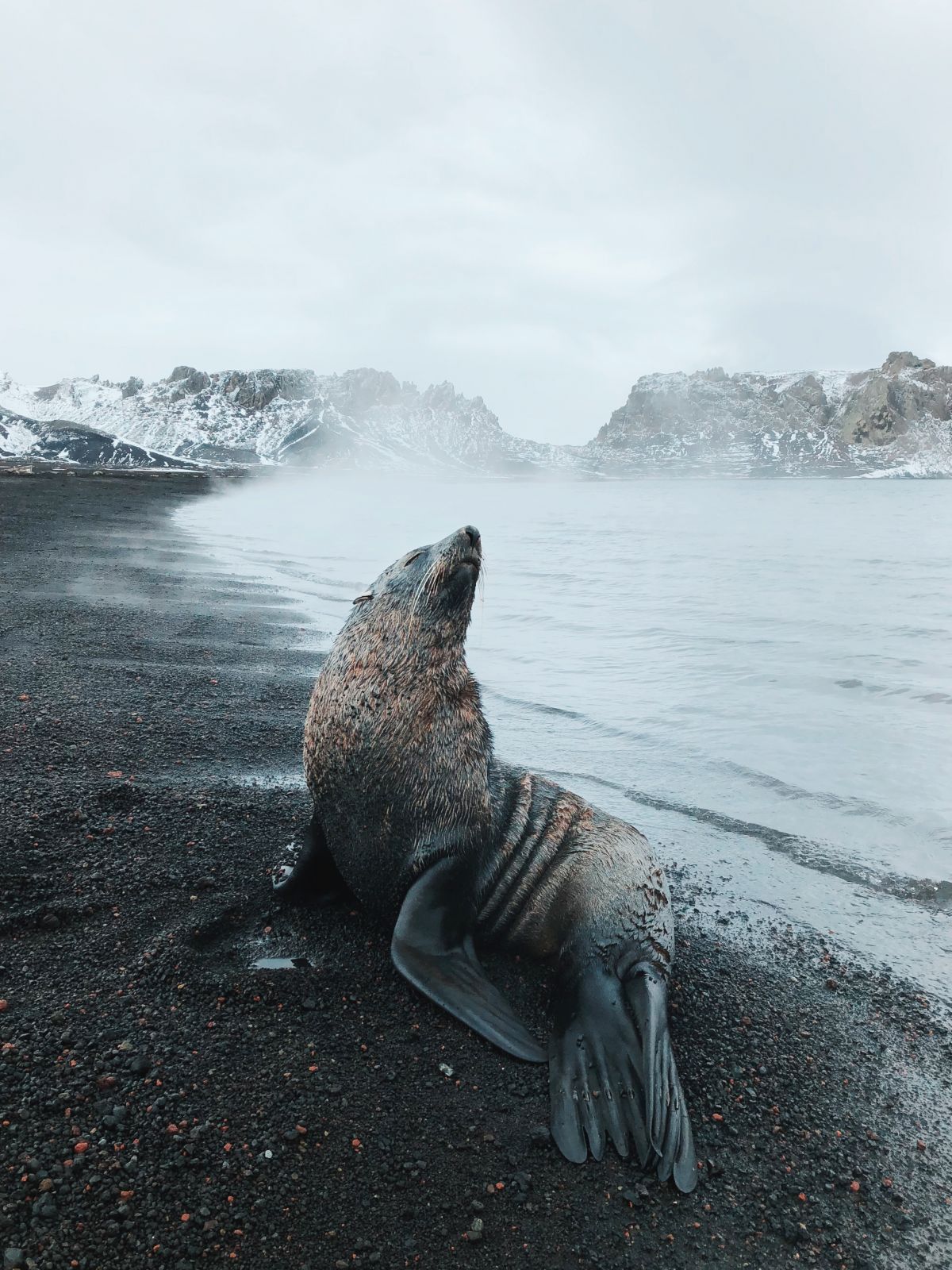 What is the most inspiring photo you've taken on iPhone this year, and why?
I've been shooting with an iPhone in Antarctica every summer for the last 3 years, during that time I've photographed thousands of penguins and seals, but getting a great shot of a whale has always eluded me. When photographing wildlife with an iPhone it's important to get close to your subject, and while I had encountered many whales during my expeditions they were never quite close enough. Earlier this year I was in an area of the Antarctic peninsula called Wilhelmina Bay which is known as a common feeding area for humpbacks, while watching some whales from afar I had one unexpectedly surface no more than a 2 meters away from my zodiac which is how I was able to finally get this shot.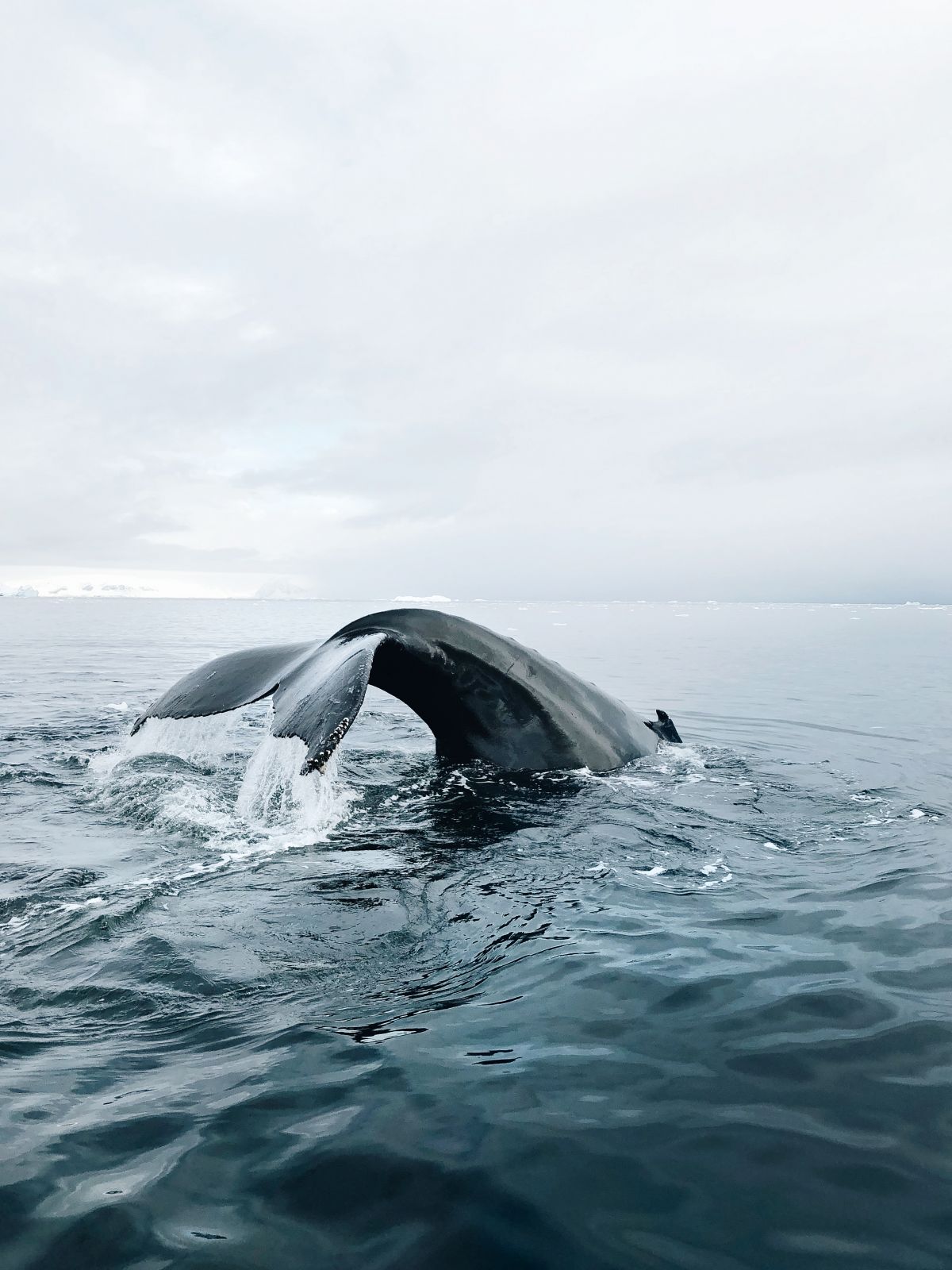 What are some of your favorite places to shoot around the world and why?
My favorite places to shoot with the iPhone are definitely the polar regions, in particular Antarctica as it's the one place I feel the strongest connection with. Antarctica displays incredible strength through its towering glaciers and resilient wildlife, yet at the same time we can see its fragility to the effects of global warming by how quickly these landscapes are changing. For these reasons there's nowhere more interesting for me to shoot with my iPhone.
What are some of your favorite iPhone photography gear and apps you can't live without, and why?
I always make sure I have a Joby GorillaPod in my backpack and also a Moment 18mm wide angle lens on my belt. The GorillaPod is small and lightweight so it's easy for me to carry around and always comes in handy when I want to set up a low angle shot of wildlife. The Moment 18mm wide angle lens is great for capturing grand landscapes and photos of ice. My favorite editing apps are VSCOcam for overall tonal adjustments, while SnapSeed works well for finer and more specific editing of particular parts of a photograph.
---
Apps:
If you're an iPhone user, here are some apps and accessories you might consider getting to up your game.
Enlight– $5.98
Whether you're an aspiring or experienced artist, you'll be blown away by all the creative possibilities packed into this one sophisticated photo editing app: from layers and blending modes, to special effects, brushes, fonts, tonal adjustments, film, black and white and duo presets.
With Photofox photo editor, you'll turn the ideas in your head into brilliant art from your phone, without the price tag of complicated desktop software. Unleash your creativity and start transforming photos into artistic masterpieces.
Portrait by img.ly – Free (With IAP)
With Portrait, you can create amazing, stylized selfies and portraits instantly.
Darkroom – Photo Editor – Free (With IAP)
Save yourself from the multi-app workflow and discover the most well-designed, integrated, and powerful editing app for iOS. We skip fantasy and novelty and focus on what matters for photographers.
TouchRetouch – $2.98
TouchRetouch is an app that offers you all the tools you need to efficiently remove unwanted content from your iPhone photos.
Polarr Photo Editor – Free (With IAP)
It doesn't matter if you're new to photography or a pro, Polarr has it all. Novices will appreciate that Polarr offers advanced auto-enhance tools and sophisticated filters to edit all the details of your photo. Pro photographers will look forward to our layer support, curve tools, local adjustments and so much more.
---
Accessories
One of our favourite tools at Geek Culture, the DJI Osmo 2 is a best in class gimbal that allows users to track subjects, provide smooth motion, and deliver professional and ready to share photos and videos.
Moment's popular snap-on iPhone lenses are now available for iPhone X, including the fisheye 'Superfish' lens to capture the widest possible shot on a phone. Or go up-close with their macro lens, capturing tiny details that your naked eye can't.
Flying shots through scenic landscapes, as your tracking shot zips past tall buildings in a single bound? DJI's Spark is ultra-portable and easy to use drone that weighs than a can drink. Spark is small enough to fit comfortably in the palm of your hand or in a small bag and uses the DJI GO 4 app on your iPhone or iPad to guide its movement.
As mentioned, Olloclip has launched a series of lens clips for a variety of iPhone models. Check out their filmer's kit – A kit that includes 5 essential lenses for mobile filming, live streaming and photography with your with iPhone 7/8 and 7+/8+.
Keep juiced up with the Mophie Powerstation USB-C XXL universal battery, a 19,000mAh charger that can charge your USB-C MacBook Pro, as well as your iPhone and iPad.
---

Drop a Facebook comment below!