"I wish to have no connection with any ship that does not sail fast for I intend to go in harm's way."
Wargaming has announced that World of Warships has gone live as of 17th September. This latest, highly-anticipated installment in Wargaming's free-to-play combat series lets players seize the helm of history's most iconic vessels and take part in giant sea battles.
Choose your class wisely..
In World of Warships, aspiring commanders have four distinct classes of ships at their command, and a myriad of upgrades and strategically designed environments, ensuring the action never ends. Cruisers are incredibly versatile vessels, ready to take on any other ship in the game and pick off scuttled opponents. Destroyers are quick and maneuverable, able to dodge enemy fire and deliver a well-executed torpedo strike. Battleships are heavy-hitting powerhouses, perfect for dealing massive damage. Finally, tactical Aircraft Carriers bring a real-time strategy dynamic, with scout planes to enemy vessels and torpedo bombers dropping their devastating payload.

Nerve-racking multiplayer
PvP and PvE game modes play out across 10 unique maps. PvP combat lets teams of 12v12 take to the seas and clash for supremacy. PvE mode pits players against computer AI in a series of skirmishes to sharpen their wits for PvP and practice their teamwork.
With the game's release, naval enthusiasts who have been busy storming the seas in World of Warships and have achieved a level 9 Service Record will be able to truly put their skills to the test with the first season of Ranked Battles. Experienced commanders can dive in to 7v7 Domination matches against those of equivalent skill.
It's all about the customization
World of Warships' deep customization system lets players discover and shape their playstyle with Commanders, as well as dozens of Modernizations and Skills. Consumables like vessel camouflage and Signal Flags add another tactical element to gameplay, where captains can tailor various boosts to get ahead of the fleet.
Launch Event Hands-on
Geek Culture was lucky enough to attend the launch that was held in the wonderful city of Sydney. The event was held within the National Maritime Museum and on board an actual warship! After a short speech from members of the Wargaming team on the deck, we were moved to the event area where we could get some hands-on time with the game.
After sitting down it's immediately clear that World of Warships is aimed towards competitive players. The menu is full of customization options, ship loadouts, different ship classes and of course the progression system. A little daunting to see as you first load up the game. Battles start off slow before the player finds themselves quickly surrounded by other warships. Once the battles start…all hell breaks loose. Destroying your enemies ships while being shot at or desperately trying to avoid oncoming torpedoes gives a thrilling sense of threat which is increased twofold by the incredible sound design. Every hull creak, booming gunfire or torpedo hit sends shudders down your spine.
World of Warships features four classes of ships at the moment. Destroyers, Battleships, Cruisers, and Aircraft Carriers. Each class of ship contains different properties for how they perform in battle. Click on the links to find out the full details of the individual classes.
Battles in World of Warships work on the basis of realism. Each ship has weak points and weaponry of the opposing ships can be crippled. The battles as mentioned before are chaotic but there is a level of strategy and tactics to use. It's a team based game so players should stick together and communicate all the time in order get that victory.
If and when your ship is destroyed you can continue to spectate the match you were playing or head back to port and grab another ship and steam back into battle.
There is so much to World of Warships that it's difficult to explain all the intricacies that the game has to offer. For a full in depth look at such things as Captaincy, Camouflage, Consumables and other game mechanics, check out Wargaming's wiki page.
Overall, we were very impressed with what we saw. World of Warships is a much slower and more tactical game than World of Tanks but that is fine. Naval combat is much different to land based combat and thus offers interesting mechanics and gameplay. The game can only get bigger and better as Wargaming continues to tweak things here and there over time. World of Warships is definitely worth your time.
Did we mention the Geeky Loot?
While we were at the event we picked up some pretty awesome loot. A genuine loot box! Inside was a beautiful looking thumb drive, a water bottle shaped like a telescope, a snazzy Lego Warship, a notebook and T-shirt. Not bad at all. Take a look.
You can download World of Warships for FREE right now. Just follow this link.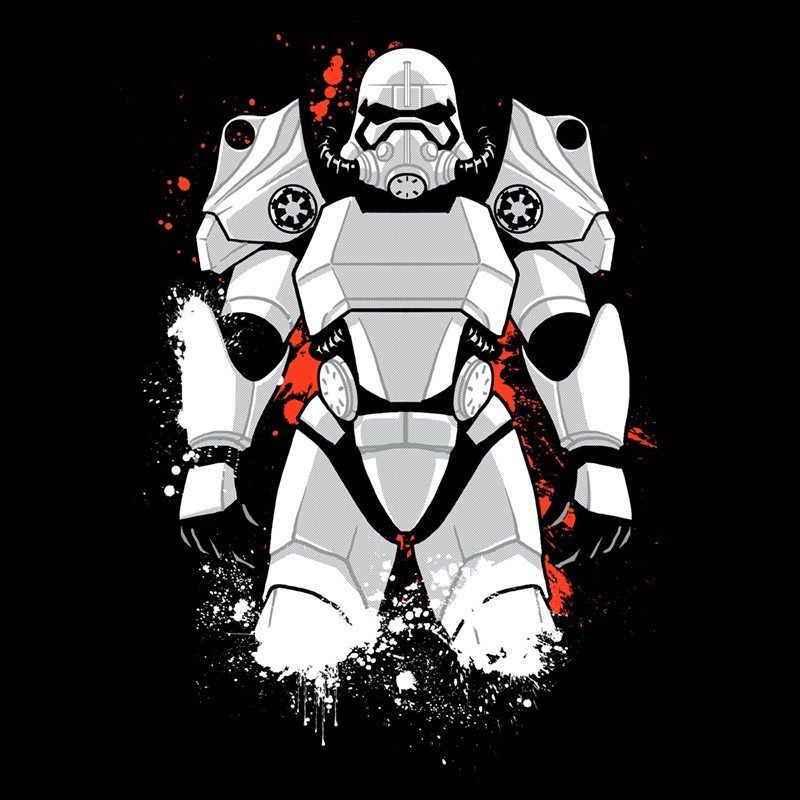 Dirty8 can usually be found watching Criterion Collection blu-ray's at most points of the day or playing Battlefield 1. Sometimes both at the same time. He has a psychotic love for first person shooters, alcohol and cats. Meow! The only RPG's he likes are the ones in Battlefield. He won't admit it, but he's an trophy whore and secretly wanted to be a member of the Beastie Boys.
---

Drop a Facebook comment below!

---