Ahead of the release of the eagerly anticipated Dungeons & Dragons: Honor Among Thieves movie this March, WizKids has teamed up with Kidrobot to unveil a unique selection of miniatures and plushies that tie in with the movie.
As a leader in the field of tabletop miniatures and games, WizKids works hard to give players and collectors an experience that is truly immersive. The Owlbear, Mimic, Gelatinous Cube, Displacer Beast, and a mysterious creature are some of the series of figures unveiled by WizKids.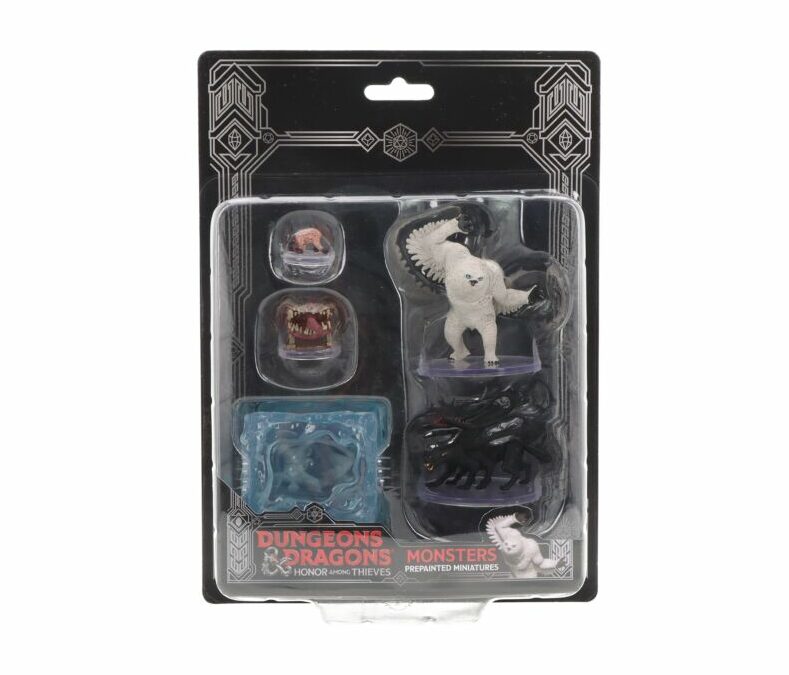 Fans may know the creatures from the action-packed trailer. While the other creatures directly confront Chris Pine's bard and his crew of thieves, Sophia Lillis' Tiefling transforms into the ferocious yet cuddly Owlbear. The set costs US$39.99, but they are already painted and ready to use for your next D&D session.
Additionally, Wizkids has collaborated with Kidrobot to create plush versions of the four monsters that are cuter than their miniature counterparts.
Kidrobot's Phunny Plush designs are considerably cuter than their trailer and miniature counterparts if you're interested in noticeably cuddlier versions of these creatures. For instance, the Displacer Beast (US$16.99) transforms into an adorable tentacle-wielding kitten. Meanwhile, the Mimic (US$36.99) and Gelatinous Cube (US$42.99) are enhanced by premium glow-in-the-dark details.
The Cube also has an opening in the back that allows you to customize it with whatever bones and other accessories you want. Fans will have the chance to bring home their favourite movie stars as cuddly pals taken straight from the screen!
Pre-orders are currently available on the WizKids and Kidrobot websites. D&D fans are highly encouraged to get their hands on them before Dungeons & Dragons: Honor Among Thieves drops in Singapore on 30 March 2023. For those who are looking to fill up their collection with other designs, the Tiamat and Red Dragon will be up for grabs as well.