It's one thing to attend a press conference and have a show put on display, of the cast and crew of an upcoming movie reading off pre-written responses, and taking turns to give their comments to the media present in scripted responses.
But if you've ever watched former wrestler turned action star Dwayne Johnson or British actress, Emily Blunt, during interviews, you would come to expect honest replies and off-the-cuff remarks that are cheeky, honest, and at times, even a little revealing.
Now imagine the two of them together, live and on stage, and the press conference for the upcoming Disney movie, based on the Disney theme park ride of the same name, Jungle Cruise, is in itself, a wild ride many times over.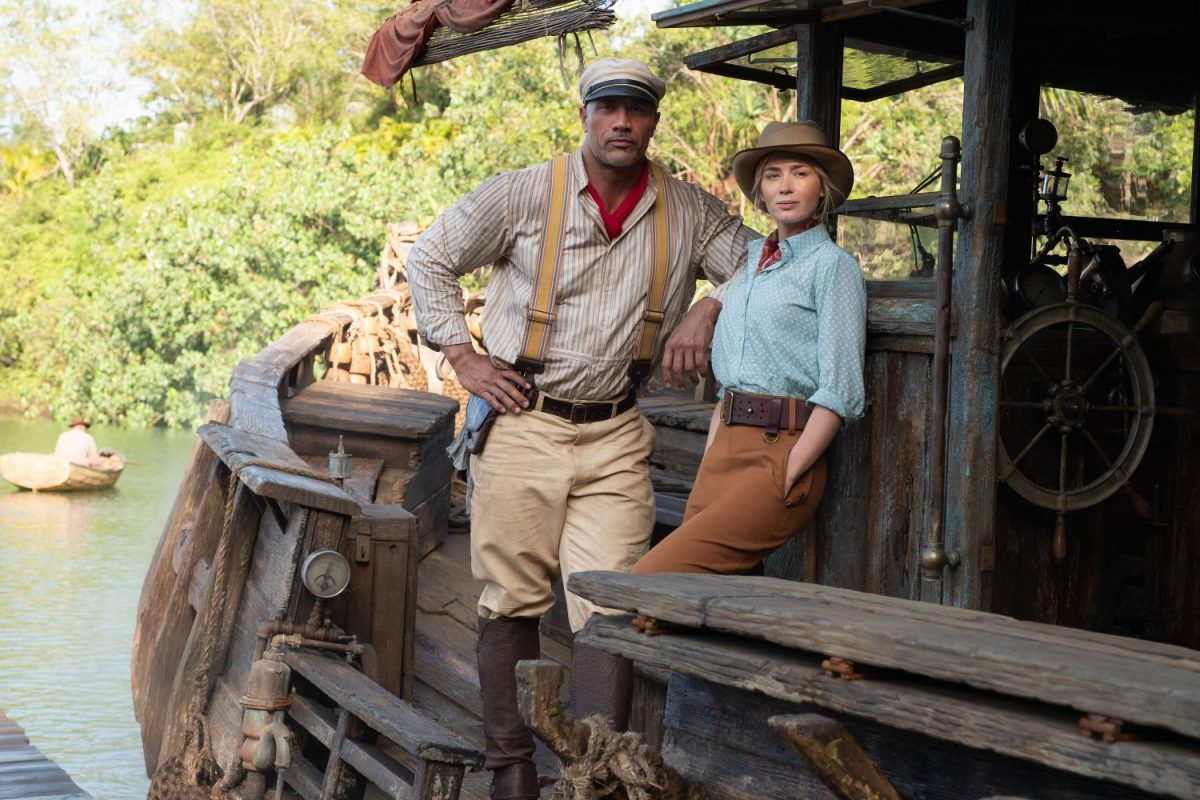 From speaking over one another, to constantly jibing one another, and to be always laughing, giggling and trading stories, the main cast of Jungle Cruise Dwayne Johnson and Emily Blunt, joined by co-stars Jack Whitehall and Édgar Ramírez, behaved more like a cast of longtime friends who just happened to make a blockbuster film together.
And as the legend goes, Johnson was the first person on board the film at the start, along with director Jaume Collet-Serra, and the plan was to find a co-star.
Johnson explained that he recognised great potential in Disney's attempt to bring yet another attraction ride to life, and found it hard to say no when offered the project. 
"The script was in a really good place, and I immediately just saw the potential of the opportunity. There were a lot of elements that I felt comfortable with saying 'Yes, I will come on board, partner with you guys and we will develop this thing,'" said Johnson.
"We got into a really great place, and the next step after Jaume, our director, was finding my co-star. The female Indiana Jones over here," noted Johnson, pointing to his co-star
The female Indiana Jones in question? Emily Blunt.
Blunt plays Dr. Lily Houghton, an eccentric and virtuous scientist who jumps on Johnson's Captain Frank's steamboat and into the deep lush greenery of the Amazon jungle in search of The Tree of Life. However, unlike Lily, and unlike her co-star Johnson, Blunt didn't jump onto Jungle Cruise right away. In fact, she famously ghosted Johnson when he asked her to join the project.
"Has anyone ever, ghosted you? Like when you're on Tinder and stuff," she asks Johnson, who rebuffs her with a quick, "Oh Boy. That's a good joke. No."
"I just wanted to play a little bit hard to get and that's fine. If someone comes on too strong, it's just better to go, 'Okay, just, just tone it down'," continued Blunt.
According to Johnson and Blunt, the ex-wrestler sent the British star a 25-minute long video, via Collet-Serra who hand-delivered the script to Blunt in New York, in hopes of convincing her to take on the role. After some convincing and reading the script, Blunt eventually took on the role and immediately knew that it was going to be an incredible ride with Johnson. 
Reminiscing about her first meet up with Johnson, Blunt said, "We were pals for life immediately, I knew when we met we had this rapport that ping pong back and forth so quickly and I just thought 'We're gonna have a good time.'"
And so is co-star Whitehall, who plays Lily's bother, McGregor spends an awful lot of the film reluctantly participating in the antics and nonsense that Frank and his sister get into. Working together with Johnson and Blunt was an exciting and creative experience for the actor, especially since most of his lines tend to be one-liners. 
"There was a fair amount of improv, the script was amazing, but then also we were given the space to improvise and add stuff to it, and these two (Blunt and Johnson) created this environment where we were able to do that and it felt like such a safe space," shared Whitehall.
"There were probably a few jokes that ended up on the cutting room floor for the right reasons. Some really great moments that you see in the film are genuine moments that we sort of came up with in the moment, and Jaume was so good at encouraging that as well."
On the other hand, Édgar Ramírez' Aguirre is an undead mercenary called upon to put a stop to Lily's plans and while he did get the opportunity to work with Blunt and Johnson for action scenes, the 44-year-old actor wished he had the ability to spend more time on the cruise boat, instead of fighting one another.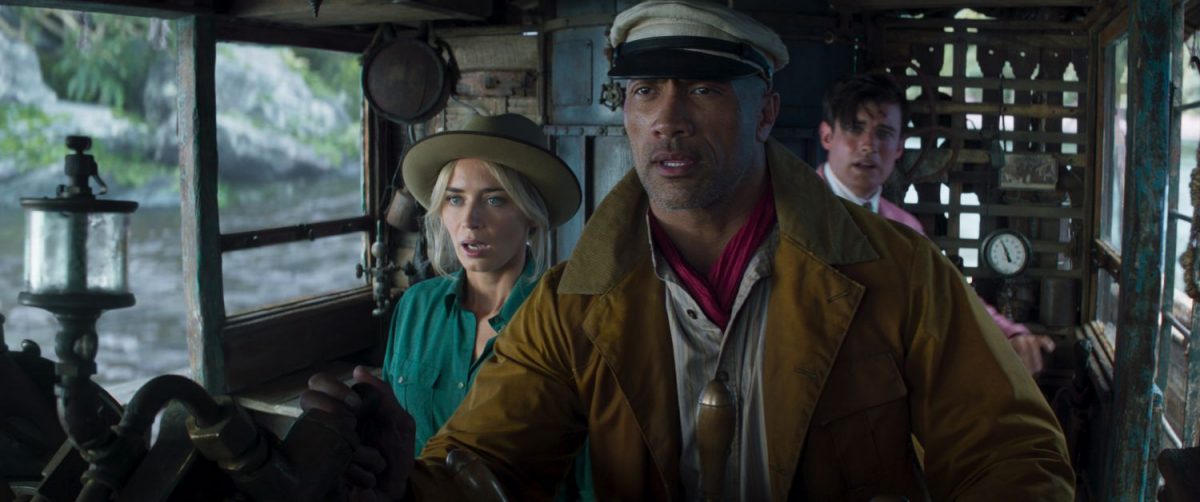 "To be in a movie that is based on the most iconic attraction from the most iconic entertainment universe in history, such as Disney, it's so special, and to be with these amazing people, it's incredible. What you did is very difficult, that tone to be witty and romantic, and funny and snide but cute at the same time, that is very difficult," gushed Ramírez. 
"I was a little bit jealous when I was watching the movies like, 'Ah I wish I was a little bit more on that boat!' because I'm sure you had so much fun!" 
It is evident that the cast of Jungle Cruise have deep admiration for each other and understandably so. The cast has all created a strong bond with each other, teasing and pulling each other's legs, so when it came to the heart of the movie, everything went smoothly. 
"To what Edgar was talking about, tonally, we just needed to strike a chord, that was really well crafted and that we curated with so much love and was made in the spirit of the films that we all grew up watching. When he (Johnson) and I first met Jaume, we both asked him the same question, we said 'Well what do you feel this movie is about?' and he goes 'It's about love', and it was so perfect," said Blunt. 
Jungle Cruise explores love in different forms, whether it be opening oneself to loving others or learning to love life in itself but what stuck out for this movie is that it's the first Disney movie to ever discuss queer love, and that love is love regardless of one's gender.
Speaking to the particular scene where a character comes out, Johnson said, "I felt that the scene was exactly what it was, which was two men talking about what they loved, and who they loved and it was as simple as that, and we were sharing a drink."
This is a big feat for Disney who has often stayed away from discussing non-heterosexual relationships and has previously been called out for queer baiting LGBT viewers and audiences. Although the scene was concise and simple, actor Whitehall wanted to do the scene right.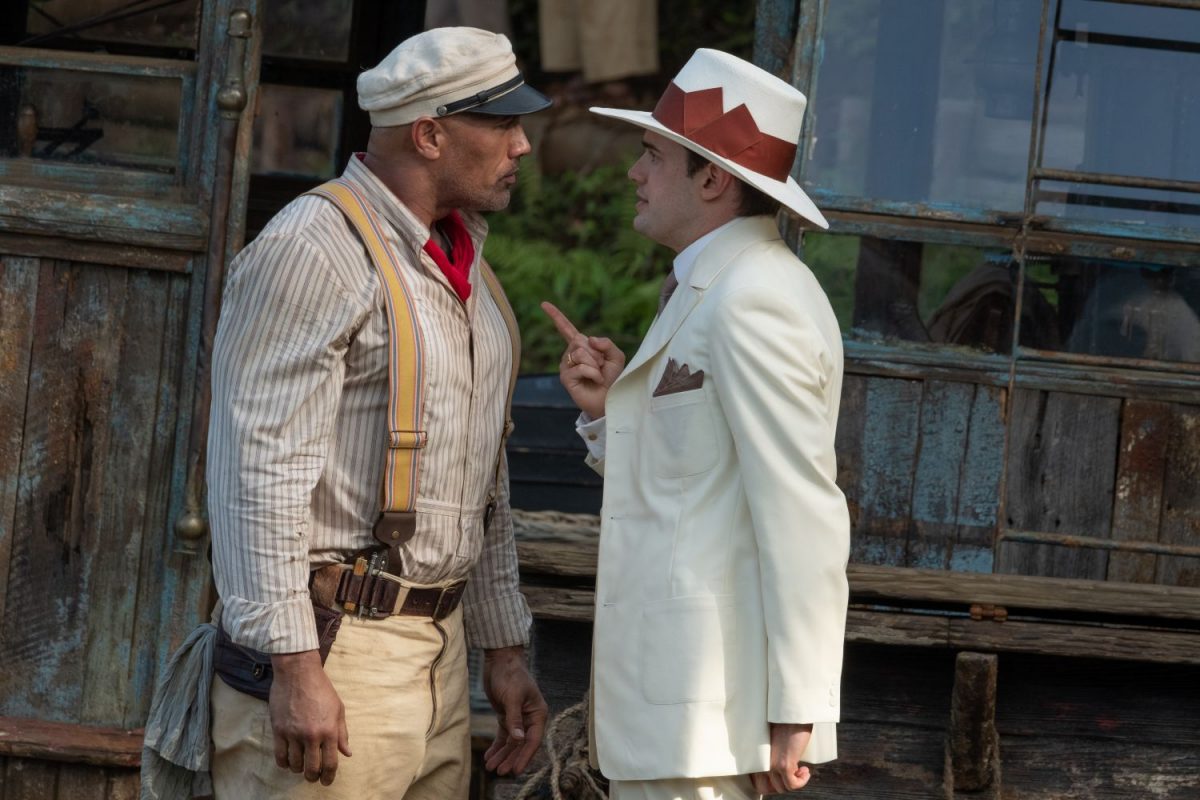 "It was a scene that we really wanted to get right and I think what's so great about this movie is that all of the characters feel so fleshed out and all of them have interesting backstories. In a lot of movies of this kind of genre sometimes you'd have characters that are a little bit two-dimensional," added Whitehall. 
"I think it's so great that we get to understand so much about each of these characters and they all have reasons for being where they are and have interesting and rich textured backstories and it makes you invested in them and it makes you care about them."
As Jungle Cruise finally makes its big theatrical premiere, the stars are hoping that it will bring back waves of nostalgia for the viewers who have experienced the ride.
"I only rode The Jungle Cruise ride two days ago at the premiere for the first time. I loved it, I thought it was very whimsical and sweet, and I could see the elements from the ride that made it into the film," revealed Blunt. 
"I had ridden the ride when I was a kid, and many moons later, I went to Disney World for the first time and rode the ride then too as well. It had a nostalgic element to it when it [Jungle Cruise] was first presented to me," shared Johnson.
Jungle Cruise premieres in cinemas on 29 July with sneaks on 28 July, and coming to Disney+ with Premier Access on 30 July.