Disney is on an upward trajectory with its continuous expansion of its film library, based on its treasure trove of properties across animation, live-action and theme parks. From origin stories of villains to live-action remakes of Disney classics, the House of Mouse is taking yet another famous ride from its beloved theme parks and turning it into another monster smash ala Pirates of the Caribbean, this time with the considerably lesser-known Jungle Cruise.
For those unaware, the iconic ride has been a staple attraction at the Disney parks ever since it first opened in 1955. Accompanied by a boat captain with bad puns, the ride takes visitors on a river ride through the world's jungles, presumably never to return. And let's face it – if not for the fact that the ride is located right beside the Indiana Jones Adventure ride at Anaheim, few folks might ever consider getting on board.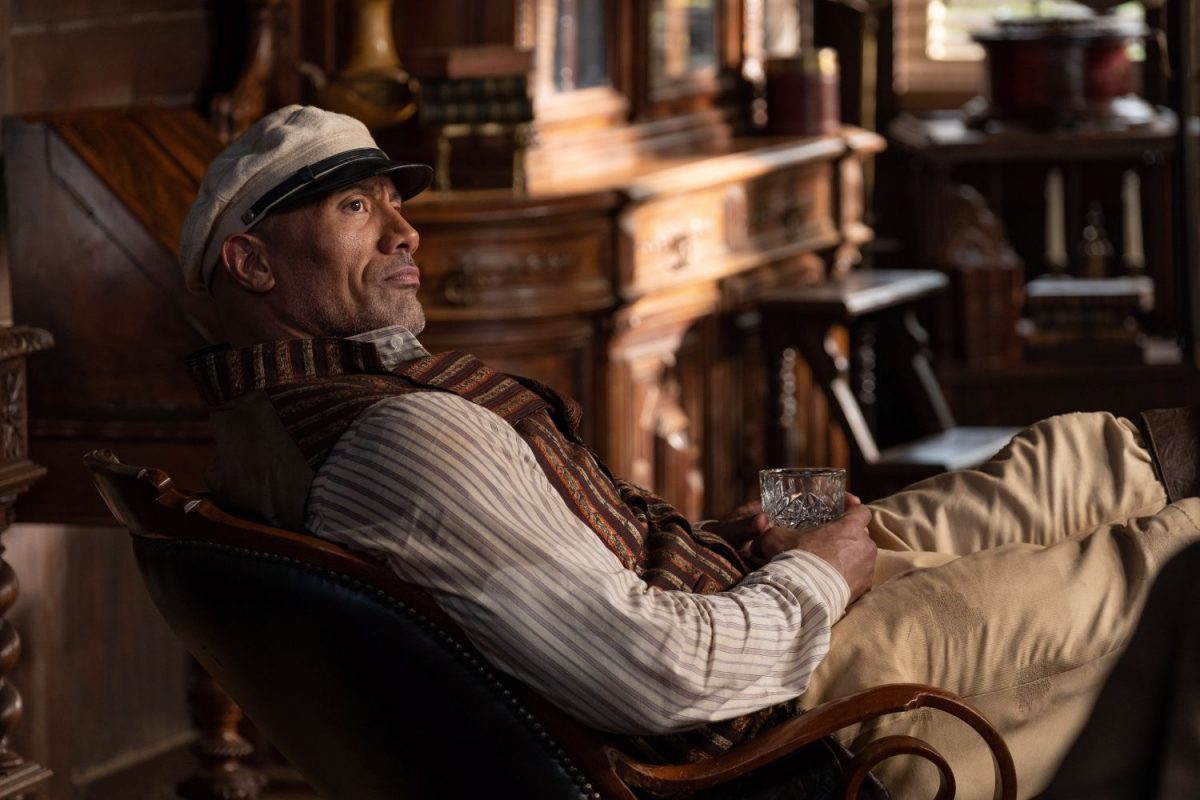 Unless it's an all-out adventure with Dwayne Johnson as the boat's skipper Frank Wolff, delivering equally terrible puns as he takes guests down the Amazon river in exchange for cash. Now, who wouldn't want a ride on that?
But before we get to Africa, audiences follow Dr. Lily Houghton (Emily Blunt) and her younger brother McGregor Houghton (Jack Whitehall), who are determined to locate the Tree of Life, a big beautiful tree with pink flowers that is mythicised to have healing properties. After being rejected by scholars who refuse to back Lily on her research, the eccentric scientist takes matters into her own hands and grabs hold of a certain significant artifact from a German aristocrat, and sets off to the Amazon, with McGregor reluctantly in tow. Unfortunately for the siblings, their little robbery placed them right in the crosshairs of the slightly deranged and intensely ambitious German Prince Joachim's (Jesse Plemons), who wants the Tree of Life to conquer the world.
Upon reaching the Amazon, the Houghtons search for a boat and after several ludicrous run-ins with bad guys, the siblings find themselves saved by Frank. Dr. Lily later offers Frank a large sum of money to take the siblings down the river in search of the legendary tree, and after some banter and negotiations, even involving a large cat, the trio find themselves setting sail into the vast, beautiful and dangerous jungle.
Given how Jungle Cruise is a Disney adventure film, one can expect that the film will never be short on the thrills, so from maneuvering dangerous waters, being held captive against their will and fighting against Aguirre (Édgar Ramírez), a ruthless undead mercenary engaged to lead the Germans on a rival expedition, Jungle Cruise is a wild ride deep into the jungles of the Amazon well, leans heavily on the likes of two other similar Dwayne Johnson movies – Jumanji: The Next Level a dnd Journey 2: The Mysterious Island – though this movie has one element mixed in that no other has – Emily Blunt.
There is no denying that Johnson is box-office gold these days, but even when he gets it right, from San Andreas to Skyscraper, there's no denying that his movies work better when he has someone to riff off on. Baywatch aside, Central Intelligence and Jumanji: Welcome to the Jungle work in part because of his co-stars and the Johnson-Blunt chemistry is unmatched. It's a departure from the one Johnson has with Kevin Hart and with the beautiful and intelligent Blunt as his side as co-star, Jungle Cruise becomes a joy to watch because their chemistry is completely off the roof.
The two stars are constantly bantering with each other, and their on-screen romance blooms naturally via snide remarks, quiet nights on the boat and Frank's hilarious failed attempts at winning Dr. Lily's trust and heart, which is no mean feat considering he doesn't have one.
Fresh out of A Quiet Place ll, where Blunt plays stern mother Evelyn Abbott escaping from seemingly unkillable monsters, Blunt taps onto her charm and playfulness as she escapes from seemingly unkillable monsters here. Due to the slightly kid-friendly charm of the ride, Jungle Cruise is fun for all ages and even when there are monsters in the flick, the focus is always on Johnson and Blunt, who are the main driving force that will keep audiences entertained for the whole two and a half hours.
Underneath all the action, Jungle Cruise is a movie about love and its many forms, of a father for his child, of being vulnerable and opening up to loving others, loving and living life as well – Lily learns to trust the people she meets over time, while McGregor teaches the importance of familial love, and Frank learns to truly love and appreciate life for all its beauty and wonder.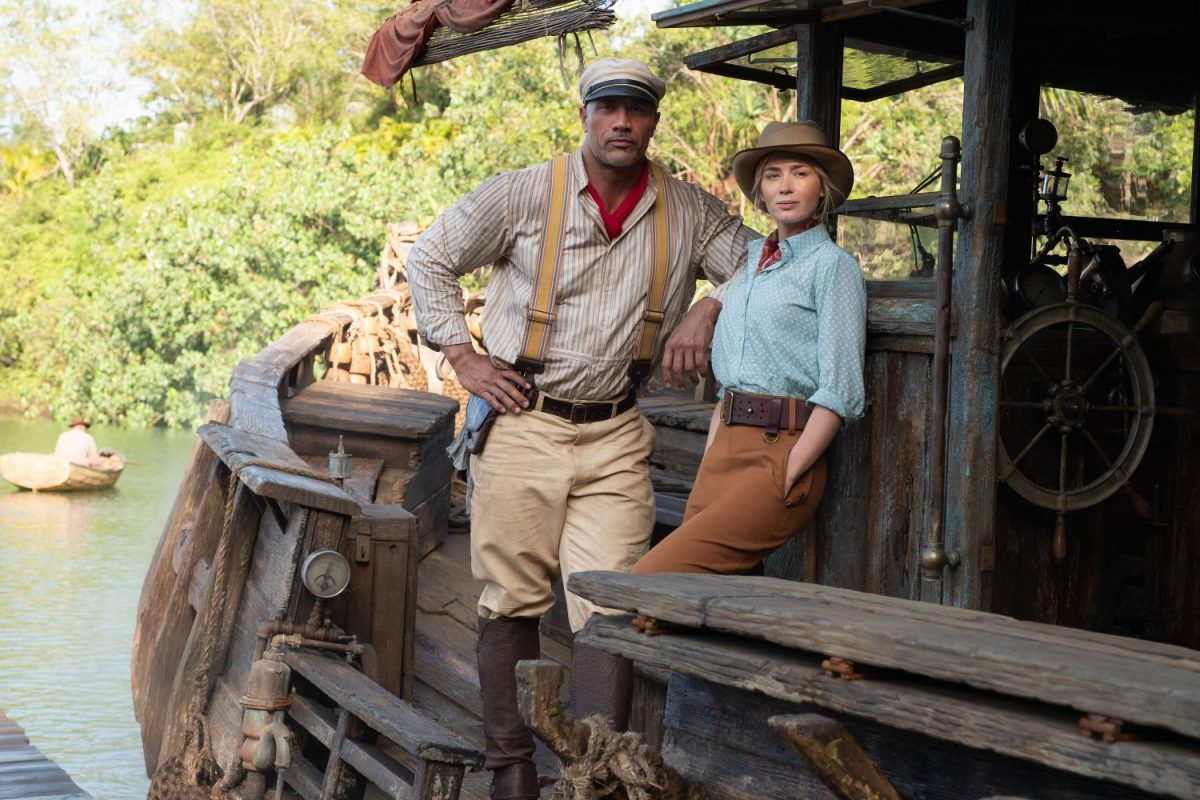 Jungle Cruise is also the first-ever Disney movie to openly acknowledge love in all forms, and have it acknowledged by the main star. Say what you want about parking it in a single scene, but kids are going to watch it and embrace the moment. This is a big feat for Disney, which has stereotypically stayed away from certain controversial topics and has notoriously queer baited fans in previous films (remember Beauty and The Beast?). Whilst a brief conversational scene, Jungle Cruise's attempt to include diverse experiences and characters in its story is something heartwarming for kids, and even grown adults to see. It's a strong testament to how every character in the film is nicely fleshed out and is given adequate time and attention to shine in their own unique ways.
Speaking of shine, it is no surprise that Jungle Cruise shines with its beautiful imagery. Seeing how the movie was shot in Hawaii, the little misadventures looked realistically dangerous and tense. At the same time, the fantasy element is never lost in this film. This is especially seen whenever Aguirre and his squad show up in their scary and equally cool costumes.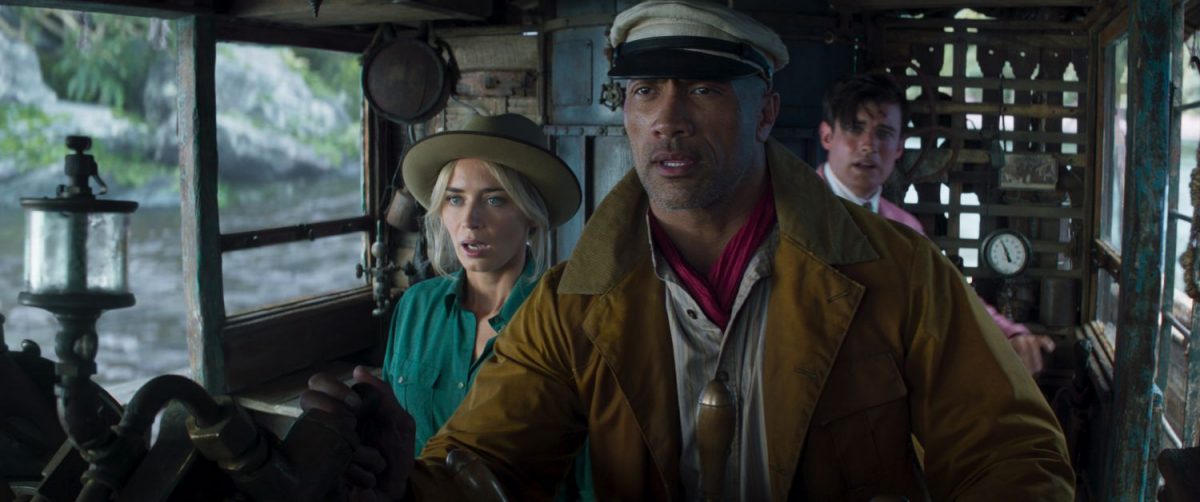 Aguirre, for example, has snakes running under his skin, sometimes popping out of random cheek holes as seen in the trailer itself. Another soldier of his is made out of honeycomb, can communicate with bees, and drips honey from limb to limb. Of course, the whole movie focused on finding a mythical healing tree too keeps the magical aspect alive in this adventurous romance film.
Seeing as how movies based on Disney rides have not been perfect (who remembers Haunted Mansion?), Disney is wise to follow the magic of the Johnny Depp and Orlando Bloom-led Pirates of the Caribbean, and focus on key characters instead. Instead of Captain Jack Sparrow, we have Johnson and Blunt, and we won't be surprised if this leads to a sequel or two. It also makes us look forward to the Scarlett Johansson-led Tower of Terror, an upcoming movie based on the classic ride.
GEEK REVIEW SCORE
Summary
Jungle Cruise is an adventure film deep in the Amazon that you don't want to miss. Dwayne Johnson and Emily Blunt are perfect in their roles, and are exactly who you'd want to spend 2 and a half hours within a heartbeat.
Story -

7.5/10

Direction -

8/10

Characterisation -

8/10

Geek Satisfaction -

9/10