Creativity is an amazing entity. Back in 1988, Disney brought the idea of cartoon characters co-existing with humans to the silver screen, meshing both worlds together in a show of live-action and animated glory. Over the years, Who Framed Roger Rabbit has grown to become an acclaimed classic, and is largely associated with renewed interest in the Golden Age of American animation.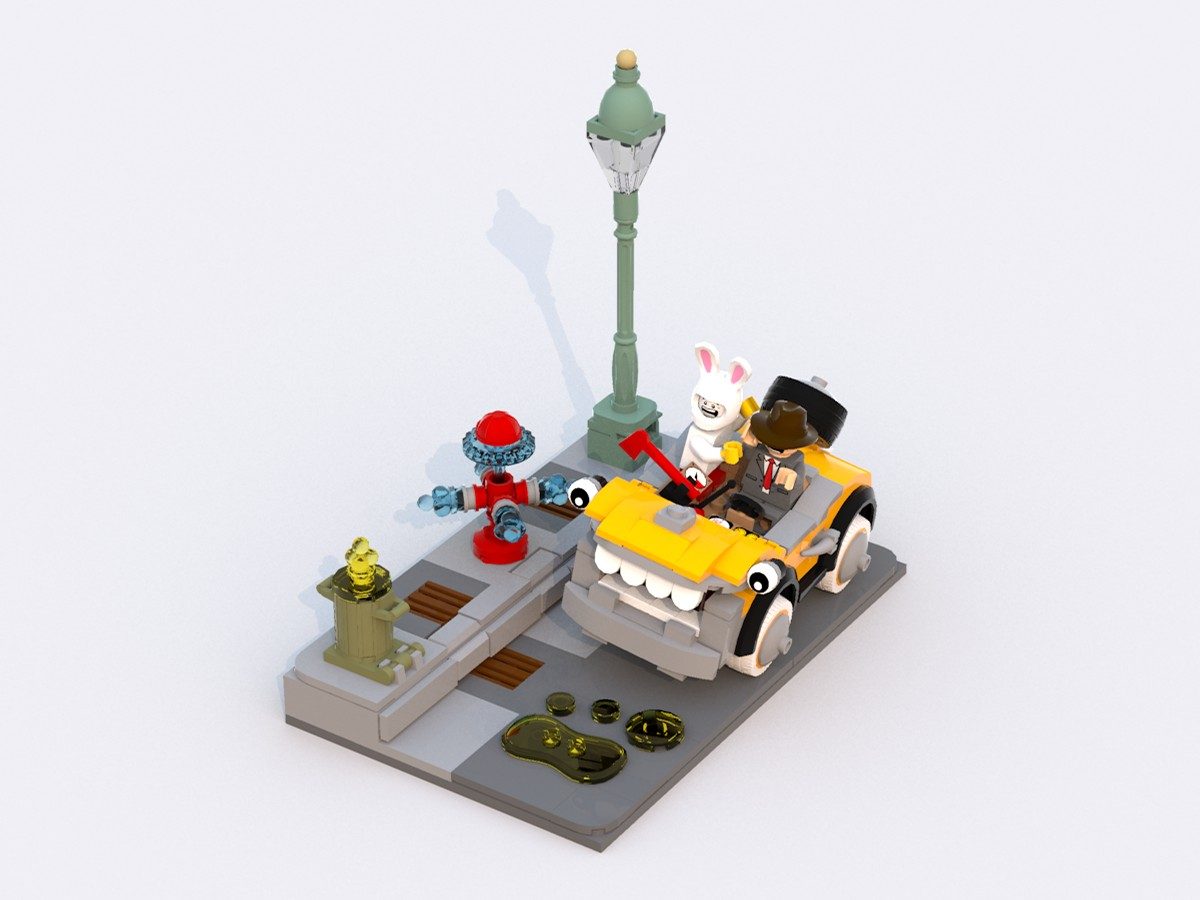 Fast forward to present day, and LEGO fan-slash-designer Máté Szabó continues to demonstrate the significance and relevance of the film. His latest project sees an admirably accurate effort at recreating the famous car chase scene featuring titular character Roger Rabbit, protagonist Eddie Valiant, and their reliable companion Benny the Cab, with actual working and playable cranes built into the model.
If you find that name somehow familiar, he's the brains behind the recent LEGO Steamboat Willie set as well!
The 344-brick set will include a bumping lamp, fire hydrant, and cartoon slayer Dip in the background, which serves as a rather spot-on impression of its movie counterpart. Meanwhile, Benny can be adjusted accordingly to have his mouth opened or closed, and his wheels extended – a clever nod to the actual scene, where he does so to pass through the police vehicles from above.
In fact, here's a comparison to the original video for reference –
Not too shabby, eh? Further information about the Who Framed Roger Rabbit project is available on the LEGO Ideas website, but first, do check out more shots of the model as follows:
Hooray for creativity!
---

Drop a Facebook comment below!