McDonald's Happy Meal toys were always something to look forward to as a kid, especially for the young collector. Over the years, the fast-food chain restaurant had some amazing collaborations to show, including a Gundam collaboration in 2012 that was unfortunately limited to diners in Japan. That only spurred Gundam modeller John Albert De Perio to take matters into his own hands, as he unveils his very own McDonald's x Gundam custom build.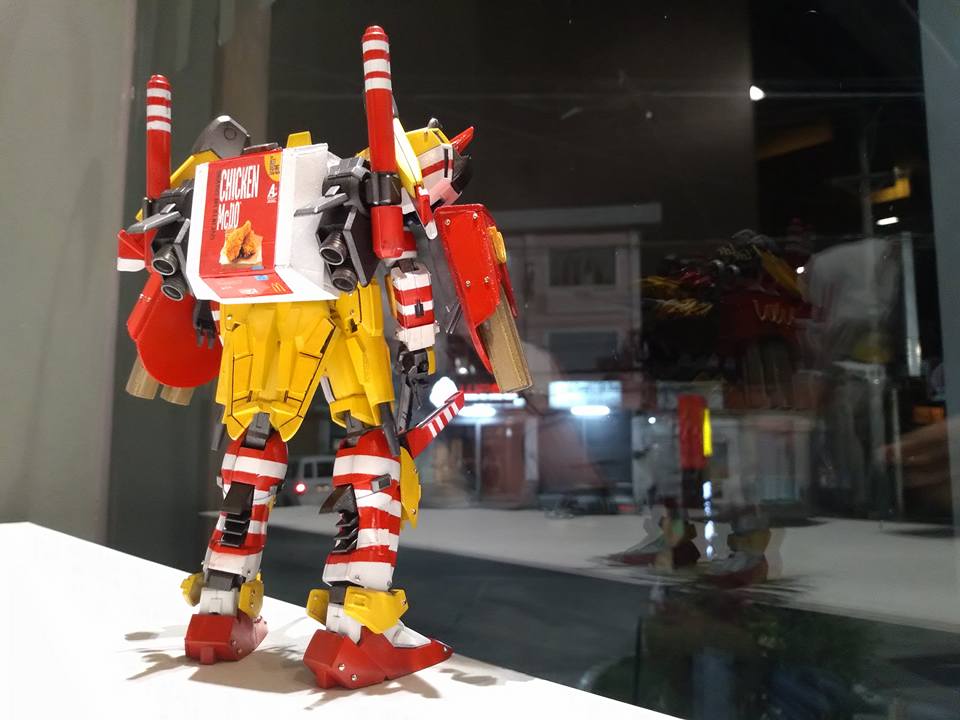 Taking the MSA-0011 'S Gundam' as the base model, the DIY kit comes neatly adorned with a red, yellow, and white aesthetic to coincide with the brand's signature colours. The weapons have been swapped out for themed alternatives as well, with the 'Chicken Mcdo Backback' and 'McFries Beam Cannon' making a nod to the menu (McWings and fries respectively).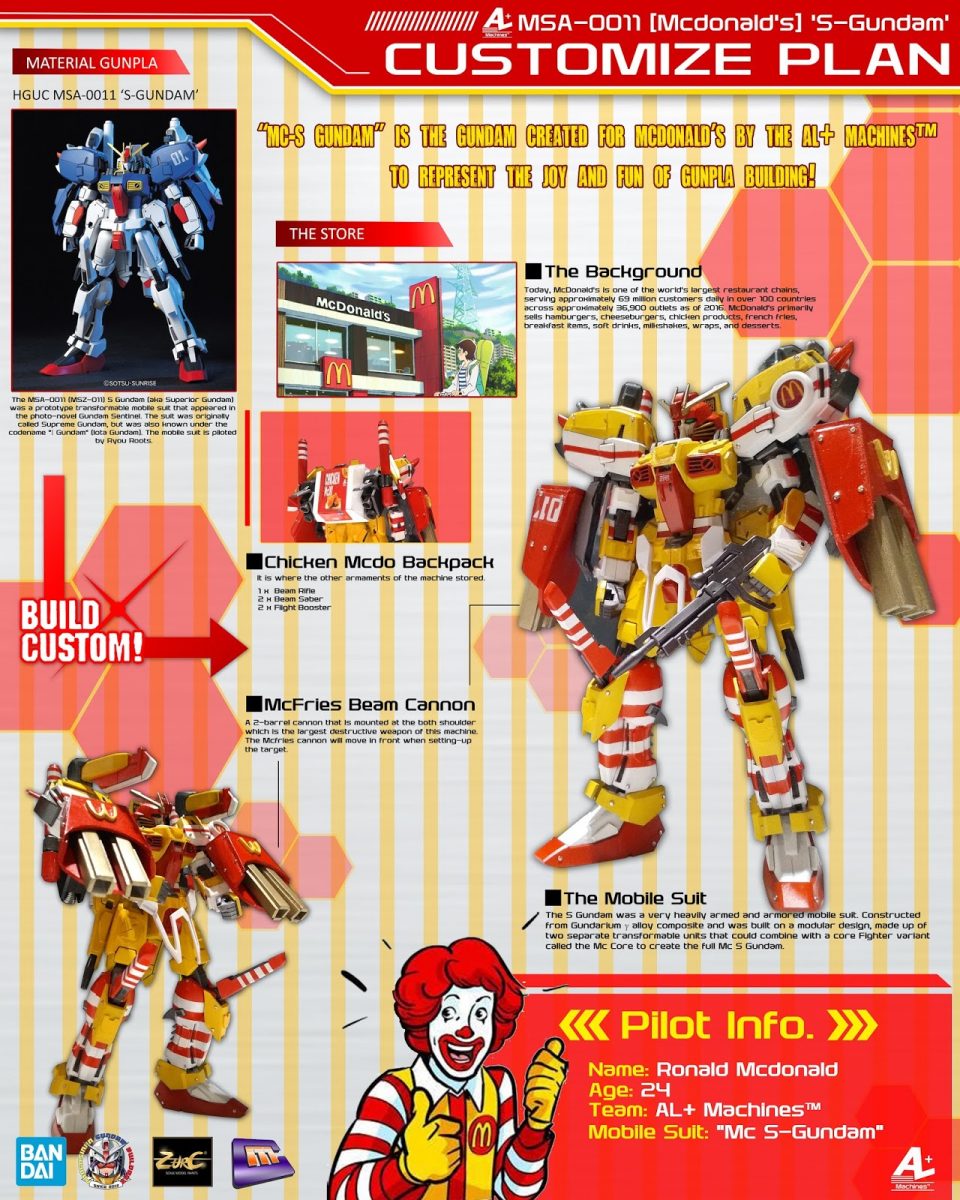 According to an accompanying detail sheet, the first acts as an arms storage that houses one Beam Rifle, and two Beam Sabers and Flight Boosters. The cannon, meanwhile, is designed to have two barrels, which makes it the most destructive weapon of the suit. A closer look of the Mc S-Gundam build is available below:
De Perio has done an excellent job with his Gunpla take on one of the world's most beloved fast-food brand. It'd be pretty cool if there was a whole series dedicated to fast food-inspired kits, but this is most likely a one-off passion project (it's been two years since it first dropped) – and quite a popular one at that, reeling in thousands of likes on Facebook. Next up, KFC from the general Gunpla building community, perhaps?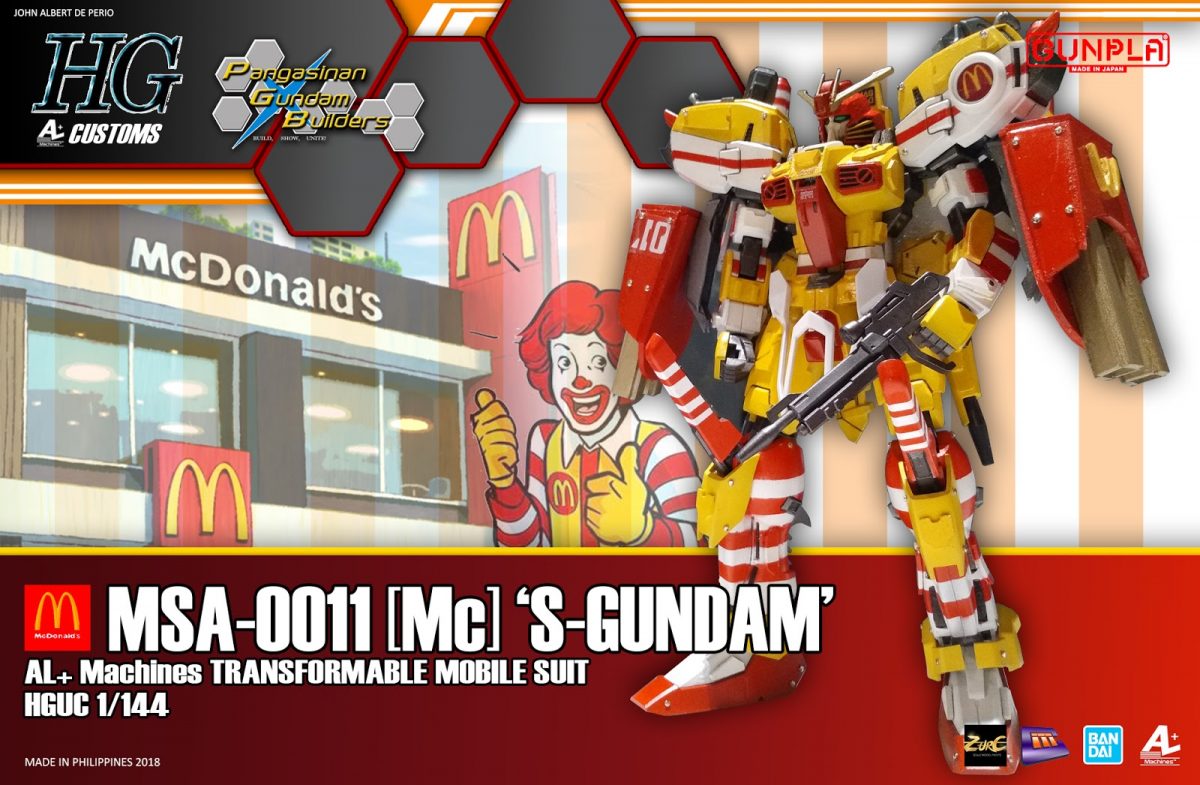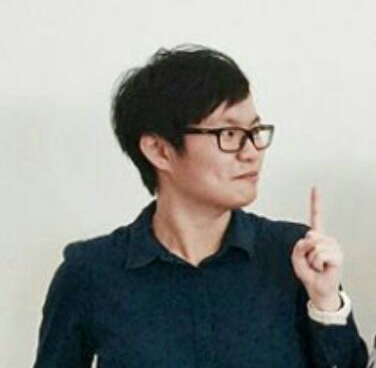 Si Jia is a casual geek at heart – or as casual as someone with Sephiroth's theme on her Spotify playlist can get. A fan of movies, games, and Japanese culture, Si Jia's greatest weakness is the Steam Summer Sale. Or any Steam sale, really.
---

Drop a Facebook comment below!

---