The Rebellion…. is stuck at home. While the means to celebrate Star Wars Day on May the 4th has been dampened significantly, fans are never one to allow any force to keep them down. There are movies to catch, celebrations to enjoy and while most of us are deprived of any form of physical retail therapy, there's still the option of getting your Star Wars fix through online stores like Amazon.sg.
Of course, it helps that international orders of S$60 and above will qualify for free shipping for Amazon Prime members, and while it takes a little longer for these orders to arrive, it's not like you're going anywhere.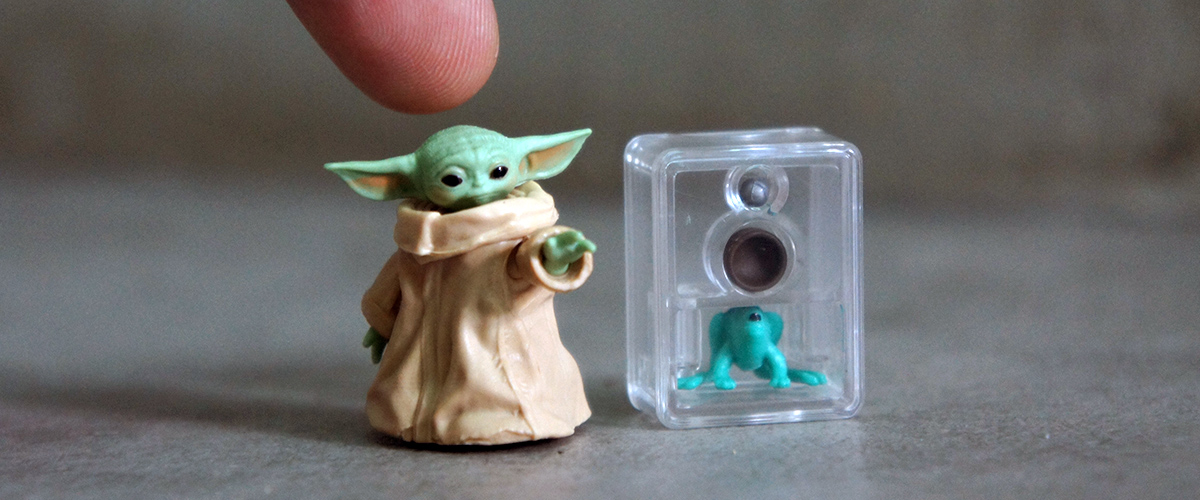 To make the deals this month even sweeter, from 1st to 31st May, simply spend S$100 or more using a VISA card, and you get S$20 credited to your Amazon.sg Gift Card balance within 30 days after the promotion ends. That's effectively a 20% discount on your May the 4th purchase. Just note that this only applies to the first 2,500 customers.
We've gone out and done some early curation of the best buys we can scour from Amazon Singapore for your browsing pleasure. May the 4th be with you, and your wallet. Proceed at your own risk:
---
If you've been collecting The Black Series figures for a while now, you'll definitely want to add this 1.1-inch fella to the collection. We already unboxed it with loads of pictures, so you can take a closer look here. We're expecting this one to fly off shelves pretty quick, so act fast before they're all gone.
---
Now fans ages 3 and up can have their very own cuddly version of The Child. Kids can squeeze The Child Talking Plush Toy's soft body to hear 10 different adorable vocal sounds. And of course, it comes with alien frog and soup bowl accessories.
---
This adorable 2-pack from Hasbro features everyone's favourite "Baby Yoda" in 6 different poses. There are 3 different sets of 2 to choose from, so choose wisely, or get all 3: Don't Leave & Ball Toy 2-Pack, Sipping Soup & Blanket-Wrapped 2-Pack, Froggy Snack & Force Moment 2-Pack.
---
Currently on pre-order and in limited stocks. This Amazon Singapore Exclusive toy is slated for release on 1 December 2020, just in time for the X'mas holidays.
---
This diorama piece has been out for a while now, but the heavily discounted price of $35.10 versus its normal retail price of S$99.90 makes for a must-buy. The explosion effect features light effects too.
---
This 40th Anniversary figure celebrates 40 years of Star Wars: The Empire Strikes Back, and comes with 5 fully articulated limbs with transparent display stand and snow base.
---
The bounty hunter's helmet has finally made its way to The Balck Series. Read our review to find out if it's worth your money.
---
Newly released just a couple of weeks ago, this LEGO set is selling out fast all over. In fact, Amazon.sg only has 1 set left at the time of publishing this story. So you'd better act fast, and it will be delivered to your doorstep within a week.
---
Funko Pop! collectors won't want to miss this 13-inch beast. Normally retailing for S$129.90 in Singapore, you can grab it off Amazon.sg now for S$92.58 with free international shipping from U.S. for Prime members.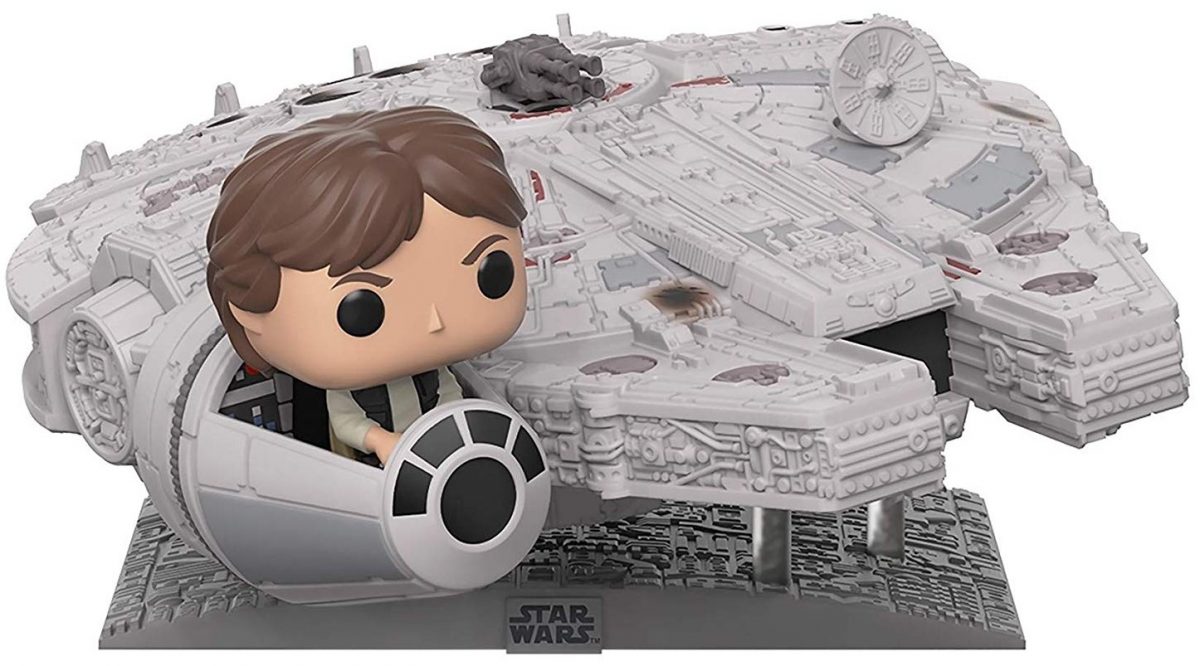 ---
Yet another 40th Anniversary piece, but this time it's a Funko Master Yoda and his humble hut on Dagobah. Just spend another S$22 to qualify for free international shipping from U.S. for Prime members.
---
This 2019 Galactic Convention Exclusive figure just looks to irresistable to not buy. Vader even comes in a shiny chrome finish.
---
There's no better way to bond with the family over a Star Wars-themed board game of Monopoly. This new edition covers across the entire 9-episode Skywalker Saga.
---
This is the droid fountain pen you've been looking for. There's even a Darth Vader and Yoda version too. But nothing beats having R2-D2.
---
Ah yes, just what every Star Wars fan needs right now. A pack of premium playing cards deck for cards game, magic trick, cards collectors. The outer packaging is breathtaking, with striking, vibrant blue foil – mixed with clear, reflective foil that creates the illusion of the Millennium Falcon cockpit window. There's even a Dark Side version, in red foil.
Even better, there's a Silver Special Edition available now too via theory11's website.
---
Created from scans of the actual carbonite block prop, this 1/8 scale statue is cast in high quality Polynesian and measures in at 13 inches tall. It also includes a hand-numbered Certificate of Authenticity.
---
This retro-style board game even comes with a Grand Moff Tarkin action figure.