You can now buy your collectible figures along with your groceries and automobile parts.
Walmart, known for its hypermarket and department stores, is now getting into the toy collectables business. Working together with Loot Crate, Walmart will now have a dedicated collectables section in their entertainment section in more than 3,500 stores.
Loot Crate is a service that sends monthly subscription boxes filled with collectables and gears from different pop culture franchises. This collaboration with Walmart will be the only brick and mortar store that Loot Crate has. Does Loot Crate need a physical store? Probably not, but judging by GameStop's US$636 million dollars in collectable revenues, it's not a dead end business like Blockbuster.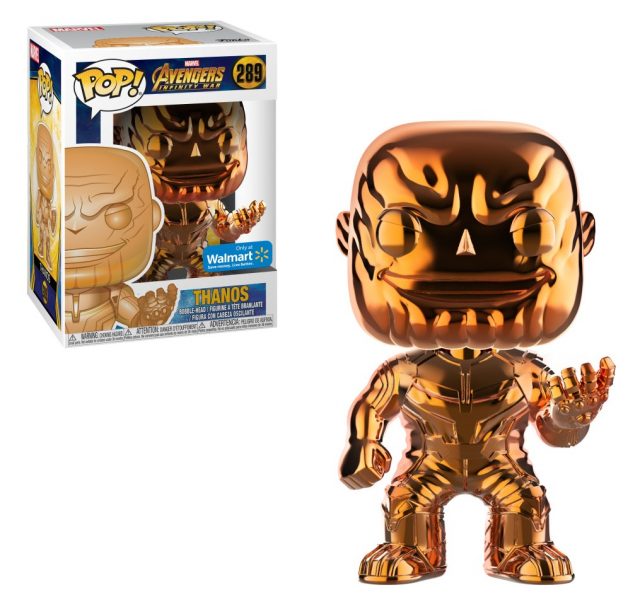 Some might think, who cares that Walmart is selling collectables? Those people might care because Walmart is offering exclusive chrome Thanos Funko in six different colours, one for each Infinity Stone. Other than Thanos, Walmart will also have three exclusive figures from Madden NFL 19 Ultimate Team, Upside Down Will from Stranger Things, and exclusive collector's boxes from CultureFly.
Walmart currently does not have a store in Singapore or anywhere in Southeast Asia, but would you go to Giant or Fairprice to buy your collectable?
Dea wishes she could play the latest Tomb Raider or Uncharted, but she can't, so instead she reads and watches other people play. On her down time, you can probably find her re-reading Captain Marvel. The Carol Danvers one.
---

Drop a Facebook comment below!