Many have said that Baldur's Gate single-handedly revived the role-playing video game genre. Released in 1998, it was to be the first of many instalments in the series. Now rumours have it that the next instalment to the series is in the pipes.
I happen to know who is working on BG3 ?

— Brian Fargo (@BrianFargo) October 4, 2018
Brian Fargo, president of inXile Entertainment, seems to be coyly saying that Baldur's Gate 3 is in the works. Fargo was replying to a user pointing him to an article about how the game can fundraise through Kickstarter, just like inXile did with Wasteland. Fargo has nothing to do with Baldur's Gate, but he's sure to know people in the industry. That winky face is so sneaky.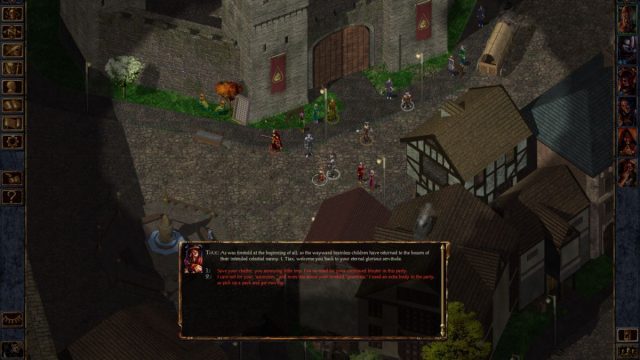 The first Baldur's Gate, developed by Bioware, was a critical and commercial success. The last instalment that wasn't a spin-off, expansion, or an enhanced edition was Baldur's Gate II: Shadows of Amn, released way back in 2000.
Dea wishes she could play the latest Tomb Raider or Uncharted, but she can't, so instead she reads and watches other people play. On her down time, you can probably find her re-reading Captain Marvel. The Carol Danvers one.
---

Drop a Facebook comment below!