Ahead of the game's highly anticipated release, we unbox the Assassin's Creed Mirage Collector's Case! It includes the Deluxe Edition of Assassin's Creed Mirage, a 32cm Basim figurine, a steelbook, a 78-page artbook, a perfect replica of Basim's brooch, a Baghdad map and the game's soundtrack.
Experience the story of Basim, a cunning street thief with nightmarish visions, seeking answers and justice as he navigates the bustling streets of ninth-century Baghdad. Through a mysterious, ancient organization known as the Hidden Ones, he will become a deadly Master Assassin and change his fate in ways he never could have imagined.
Here's a full rundown of the contents of the collector's case:
A high-quality figurine of Basim (32cm)
A replica of Basim's brooch
An exclusive Steelbook case
The Art of Assassin's Creed Mirage mini-artbook (78 pages)
A Baghdad Map
A Selected Soundtrack of the game
A copy of the Deluxe Edition of Assassin's Creed Mirage with bonus content: Prince of Persia inspired outfit, eagle & mount skins, weapons, and more! Digital artbook and digital soundtrack.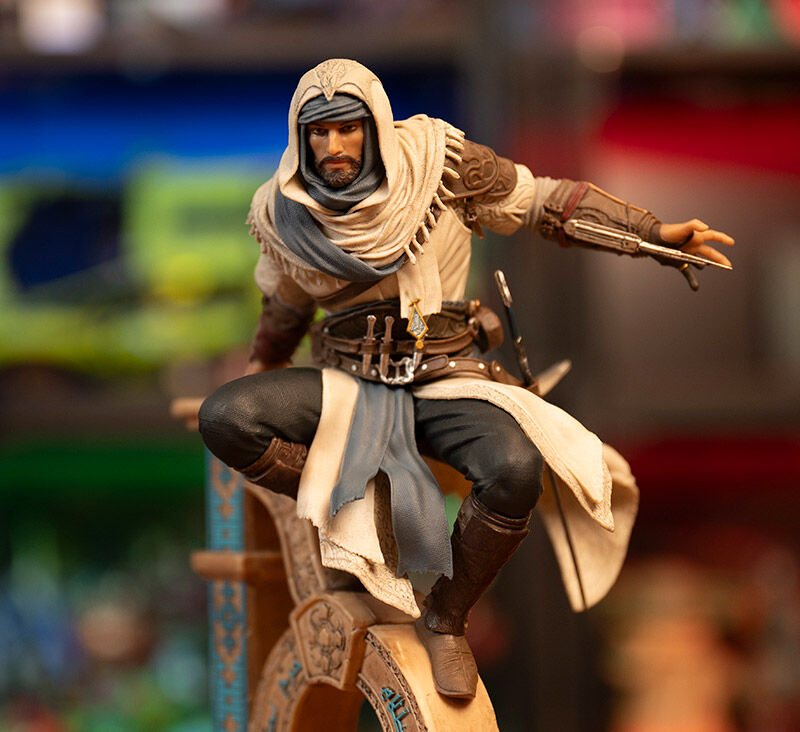 Assassin's Creed Mirage releases on 5 October 2023 on PS5, PS4, Xbox X|S, Xbox One and PC.