Japanese tokustasu superhero Ultraman has enjoyed a long popularity spell since its inception, with various elements becoming signature trademarks over the years, including the Specium Ray stance, his famous Shuwatch cry, and his Colour Timer. As Singapore commemorates 55 years of formal diplomatic relations with Japan, the iconic character will have another role to add to his identity: the face of the "SingapoReimagine Ultraman" campaign, as part of a larger-scale project titled SJ55.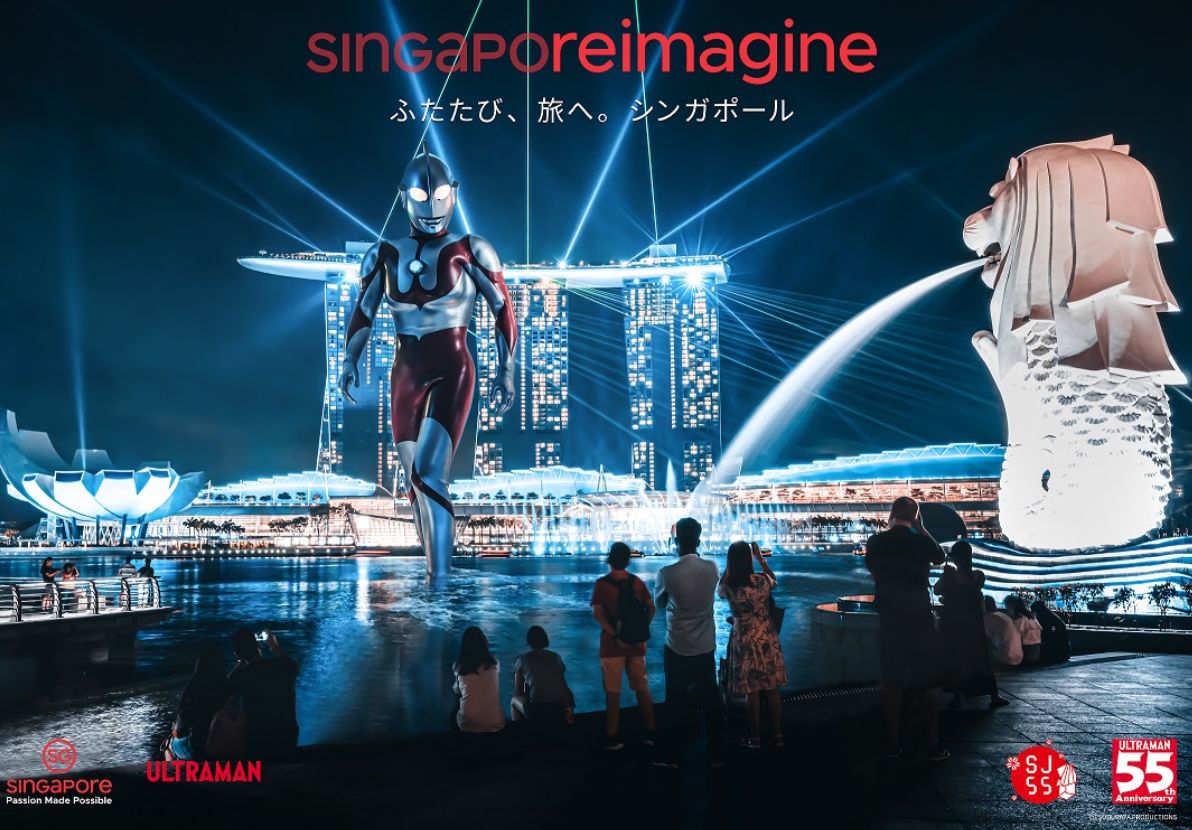 Helmed by the Singapore Tourism Board (STB), the initiative seeks to offer individuals in Japan an opportunity to experience Singapore without having to leave the country in light of current travel restrictions. This is done by planning different events, one of which is the "SingaReimagine Ultraman" campaign that features the superhero as the Ambassador of Light.
The celebration also coincides with the anniversary of Ultraman's first appearance on Earth 55 years ago, and is set to run from June 2021 to December 2022. While no specifics were announced, fans can expect some original movies and theatre works during this period, which may include the likes of Shin Ultraman and an animated film on Netflix. Special themed merchandise was teased as well.
As the harbinger of faith and hope, Ultraman certainly makes for an apt headliner at a time where positivity is very much needed – something that flows in abundance in his message for the masses (translation via Tsuburaya Productions):
Earth, a beautiful planet which floats in the vastness of Space.
There, various people respect one another's culture,
and walk together towards an unforeseen future.
In Central Southeast Asia where summer never ends, the city of Singapore stands resolute.
Here, people have gathered from many countries and regions,
and have built a beautiful place out of their noble passions.
With old traditions and new technologies, they live with abundant nature and limitless passion.
All I love about Earth is there.
Now it is said that Singapore, and the people of Earth, face an unprecedented crisis.
I want to be of help to you all
so that your people can come together once again,
and so that they can smile once more.
And so that once again this land can be filled with passion and wonder.
Let us overcome this difficulty together,
and move on as one;
Towards a brighter future.