When it comes to assembling gaming rigs meant to handle the most intensive of games, there are always a few obvious essentials to include – a powerful processor that delivers fluid gameplay at high frame rates, a responsive and accurate mouse that ensures quick and smooth tracking, and a top-of-the-line monitor that offers beautiful visuals. The equation in building that ultimate battlestation isn't quite complete without a reliable, top-notch gaming keyboard to control the machine with, and like the machine before you, setting up that familiar click-clack sound of key switches that peppers each gameplay session is also yours to build from scratch – if you're up to the challenge.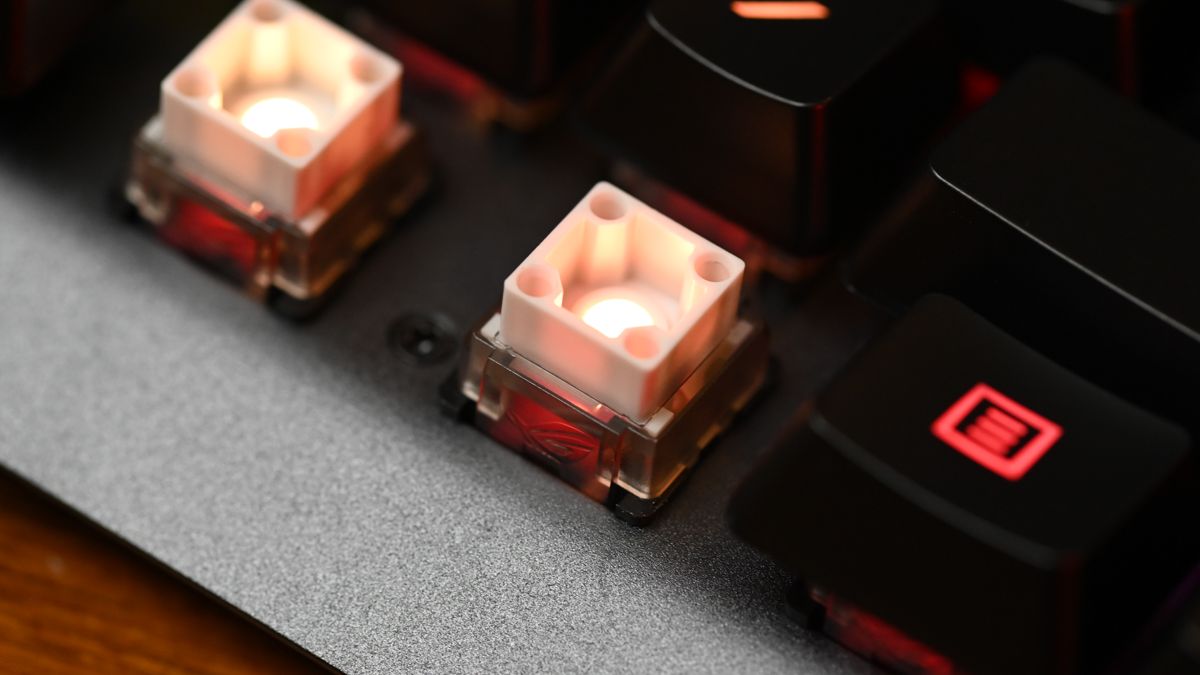 Republic of Gamers (ROG) seeks to improve the experience with its RX Red optical mechanical switches, which are the first to be developed by the Taiwanese brand. Designed to deliver a smooth and linear feel, these ship with a 1.5mm actuation point, offering near-zero debounce delay for lightning-fast inputs, alongside a unique hollow stem, four corner latches, and X-stabiliser to eliminate wobble and ensure consistent keystrokes. A central LED brings a touch of illumination to the mix, with each key stem diffusing light to create a consistent, in-key lighting effect.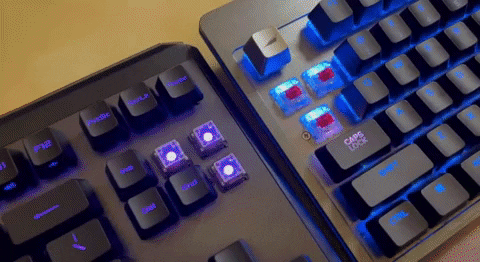 These specially-tailored features mean users will have a greater edge over their peers when it comes to competitive gaming and general use. For one, the RX Red switches are faster than traditional Red models, which typically offer an actuation point of 2.0mm. It's an industry reference that measures the distance at which a switch needs to be depressed and registered as an input, but essentially, a lower reading is generally better for gaming, while a higher pre-travel reduces the number of typos.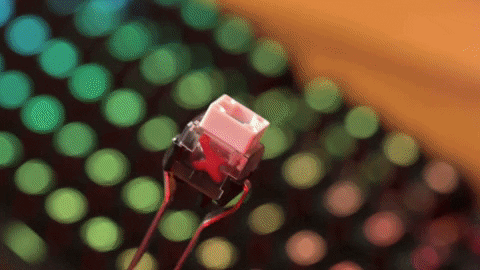 Here's the thing. Despite their reduced actuation point, the RX Red switches won't be susceptible to mis-clicks, as its 40gf initial force introduces the balance of speed and stability. Similarly, its RX Blue sibling also offers faster actuation, along with 65gf of initial force for a clickier experience.
The greatest draw here, however, is their wobble-free effect. With traditional keys, there's often keystroke wobble and inconsistency when force is exerted on different parts of the keycap, but that won't be an issue for the RX Red switches. Their square stems keep the pressure equally distributed throughout, allowing for consistent, firm keystrokes across all areas when pressed.
It's not just theoretical shine, either. The competitive edge did translate to real-world performance when the RX Red switches were put through their paces, registering stable, crisp inputs during moments of rapid action, such as maneuvering around gunfights, or triggering a series of dodge-and-attack combos by repeatedly hitting the spacebar. In and out of these scenarios, the keys were also smooth, linear, and free of delay.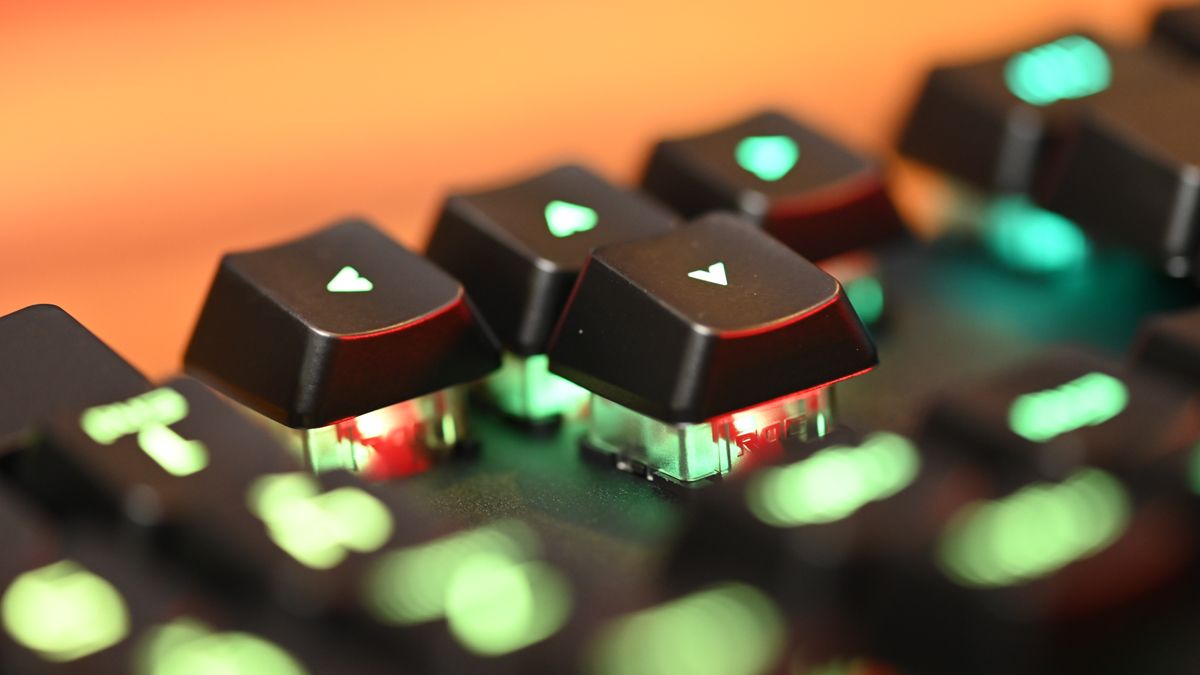 Indeed, each colour switch delivers a unique touch to call its own. The behavior of any switch, regardless of make, can be categorised into three classifications: linear, tactile, and clicky. The first offers consistent and smooth keystrokes, the second ships with a bump in the middle of travel, while the last on the list brings a bump in the middle of travel accompanied by a sharp 'click' sound. Accordingly, the RX Red switches belong to the linear department, whereas the RX Blue switches are 'clicky'. Other popular alternatives include Browns, which are considered to be the best "middle-ground" switch, and Yellows, known for their quiet, linear feedback.
More notably, though, the models that house ROG's RX optical switches are each tailored for different demands and preferences of gaming enthusiasts. Decked out in double-shot PBT keycaps – made from moulding two plastics together, which makes it the most durable material in keycap manufacturing – the ROG Claymore II, Strix Scope RX, and Strix Scope RX TKL boast features that give them a distinct identity.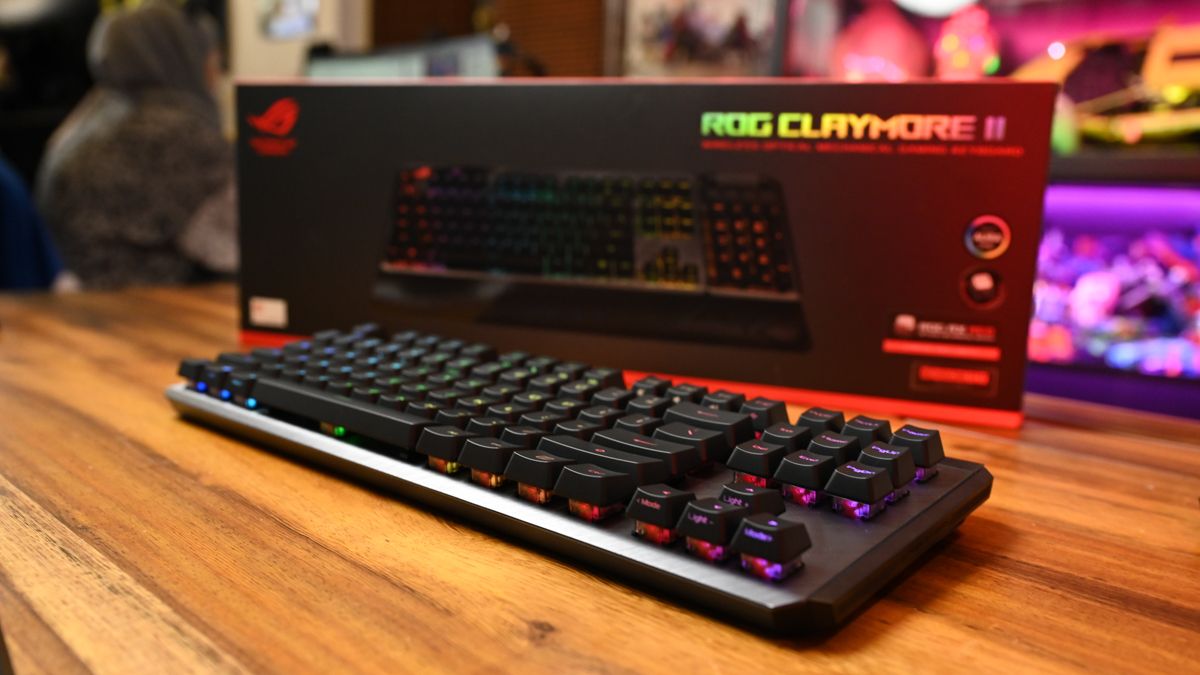 The Claymore II, for instance, is built for those who value versatility with its ability to transform from a full-sized keyboard into a tenkeyless (TKL) configuration that doesn't have the 10-key numeric keypad on the right side. It lets users play the way they want, and grants them the flexibility to pick between three different modes: standard 100% with all 104 keys, gaming 100%, and 80% TKL. The magic lies in its detachable numpad – snap it on for the full-sized experience, or take it off for more desk real estate.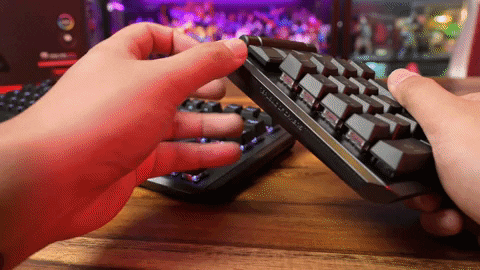 The modular functionality means gaming enthusiasts can make room for less conventional scenarios, such as the gaming 100% mode. Where the other two are common set-ups for typical usage or traditional gaming, this configuration allows the numpad to be attached to the left side, which is handy for titles that require more hotkeys, or when more space is needed for mouse maneuver on the right.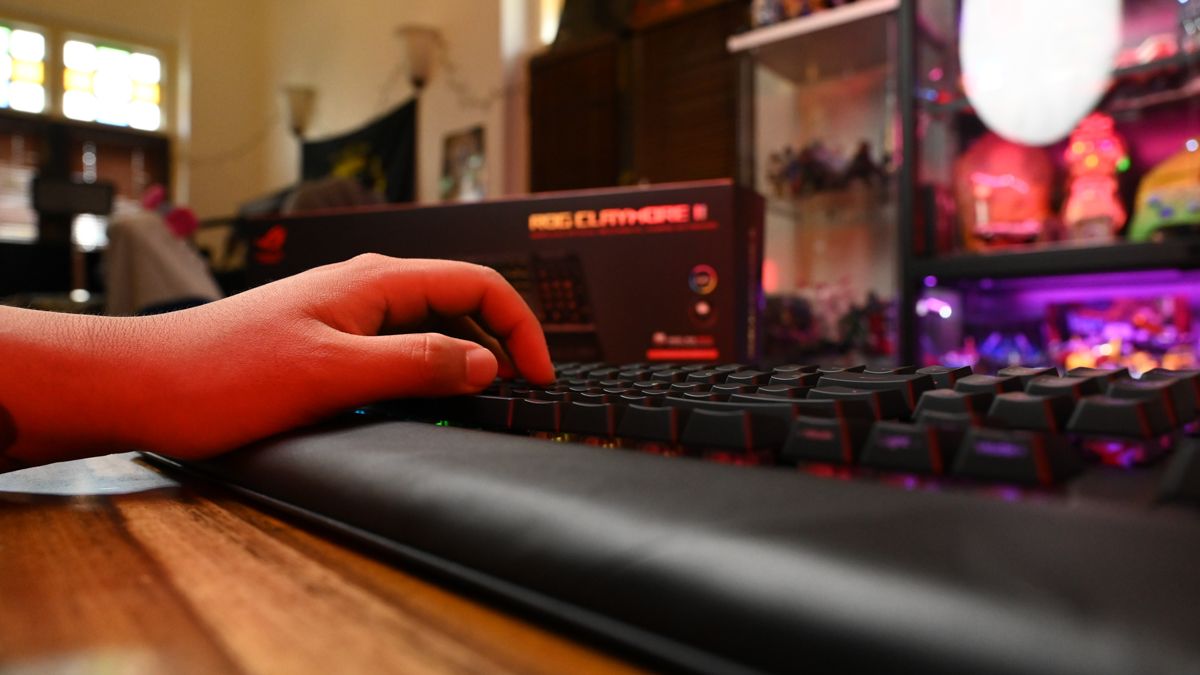 Dual mode also extends to connectivity options. The S$429 ROG Claymore II is able to deliver a response time of one millisecond in both wired and wireless forms while running on a 4,000mAh battery, with a built-in LED indicator giving a visible reading of the remaining charge. Coupled with four customisable hotkeys, an in-built volume wheel, and a detachable wrist rest, the modular keyboard lends a touch of personalised comfort to the user experience.
The ROG Strix Scope RX, meanwhile, ushers in perks for fans of the first-person shooter (FPS) genre. A full-sized keyboard, it features an extended 'Ctrl' key for crouching and other commands, alongside a stealth key that hides all apps and mutes audio for instant privacy. Users of this 104-key keyboard of this keyboard will also be able to enjoy an instant shift between function and media key input with quick-toggle switch, USB passthrough, onboard memory for up to five profiles, and more notably, IP57 waterproof and dust resistance.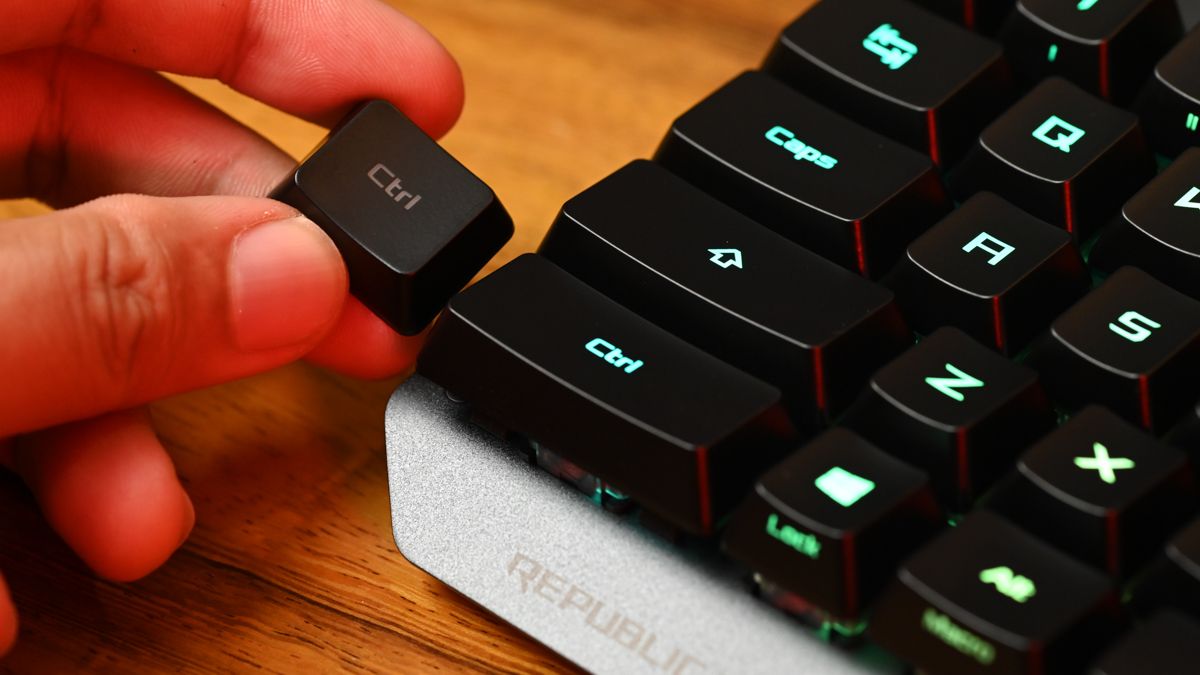 What this means is that users will be able to sit through gaming sessions without worrying about water spillage. Accidentally knocked over your cup noodles in the midst of a mouse flick? No biggie, as the nano-coated PCB within this S$169 device is in place to prevent oxidation of the internal metal parts.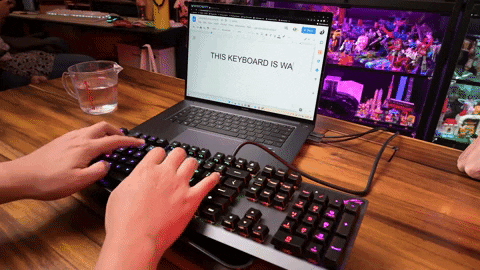 For wireless keyboard users, ROG presents another alternative in the form of the Strix Scope RX TKL Wireless Deluxe. The smaller 87-key sibling (S$299) boasts an almost identical set of offerings to the full-sized Strix Scope RX, such as the stealth key, extended 'Ctrl' key, and quick-toggle switch, but with two main differences: a magnetic wrist rest, and tri-mode connection.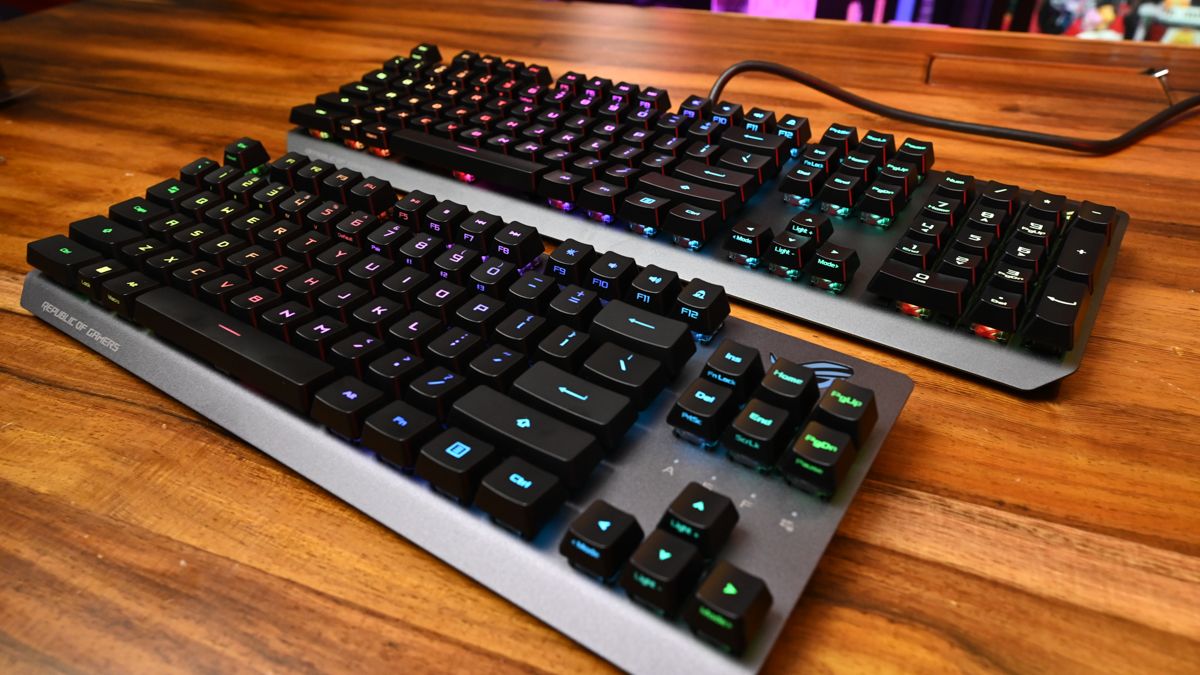 Where the former brings added comfort to gaming sessions, the latter allows users to connect and switch between three devices simultaneously via Bluetooth. The keyboard is wireless in its default state, though it can be hooked up to a standard USB if the situation requires. Use it in either configuration, and up to 76 hours of low-latency gameplay awaits.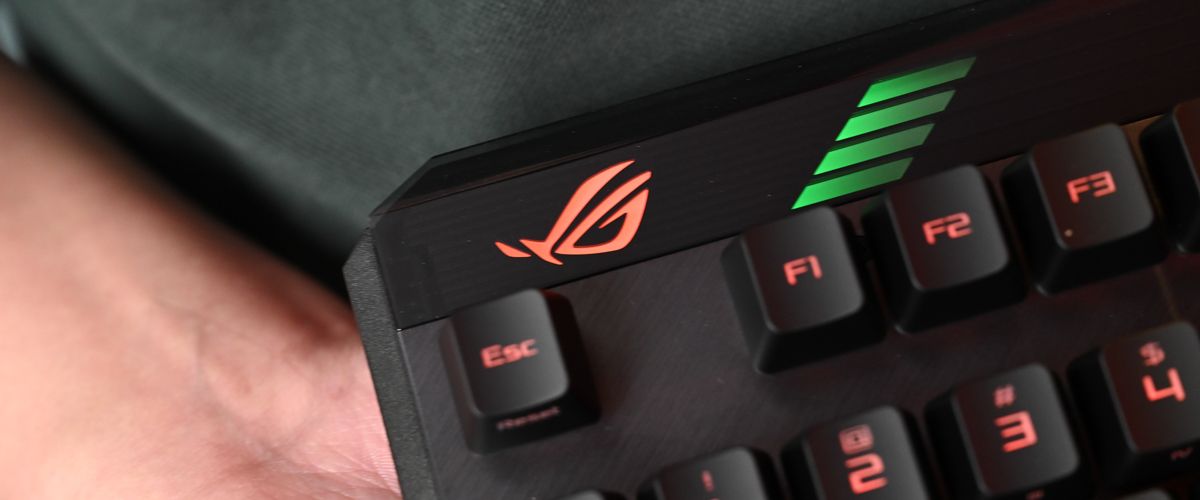 With three mechanical keyboards catered to different preferences, ROG is looking to cement the belief that there's always a choice for the everyday gamer. The models are armed with RX Red optical switches here, but those who like a clicker, more tactile experience can opt for the RX Blue alternative instead. All three of them are available for purchase now, with the Claymore II leading the pack at S$429. By comparison, the Strix Scope RX TKL is retailing for S$299, while its full-sized counterpart comes in at S$169.
Take your pick, and then it's time to get that gaming battlestation going.
---
This article is brought to you together with ASUS Singapore.