With multi-device households becoming the norm nowadays, fast internet speeds and wider coverage are the top factors that can influence a user's purchase decision. The TP-Link Deco X50 AX3000 Mesh WiFi 6 System, designed for houses with more room and walls, offers both of that – and then some – to deliver an upgraded Internet experience.
Sporting AX3000 Dual Band WiFi connectivity, which combines wireless speeds up to 2,402 Mbps over 5 GHz, and 574 Mbps over 2.4 GHz for a huge boost in transmitting and receiving data, this mesh system ensures a robust network covers the home and the Deco X50 boasts support for over 150 connections, with four times greater capacity for simultaneous connections. That's a whole lot of horsepower, which is why TP-Link has fortified its network infrastructure to pack in faster and reliable load speeds without compromising on performance.

Blazing speeds count for nothing if there's intermittent connection, however and to reduce interference and interruption, a 1.7 GHz quad-core processor makes it possible for the wireless transmission and Ethernet backhaul to work together, resulting in even faster network speeds for coverage up to 2,500 square feet, or between one to three-bedroom spaces. Essentially, the Deco X50 is more than well-equipped to eliminate WiFi dead zones, which will come in handy for high-definition entertainment activities, including gaming, content streaming, watching videos, and the like. Need more coverage? Simply add another Deco to your main unit for expanded connectivity and you're good to go.
This additional bandwidth extends beyond a fixed area as well. Courtesy of AI-Driven Mesh, the device is able to deliver smart WiFi that follows users around wherever they are, without interruption. Here's how it works: the technology automatically learns its network environment, client quality, and user behavior, prompting the software algorithm to initiate an optimised setup for their respective homes.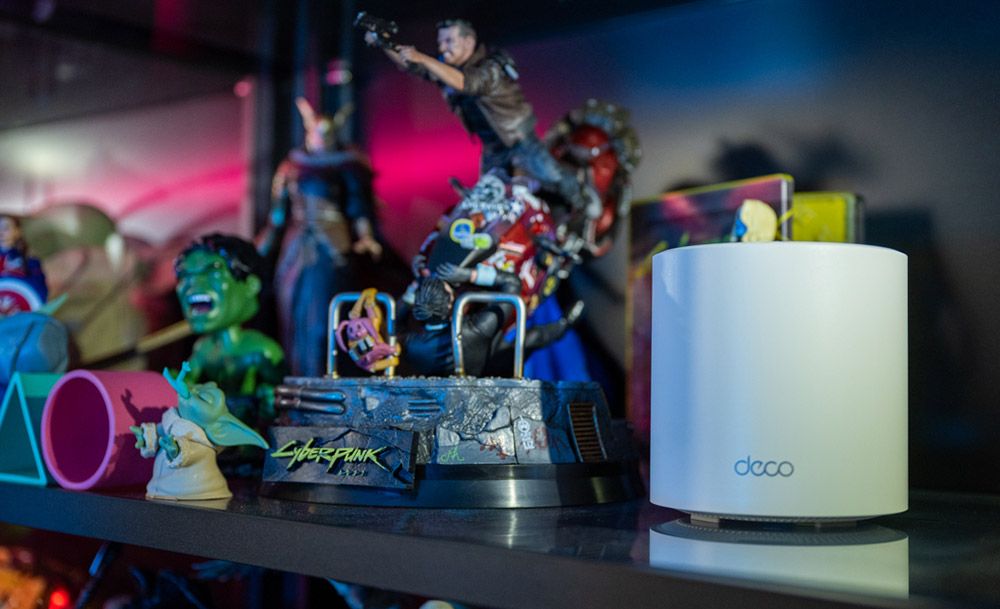 With always-on WiFi networks, security is key and it's easy to overlook its importance in favour of faster speeds and wider coverage. There's certainly no shortage of secure and protection features here, with the Deco X50 offering safeguarding measures including Network Protection, Parental Controls, wireless encryption, firewall, and the Blacklist feature.
When Network Protection detects cyber threats to privacy settings and connected devices, Parental Controls lets owners manage online time and block inappropriate content from young children. Meanwhile, the network comes fortified with WPA, WPA2, and WPA3 encryptions, with the firewall combating malicious attacks elsewhere. Lastly, specific devices can be blacklisted to protect the network from unauthorised users, thus strengthening privacy and security levels.
Network Protection and Parental Controls aren't the only protective resources that fall under the TP-Link HomeShield services as both the Quality of Service (QoS) and Comprehensive Reports tools serve owners outside of security, and instead work together to prioritise bandwidth and gather full statistics and insights of a home network.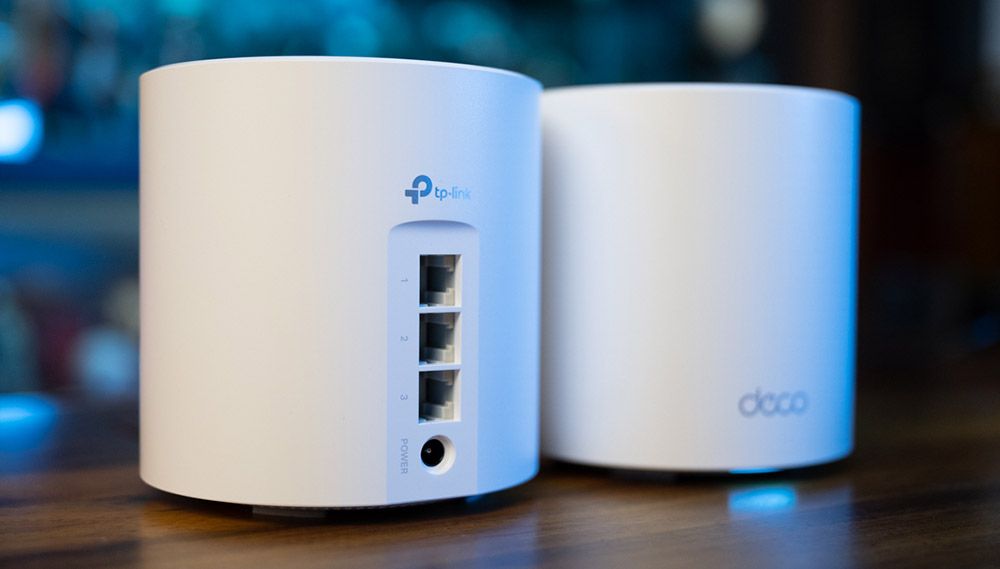 The well-rounded functionality of the Deco X50 may make the setup or navigation process sound complicated, but the device is about as user-friendly as it comes. All you need to do after unboxing is to install the Deco app on your smartphone, follow the app's on-screen directions, and leave everything else to the software and its features to take over. The device's Auto Connection Test, for instance, tests the internet connection of any owned Deco units and identifies a suitable placement location for them, while Remote Management offers app control over the Deco network from any smartphone or tablet, even if you're not nearby.
Switching between different modes is also designed to be a fuss-free affair. The Deco X50 can switch modes easily, from Wireless Router to Access Point mode and the vice-versa, with the former creating an instant private wireless network, and the latter granting access for any existing wired network.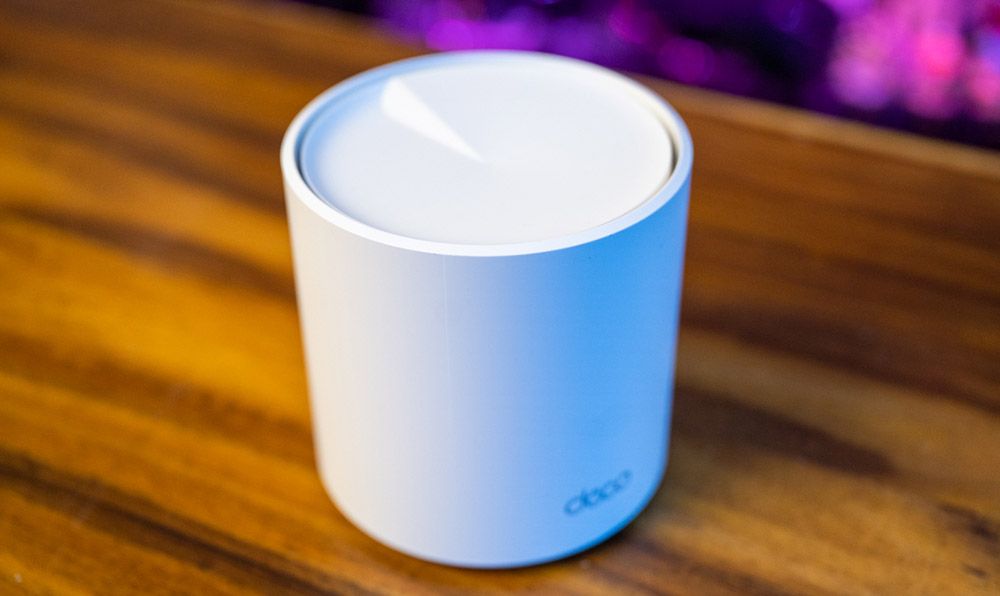 Eliminating dead spots with seamless coverage and delivering fast connection speeds are undoubtedly the greatest strengths of the Deco X50 mesh system, but it's no slouch in other areas as well. From security to ease of use, TP-Link has covered all grounds in its mission to offer a reliable, high-performing WiFi 6 system – as the digital world continues to grow ever so interconnected.
The TP-Link Deco X50 AX3000 Mesh WiFi 6 is available as a standalone unit (S$185), 2-pack (S$339) or 3-pack (S$449). M1 is currently having a promotion for its 2Gbps plan at S$59.90/mth with 3 months free subscription. Customers who choose from TP-Link Deco X50 (2-pack) or TP-Link Archer AX11000 will receive a free TP-Link Tapo TC70 Pan/Tilt Home Security Wi-Fi Camera worth S$59 (While stocks last).
---
This article is brought to you together with TP-Link.
---

Drop a Facebook comment below!