Even though the original film starred three well-known actresses in leading roles, and was released by Disney back in 1993, Hocus Pocus was panned by critics and failed to make any magic at the box office.
In the subsequent 29 years though, the supernatural comedy, about a villainous trio of witches, played by Bette Midler, Sarah Jessica Parker, and Kathy Najimy, who were inadvertently resurrected by a teen virgin on Halloween, gained a cult following among the young and family audience, and is now one of the unlikeliest films to get a sequel, courtesy of the House of Mouse's Disney+ streaming service, reuniting the three actresses who have been resurrected yet again.
And for leading star Midler, who plays Winifred "Winnie" Sanderson, the oldest of the three Sanderson Sisters/Witches, the return to Salem, Massachusetts was a long time coming.
"This was kind of a dream come true, it really was. I mean, I've realized [Hocus Pocus] was actually a phenomenon. I started asking people 'Do you think they would be interested in a sequel?'. This was a long time ago, this was like 15 years ago, something like that so here we are," said the 76-year-old singer/actress at a press conference Geek Culture attended.
"I think I'm a little elderly for a franchise at this point, but I'll take what I can get."
Even though it's been almost 30 years and the three leads aren't as young as they used to be, Midler believes that the themes of sisterhood that the Sanderson Sisters represent are still relevant today.
"There's so much going on in this world that we never really realized until maybe the last 25, 30 years, maybe 50 years. Things have changed for women, but things have not changed fast enough for women and I think these three characters are really in a strange and odd way quite positive for women," shared Midler.
"First of all, they're very funny, which women are not allowed to be, are not supposed to be, and they're intensely loyal to each other. Their bond is very, very strong so in any situation where women are together, a bond of friendship and sisterhood is really, really important and then this movie sort of shores it up."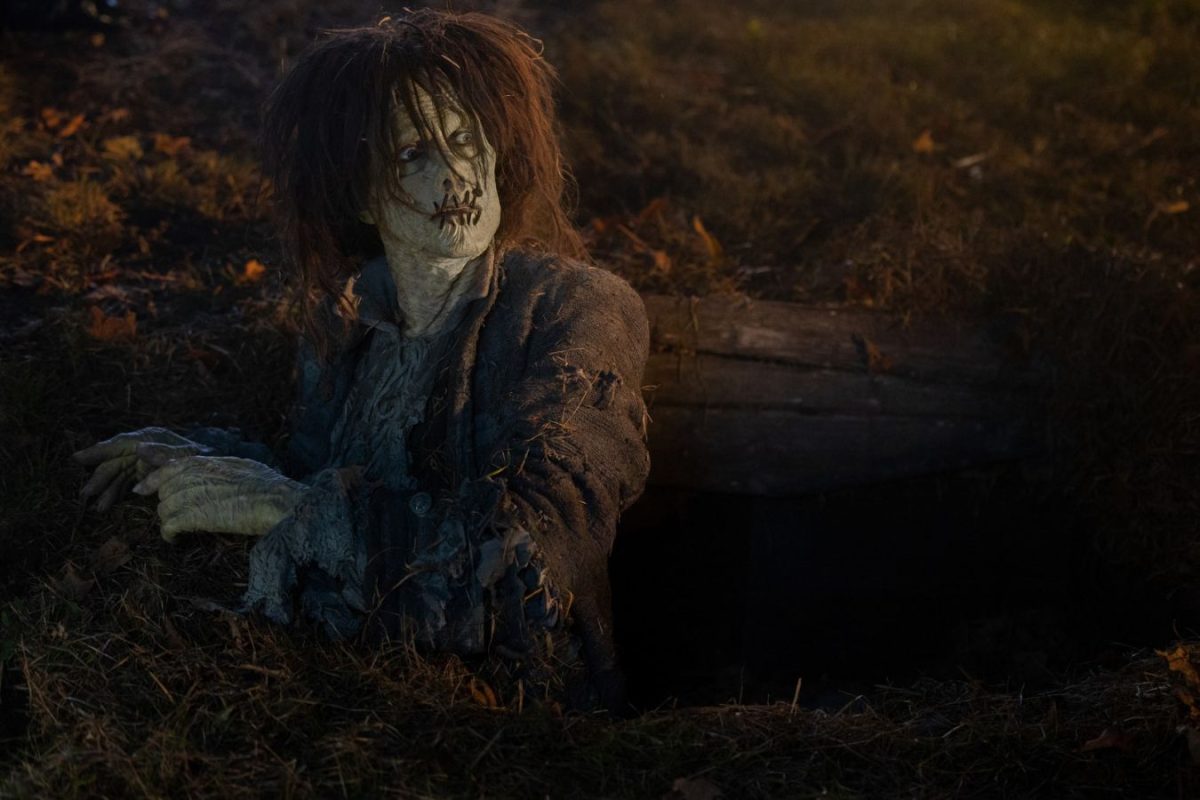 As expected, the sequel sees the three leading witches return to Salem again but that's not all the sequel brought back. Hocus Pocus 2 sees musical numbers as well as the return of William "Billy" Butcherson (Doug Jones), a character in the first film who was believed to be Winifred's former lover.
For director Anne Fletcher, these elements are what makes Hocus Pocus so special and having it in her sequel not only aids in honouring the original film and its fans but also makes the movie entertaining for new audiences.
"Well, the mission, in general, is the story and honouring the first movie and carrying into the sequel and making sure that I'm honouring these characters for the fans and bringing it into a new generation," shared Fletcher about her mission for the sequel.
65-year-old actress Najimy compares the movie's legacy to Wizard of Oz, which can be enjoyed through all generations.
"I think there was something in this film, I think, like Wizard of Oz-ish, where the generation shows it to their kids and shows it to their kids and shows it to their kids. It becomes part of the fabric of the history of the family," shared Najimy.
And no one, least of all Jones, expected that Billy would also make a return in the sequel, though Jones reckons there's an obvious reason why. He joked, "Probably because I was a zombie before zombies were cool, and I was not a brain-eating zombie, that's a big difference."
"Billy is goofy, floppy fun and he kind of matches the energy and the floppiness and the fun and the overdone characters of the sisters," he continued.
29 years is a long time, but getting into character was second nature for the actor.
"Oh, well, I will tell you what, Billy Butcherson, very physical. I was 32 when I played him the first time. I was 61 playing him the second time, big difference. My first scene in the movie was stumbling up a staircase into a doorway. I'm like, I don't remember it being this tiring before," laughed Jones.
"When I looked at myself in the mirror, I thought, 'Oh my gosh, two minutes have passed in the last 29 years!'. He came back right away, voice and everything. I don't know how that happened but it was kind of magical."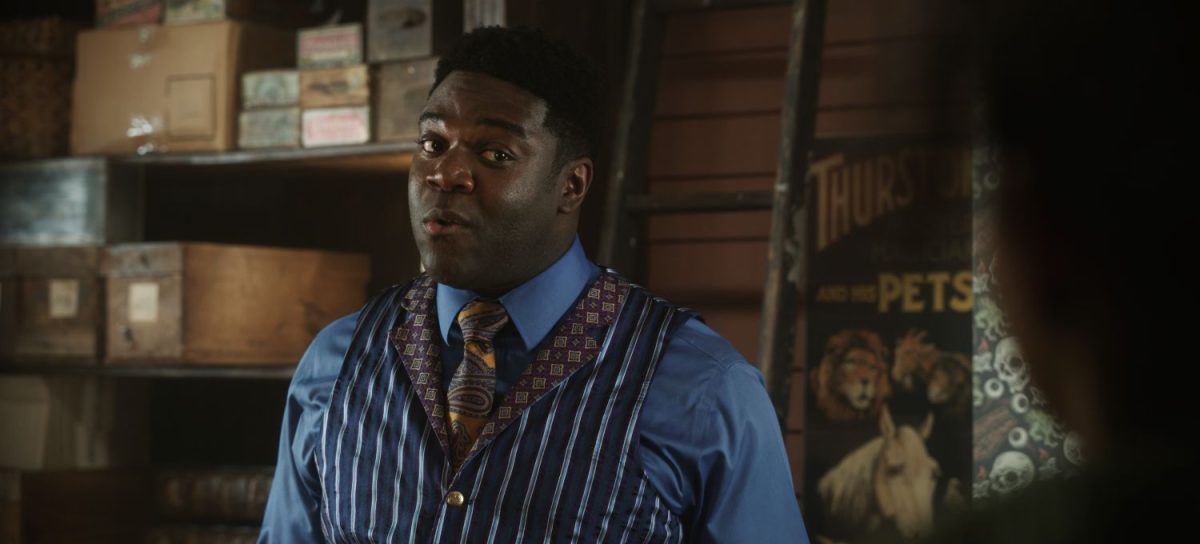 Joining the returning cast members is Sam Richardson (Veep), who plays Gilbert, a store owner who sells all things witchy and the occult, and is a major fan of the Sanderson Sisters. Coincidentally, Richardson is a huge fan of the original film, so playing such a significant role in the sequel proved a unique experience for the actor.
"As a fan of the movie itself, this was directed right at me when the movie came out. To be in the movie as a fan of the movie from growing up and getting to watch these three and Doug, as a fan in my eyes and watching myself it's so many levels of inception. It's very meta. My whole career was just a plan to get into Hocus Pocus, and I did," laughed Richardson.
And joining Richardson for the sequel is Gossip Girl (the reboot) actress Whitney Peak as the new protagonist named Becca, who along with her best friends Izzy (Belissa Escobedo) and Cassy (Lilia Buckingham, square off against the evil Sanderson Sisters.
Whilst these teenage girls don't go around trying to eat children like the witches, there are some pretty interesting similarities between both trios, Peak points out.
"I think there is just like an interesting parallel of the older witches, but also, the three of us. Three completely different walks of life, personality and individuality and then just kind of finding this bond where you can be selfless and completely comfortable with each other," said Peak.
Although the 19-year-old actress wouldn't dare to compare her character Becca to Midler's iconic Winifred, there are more similarities to their characters than Peak would admit. This is especially seen in the way Becca interacts with her best friends, who like Winifred and her sisters Mary and Sarah, are based around the idea of sisterhood.
"Becca really values the people that she keeps around her. She has a core friend group and you know, no matter what happens, she eventually gets to reuniting and just kind of putting their differences aside… making sure that she has her sisters behind her the entire time," Peak continued.
Unlike Richardson, Hocus Pocus was way before Peak, Escobedo and Buckingham's time. Their feelings towards being part of the sequel may differ when compared to Richardson's and the original cast made up of Midler, Parker, Najimy and Jones, but the fresh faces are at least aware of the significance of their participation in the expanding Hocus Pocus.
"Halloween is the best holiday. Aside from that, I just have always loved spooky Halloween movies because I feel like it can be extremes on both ends. You have one end of horror, and then you have this end of like camp and they all bridge together in the same genre," said Escobedo.
Buckingham added, "It was the best thing I could have asked for. I mean, I worked with legends and learned so much. I'm very grateful."
Hocus Pocus 2 is now streaming on Disney+. 
---

Drop a Facebook comment below!