Beyond a fast processor, a high-end graphics card, and a top-notch monitor, every gamer knows that peak performance in any multiplayer matchup also depends heavily on your internet connectivity. That's why a fast and reliable router is a must, offering a simple set-up for your entire home, the latest Wi-Fi 6 connectivity that your bandwidth-hungry devices, and those in your household, can feed on. In steps TP-Link, a leading consumer network device maker and its Archer AX11000, which helps keep one at the top of the leaderboards, while serving everyone else in the family.
Outside of gaming, the Archer AX11000 Wi-Fi 6 router has plenty going for it as the reliable invisible assistant that'll let you kick back to stream your favourite movies, or stay ahead of your work tasks anywhere within the home office.
Here's how it gets the job done.
---
1) Powerful Hardware, Fast Wi-Fi 6
The TP-Link Archer AX11000 router runs on a 1.8GHz quad-core CPU with 1GB RAM and 512MB of flash memory, making it blazing fast for gaming, streaming as well as other less demanding daily use.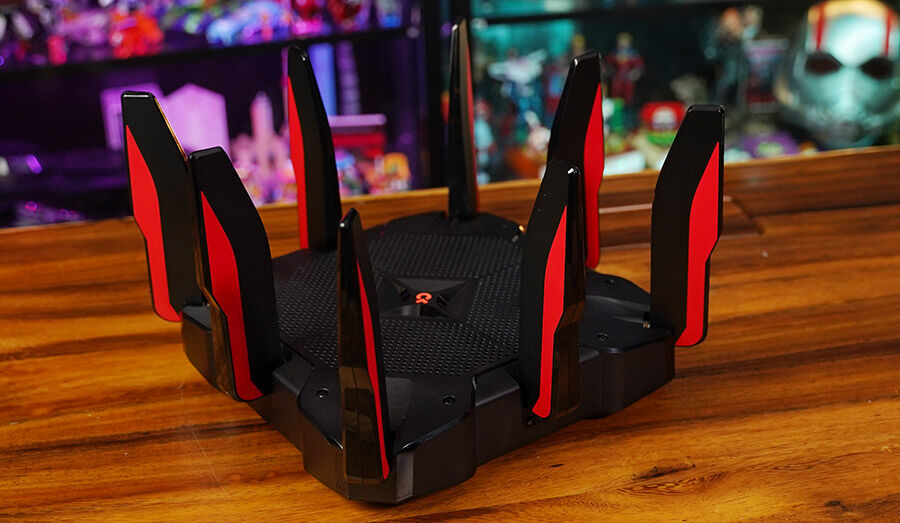 Its tri-band 4×4 Wi-Fi 6 supports 1,148Mbps on 2.4GHz frequency, and two bands of 4,804Mbps on 5GHz. This makes it possible to dedicate one of the channels specifically to gaming, thereby removing potential throttle from other devices competing for bandwidth. With eight high-performance antennas as well, the router is capable of covering all parts of a typical Singapore home with fast transfer speeds, so that you won't get any latency issues from your side of the network.
---
2) Extreme Connectivity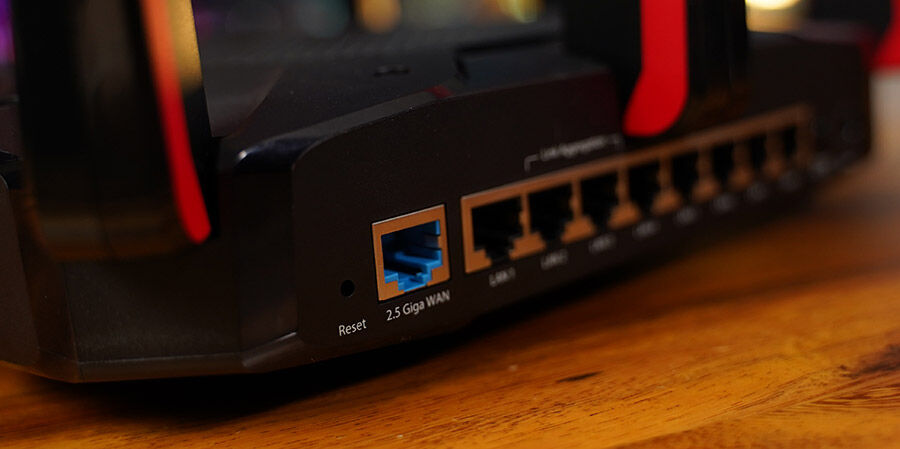 The Archer AX11000 comes with a huge amount of ports to give you ample wired connectivity if you need them. It has a 2.5Gbps WAN port and eight Gigabit Ethernet LAN ports (of which two can be link aggregated), as well as a USB-A and a USB-C, which basically means that you won't have any issues with finding a connecting port for any of your devices. Hot swapping cables will be a thing of the past.
---
3) Optimised Gaming Performance
The router's Game Accelerator setting is designed to automatically detect and optimise channels to keep them at minimal latency, giving users an edge in competitive gaming. The path to true gaming victory is cleared on this end, and all you have to worry about are your skills and the challenge, as well as how the network links to external game servers.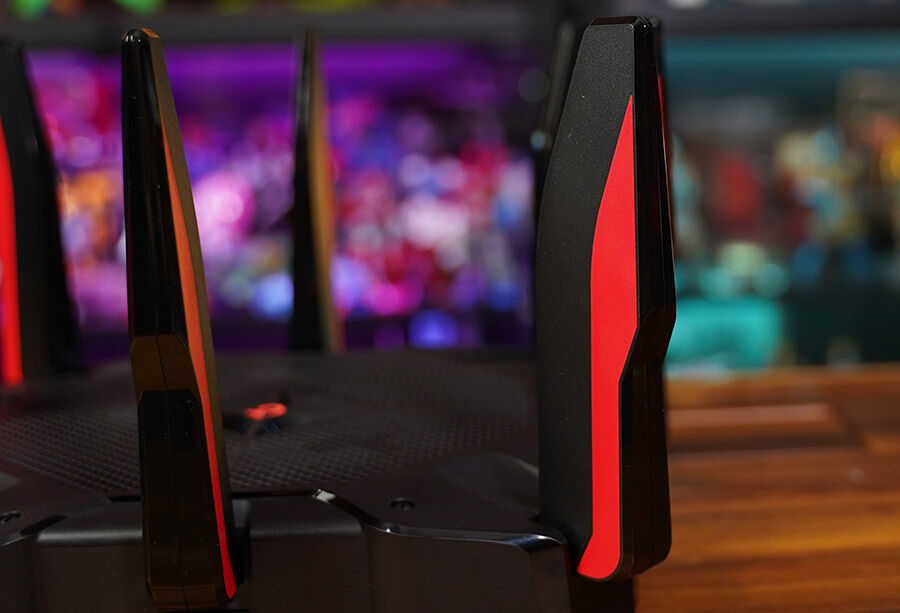 Online gaming isn't the safest option, however. Connecting to other servers opens up the network to various vulnerabilities, and TP-Link has taken additional measures to prevent this with dedicated security tools.
---
4) Enhanced Security
The router comes with a lifetime subscription to TP-Link's HomeCare Security, which provides antivirus protection whenever you connect online. Along with its WPA-PSK and WPA2-PSK encryptions, it offers another layer of security against digital threats that are becoming more sophisticated every day.
For enhanced protection, users can also choose to create a separate network for friends and visitors, with an Access Control feature allowing them to whitelist or blacklist certain devices to the internet. Parental controls, meanwhile, should prove handy for parents in restricting internet access, time, and content for the little ones.
---
5) Ease of Use and Sharing
It's common to have more than one device in every household, so more convenient methods of file transfer and sharing are always welcome. With the Archer AX11000's built-in server, users can easily play music, watch videos, and view photos from any device on their network, which makes for smooth and fuss-free navigation.
This ease of use is further accentuated by the various features on the TP-Link Tether app. Apart from ensuring quick and simple installation, it also reduces the hassle of network management and configuration.
---
6) OneMesh Support
The Archer AX11000 comes with support for TP-Link's OneMesh system to provide strong coverage to a bigger area, such as a big home or a small office, without a high cost. The router can be hooked up to OneMesh range extenders (sold separately) to provide fast, stable speeds so there's no drop-off in performance even at the farther ends of the router's Wi-Fi coverage.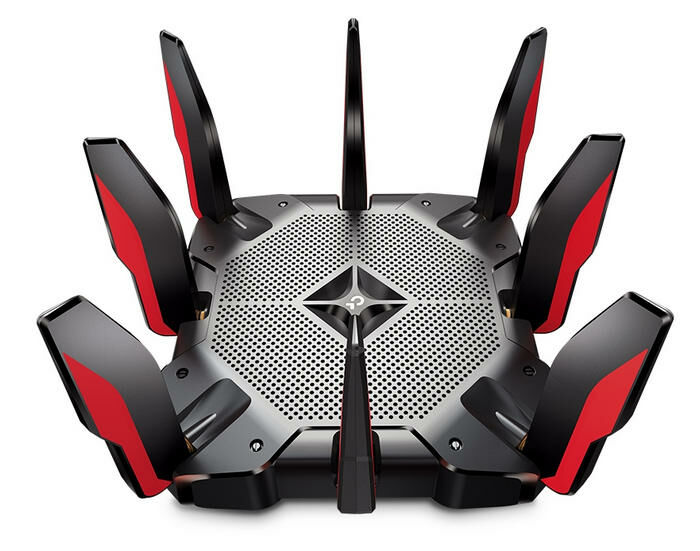 ---
The TP-Link Archer AX11000 Wi-Fi 6 router (S$449) is a reliable home assistant that can keep your home network and internet connection running capably at all times. Its easy set-up and good looks are icing on the cake. If what you need are consistent speeds for gaming, streaming, downloads, and staying connected to the world, the Archer AX11000 will have your back.
M1 is currently offering the TP-Link Archer AX11000 at just S$13 per month top-up with the Fibre Broadband 1Gbps plan or get it free with the Fibre Broadband 2Gbps plan. For a limited time till 30 September 2022, sign up for the 2Gbps plan at S$51.90/mth (U.P. S$59.90/mth) exclusively with the TP-Link Archer AX11000.
---
This article is brought to you together with TP-Link.
---

Drop a Facebook comment below!