Toy photography depends on a keen attention to details, and it's something that Sunny Ang only knows full well, as it is what drives his passion for his craft, even to the point where he will travel to the other side of the country for it.
Having spent five years in this hobby, Sunny has long made a name for himself with his well-crafted setups and incredible humour evident in his photos and recalls the one incident of a photoshoot in Jurong Lake, where he snapped images of Mr Incredible battling against a Rancor from Star Wars.
The shoot finished smoothly, and it was only after he got home that he realised that he misplaced something small.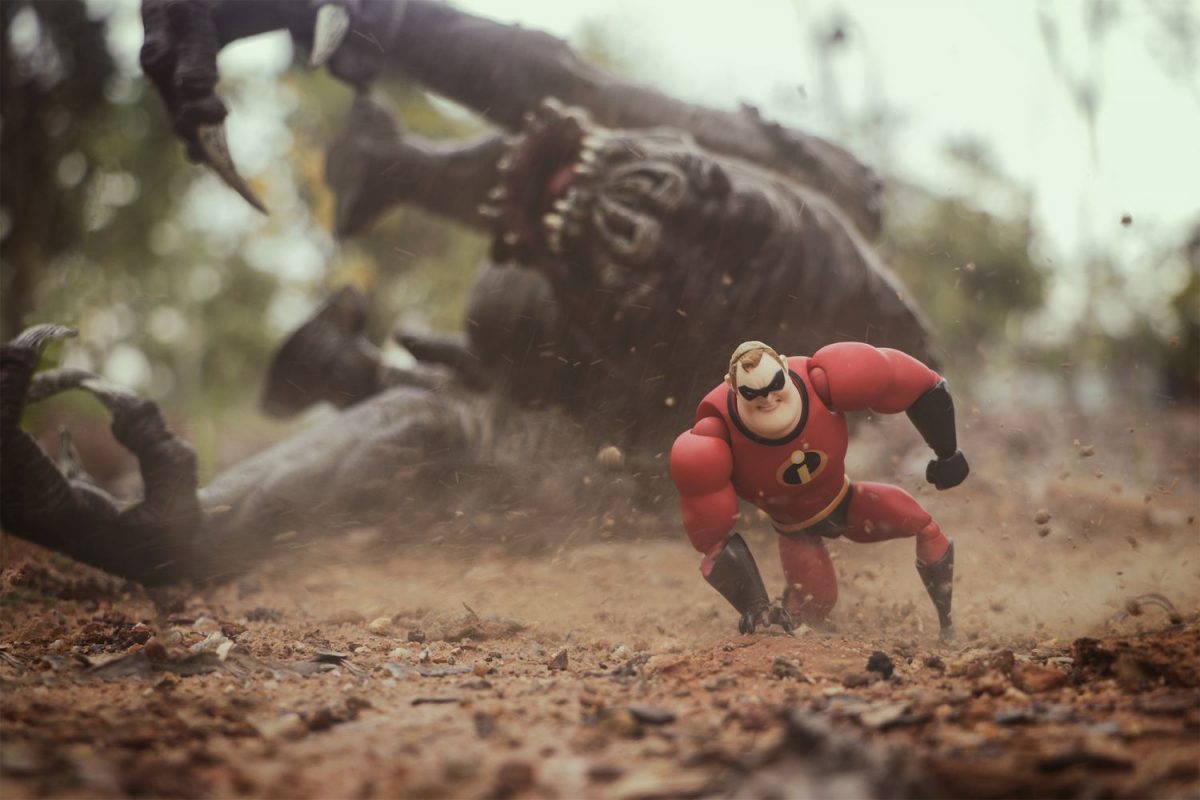 "When I reached home, I found out the figure had lost his hand. The figure was one of my favourite and I searched high and low online for a replacement, either for the full figure or someone who was willing to sell parts of the figure," Sunny shared in an email interview with us.
Sunny ended up returning to Jurong Lake in a bid to find the missing hand, despite living on the other end of Singapore, in Pasir Ris, "I remembered pretty clearly where I had taken the shot the day before and it was quite a distance into the park. Less than 5 minutes of looking around, I managed to find the tiny piece."
Some might think that such focus on details is unnecessary, but this is what drives the freelance graphic designer, who first delved into toy photography after taking a photograph of one of his son's Spider-Man figurine. He posed it on a window ledge overlooking the street below, snapped a photo, and the rest is history.
Since he has been mainly working from home, even before the Circuit Breaker measures were implemented, he notes that his overall workflow has not been affected much but ironically, he does find himself missing outdoor photoshoots, now that he can only shoot his toys indoors thanks to the Circuit Breaker.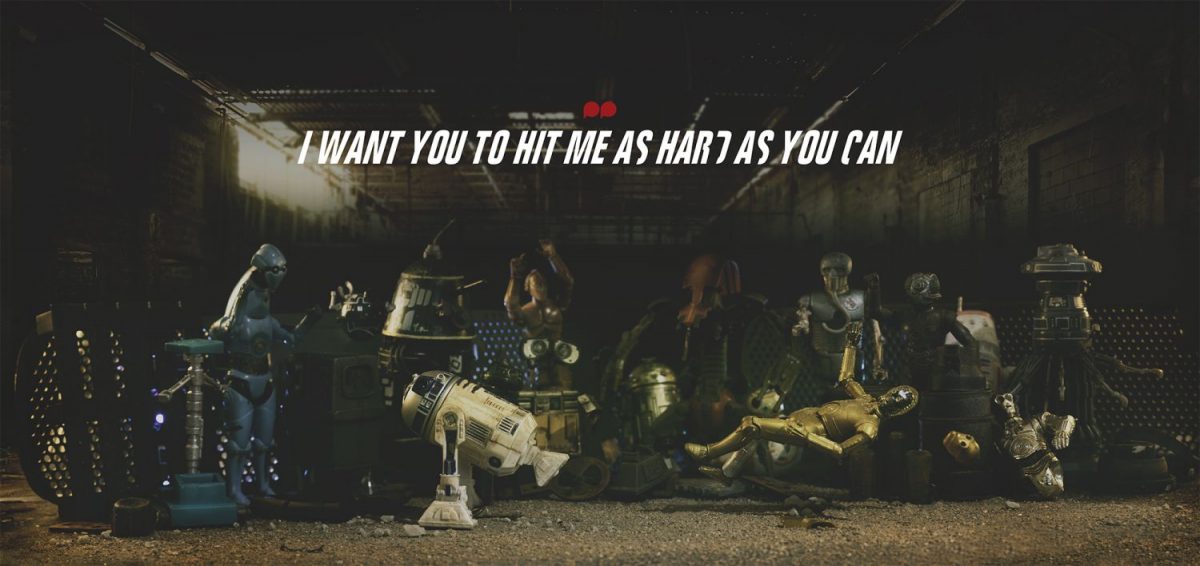 "Because of COVID-19, some of my projects got cancelled but I do have some new ones coming up once this quarantine period is over. Without the stress of worrying about projects, I do have more time to spend on this hobby during this Circuit Breaker period," said Sunny. "During this period, I can only do indoor shoots. I do miss shooting outdoors with friends from my Facebook group Plastic Singapore. We do monthly photo walk, primarily shooting toys."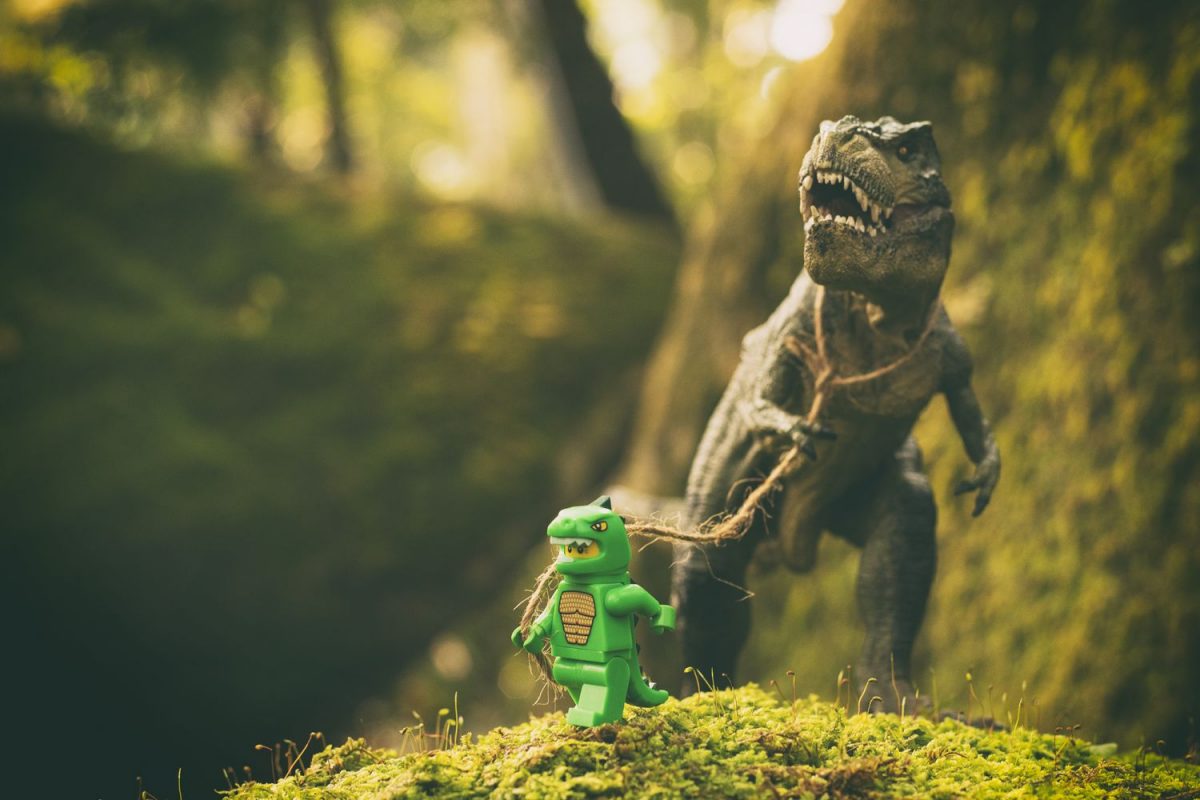 Sunny shares that he doesn't force himself to shoot his toys, instead only picking up the camera when the inspiration strikes, "The amount of time spent shooting depends on when inspiration strikes. When it does, I can do one shot a day. Alternatively, I may not even pick up the camera for a couple of weeks."
Speaking of inspiration, Sunny reveals that he doesn't actually actively seek ideas to shoot his toys with. Instead, he lets the ideas come to him naturally as he goes about his day, from mindlessly surfing the internet, or even through surfing his social media feed. The ideas can come in the form of anything, from a scene or quote from a movie, to something completely random on the internet.
Regardless, Sunny has three main factors that guide how he shapes his final piece. The first is 'Juxtaposition', where he finds two unrelated items and create something new and unexpected with them (i.e. Mr Incredible and the Rancor from Star Wars).
Then there is 'Appropriation', which sees Sunny putting his own unique spin on something he has come across.
And finally, there is 'Subverting Expectations', where Sunny has fun taking what is normally expected of a character or scene, and does a 180 on it.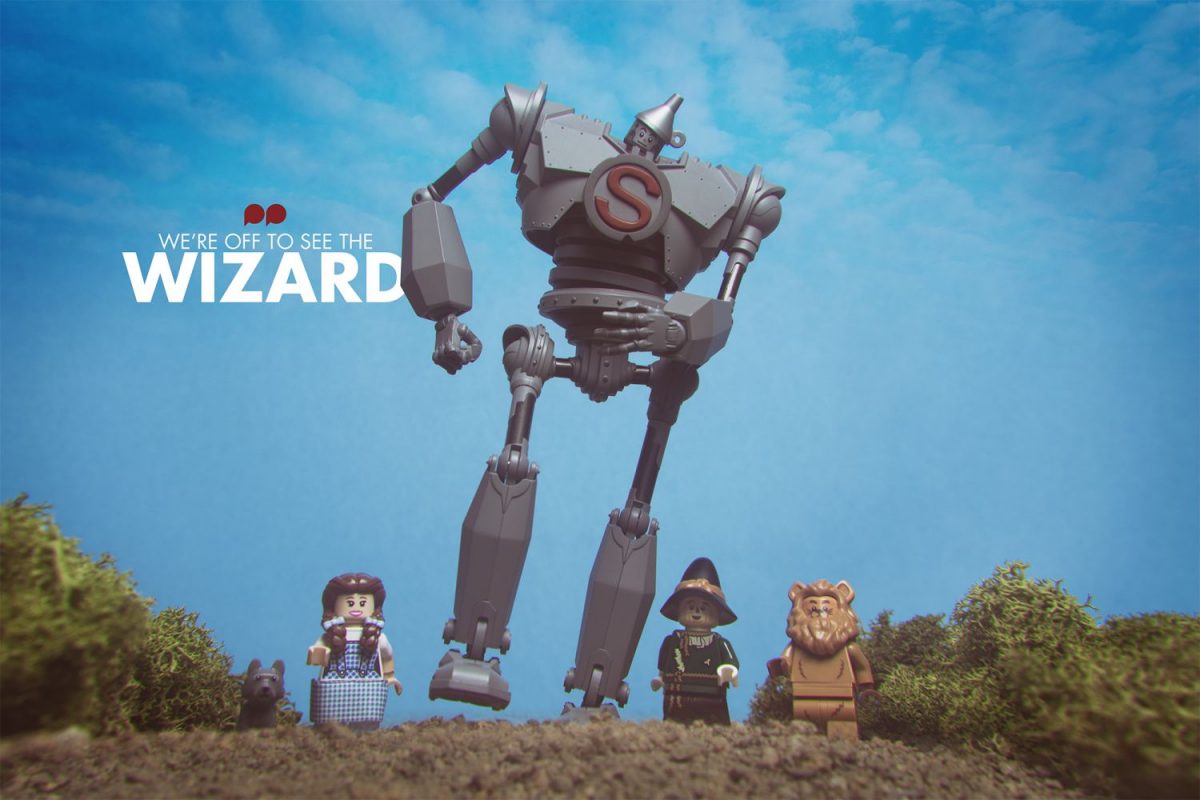 Having given some useful advice to help budding toy photographers get started with the hobby, Sunny is back with more useful tips and tricks, this time for shooting toy photography indoor:
1. Get creative. You don't need a fancy camera set up to do toy photography, just your mobile phone and lots of imagination. Sunny suggests using coloured paper as a simple background and to look around your house for everyday objects to use as props in your photo.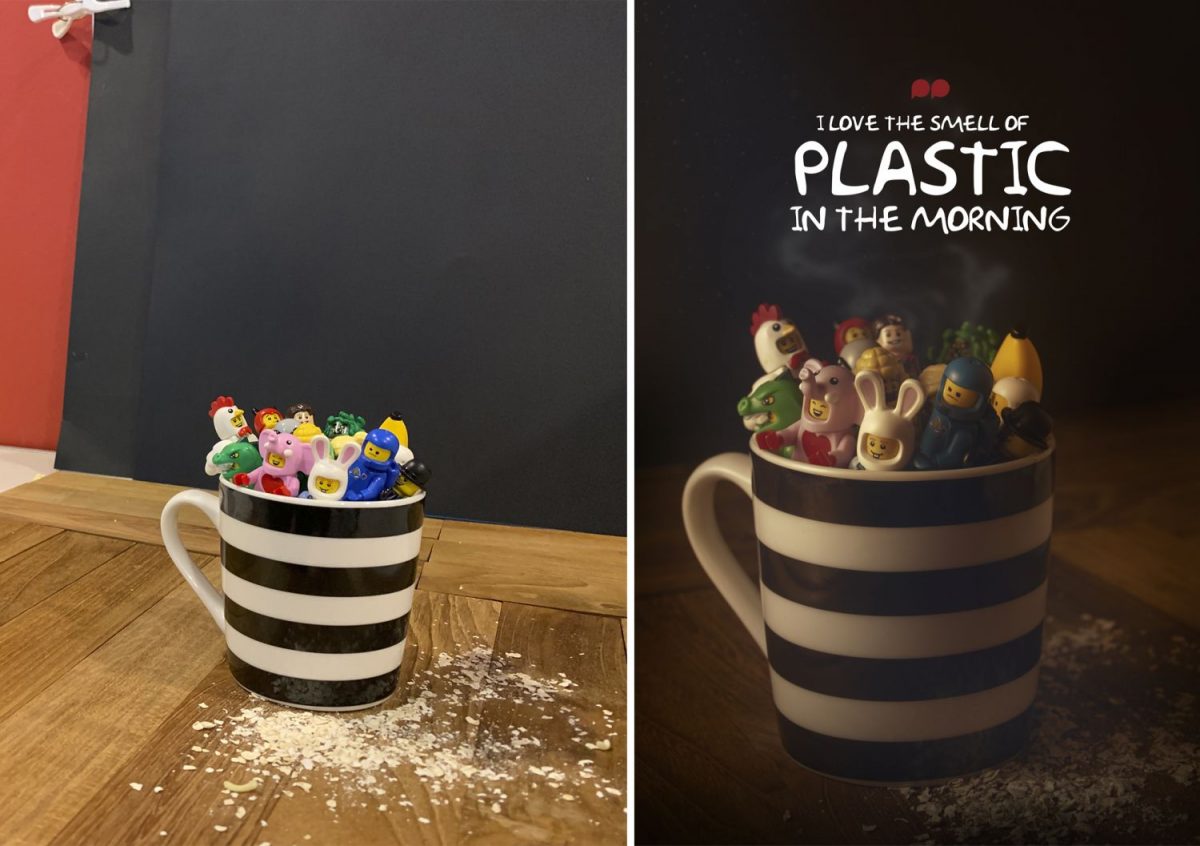 2. Create different landscapes with materials found in your home. You can create a makeshift real-world environment using blue paper as the sky and some organic material such as soil or sand as the ground. Or if you don't have potted plants or a garden in your home, you can also use flour to create a snowy landscape, or a glass bowl filled with water to create a scene underwater.
3. Play with lights. You can experiment switching off all the lights in your room and shining a torchlight from different angles to get different dramatic effects.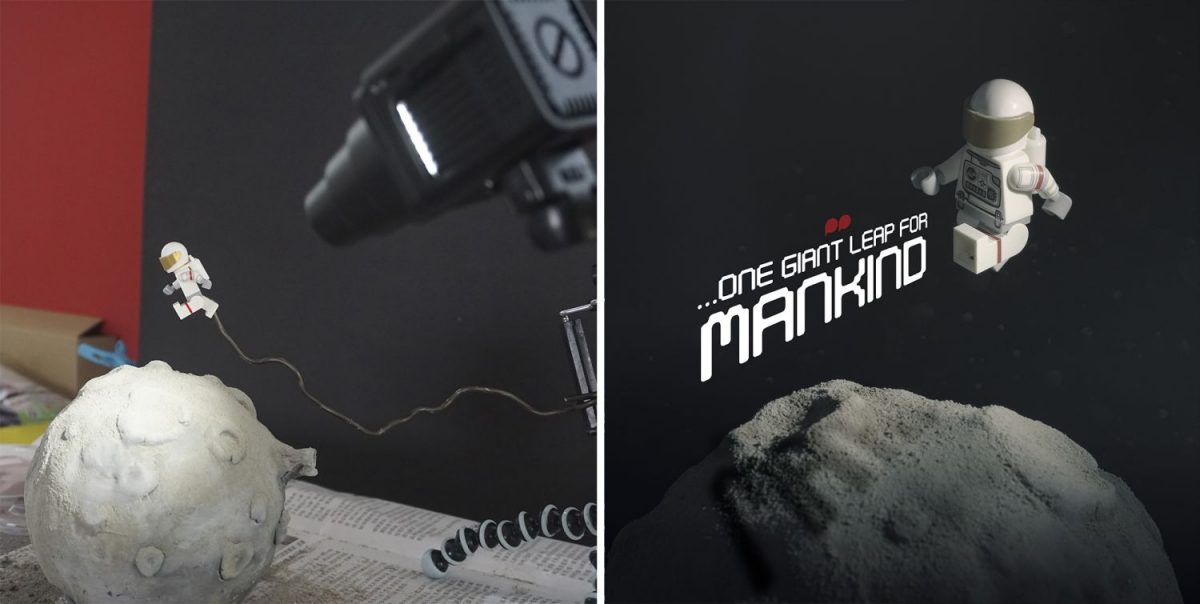 4. Unless the story dictates it, always shoot at the same level as your toys and not from a high angle. This will help to make them more lifelike.
If you wish to put Sunny's advice to practice, here is a quick story idea from the photographer to help you get started out:
You can try shooting your toys trying to escape from their toy box. Maybe make it a series of photos, starting from the point they get out of the box to where they make it to the door. Use your imagination to figure out ways the toys can hide from humans and make their escape. Tons of inspiration can be drawn from Toy Story movies here.
Though toy photography might seem daunting at first, especially if you have no idea where to start. Hopefully, these tips and tricks from Sunny, as well as his little story idea can help give you the push you need to get started on this fun and interesting hobby. Remember, all you really need is a mobile phone, some toys, and your imagination.