For gadget lovers and tech fans, March is THE sale period with the annual ITShow but due to safety concerns regarding the COVID-19 virus outbreak, it seems it won't be taking place anytime soon, unless someone swoops in to save the day.
Not, not from the coronavirus.
Fortunately for shoppers, Lazada has its very own Online Tech Show from 12 – 16 March 2020 where shoppers can shop for the best tech deals all in the comfort of their own home, without having to brave the crowd one often sees during the IT Show. This year's Online Tech Show is now even bigger, as over 200,000 products from over 1,000 brands such as Samsung, Sony, Bose, HP, Acer, Apple, Xiaomi, Dyson, LG, Lenovo, JBL and Sennheiser will be going on sale, with some products receiving up to an 80% discount during the three-day sale.
With so many deals to look at, you might be wondering where to start from, which is where we come in, to help. We've helped you compile a list of 10 deals from Lazada's Online Tech Show you will not want to miss.
---
Discounted Price: S$179 (Original Price: S$239)
True wireless earbuds are nothing new but if you are a sports and fitness enthusiasts then you will know that not just any wireless earbuds will do. JBL's Reflect Flow True Wireless Sports Headphones comes with an IPX7 waterproof rating to let you finish your workout routine in any weather condition. It also comes with Ambient Aware and TalkThru function to help you be aware of your surroundings and engage in conversations easily without needing to take the headphones out.
---
Campaign Price: S$1,888 (Original Price: S$2,198)
ASUS' ROG Zephyrus G GA502 proves that good gaming laptops need not come in heavy bulky packages. It comes in a 20mm thin body and weighs just 2.1kg yet packs a Ryzen 7 3750H CPU and NVIDIA GeForce GTX 1660 Ti GPU for powerful gaming and serious multi-tasking. It is also capable of carrying up to 512GB NVMe SSD and 32GB of RAM. Furthermore, it also comes with a long-lasting battery that lets you play 1080p videos for up to 7 hours, so you can spend less time sitting by a wall with your laptop plugged in.
---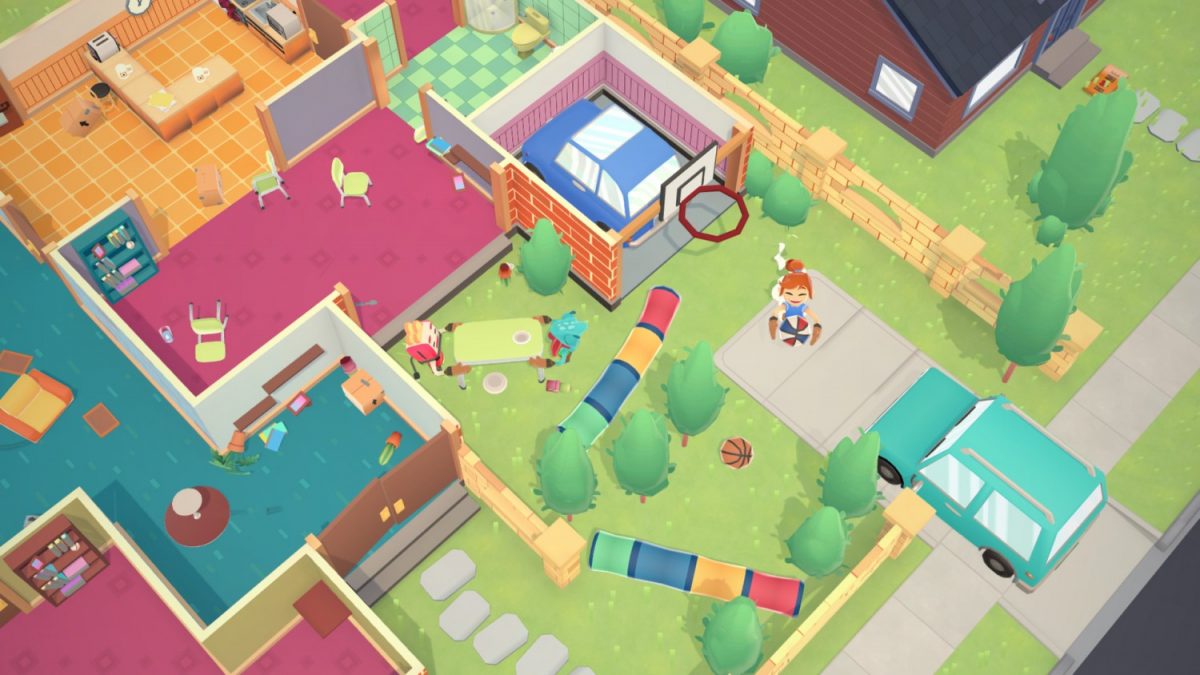 Campaign Price: S$48.30 (Original Price: S$59.90)
If you are a fan of chaotic party games such as Overcooked then SMG Studio's Moving Out will be right up your alley. Work together with your friends to shift and move furniture around the busy town of Packmore. Or if co-op mode isn't to your fancy, you can always recruit colourful customisable characters to help you move that couch from point A to point B.
---
Campaign Price: S$229 (Original Price: S$633.98)
Sometimes after a busy day at work, you'll just want to rest, relax, and not have to worry about cleaning your house. That's were robot vacuum cleaners come it, to help you keep your house clean without you needing to lift more than a finger to turn it on. With the iLife V8s, you get an additional mopping function, and you can choose to switch between the V8s's dustbin with a water tank and cloth mop to properly clean hard surfaces in your home.
---
Campaign Price: S$149 (Original Price: S$169)
Specially designed for coders, engineers, or anyone who has to deal with multi-page documents and spreadsheets, the Logitech MX Master 3 comes with what Logitech calls the MagSpeed Electromagnetic Scrolling which lets you blaze through 1,000 lines in a second. If scrolling on the fast lane ever gets too much, the MX Master 3 lets you turn its scroll wheel back to the "ratchet" mode for a more conventional scrolling pace. It also comes in an ergonomic vertical mouse design that will help to relieve pressure on your wrist when it's in use.
---
Campaign Price: S$255 (Original Price: S$318)
The FitBit Versa 2 is an improvement from the Versa, which was FitBit's best effort at competing with the likes of other smartwatches in the market such as the Apple Watch and Samsung's wearable lineups. The Versa 2 comes in a comfortable and lightweight design, a few design tweaks, a number of new features and a better battery life, all at the same price as the Versa. If you are looking for a new and affordable fitness watch from FitBit then you can definitely consider the Versa 2.
---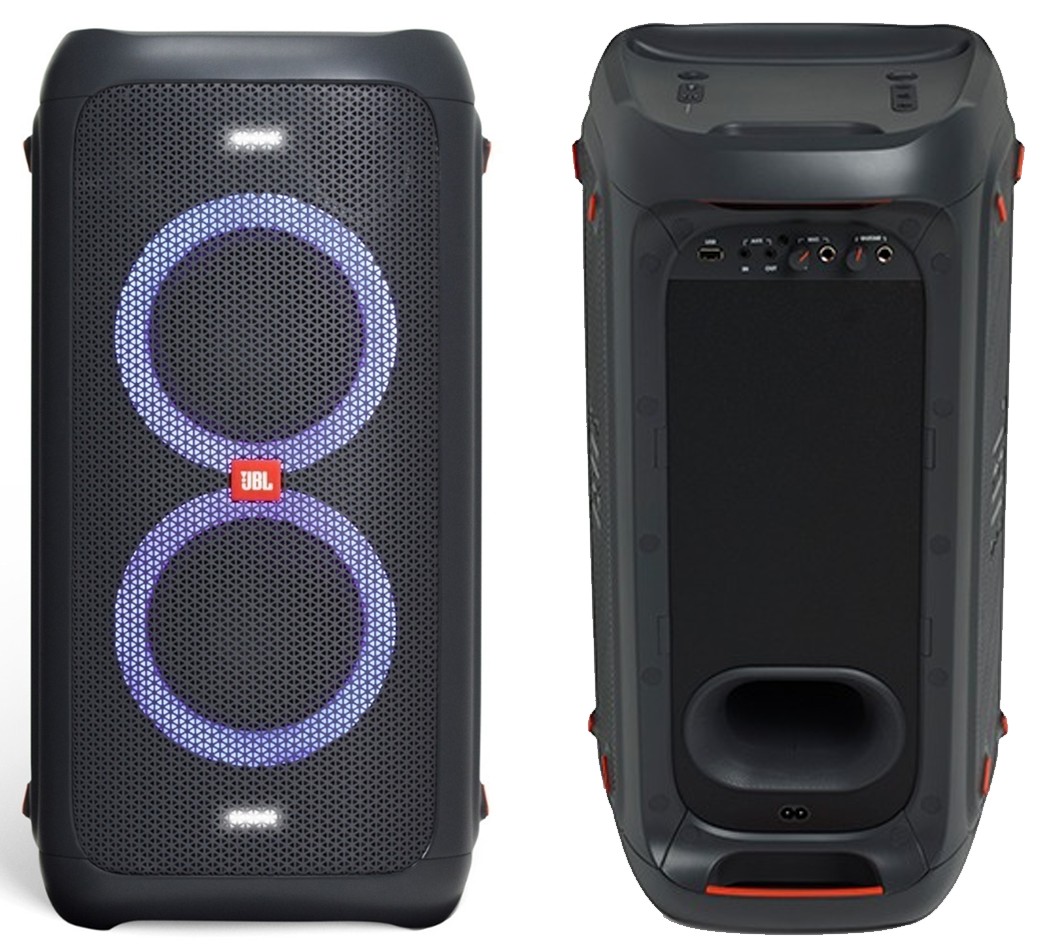 Campaign Price: S$399 (Original Price: S$499)
It's time to get the party started with JBL's PartyBox 100 which boasts 160 watts of power and 12-hour of playback time, allowing you to play music anywhere and anytime. It comes with two 5.25-inch woofers, two 2.25-inch tweeters, and built-in LED lights. The PartyBox 100 also comes with AUX input for you to connect another powered speaker into for twice the blood-pumping party music.
---
Campaign Price: S$258 (Original Price: S$299)
Apple's second-generation AirPods brings with it all that people loved about the original Apple AirPods, great connectivity, excellent battery life, and its lightweight, whilst sprinkling a little extra magic dust to give an overall better audio experience for users thanks to its all-new Apple H1 headphone chip. It's new Wireless Charging Case also lets you quickly and easily charge the case by simply resting it on a Qi-compatible charging mat.
---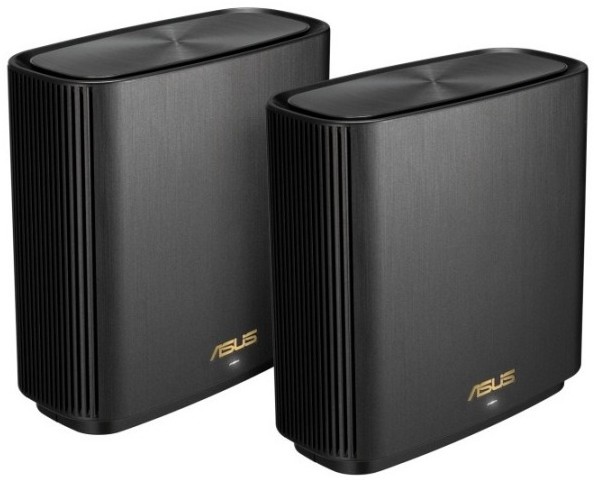 Campaign Price: S$449 (Original Price: S$499)
Oftentimes, you'll find that a single router is just not good enough in providing fast and smooth WiFi coverage for your entire house, regardless of how good that router is. This issue is one ASUS is working to solve with their ZenWiFi AC CT8 Mesh Router system which works by having multiple access points that work together to provide your entire home with fast and strong WiFi. According to ASUS, it is capable of covering up to 5,400 sq. ft. or approximately four rooms. It also comes with ASUS' exclusive AiMesh technology which makes it easy to set up and use.
---
Campaign Price: S$1?9 (Original Price: S$249)
Bring your gaming to the next level with ASUS' sleek ROG Strix Flare Mechanical Gaming Keyboard. Its dark gray matte finish and solid build is complemented by the RGB which gives it just the right amount of touch and flair to spice up your gaming setup. It is also armed with Cherry MX switches which means users will be able to switch between four different switch options: red, brown, blue, and black. Aside from the keyboard itself, it also comes with a detachable wrist rest that gives you extra support and can be removed should you not need it.
---
There you have it, 10 deals that you should definitely not miss during Lazada's Online Tech Sale. Aside from these 10 listed above, there are definitely many more deals you can check out on Lazada's Online Tech Show page.
The sale will be happening from 12 – 16 March so mark those dates down on your calendar now and be sure not to miss these amazing deals.
---

Drop a Facebook comment below!