With the year coming to an end, Star Wars fans are on stand-by as the excitement and anticipation will soon reach fever pitch, with the upcoming release of Rogue One: A Star Wars Story on December 15.
What better way to celebrate Star Wars, than with awesome new toys? So here's a list of our TOP 10 PICKS for Rogue One:
---
[#10] AT-AT MULTI-PURPOSE DESK ORGANIZER (SUNSTAR)
Before you hit the skies in your X-Wing, better get that messy desk sorted out with the ultimate Star Wars desk accessory! At 26.8cm tall, this AT-AT can hold all your pens and pencils and comes with a 1/72-scale snowspeeder that can help wrap your USB cables/cords around its legs. Fear not, its magnetised feet will keep it steady on any metal surface and avoid premature termination!
Available for ¥6,800 in December, and only in Japan!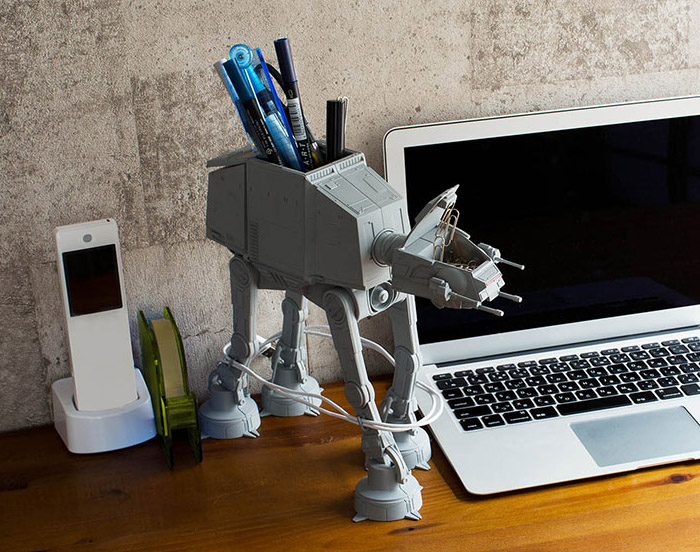 ---
Measuring 15.75″ long, this easy to assemble Imperial Star Destroyer not only looks great, it comes with battle action sounds and lighted engines that bring the Destroyer to life! With no tools, paint or glue needed, this is perfect for the young Padawan in your life!
Grab this model kit of 46 fun and easy snap together pieces over at Amazon for US$29.99 now.
---
Another good offering from the folks at Revell, the SnapTite Imperial AT-AT walker features a lighted cockpit and battle action sounds, which will certainly legitimise any play session for kid and adults alike! 45 fun and easy snap together pieces means you will get to play with it faster than lightspeed.
Amazon is currently selling this kit for US$19.99, be sure to place an order if you like shiny AT-ATs!
---
The second AT-AT on our list, this is the latest in MegaHouse Variable Action D-Spec lineup. At 12cm long, this is one of the cutest AT-AT in the market and comes with 3 tiny stormtroopers that will feel right at home inside the walker. This is perfect for fans of all ages to display and play with come December!
Retailing at just US$67.56 over at Amazon, be sure to get your hands on it fast!
---
Fulfil your dream of becoming an Imperial Stormtrooper with The Black Series Imperial Stormtrooper Electronic Voice Changer Helmet! Top-notch quality courtesy of the Black Series collection, change your voice electronically to sound like Imperial goons who miss everything! The realistic detail and movie-accurate reproduction will definitely cause a disturbance in the force. Check out our review here.
Join the Imperial army now, starting from US$77.69 over at Amazon!
---
An Amazon exclusive, the Black Series Shadow Trooper Electronic Helmet may look like the Imperial Stormtrooper helmet, but it comes in the coolest of black. Strike fear into the hearts of the Resistance with this video-game accurate reproduction that also has an internal microphone for voice effects.
This exclusive is available now from Amazon at US$77.10!

---
Bluetooth speakers may be commonplace, but a levitating and glow-in-the-dark Death Star blaring the Imperial March? It's as rare as Yoda! Compatible with most Bluetooth-enabled devices (iOS, Android, PC, Mac), it can even double as a hands-free device for your phone. Light it up at night with the internal LED lights and marvel at the most awesome alarm clock you will ever need.
Make yourself feel like the chosen one with this one of a kind product, available for pre-order at S$259.90 at our store now!
---
Sphero first knocked it out of the galaxy when they released the BB-8 App-Enabled Droid (covered here), now they are helping you to hone your native Force powers with the Star Wars Force Band. Control your BB-8 with just your hand, master your Force pushes and pulls and even take on Combat Training with Blasters, Lightsabers and the Force itself.
The Force Band is compatible with not only the BB-8 App-Enabled Droid but also with other Sphero robots powered by Bluetooth Smart, fulfil your destiny today over at Sphero for US$79.99!
---
Since Rogue One is all about the heist of the Death Star plans, here's one more planet-destroying goodie. Pilot the X-wing and try to take down the Death Star! With smooth, high-performance flying with gyro-stabilization, 4-channel control and 2.4GHz communication up to a 200ft range, battle it out and relive your space fantasies of being the hero or the villain!
Purchase your X-wing and Death Star drones over at Amazon for US$91.99 today!
---
From a galaxy far, far away, comes the world's coolest popcorn maker that happens to also be a Death Star. Nothing is as satisfying than sitting back and watching the original trilogy while munching on space popcorn! Harnessing the force of hot air, create bright and fluffy popcorn you can serve with the top half of the Death Star, or display it when you are not obliterating kernels of corn.
Fit this 12.64″ beauty into your home for just US$49.99 from Amazon today!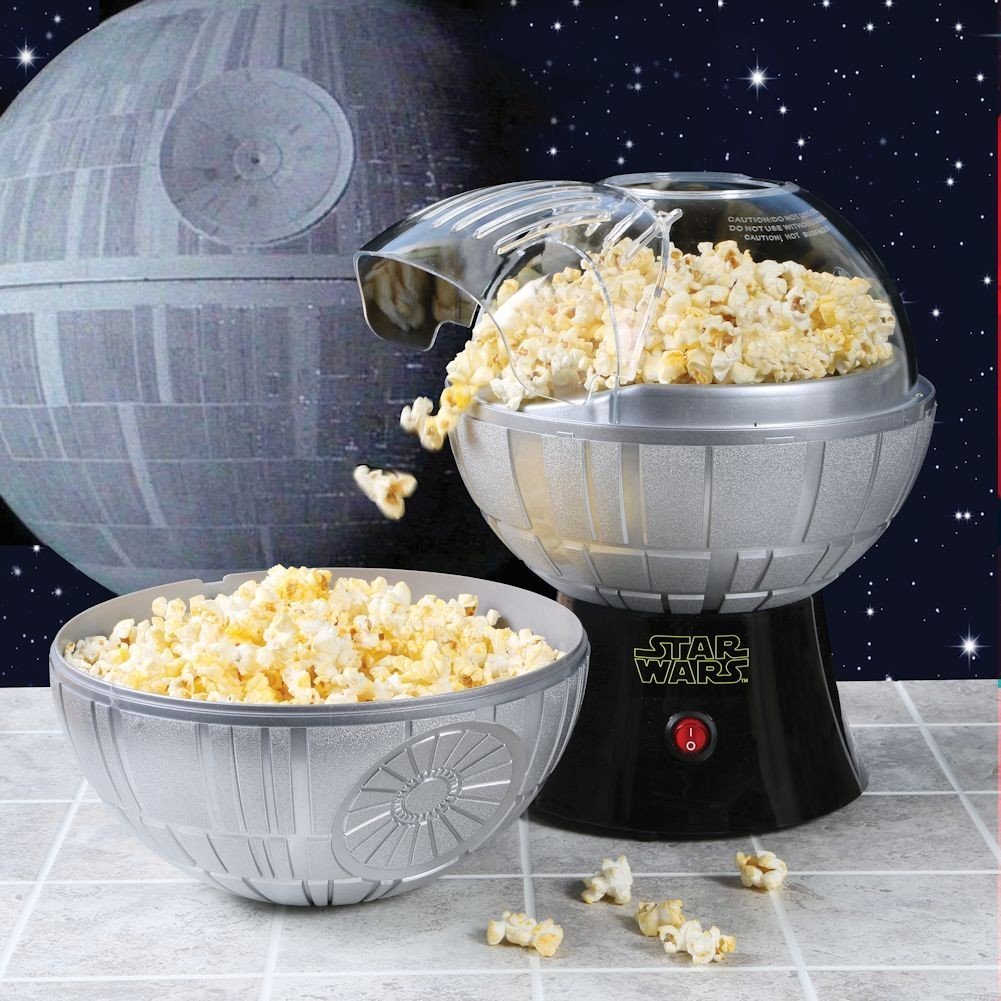 ---
We know this is the list for Rogue One toys, but how can we ignore this cool variation on the Clue board game that involves saving the Galaxy from the Empire? Trying to figure Darth Vader's next target of destruction, locating the secret plans to the Death Star and escaping as Luke, Leia, Han, Chewbacca, R2-D2 or C-3PO? Sign me up immediately!
Available now over at Amazon for US$28.14!
---
There you go, our top 10 picks to make your Rogue One experience even more complete! Are there any other geek-worthy collectables out there we may have missed? Let us know in the comments below!
---

Drop a Facebook comment below!