Studio Ghibli is known by many for its well-animated movies filled with amazing music and compelling characters. Hence it will come as no surprise that there are many merchandises available based on Studio Ghibli films, such as these Japanese foldable fans. However, it can be a little difficult to get your hands on these Ghibli merchandises if you are living outside of Japan.
Thankfully, there is now an official Studio Ghibli store on Amazon to make it easier for you to buy your favourite Ghibli merch online. Tons of products are available in the store, so if you are looking for a gift for your Studio Ghibli-loving friend or family member, or simply wish to get a Totoro doll or No Face piggy bank for yourself, then have a look at our guide below!
---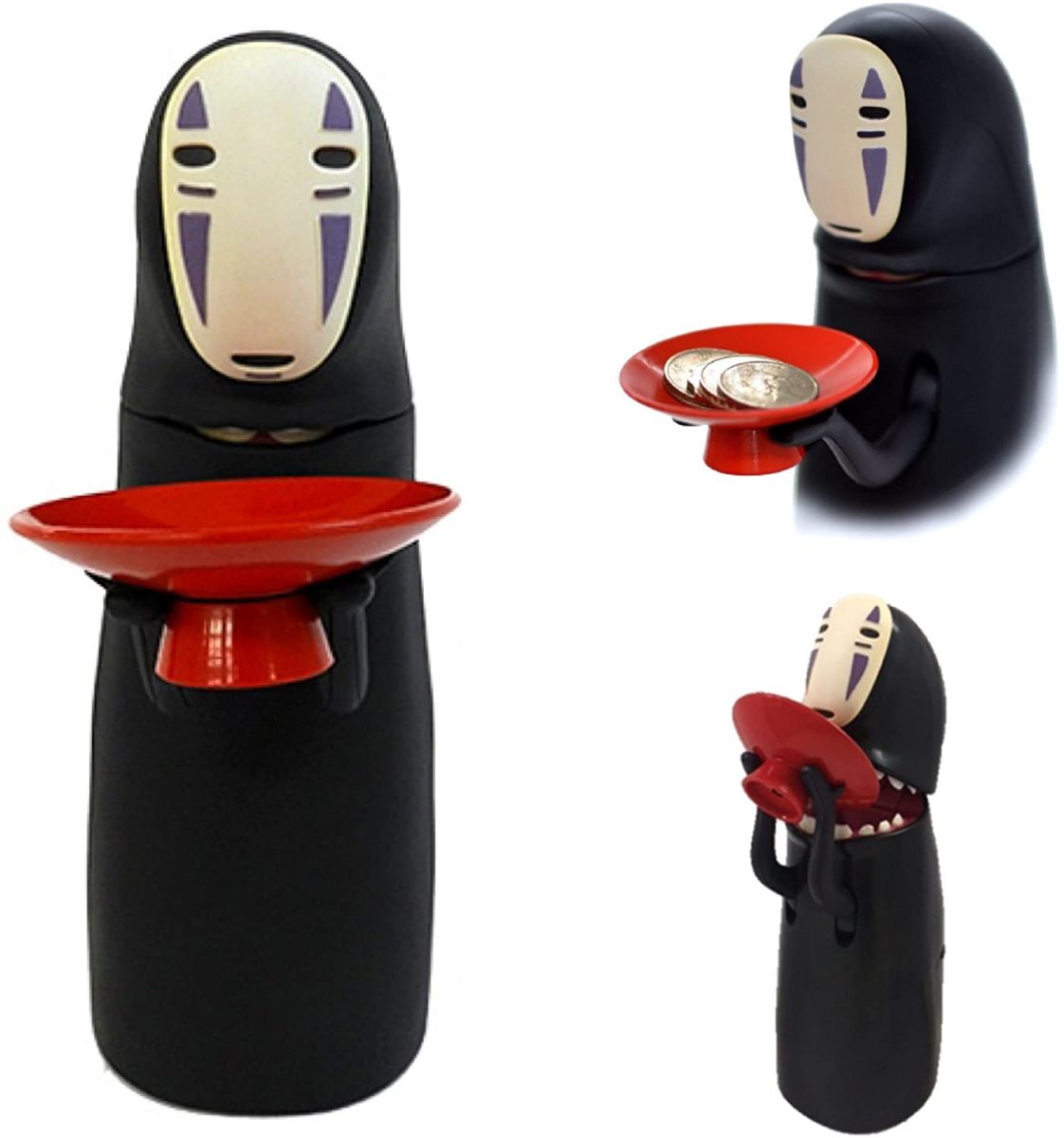 It is well known that the No Face spirit from Spirited Away is capable of scarfing down anything and everything, from staff and guests in the movie to mountains of food. So it will come as no surprise to fans that No Face is also capable of eating your money, as this piggy bank illustrates. You only need to put your coins onto the bowl it is holding and wait a moment before the spirit starts swallowing your coins.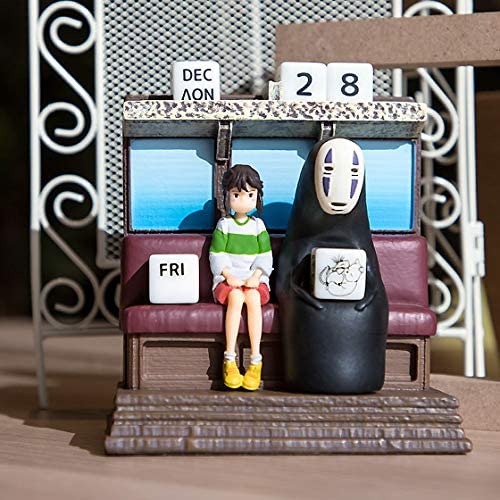 The railway scene in Spirited Away is perhaps one of the most iconic scenes in the movie, with protagonist Chihiro taking the train with No Face to visit Zeniba at Swamp Bottom. This scene is perfectly captured with this calendar figure which comes with five dice, four to help you tell the date and day of the week, and one with various motifs from the movie including a soot spirit and Baby Boh, the infant son of Yubaba.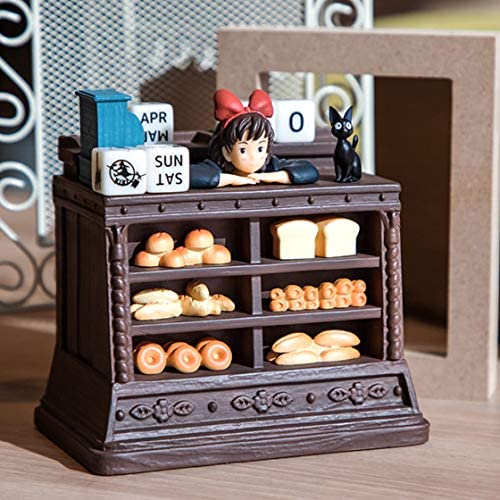 Much like the Spirited Away calendar, this one also comes with five dice to help you tell which day of the year it is, only this calendar is based on the bakery from Kiki's Delivery Service Guchokipanya. We see Kiki and her cat sidekick Jiji tending to the bakery as they await their next delivery.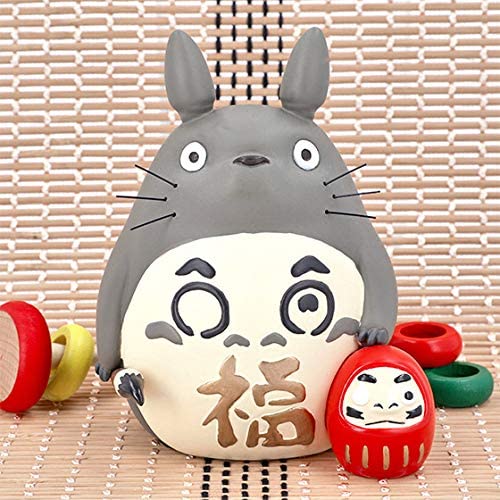 Daruma dolls are often seen as a traditional symbol of good luck and encouragement in Japan. Typically, the daruma dolls will come with their eyes empty, its user will then make a wish and paint in the left eye of the daruma, with the right eye only painted in after the user's wish has been fulfilled. While not a proper daruma doll, this Totoro figurine still comes with a daruma painted on its belly and a tiny daruma doll beside it.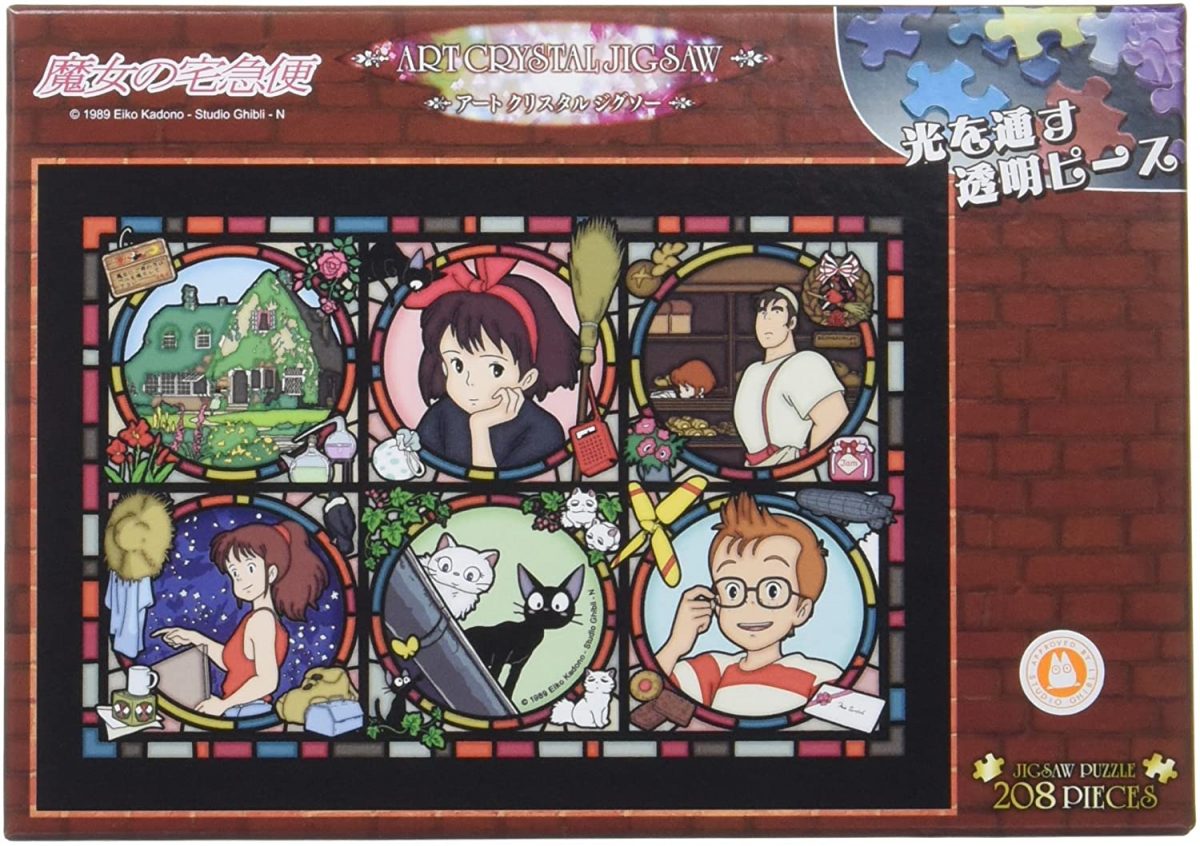 What could possibly be prettier than a Studio Ghibli puzzle? A translucent Studio Ghibli puzzle that's meant to imitate how a stained glass will look. This Kiki's Delivery Service puzzle comes with 208 pieces and when put together, shows you various important characters in the show, including Kiki herself, Jiji and his girlfriend Lily, and Tombo.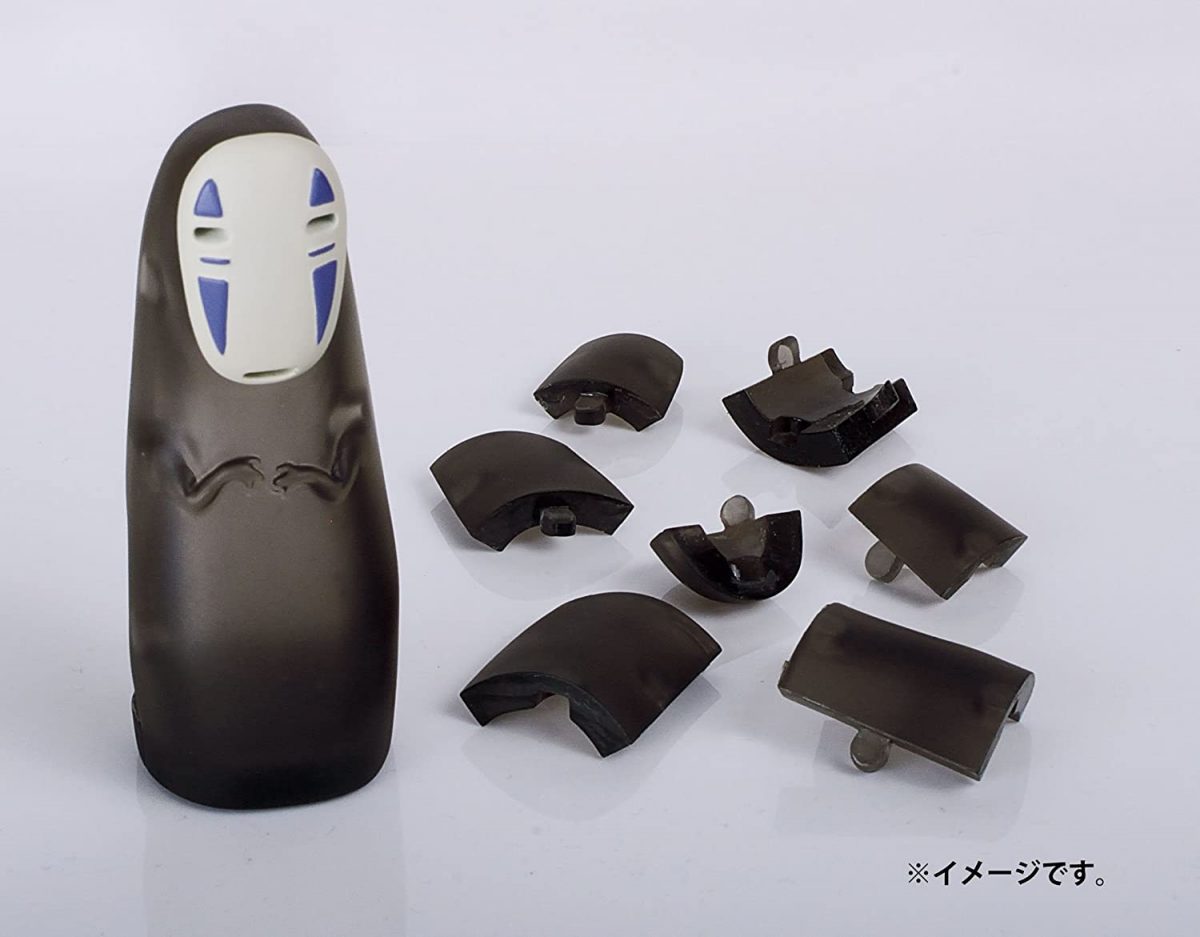 If you're not yet ready to challenge a 208 piece puzzle like the one mentioned above, then you can consider getting this 3D No Face puzzle which only comes with a handful of pieces to let you create a small replica of the beloved movie character.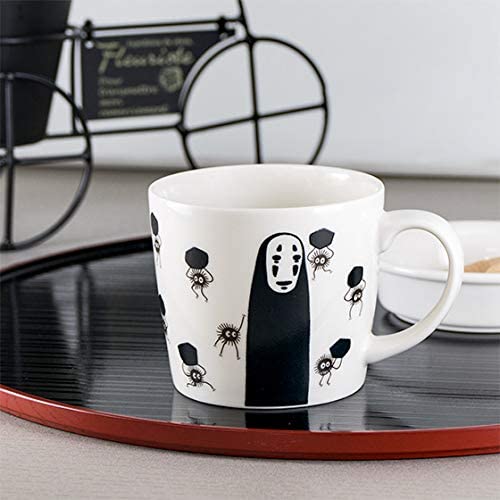 This is one mug you can definitely whip out to impress your fellow Studio Ghibli friends the next time they come over. It features various characters printed all over the mug, including No Face, various soot spirits, and Chihiro's name in Japanese. Only, once hot water is poured in, No Face vanishes, the soot turns into candy, and Chihiro's name gets shortened into her nickname "Sen".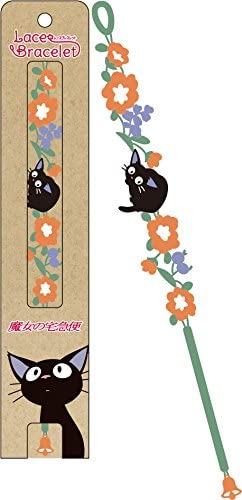 Get to show off your love for Studio Ghibli and Kiki's Delivery Service with this pretty lace bracelet featuring Kiki's magical pet cat Jiji framed by beautiful orange and purple flowers.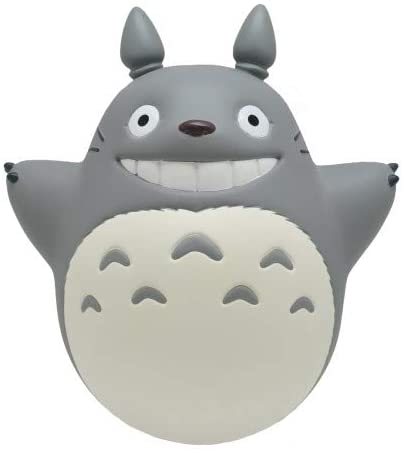 Have fun playing with this adorable looking Totoro tilting figurine that will never fall down. It's perfect not only to display alongside your other Totoro merchandise such as the daruma doll above, but also fun for kids who can spend time just playing along with Totoro much like Satsuki and Mei in the movie.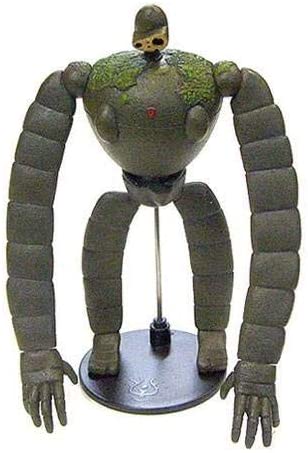 Moving away from My Neighbour Totoro, Spirited Away, and Kiki's Delivery Service, we have the robot soldier from Laputa: Castle in the Sky. This one comes with fully articulated hands, arms, and head for you to pose it how you will. So you can have it posing alongside your various other Studio Ghibli merchandise such as the tilting figurine above.
---
As you can see, a majority of the products in the store are currently based on Spirited Away, My Neighbour Totoro, and Kiki's Delivery Service but there are a small handful of toys from movies outside of these three films such as the robot soldier from Laputa: Castle in the Sky. With time, we're sure more Studio Ghibli films such as Ponyo and Howl's Moving Castle will also make their way to the official Studio Ghibli store on Amazon.