In the entertainment industry dominated by men, female artists are often tested on their patience, perseverance and determination. Being a female pop icon these days is more than topping music and sales charts, displaying shiny diamonds as accessories, donning glittery bodysuits and looking pretty. It's about facing rejection, accepting failures and, like all of us, overcoming personal struggles and adversity. And what better way to get insight into the lives of a female pop icon, from their early days of stardom to finding out about their creative processes, to even discovering the dark side and negative impacts of fame, than in a documentary?
From up-and-coming pop princess Olivia Rodrigo, singing sweethearts like Selena Gomez, to Queen Bees like Beyonce who've dominated the charts for decades, here are our top 10 favourite music documentaries on today's female pop icons that you can catch on your favourite streaming services!
---
1. Selena Gomez: My Mind and Me (2022)
An original Apple TV+ documentary set to release on 4 November 2022, Selena Gomez: My Mind & Me is a raw and intimate documentary that focuses on the Lose You To Love Me singer's six-year journey battling anxiety and depression, and a medical condition called lupus. The documentary charts her healing process and her hiatus from the limelight and sees Gomez's family and friends pull her out of the darkness, and into new light.
Review Rating: TBC
Selena Gomez: My Mind and Me releases on Apple TV+ on 4 November 2022.
---
2. Olivia Rodrigo: driving home 2 u (2022)
Well, she got her driver's license last week, just like she and her ex always talked about. In Olivia Rodrigo: driving home 2 u, the 19-year-old singer-songwriter takes a familiar road trip from Salt Lake City where she began writing her debut album SOUR to Los Angeles. Along the way, the Drivers License singer recounts the memories of writing and creating her record-breaking debut album at a young age of 17.
Review Rating: 7/10
Olivia Rodrigo: driving home 2 u is now streaming on Disney+.
---
3. Framing Britney Spears (2021)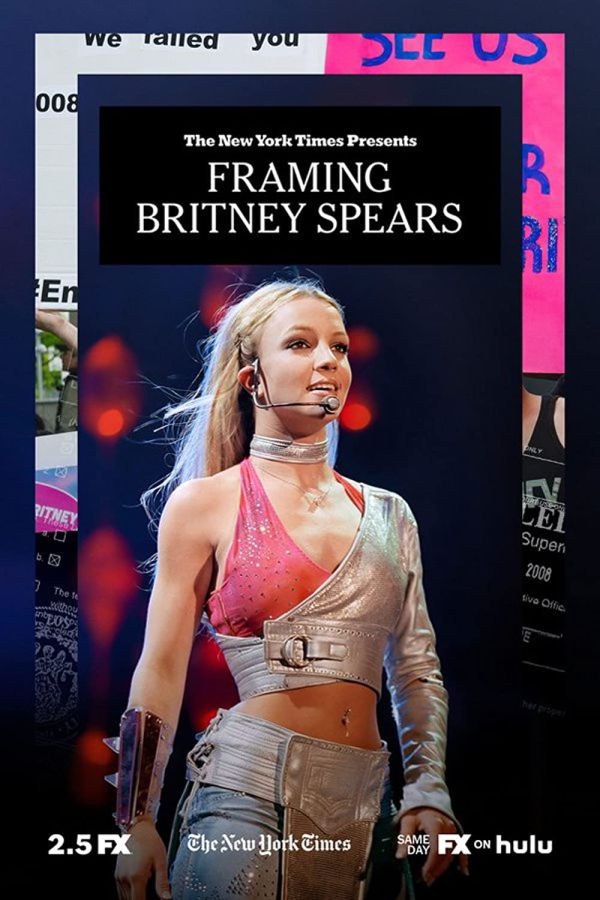 Britney Spears is still the Princess of Pop. There's no denying that the Oops I Did It Again singer ruled the early 2000s and as she got older, continued to give wowing performances at her Las Vegas residence. Unfortunately, Toxic isn't just a song in Spears' life and Framing Britney Spears follows the life and career of the pop princess; her rise to fame as a global superstar at age 16, her gratuitous and misogynistic treatment by the media and paparazzi, her highly publicised breakdown in 2007, the conservatorship that involuntarily placed her under the control of her father from 2008 to 2021, and finally the #FreeBritney movement sparked by her fans.
Review Rating: 10/10
Framing Britney Spears is now streaming on Hulu.
---
4. Pink: All I Know So Far (2021)
Pink, very quietly, became pop royalty. Her distinctive raspy voice and acrobatic stage presence made her one of the most successful pop artists in the 2000s. The documentary follows the artist on her record-breaking Beautiful Trauma world tour in 2019 and welcomes audiences to join her chosen family while trying to balance being a mom, wife, boss and performer. The film places heavy emphasis on mental health and the challenges of motherhood as a rockstar.
Review Rating: 7.5/10
Pink: All I Know So Far is now streaming on Amazon Prime.
---
5. Billie Eilish: The World's A Little Blurry (2020)
At a young age of 17, Billie Eilish had 141 nominations, 137 million followers on social media, 55 billion streams, 19 songs on the billboard hot 100 and 5 Grammy awards. Billie Eilish: The World's A Little Blurry is a coming-of-age story of the singer-songwriter and her rise to superstardom. Although Eilish is 20 years old now, the documentary gives an extraordinary look into the teenager's journey navigating life on the road, on stage, and at home with her family while writing, recording and releasing her debut album When We All Fall Asleep, Where Do We Go?.
Review Rating: 8/10
Billie Eilish: The World's A Little Blurry is now streaming on Apple TV+.
---
6. Miss Americana (2020)
Taylor Swift's documentary Miss Americana looks at the star's career in the midst of her fight against a radio DJ who groped her (and the ensuant lawsuit) and sees Swift step into political speech as she expresses her disillusionment over the current state of the United States politics. Miss Americana also chronicles the highs and the lows of the Miss Americana & The Heartbreak Prince singer-songwriter's life over the course of several years and through the making of two albums, 2017's Reputation and 2019's Lover.
Review Rating: 7.5/10
Miss Americana is now streaming on Netflix.
---
7. Homecoming: A Film By Beyonce (2019)
There's no way we'll have a list of female pop icons and not include Queen B, Sasha Fierce, Ms. Carter, Miss Knowles-It-All. Homecoming is a concert film about Beyoncé's now iconic 2018 Coachella headlining show (now known as Beychella), but it's more than that. The documentary gives a peek inside the world of Queen Bey and the emotional road from creative concept to a cultural movement. It also gives fans a look into the very private lives of Bey and Jay-Z's children and her pregnancies.
Review Rating: 8/10
Homecoming is now streaming on Netflix.
---
8. Demi Lovato: Simply Complicated (2017)
Demi Lovato has released three docufilms over the years but Demi Lovato: Simply Complicated remains one of the most gripping, heartbreaking and eye-opening of the three. In Simply Complicated, the singer opens up about drug and substance abuse, bipolar disease, eating disorders and her road to sobriety from her Camp Rock Disney days up until age 25 (at the point of filming). After Simply Complicated, we recommend viewers watch Dancing With Devil, the singer's docuseries on YouTube Originals as it touches upon Lovato's relapse and overdose post-Simply Complicated.
Review Rating: 9/10
Demi Lovato: Simply Complicated and Demi Lovato: Dancing With The Devil is now available on YouTube Originals.
---
9. Gaga: Five Foot Two (2017)
Gaga: Five Foot Two gives an insight into the woman behind pop sensation Lady Gaga. The documentary follows Mother Monster as she makes her bold new album, Joanne, including behind the scenes of recording Million Reasons and filming Perfect Illusion, performing with chronic pain, growing up in a devout Catholic household and the lead-up to her halftime performance at the Super Bowl.
Review Rating: 7/10
Gaga: Five Foot Two is now streaming on Netflix.
---
10. Katy Perry: Part of Me (2012)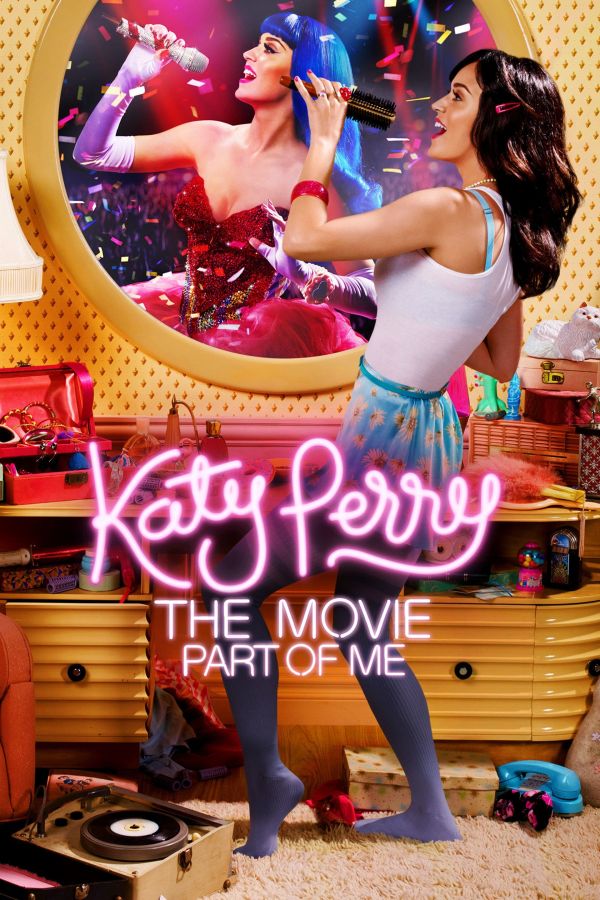 I, know a place, where the grass is always greener (well not really). Katy Perry: Part of Me details the California Gurls singer's California Dreams Tour and her ascent to stardom. During an era when Perry frequently wore blue wigs and dressed up as different types of candy, Part of Me showed all the not-so-sweet things that happened backstage including comedian Russell Brand's infamous 'Divorce Text' to the singer minutes before she took the stage.
Review rRating: 7/10
Katy Perry: Part of Me is now streaming on Apple TV+.