Nintendo has been enjoying the sweet taste of success recently, courtesy of their ingenious innovation that is the Switch. Despite being in the market for slightly more than a year, the portable game console is still continuing to draw in gamers with an impressive library of heavy hitters, such as Legend of Zelda: Breath of the Wild and Super Mario Odyssey.
It certainly helps that more beloved indie titles are coming to the blue-slash-red console, with Hollow Knight and Shovel Knight: King of Cards leading the charge. Throw in a couple of upcoming big hits like Dark Souls: Remastered and Wolfenstein 2: The New Colossus, and it's no wonder that individuals are scrambling to get their hands on it.
If you, like a true gamer at heart, have succumbed to the allure of the Switch and bought yourself one, you'll want to adorn it with some practical add-ons. Building upon our earlier article, here's an updated list of accessories for new owners of the hybrid console.
---
The Switch looks sleek, and it's only natural for one to think that its screen is decked out in glass. Contrary to that belief, it's made of plastic instead, and thus is extremely susceptible to scratches. A screen protector would make for a smart investment in this case, and the amFilm Tempered Glass Screen Protector comes highly recommended.
Not only is it highly affordable, it's scratch-resistant, bubble-free, and wipes fingerprints off smoothly. The fact that it comes with all the necessary cleaning tools certainly comes as a bonus – after all, there's no other way to appreciate pretty visuals than on a clean display.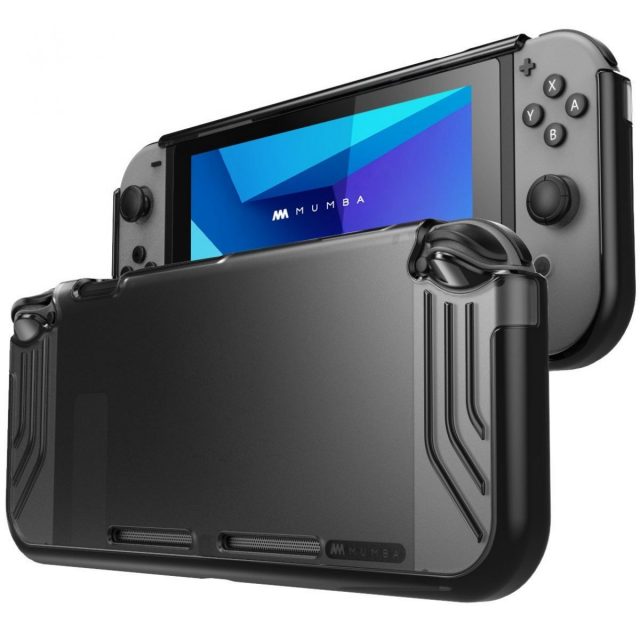 On-the-go gaming is convenient and all, but with that also comes the risk of dropping the device, especially for the butter fingers. That's where the Mumba Nintendo Switch Case comes in handy, equipped with a shock- and scratch-resistant polycarbonate cover that seeks to provide the ultimate protection.
Despite its hefty-looking exterior, the case is fairly lightweight, with maximum comfort and cushion to boot.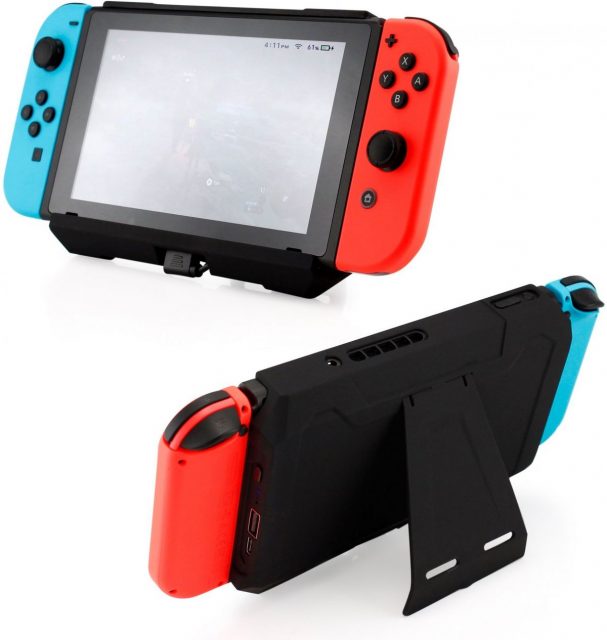 One of the issues of the Switch, as per any other handheld device, is the battery life. It's capable of handling graphically-intensive titles – at a cost. With it spanning anywhere between three half to six hours in a single charge, running out of juice over long-distance travel is a common problem.
GEARONIC's attachable battery pack alleviates the issue by providing an additional six-hour charge while clamped onto the back of the console. On the flip side, users will have to bear with the extra mass – but get to play more on-the-go.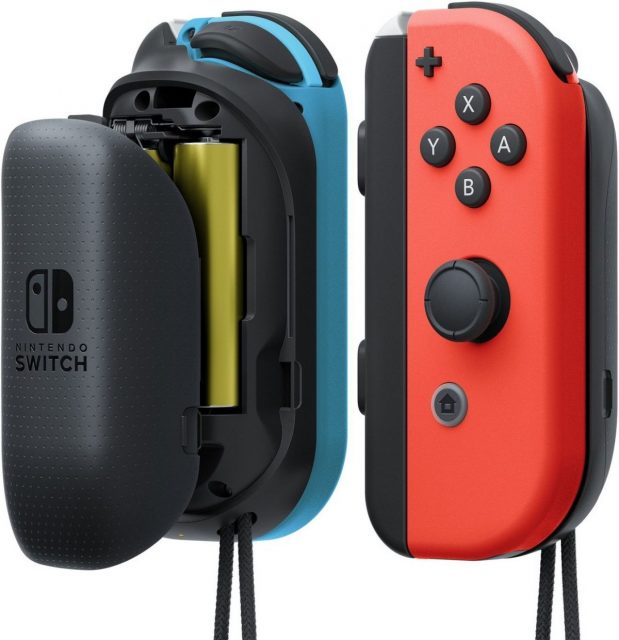 The Switch system isn't the only one that can run out of juice. While its accompanying Joy-Cons don't have dismal battery span, it's always good to carry a spare power pack around. Just slide this official Nintendo product onto the back of the controllers, and the AA batteries will power them up. The slight additional bulk may be a potential gripe among users, but those with a bigger hands stand to gain the most out of it.
5) USB Type-C Cable (varying prices)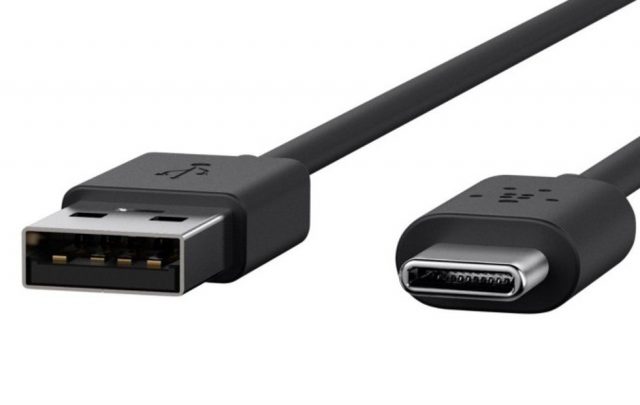 Thank you, Nintendo, for sticking to the USB-C for charging, instead of coming up with your own proprietary tech (coughApplecough). Considering its widespread availability, packing electric juice is much easier; plus, the low price point means users can purchase it from stores with little to no strain on their wallets.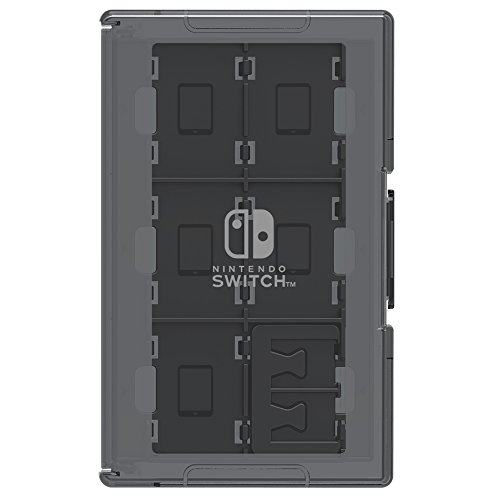 Lots of games may be going digital, but there's a sort of unexplainable charm to physical game cartridges that some gamers may appreciate. Individuals who fall into this category would understand the worry of losing these small cards, which can be prevented by means of this Nintendo Switch Game Card Case.
Off the digital shelves of the official UK Nintendo store, its thin, plastic shell allows users to store up to 24 games in total. For those seeking for more space, there's even extra room for a few microSD cards, in case your digital library gets overwhelmed with game data as well.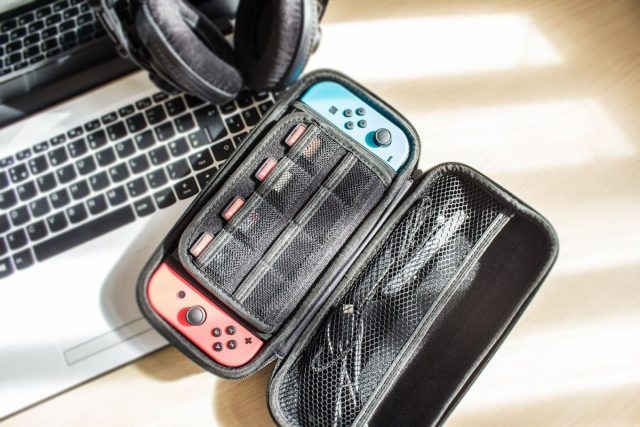 Perfect for the frequent traveller, the Orzly Hard Carry Case is able to fit the entire portable system, including the two Joy-Con controllers, into its interior. A separate inner pocket allows owners to store extra Joy-Cons, cables, games, and other smaller, essential items, so all you've got to do is stash everything in there, and be on your way.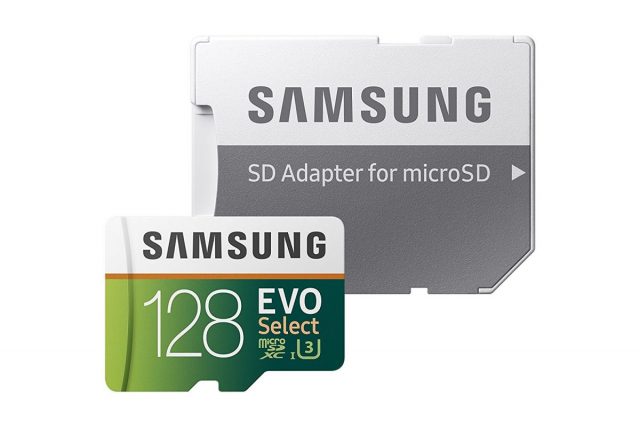 In the previous article, the SanDisk Extreme 128GB microSD came highly recommended. Now, a new contender is on the market, boasting the same storage space at almost half the price. With both speed and affordability under its belt, the Samsung Evo Select is one of the most cost-effective card out there. Plus, it's 128GB – need us say more?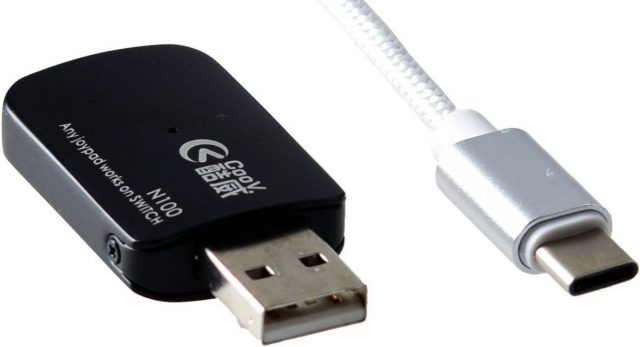 If you collect game consoles the way you buy video games, chances are that your home will be filled with controllers of many types. Unless you feel the need to own another Switch controller, this little plug and play gadget allows you to link your existing PS3/PS4/Xbox One/Xbox 360 controller with your Switch. The size of a thumb drive, the N100 connects your wired controller the Switch in two ways – via a Type-C OTG 3.1 cable, or a Type-C converter to USB 3.1 connector cable.

If you're looking to buy a bundle of accessories, the PDP Switch Starter Kit is your best bet. Armed with basic but necessary items, it comes with rubber grips, a case, and a screen protector, among others. All in all, it works well – for those who value basic needs over quality.
---
As more titles head over to the Switch, the future of the red-slash-blue hybrid console continues to shine bright. With its increasing appeal, it's hardly surprising that a dedicated fanbase has already been established, among whom lies the newcomers of the Switch community.
Now that the first step is out of the way, the next is to gear up the console for greater practicality and personalisation. The above add-ons are just mere suggestions, so do feel free to explore the market for more options – it's yours to customise, after all!
---

Drop a Facebook comment below!