When Tobey Maguire showed up in Spider-Man: No Way Home, fans lost their minds – and rightfully so. It had been 15 years since Maguire put on the suit and swung across the screens once more, but if there was anyone more excited about the return, it was the actor himself.
"When they called initially, I was like finally!" Maguire said of his return (via Marvel). "I got the call and was immediately open about coming to do this. Not without nerves – you know, 'What will this look like and what will the experience be?' But to get to show up with beautiful, talented, creative people and play together? It's just like, 'Yes!" It's fun and exciting.'"
Maguire always intended to return for a fourth Spider-Man movie after the divisive Spider-Man 3 movie but creative differences between director Sam Raimi and Sony Pictures prevented him from doing so. Spider-Man: No Way Home gave Maguire his fourth movie, and in an upcoming new book titled Spider-Man No Way Home: The Official Movie Special, Maguire is eager to return for a fifth time
"I love these films and I love all of the different series," Maguire continued. "If these guys called me and said, 'Would you show up tonight to hang out and goof around?' or 'Would you show up to do this movie or read a scene or do a Spider-Man thing?' it would be a 'yes!' Because why wouldn't I want to do that?"
Sony has yet to announce any concrete plans for the next live-action Spider-Man movie. It will surely star Tom Holland, who has been playing the superhero in the Marvel Cinematic Universe since Spider-Man: Homecoming, but whether or not Maguire or fellow Spider-Man actor Andrew Garfield would make an appearance remains to be seen.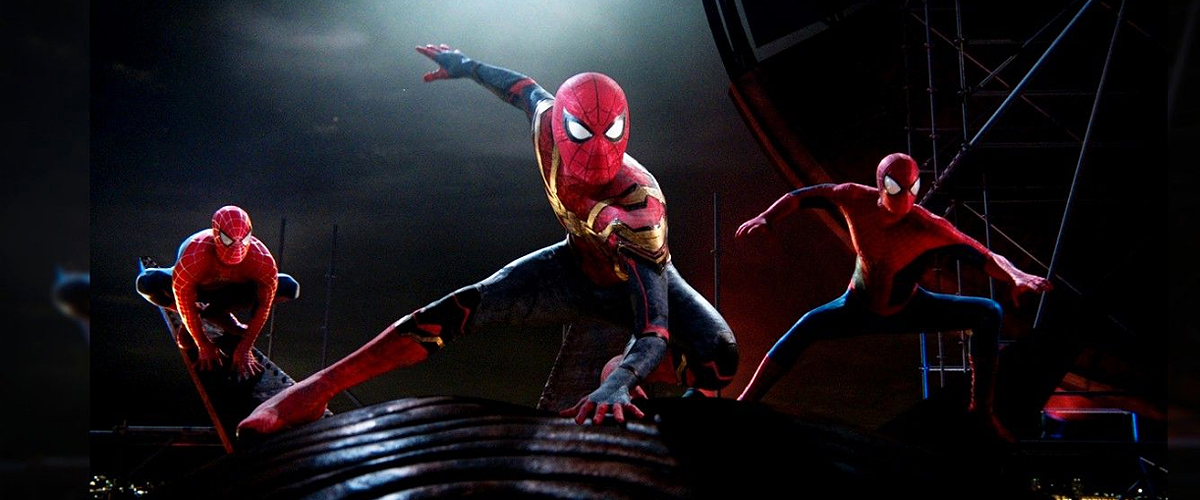 Spider-Man No Way Home: The Official Movie Special is a behind-the-scenes book on the making of the Marvel movie that includes brand new interviews with Maguire, Garfield and more. In the special, Maguire said putting his old costume back on for No Way Home felt like going home again.
"The suit can definitely be a challenge at time when you've got to get into the full thing," he added. "But then, once you're comfortable, there is something fun about it. As an actor, it helps when you get in your costume. You begin to feel it more and embody it more… You start to feel pretty at home pretty swiftly."
Next up for Spidey fans is the anticipated Spider-Man: Across the Spider-Verse movie starring Shameik Moore, Oscar Isaac, Hailee Steinfeld, Brian Tyree Henry, Jake Johnson, Issa Rae and Daniel Kaluuya. The movie will swing its way to theatres very soon on 2 June 2023.
Spider-Man No Way Home: The Official Movie Special is now available for pre-order and releases 28 February.