Good news for fans of the original Final Fantasy VII who have been hunting frantically on sites like eBay for these irresistible 6cm tall collectible polygon figures.
These were originally released earlier this month exclusively in Japan as "Ichiban Kuji" lottery items at 7-Eleven convenient stores, going at ¥700 (US$6.50) for a chance to buy one of these blind figurines.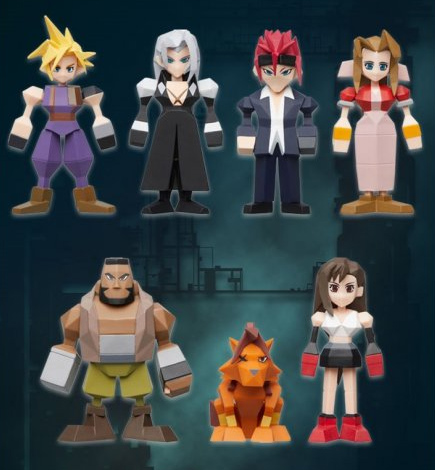 Each blind box contains one of 8 different designs, with a chance it score a special "chase figure" of Cloud in a dress. The rest of the seven characters in the lineup are none other then Tifa Lockhart, Aerith Gainsborough, Red XIII, Sephiroth, Reno, Barret Wallace, and Cloud Strife. The Cloud chase figure is apparently ultra-rare, with prices starting at US$100 on eBay currently.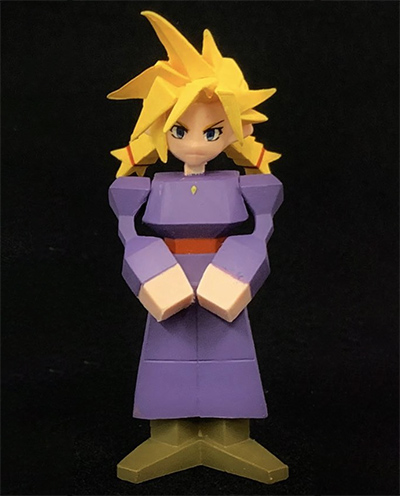 These polygon figures are now made available online for pre-order in a blind box set of 8 via our very own Geek Shop (US$57.90), Play-Asia.com (US$57.99) and Square Enix Store (US$64). Both sites are expected to start shipping them out from August onwards, which is quite a long wait since the Final Fantasy VII Remake is finally releasing on 10 April.
Yonk is a geek who is fortunate enough to have an equally geeky Star Wars fan for a wife, who owns a LEGO Millennium Falcon encased in a glass coffee table as their home's centre-piece.
---

Drop a Facebook comment below!

---