In Singapore, all eyes are on the upcoming hero for the massively popular team-based shooter Overwatch. Echo is her name, and she is a bona fide Singaporean.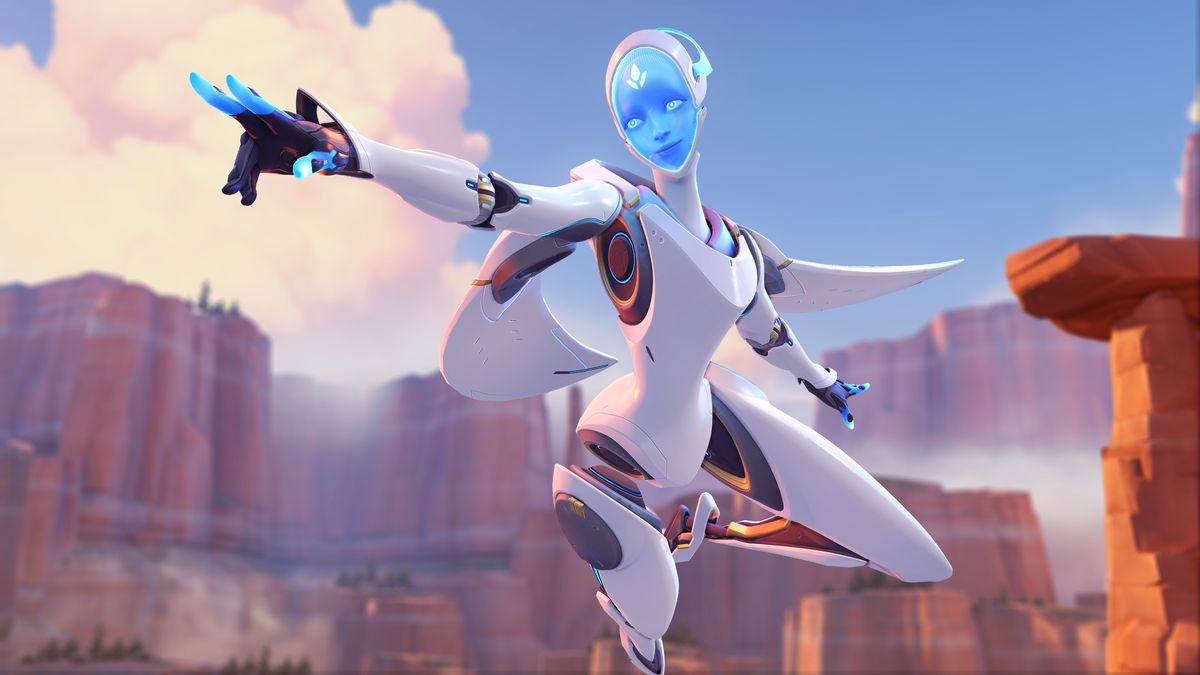 Recently, we managed to try her out in the game's Public Test Region (PTR) server. Yeah, she's amazing and all, what with her ability to copy enemy heroes' abilities. But since most of her Singaporean-ness would best be displayed on the Gallery section, that was literally the first thing we hit up when booting up the game.
And of course, the best way to confirm this was to head straight to the Voice Lines section: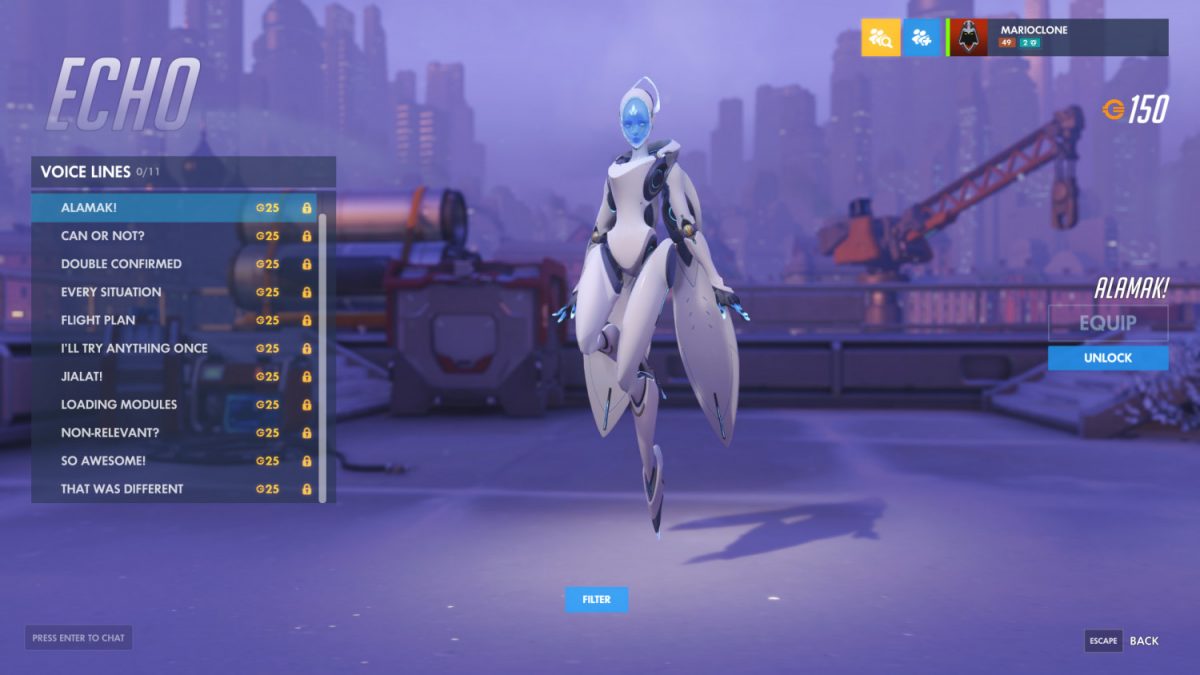 For those unfamiliar with Singlish, or Singapore slang, here's a brief breakdown on each unlockable line used by Echo:
Alamak! – Exclamation word to describe shock or surprise. English equivalent: "Mother of God!"
Can or Not? – Phrase typically used to ask for someone's opinion. English equivalent: "Is this okay or not?"
Double Confirmed – Phrase used to guarantee something with confidence (yes, we know that to confirm something twice is redundant, but using broken English is a staple of Singlish). English equivalent: "I am very sure."
Jialat! – Word used to describe a terrible situation. English equivalent: "Sh*t!"
So Awesome/Shiok! – Phrase used to describe delight or pleasure in something. English equivalent is the literal title of the Voice Line.
But that's not all that's Singaporean in Echo's arsenal, though. She has two Sprays that bear the hallmarks of the Little Red Dot. The first, "Gardening", features Echo holding the Vanda Miss Joaquim, Singapore's national flower, while the second, "Cooking", features her wearing an apron sporting the Chilli Crab, a popular Singaporean dish.
And as a bonus, Blizzard, being their cheeky selves, decided to include this meme-related one. Can you guess which meme this is?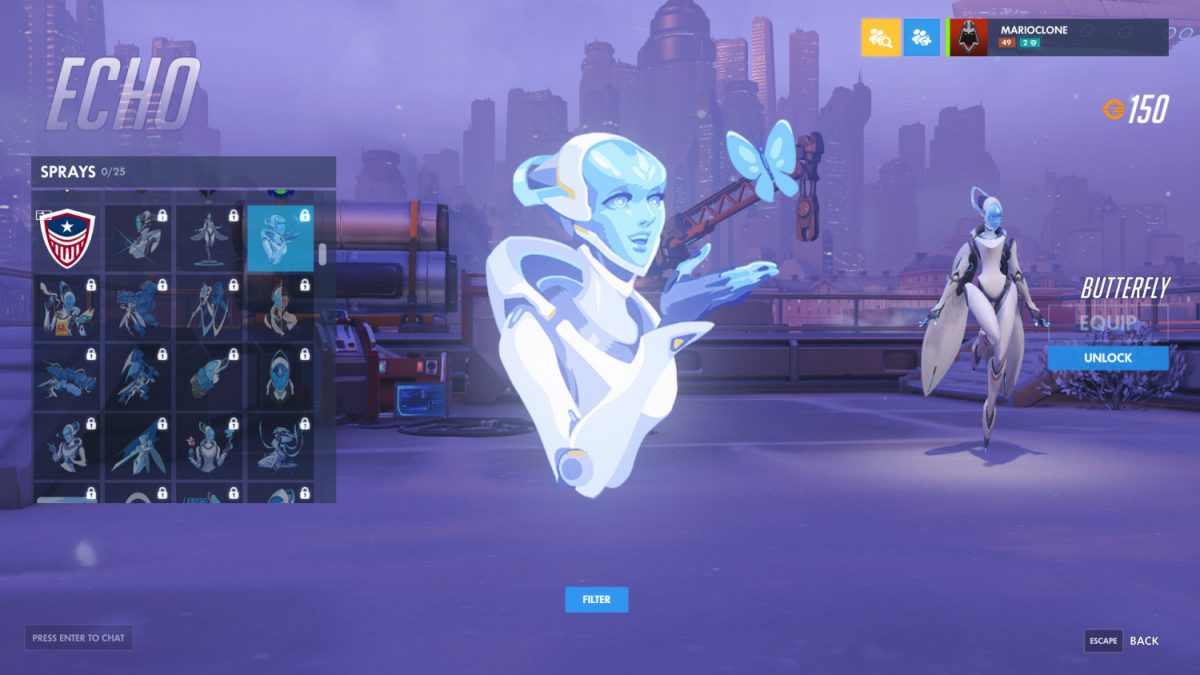 Finally, the titles of some of her Skins are also very Singaporean: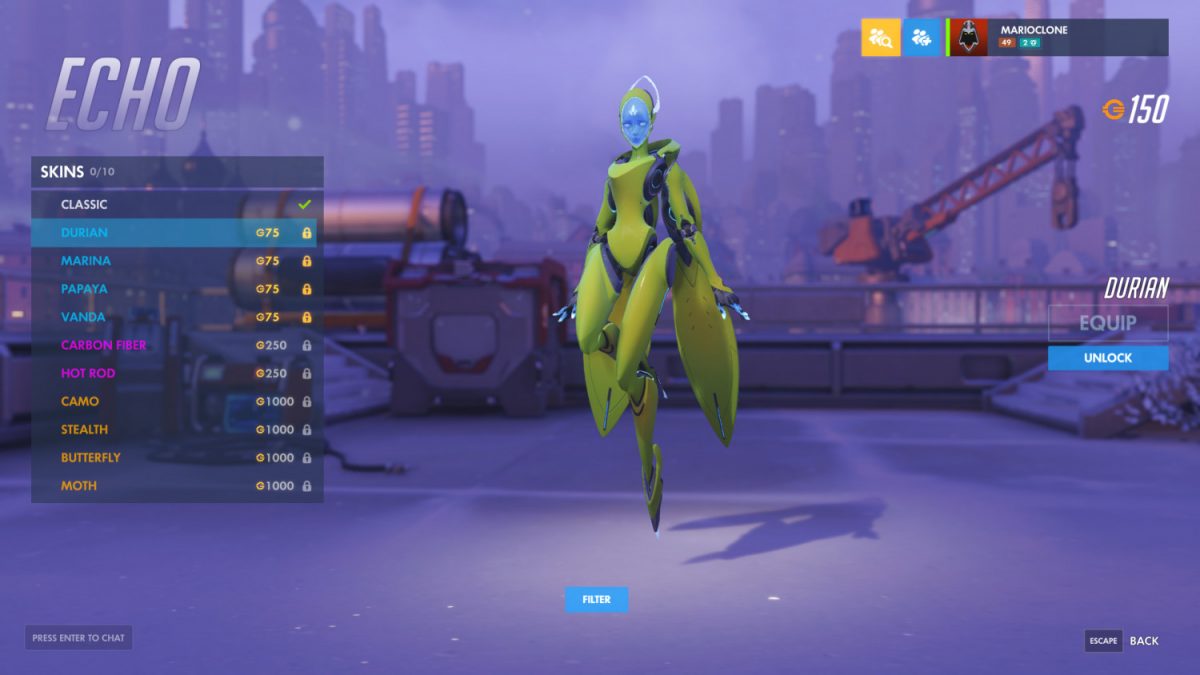 "Durian" is obviously named after the fruit that many Singaporeans and non-Singaporeans have a love/hate relationship with, due to its strong smell. "Marina" is derived from the popular landmark, the Marina Bay Sands. "Papaya" is also another popular fruit in Singapore. Finally, "Vanda" is, again, in homage to the national flower.
Singaporeans will no doubt be clamouring for more voice lines, as language is arguably the best way to represent any country, in our eyes. Similarly, more images of Singaporean landmarks or food are also another way to celebrate the nation, as are skins.
Regardless, Blizzard has done a spectacular job at trying to pay homage to the small country that Echo, and her original creator Dr. Mina Liao, hail from.
---

Drop a Facebook comment below!