C'mon You Apes, You Wanna Live Forever?!
Paul Verhoeven's 1997 Starship Troopers is a cult favourite among geeks till today. Let's forget about the two other straight-to-video live-action sequels that happened. Heck, even the decent 2012 animation (Starship Troopers: Invasion) and the upcoming 2017 sequel are both conveniently ignoring those and serving as direct sequels to the first movie.
In Starship Troopers: Traitor of Mars, Casper Van Dien and Dina Meyer return as the voices of Johnny Rico and Dizzy Flores in an all-new military adventure from the writer of Starship Troopers and RoboCop (Ed Neumeier).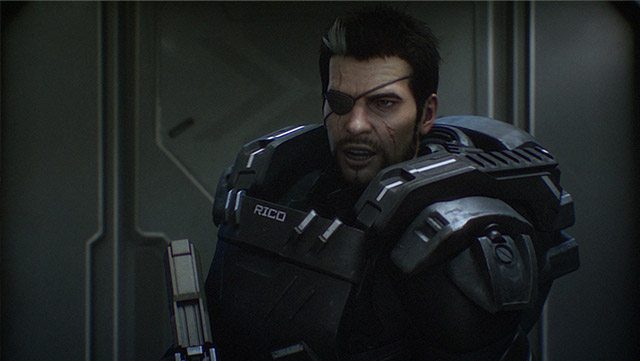 The story so far
Johnny Rico has just been demoted and sent to a small satellite station on Mars whilst the Federation attacks the bugs' home planet. While trying to train his new recruits on this remote quiet station, the bugs show up in a surprise attack but the Federation's Fleet is too far away to help. It's up to Rico and his Troopers to save the planet and uncover how the bugs made it so close to home.
The film should be getting a release on Blu-Ray and DVD shortly after its one-night-only screening in the US on August 21.