It's no surprise for folks who are constantly on the go to own, or at least have owned, an action camera. Being able to dynamically capture your moments on the fly has been such an attractive prospect for casual users and content creators alike.
If you've been using an action camera for the past few years now, maybe it's time to upgrade to the new GoPro Hero 9 Black. The latest iteration of GoPro's flagship action camera is back with a shiny new frontal display (finally!), which lets users get a preview of what they're seeing on the main camera. While taking selfies with the GoPro isn't new, this makes it much easier for users to get the most out of their time using the Hero 9.
We managed to get hold of the GoPro Hero 9 for sometime, and took it for a spin outdoors, as well as indoors while working from home. And from our time with it, we can safely say it's definitely worth considering getting one if you're in need of a new action camera, or want to start using one.
1. Larger Buttons For Better Operability
Accessibility has always been at the forefront of many action cameras over the years, and for good reason in order to be able to start recording as soon as the action happens. While the GoPro Hero 8 was already relatively easy to use, the Hero 9 comes with a larger body, which in turn comes with larger buttons which makes it easier for users to quickly press record.
Whether the Hero 9 is attached to a hand grip, or mounted to your helmet, the record and power buttons are much easier to find and press. While it doesn't fully eliminate fumbling in the midst of action, it certainly makes for a more fuss-free experience while recording on the go.
2. 5K, HyperSmooth 3.0, and TimeWarp 3.0 recording fun
Recording video in 5K resolution in such a tiny camera would probably have sounded ridiculous 5 years ago, but here we are. The GoPro Hero 9 is definitely capable of such (though locked at 30fps), so you can get the most bang for your buck especially when a lot of action is happening on-screen. Just remember to get a portable charger ready as this recording mode will drain a ton of battery at a much faster rate than normal.
Video stabilisation has long been a staple of GoPro models in recent years, but the Hero 9 ups the ante with HyperSmooth 3.0. This optional setting gives users a level of control that makes users of conventional camera rigs sweat in all their bulk. Even while careening across the road with occasional bumps, video can look as if the road was smooth all the way through and it is quite eye-popping to see. This lets the Hero 9 be used for those typical-but-always-amazing establishing shots seen in movies and TV. But of course, the sky's the limit for what one can do with HyperSmooth 3.0.
The same could be said about TimeWarp 3.0, the latest version of GoPro's timelapse technology. For the uninitiated, TimeWarp lets users switch back from slo-mo recording back to real-time on the fly. This new version of the feature includes something of an in-between slow and real-time, so users now have three points of swapping between time modes, which can be used for all sorts of creative methods.
3. Picture-perfect 20MP photos
Aside from being a really capable action camera, the GoPro Hero 9 Black takes some of the sharpest still shots for something so small. Armed with a massive new 20-megapixel sensor, which is a huge step-up from the Hero 8's 12-megapixel one, you're more than guaranteed of shots that can be cropped to no end.
We found that the sensor works best in well-lit conditions, and sunny days Singapore will ensure you get more than enough of it. Our RAW shots of Marina Bay Sands and the surrounding areas, as well as selfies are sprawling with detail, with a superb dynamic range. While you might still require a bit of editing for these images, the Hero 9 packs more than enough punch to serve as a solid back-up camera for still photos.
4. Stuck Indoors? It's Now A Webcam!
And of course, who can forget the all-new frontal display? Many would agree that this is a game-changer as it makes framing for self-shot videos and photos so much easier. No longer do you need to constantly check your GoPro to see whether you got your selfie right; it's all there in front of you. Yes, though you can definitely check your framing on your phone while connected to the Hero 9 on the GoPro app, your eyes will typically be more on the GoPro itself instead of your phone, so this eliminates the need to constantly look down before striking a pose.
But GoPro doesn't stop there by just giving users a better way to take selfie pictures and videos; the GoPro Hero 9 can also be used as a webcam. Simply hook up the Hero 9 to your computer via USB, and download the GoPro Webcam app (for macOS and Windows 10), boot up your video conference software of choice, and you have yourself a fully-functioning webcam!
Bizarrely, however, you'd have to join the GoPro Webcam Facebook group to be able to download and use the Windows version of the app, but it's a fairly simple process to do, and once you've gotten over that small hurdle, you're good to go. Hopefully, in the future, GoPro will release an update that eliminates the need to go through this step just to get the app on Windows.
5. Bigger Battery To Match The Action
The problem with previous GoPro models was that they were really only good for short bursts of shooting, with battery lives of up to a mere 50 minutes (on the Hero 8, which had the biggest battery of every GoPro model up until this point). The Hero 9, by comparison, seems to last much longer than its predecessor.
During our sidecar tour along downtown Singapore which ran for just under 2 hours, the Hero 9 could last all the way through while recording video mostly in 1080p — a feat that the Hero 8 would not have accomplished. Every second counts when recording with an action camera, so the beefier battery on the GoPro Hero 9 is a much-needed step up.
===
GoPro has certainly outdone itself with the Hero 9, and even after our brief time with it, it's clear why one who is in need of an upgrade — or even are just looking to start out in the action camera hobby — should definitely consider this model for their daily adventures.
The GoPro Hero 9 is available for purchase now on Amazon, Lazada, and Shopee, and retails for S$680.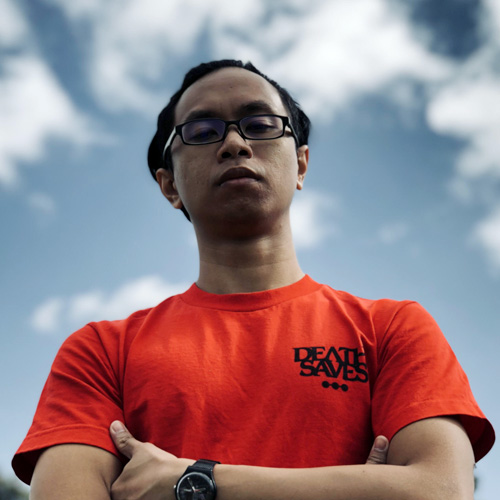 Marion has a serious RPG addiction. Sometimes it bleeds into real life; he forgets to sleep because he thinks he has a Witcher's body clock. Forgive him in advance if he suddenly blurts out terms such as "Mind Flayer" and "Magic Missile", because never once does he stop thinking about his next Dungeons & Dragons game.