In CES 2020 earlier this year, Lenovo revealed its ThinkPad X1 Fold, the world's first foldable PC that lets you bend the screen in half and use it to perform two different tasks on a single display. Now, Lenovo has announced that the ThinkPad X1 Fold is available for pre-order at S$2,499.
The foldable PC offers its users a mix of portability and versatility with its use of Intel Core processors with Intel Hybrid Technology which is made possible by Intel's Project Athena innovation programme. According to Lenovo, it will come with a 50Wh battery that can last users up to 11 hours.
It boasts a 13.3-inch 4:3 OLED display with a 2048 x 1536 resolution and an infrared camera which allows for Windows Hello sign-in. Lenovo has also reiterated the durability of its display by emphasizing the extensive tests it has gone through, and that the device is reinforced with carbon fibre plates.
When folded, the bottom half of the screen can function as a virtual keyboard, though you can also attach the Bluetooth keyboard that comes with the ThinkPad X1 Fold to the bottom half of the display. Users can also use the laptop's built-in kickstand to prop the device up and use the keyboard wirelessly.
The X1 Fold runs Windows 10 Pro, with Microsoft's dual-screen Windows 10X being as of yet unavailable, though it is expected to arrive later this year. In response, Lenovo has created a taskbar icon that allows users to select between a fullscreen view on the X1 Fold or to go into dual-screen mode.
The display can also be folded into half and carried around, making it ultra-portable. Though it might appear slightly chunky to some when folded, with the PC measuring 27.8mm thick. The thick bezels on the side does not help add to the PC's aesthetic but there is no denying that this ambitious device by Lenovo is still the first of its kind and one to definitely keep your eyes on.
Aside from the ThinkPad X1 Fold, Lenovo has also announced the lightweight ThinkPad X1 Nano which weighs just 907g and is capable of delivering supreme speed and performance whilst maintaining excellent battery life.
It can also deliver an immersive movie-watching experience to users with its 13-inch 16:10 2K display and quad-speaker system. The X1 Nano will come with up to the 11th generation Intel Core i7 processors with Intel Iris X graphics, as well as Thunderbolt 4 ports to offer ultra-fast cable connection with external devices.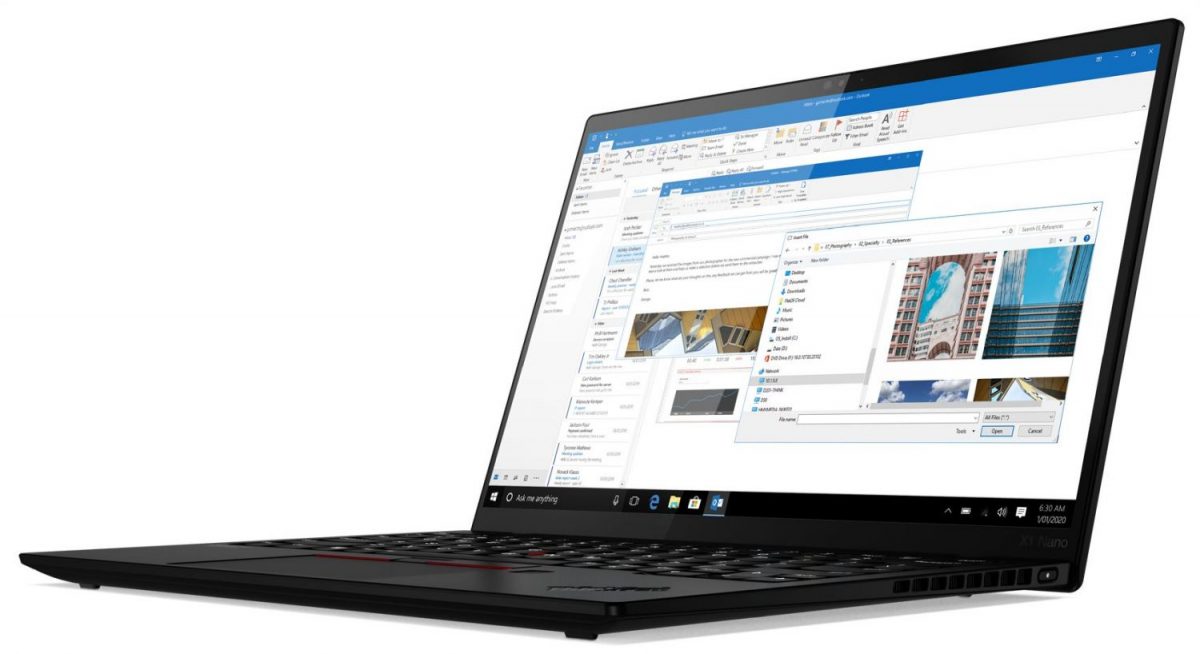 The X1 Nano will also be the first ThinkPad to feature an updated suite of AI and biometric ThinkShield security features that range from new voice recognition and human presence detection.
The ThinkPad X1 Nano is expected to be available in the last quarter of 2020, and prices are expected to start from S$1,399.
---

Drop a Facebook comment below!