Demon Slayer is undoubtedly an incredibly popular series, with an award-winning anime adaptation, numerous games, and clothing collaborations done with the series. Now, you can breathe easy with added protection from demons with the Demon Slayer Relaxing Wear Series.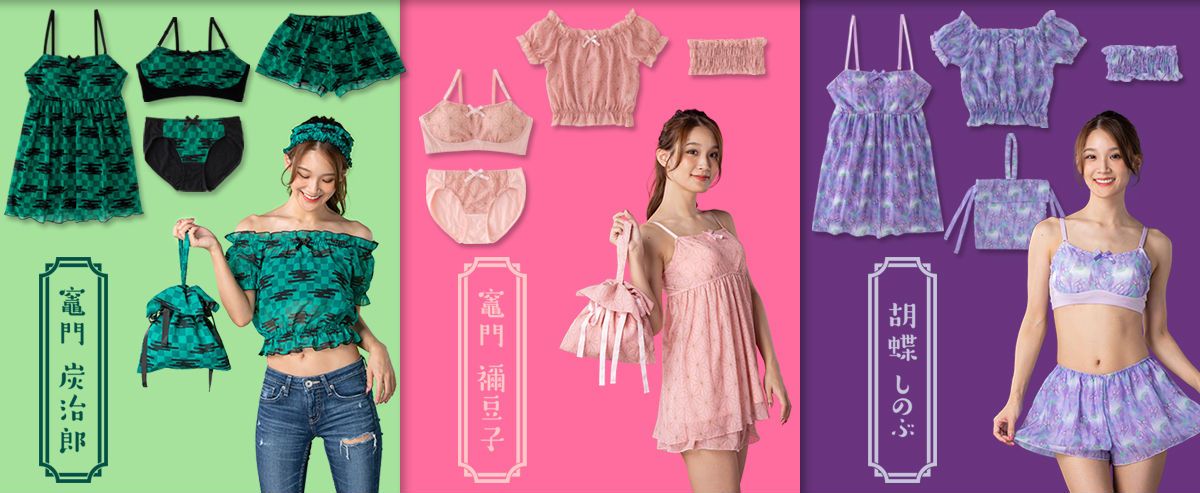 The series consists of the Good Night bra set, as well as camisoles, shorts, off-shoulder tops and the drawstring bag and hairband set.
The clothing in the series are based off protagonist Kamado Tanjiro, his younger sister Kamado Nezuko, and the Insect Pillar Kochou Shinobu, with colours used based on the outfits these three characters are commonly seen wearing.
According to Bandai, the clothing in the series are made of a soft cotton material that is "gentle on the skin and is soft to wear", helping to ensure that you get an uninterrupted night's sleep. The series will come in three sizes, M, L, and LL.
The pricing for the series is as follows:
These items are currently available on Bandai's website.