Summer might be a time for American blockbusters, but here in Asia, a sure fire way of releasing a hit movie is at the start of the year, during the Lunar New Year, where Chinese film studios release a string of big blockbusters, to ride on the Lunar New Year festivities.
But for every Jackie Chan, Stephen Chow, Jet Li or Donnie Yen flick, there are also the special effects-laden feature films based on Chinese stories and myths, including the various versions of say, Journey to the West, for example.
So what happens, when two movies with almost identical titles are released at almost the same time? And what more, when both films are coming on Netflix?
Recently, two Chinese features have caused quite a stir and some confusion. If you've scrolling through Netflix, you might have seen The Yin-Yang Master: Dream Of Eternity pop up as a recommendation. Now, if you were say, on social media, you might have seen Netflix promote an upcoming title, The YinYang Master.
Note the slight difference in naming convention: Yin-Yang vs YinYang, and no, we're not talking about the coffee/team beverage combo that's popular across Asia.
So what gives? Well, we're here to answer that. To understand either movie, you first have to know of the Japanese novel and short story series, Onmyōji, by noted Japanese sci-fi writer, Baku Yumemakura, which tells the story of a master in onmyōdō, a traditional Japanese cosmology.
Since it started in 1986, it has been adapted as a manga and video game, and was also adapted into two films, 2001's Onmyōji, and it's 2003 sequel, Onmyōji 2, which were both were directed by Yōjirō Takita.
Now, 2020's The Yin-Yang Master: Dream of Eternity is a Chinese movie is based on the novel. Starring Mark Chao (Monga, Caught in the Web) and Deng Lun (Ashes of Love), the film follows four masters who took the challenge of trapping an evil serpent demon in the Empress of the Imperial City. The Empress was protected by four stone guardians, but now, the serpent threatens to escape and the four masters band together again and awake the stone guardians to stop the serpent.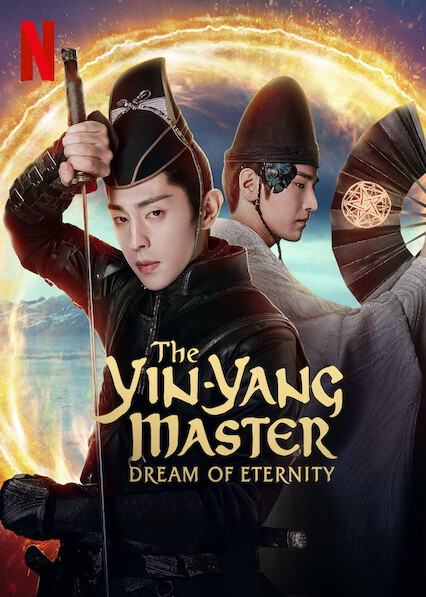 This movie, directed by Guo Jingming, was released in China on Dec 25 2020, and premiered on Netflix globally on Feb 5 2021. Now, it was previously stated that Guo was planning a duology, with a planned sequel titled The Yin-Yang Master: Retaliation.
However, Guo was caught in a recent scandal where he had to apologise for plagiarising another author's work in one of his earlier novels from nearly 20 years ago. This raised questions about the validity of his current movie, and the online community concluded that there were scenes that were similar to the 2016 Marvel movie Doctor Strange. Since then, the movie has been pulled from Chinese theatres and no mention of the sequel has been mentioned.
There there is the second film, 2021's The YinYang Master, which has no connection to the first film, other than the links to the novel series but this movie is not based on the novel series, but based on the popular turn-based 3D RPG strategy game, Onmyoji, by publisher NetEase Games.
Starring noted Chinese actress Zhou Xun (Cloud Atlas, Ruyi's Royal Love in the Palace) and Chen Kun, (Mojin: The Lost Legend) and directed by Li Weiran, the movie premiered in China on February 12, and is slated to open in Singapore on March 19, though Netflix has not announced a date when it will premiere on the streaming platform.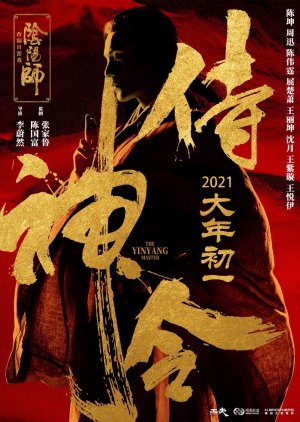 And there you have – the background on why there are two movies with similar titles, based on roughly the same source, and appearing together soon on the same streaming service.
But for now, The Yin-Yang Master: Dream Of Eternity is the only one available on Netflix, while we will have to wait a little longer for The YinYang Master.
If you're still confused, we cobbled together a quick graphic to help figure things out –