After four painful and rather tepid episodes, Disney+'s The Book of Boba Fett is finally showing signs of redemption with episode 5. It has fights, combat, challenges, space travel, X-Wings, dependable Jawas, references to Gogru and the Jedi, and plenty of historical context to the wider Star Wars universe, and that's only in the first half of the episode. Oh, and a Mandalorian who doesn't need to show his face.
Now compare this to the last four episodes of the show, which offers a bunch of flashbacks, plenty of Tusken Raiders, some thieving Jawas, a bunch of Power Rangers wannabes and not much going for it. Oh, and a Mandalorian with the constant need to show his face.
** SPOILER WARNING: this article discusses ep. 5 of The Book of Boba Fett **
Episode four ended with Boba Fett (Temuera Morrison) and Fennec Shand (Ming-Na Wen) discussing hiring more muscle to help Fett in the war against the Pykes. Last week's episode ended with the musical notes of a familiar tune, hinting at the arrival of a popular Star Wars character.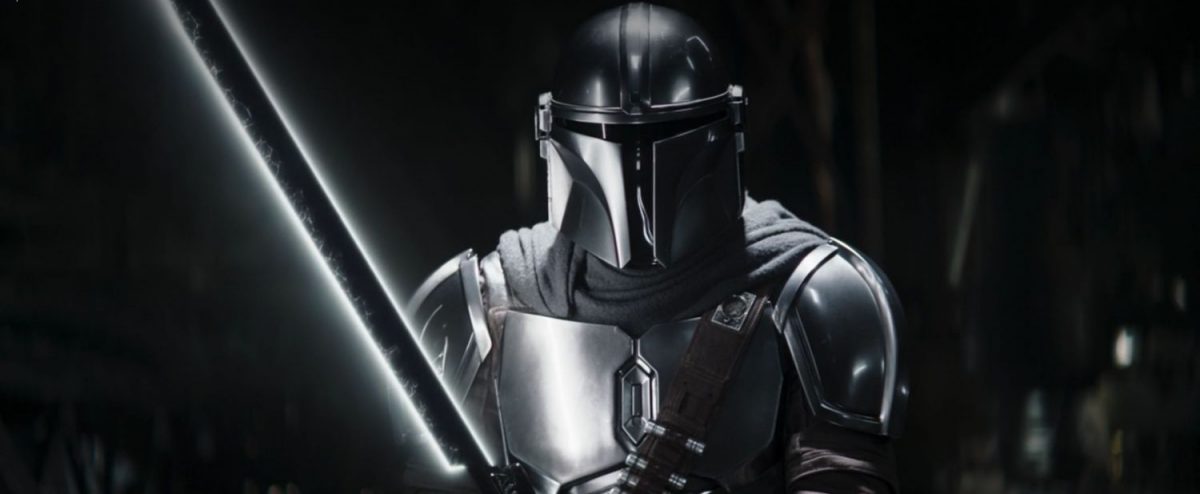 Well, we wanted him to appear, and boy did Disney and Jon Favreau deliver, with the long awaited appearance of Din Djarin (Pedro Pascal) from The Mandalorian. Episode five started with our beloved bounty hunter on a job – "I can bring you in warm… or I can bring you in cold" – oh how we've missed that!
What we didn't expect though, was a bonus episode of The Mandalorian, as the whole episode was all about Din Djarin, from the opening sequence that had a lot of meat in it, to the end that sets up the next episode.
In fact, you need to have watched The Mandalorian to completely appreciate this episode of The Book of Boba Fett. The last we saw him, Luke Skywalker and Grogu had left Din Djarin, and Djarin was the new owner of the Darksaber – the legendary weapon of the Mandalorians. So what happened next? Well, this episode reveals that he's been searching for the Armorer (Emily Swallow), and surrenders the Beskar spear he obtained from Ahsoka Tano (Rosario Dawson), and informs her of the Darksaber he's acquired from when he disarmed Moff Gideon (Giancarlo Esposito) in The Mandalorian.
No mention of Boba Fett so far.
The two catch up with what Djarin has been up to before mentioning cute little Grogu – who sadly, did not make an appearance. Bo-Katan Kyrze gets a mention and a few disses, and audiences are fed some Mandalore history, as well as some additional backstory on the Darksaber too.
Paz Vizsla becomes envious of Din Djarin and challenges him to a duel for ownership of the Darksaber, and in the process, both learn that Djarin had removed his helmet to others, which goes against their Creed. Desperate to redeem himself, Djarin sets to find the destroyed mines of Mandalore to make things right, but first – he needs a ride.
And still no mention of Boba Fett.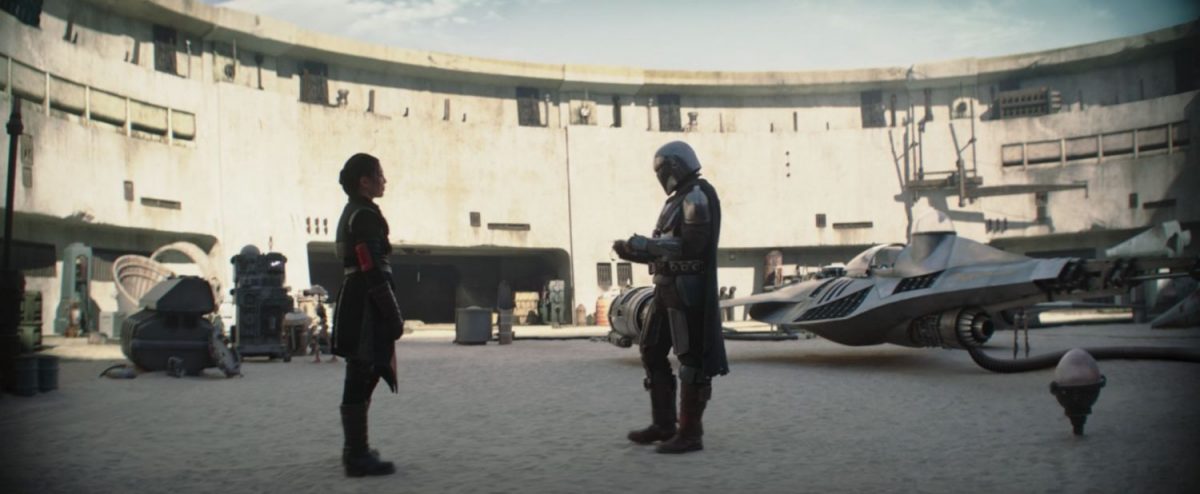 He takes a trip to Mos Eisley, meets with Peli Motto (Amy Sedaris) and got himself a refurbished N1 Starfighter. We have a run-in with another character from The Mandalorian, before the episode remembers that this is The Book of Boba Fett, and Shand arrives to invite Djarin to join Fett's army.
Din Djarin tells her that he's in, but first he has to pay a visit to a little friend. End credits.
Directed by Bryce Dallas Howard and written by Jon Favreau, episode five is funny, action-packed and filled with easter eggs, and Boba Fett is nowhere in it. Pedro Pascal obviously steals the show and is phenomenal as Din Djarin. In fact, we almost forgot we were watching The Book of Boba Fett and this episode reminds us why we love The Mandalorian so much, and why The Book of Boba Fett can be so much better.
With Din Djarin on board, and potentially appearing in the last couple of episodes (hopefully with little Grogu), The Book of Boba Fett is shaping up to be a whole lot more exciting. Guess all we needed to make the series better is to find a more capable bounty hunter.
This is the way!
The Book of Boba Fett is now showing on Disney+.